This pretty outdoor decor piece by Jessica Lynn at Home on YouTube is everything that I want in a DIY project! It's made out of materials that you can easily purchase in the nearest Dollar store, very easy to make, and multi-purpose, too. You can hang it outdoors as a bird feeder or a lantern, depending on the season and on your mood, plus, you can also use any color of gems that you want to fit the theme of your garden, yard, or even the season.
Materials:
Terrarium planters
Glass gems
Starbond medium superglue
Starbond accelerator
Premixed grout
Plastic knife
Sponge
Paper towel
Jute twine
Scissors
LED fairy lights
Decorative rocks
Bird feed
Directions:
Step 1
You can spray the accelerator before and/or after (this will accelerate the curing process), then dab superglue at the back or flat side of the gem, and adhere it to the terrarium. Continue to adhere to the glass gems until the exterior of the terrarium is completely covered, then allow it to dry completely before proceeding to the next step. Using a plastic knife, scoop out the grout, then spread it all over the gaps and spaces in between the glass gems, and apply the grout to the edges of each opening as well as outline them nicely.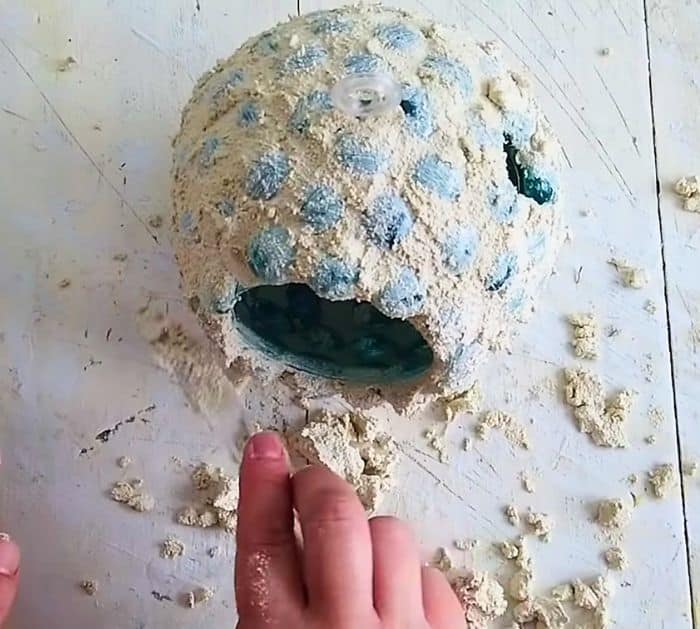 Step 2
Dampen a sponge, then wipe away the excess grout that covers the glass gems until they are exposed, and smoothen the grout in between the gems. Rinse the sponge and wring it every now and then as needed, then grab a damp paper towel, and use it to wipe and shine the glass gems. Leave them to dry for about 24 to 48 hours until the grout is completely set and hardened, then insert a jute twine into the hoop of the terrarium, and secure it with a tight knot. Fill the inside with bird feed if you want it to be a bird feeder, or fill it with decorative rocks along with fairy lights instead, and hang this terrarium outside.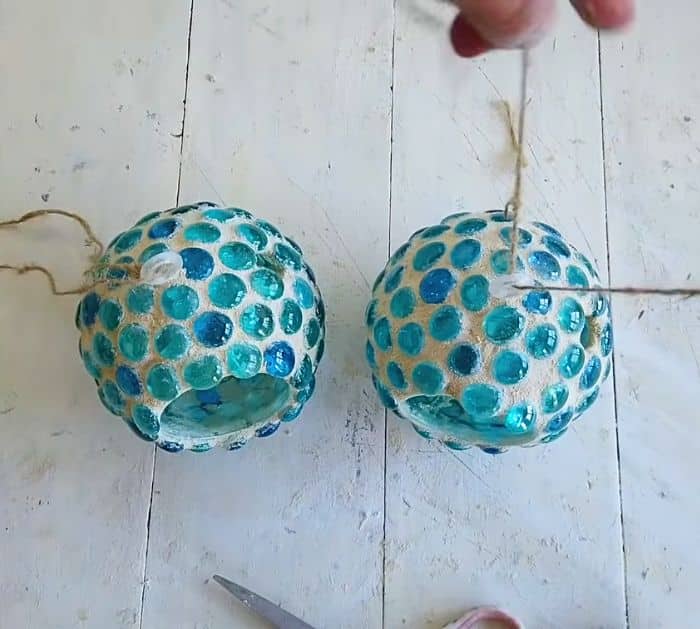 *All these images are credited to Jessica Lynn at Home via YouTube. Give her channel a visit and subscribe for more!
Easy Dollar Tree DIY Outdoor Lantern/Bird Feeder Tutorial