If you want to add a piece of chic and cute accent furniture to your house while also looking for a good project to get your hands on, then check out this DIY ottoman by HGTV Handmade on YouTube! It looks so adorable and lovely that you would think it was expensive and store-bought, no one would suspect that this piece of furniture is in truth upcycled and made out of an old plastic bucket.
Materials:
5-gallon plastic bucket
Wood rounds
Fabric
Dust cover
Jute webbing
High-density upholstery foam
Upholstery grade cotton
Heavy-duty chair pads
Dacron
Staple gun and nails
Scissors
Spray glue
Directions:
Step 1
Place the bucket upside down on your work surface, then place the wood rounds on each end, and hold them in place by attaching the jute webbing to the edges. Once completely wrapped with the webbing tightly, cut the fabric into panels, then stitch them together for the cover of the ottoman. Wrap the bucket with Dacron making sure to generously spray the webbing directly with glue as you go, then trim off the excess, and staple the edges to the wood.
Step 2
Insert the fabric into the bucket, then pull it straight, and staple the edges securely. Attach the dust cover nicely to the bottom or wider end of the ottoman, then staple a large piece of dust cover to the top end as well but do not cut it yet, and set it aside. Cut the upholstery foam into 2 circles as shown in the video, then glue them together on top of the ottoman, and fill the spaces around the side with cotton shaping the head of the mushroom nicely.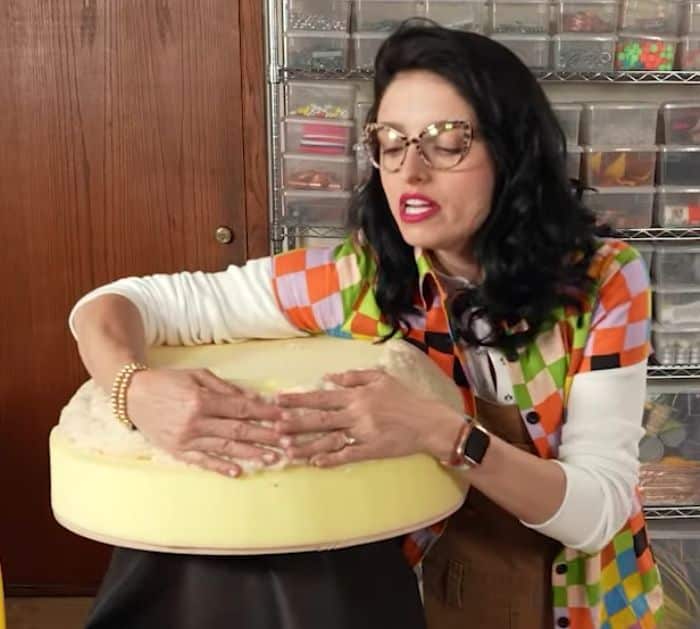 Step 3
Spray them with glue, then wrap them with Dacron smoothly pushing them down as you go, and trim off as much excess as possible without cutting the dust cover itself. Wrap the mushroom head with fabric, then pull the edges tightly, and staple them in place. Trim off the excess and cut off some of the dust cover as well, then tack them neatly and evenly for a nice finish. Lastly, add some heavy-duty chair pads underneath the ottoman to protect the stapled edges.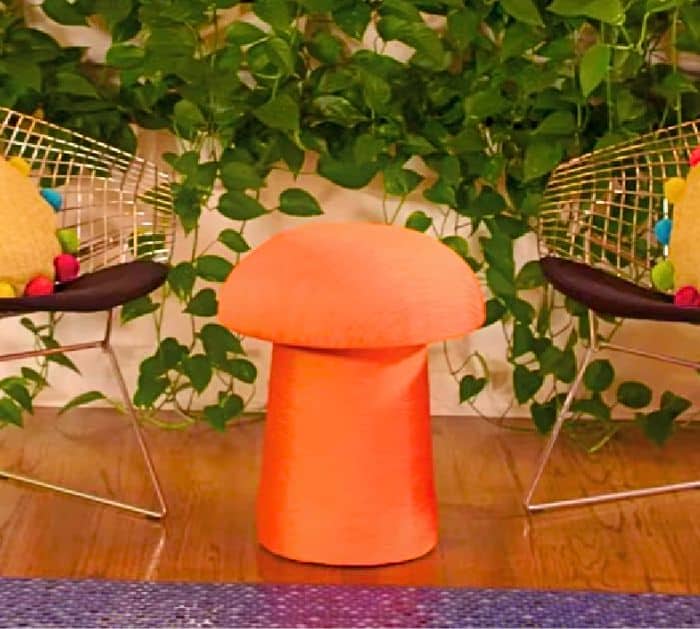 *All these images are credited to HGTV Handmade via YouTube. Give their channel a visit and subscribe for more!
How to Upcycle a Plain Bucket Into a Mushroom Ottoman