Since Thanksgiving is just around the corner, might as well make this lovely and theme-appropriate wreath, and hang it on your door. This DIY project idea by AMBER EDWARDS on YouTube is super easy and inexpensive to make using only materials that you can buy from the nearest Dollar store. Try making this today and show us how you did. Enjoy!
Materials:
Foam wreath
Acrylic paint, brown, yellow, and black
Medium-sized styrofoam ball, for the turkey head
Small styrofoam cone, for the turkey beak
2 small styrofoam balls, for the eyes
1 sheet of red craft foam
1 brown yarn
25 yards each tulle, red, orange, brown, yellow
Hot glue gun and glue sticks
Scissors
Cardboard
Foam paintbrush
Toothpick
Directions:
Step 1
Paint the turkey head brown, then the cone for the beak yellow, and add small black circles to the styrofoam balls for the eyes. Measure and cut the tulle to the length that you need, refer to the video to see the exact technique. Cut 30 strips of yellow, orange, and brown tulle then cut 35 strips of red tulle. Measure a third of the wreath for the chest of the turkey, then mark the wreath, and adhere the yarn to the first marking using hot glue. Continue wrapping the yarn around while hot gluing every now and then until it reaches the other end of the mark.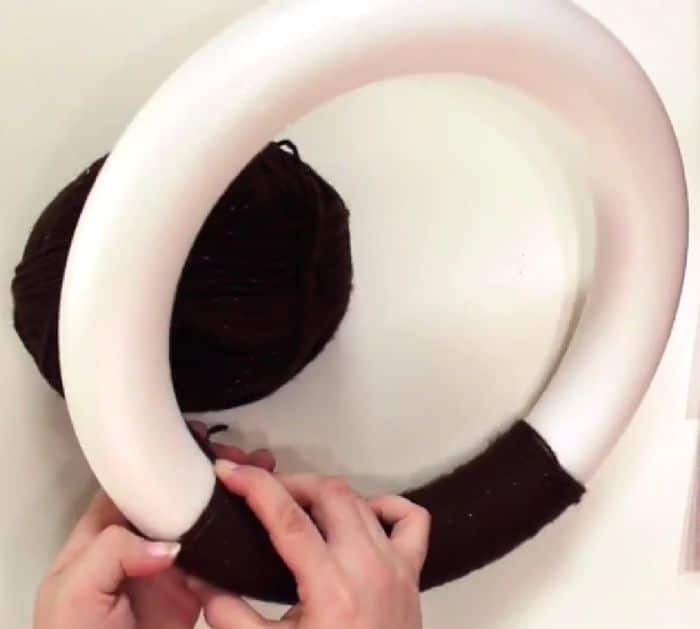 Step 2
Tie on the tulle strips in the order of color that you prefer, then insert 1 or 2 toothpicks to the base of the turkey head, and dab hot glue near the base of the styrofoam ball where the toothpick/s is inserted. Adhere the head to the wreath right in the center of the yarn section by inserting the toothpick end/s, then cut a snood shape on the red foam sheet, and attach the tip of the snood to the center of the turkey's head. Insert a toothpick into the center of the styrofoam cone, then dab hot glue around the base, and insert through the top of the snood and into the head. Lastly, attach the eyes using toothpicks and hot glue, then create a loop using tulle, and hang it on your door.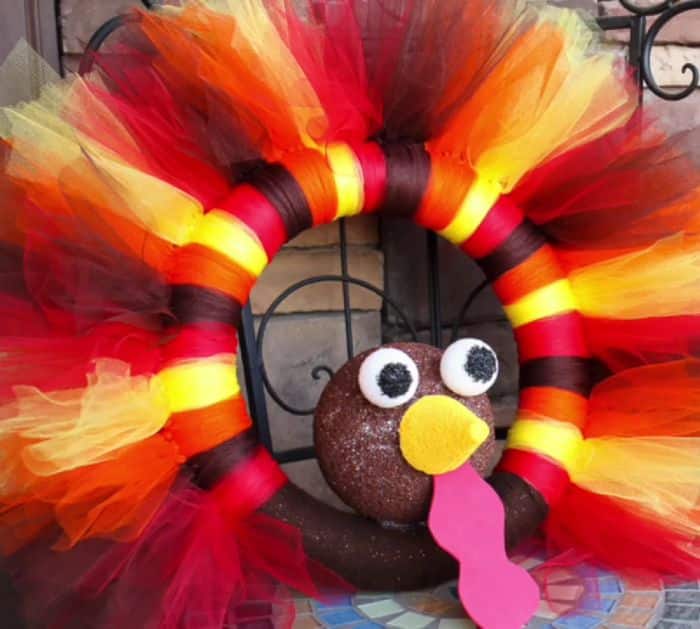 *All image credit belongs to AMBER EDWARDS via YouTube. Follow and subscribe to her channel for more!
Easy DIY Turkey Tulle Wreath Tutorial