Summertime is also the best time for playing outdoors and if you have some space in front of your house or in your yard, then you can convert it into some sort of playground that kids would surely enjoy. You will only need materials that you can easily find from the nearest Dollar store to make the obstacle course that you can add to your yard. Watch this video tutorial by HGTV Handmade on YouTube and see which you would like to try the best.
Materials:
A few solar lights or a metal or wooden stake
Pool noodles
Duct tape
Wooden dowel
Laundry baskets
Plungers
Directions:
Obstacle Idea #1
Push the solar light down the ground, then remove the bulb, and cover the hole on top with duct tape just in case it pops off the pool noodle. Repeat it on the opposite side, then insert the pool noodle, and make sure that the height is enough for kids to crawl through.
Obstacle Idea #2
Place a laundry basket on opposite sides, then insert each end of the dowel into the holes placing it level and even, and make sure that it is high enough for kids to jump over.
Obstacle Idea #3
Insert a pool noodle down the handle of the plunger, then place them down the ground wherever you want. You can place a couple of them parallel to each other or in a zigzag pattern.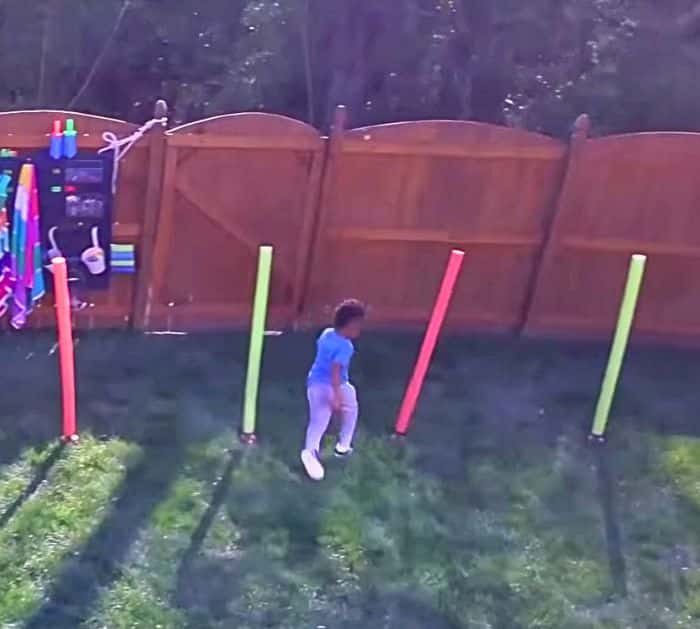 Obstacle Idea #4
Simply bring the ends of a pool noodle together to make it round, the diameter should be enough for a kid's feet to fit into, then tape the ends together nicely with duct tape, and continue to make a few of them. Connect the round pool noodles and lay them on the ground.
Obstacle Idea #5
You can upgrade obstacle idea #4 into a target practice by attaching a pool noodle on each side, then inserting large sticks down the ground, and inserting the pool noodles as shown in the video.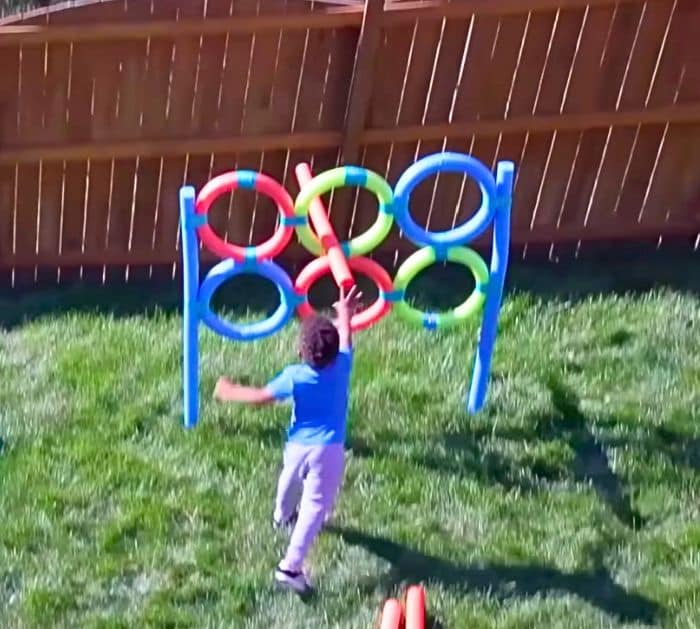 *All image credit belongs to HGTV Handmade via YouTube. Follow and subscribe to their channel for more!
Easy Dollar Store DIY Backyard Obstacle Course Tutorial