Now you can chill and relax outdoors with this fun woodworking project by TheSorryGirls on YouTube! This super easy video tutorial will teach you just how quick and easy it is, even for beginners, to make this large swing made out of wood pallets. Plus, it is very affordable too! With only a few materials and only about $30, you can have your own outdoor swing in no time.
Materials:
Saw
Sandpaper or power Sander
Drill and wood screws
Paintbrushes and roller brush
Scissors
Tape
Lighter
Ladder
2 Wood pallets
Paint
Durable nylon rope
Fabric and cushions
Directions:
Step 1
Cut and use one of the pallets as the backrest of the chair, then use an electric sander or sandpaper to smoothen out and remove the dirt and wood grimes from the pallet. After sanding both of them from the front and the back, give them a good wipe to get rid of all of the dust. Lay a cloth or plastic sheet on your work surface to catch any paint drippings. Place the wood pallet on top and start painting the entire pallet, then let it dry completely. Coat another layer of paint then let it dry once more. After drying, line up the backrest of the chair, then use some wood screws and a drill to secure each board in place.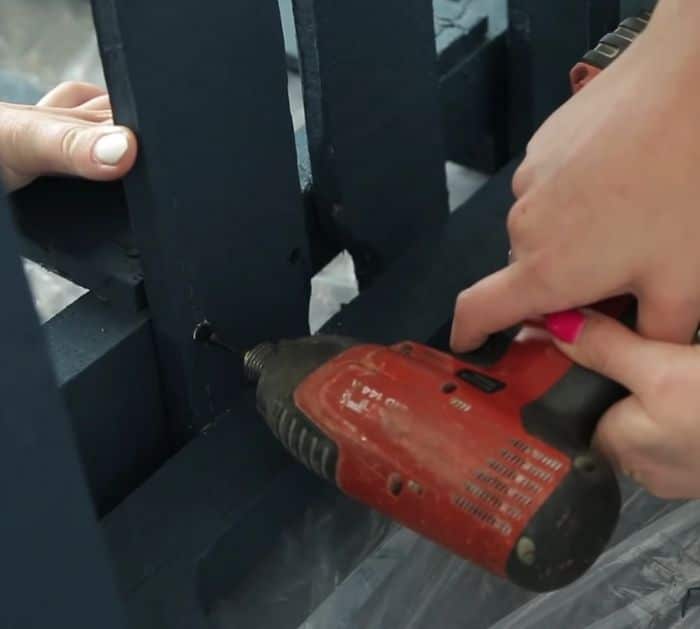 Step 2
Make sure to use a durable rope that can hold up a large amount of weight. Make holes on the board so that you can tie the 2 pallets with each other, wrap the tape around the area of the rope that you want to cut, then burn the ends with a lighter to avoid them from fraying. Insert the rope into each hole that you made and make a tight knot at the end. Once your chair and ropes are all secure, you can take it outdoors, and find the tree that you want to hang it into. Place some cushion and fabric cover on your swing, then place a bench underneath it, at the same height that you want your swing to be hung. Loop the rope on the sturdy tree branch and tie it tightly, remove the bench underneath, and you're all set!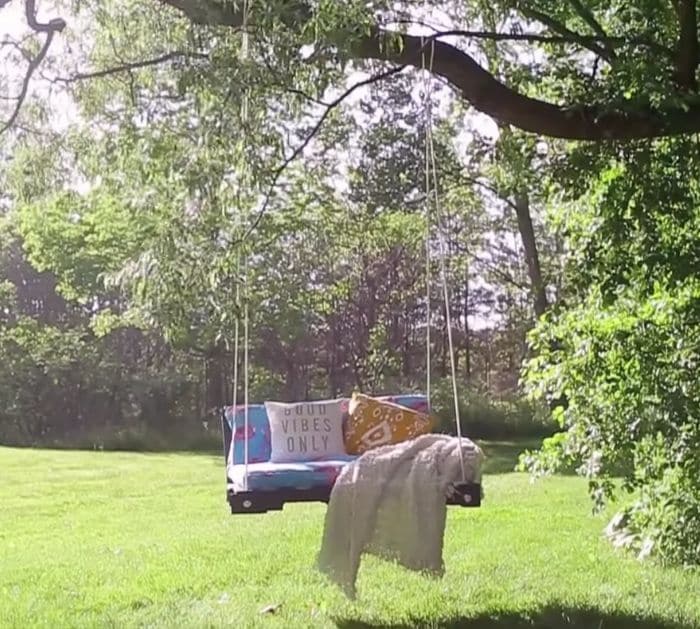 *All these images are credited to TheSorryGirls via YouTube. Give their channel a visit and subscribe for more!
Easy DIY Outdoor Pallet Swing Tutorial