If you love to chill or relax outdoors, on your patio, front porch, or garden, then you'll surely love this DIY project idea by Hallmark Channel on YouTube, and you might even want to make more than one of these. This hanging chair is super simple and easy to make because you'll only need a blanket and some rope for this project. If you want to learn how to make one on your own, then proceed to read the written instructions down below, and while you're at it, make sure to watch the video tutorial as well for more details.
Materials:
2.5 to 3 yards of canvas or any thick fabric
Medium or large marble, wooden ball, or similar
Rope
Drill
Drill bit
2 large throw pillows
Directions:
Step 1
Cut the fabric to size, then insert a medium-sized or large marble, wooden ball, or similar to the corner, and tie a rope around it. Knot the rope tightly in place, then repeat the same steps every 5 inches apart from the previous one until the whole side is tied with the rope. Do the same to the other side of the fabric, then once completed, set it aside, and prepare the dowel where you'll hang the chair.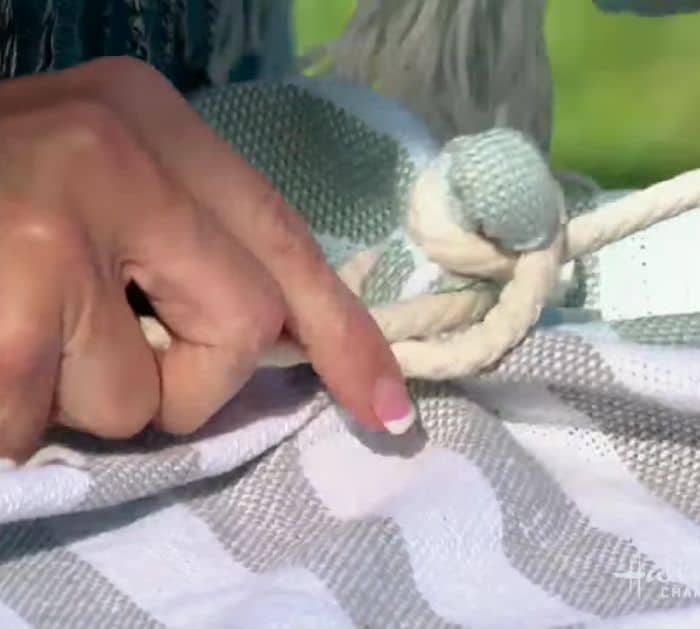 Step 2
Drill holes through the dowel, then insert the ropes tie on the fabric and tie them tightly. You can place a piece of wood at the bottom of the chair, then place a pillow on the seat, and another on the back. Decorate the hanging chair as you want by adding throw pillows, blankets, etc. Hang the chair and enjoy!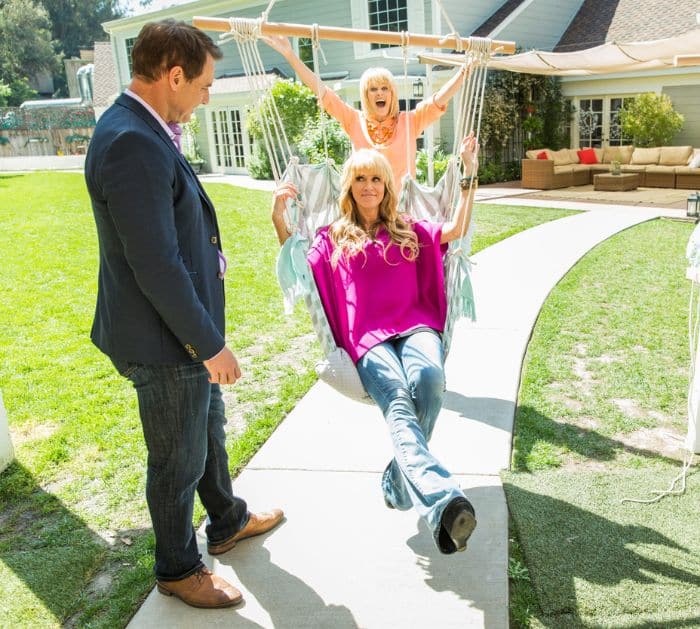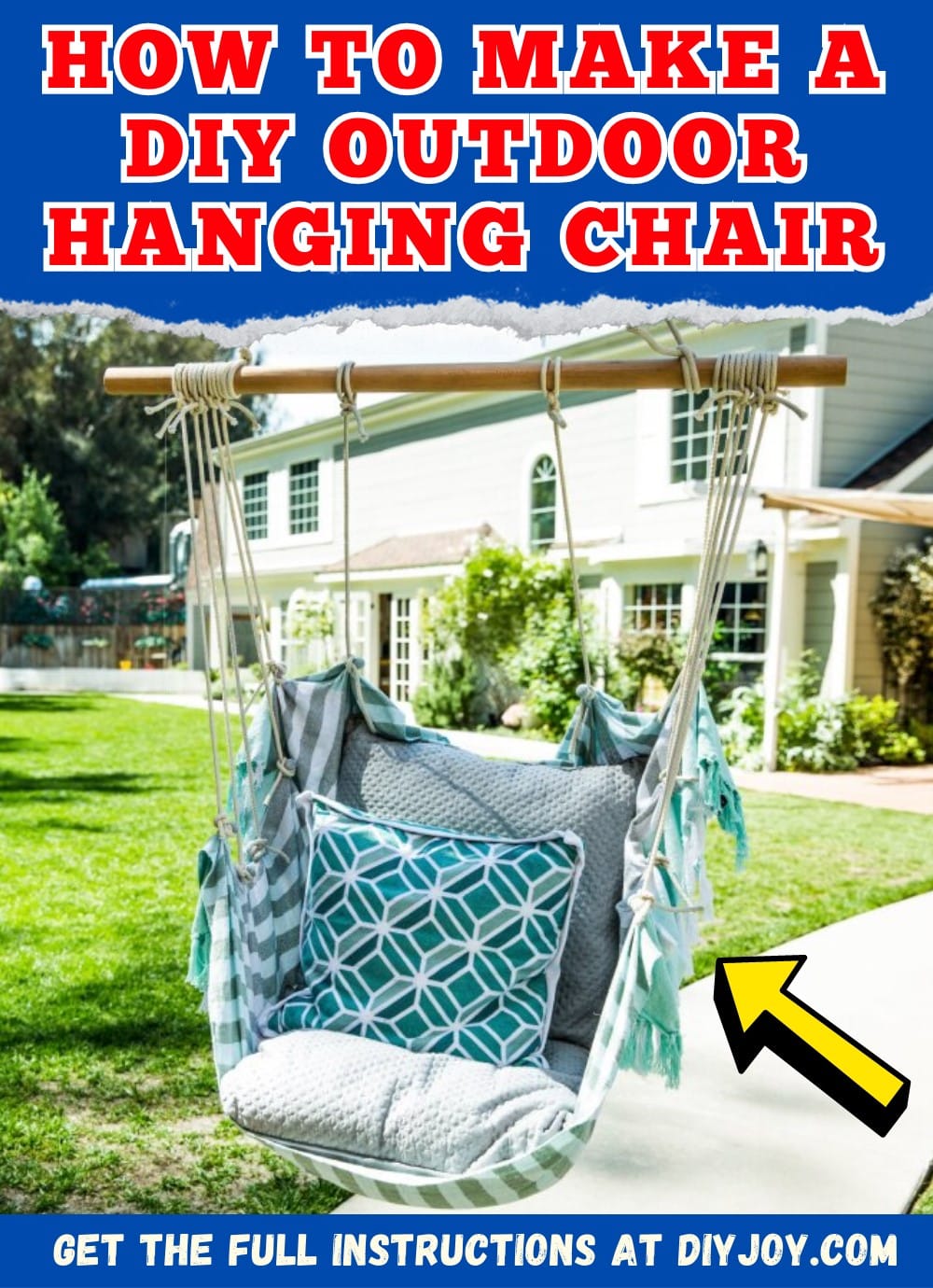 *Thanks to Hallmark Channel via YouTube for all images used here. If you loved this DIY project, then you'll surely love their other video tutorials too, so give their channel a visit and subscribe!
How to Make a DIY Outdoor Hanging Chair