We have a bunch of leather belts at home that most of we won't be using anymore but we can't throw them away either they're still in good condition. I thought it would go to waste if we just leave it be, so I went and browsed the internet for a project that I could make using leather belts, and I found this amazing idea by Buildipedia on YouTube. I immediately shared it with my Dad and we decided to give a try, and the result is so incredibly beautiful and sturdy, totally worth all the effort!
Materials:
Old chair
Old leather belts
Sandpaper
Wood stain
Leather conditioner
Ratcheting wrench
Staple gun
Long length, preferably round crown staples
Utiity knife
Directions:
Step 1
Using a sandpaper, smoothen out any rough spots on your chair, then condition the belts so that they are supple and won't crack easily, and then start to disassemble the chair. Starting from the frame of the seat, lay out the belts in whichever order you want, then wrap one end of the belt around the frame of the chair, and staple it underneath repeating the same on the other side and making sure to attach them tight enough.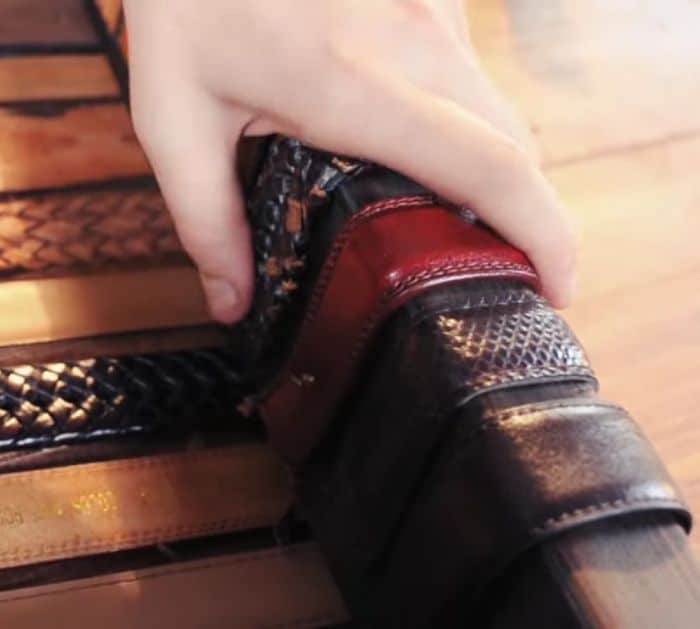 Step 2
Once you've attached all the belt up to the other end of the frame and is completely covered, weave the belt as shown in the video, then pull them tightly, and keep the space even to avoid any gap. Pull tightly and staple each end underneath the frame of the chair, then trim all of the excess leather, and repeat all of the process to the frame of the back of the chair. Once done, reassemble the chair and give it a test!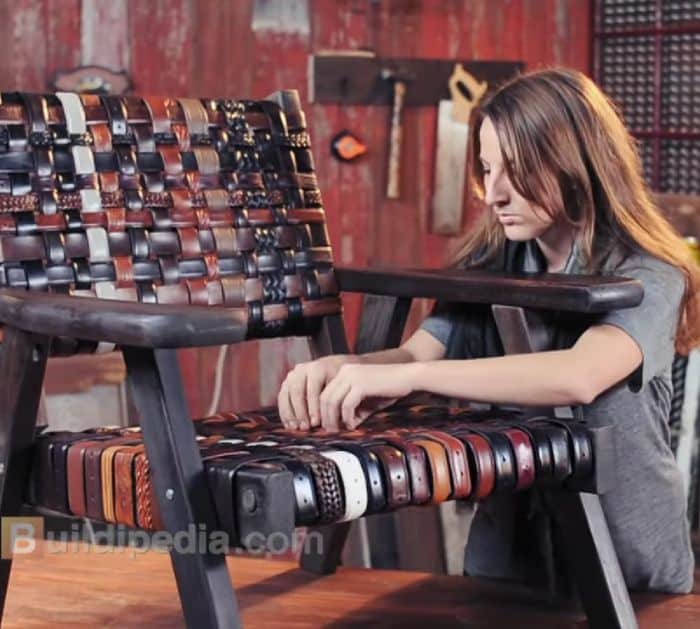 *All image credit belongs to Buildipedia via YouTube. Follow and subscribe to their channel for more!
Easy DIY Lounge Chair Using Old Leather Belts