Choosing the perfect and prettiest centerpiece was quite a challenge, especially when there are a lot of options to consider, but I prefer elegant yet simple-looking ones, just like this DIY Fall centerpiece project idea by jordenkhall3 on TikTok. This was a very enjoyable project to work on because it's super easy and there is a lot of room for personalization, from painting the pumpkin to the flowers and other embellishments that I can use. I can already tell that I would be making more than one of these because they just look so beautiful in person and surely it would impress my family and other guests who are coming over the next week. So if you haven't decided on your centerpiece yet, you might want to consider checking this one out.
Materials:
Pumpkin
Paint, white, or any color you prefer
Cutter
Scissors
Plastic cup
Floral foam block or similar
Artificial long-stem flowers and leaves
Directions:
Step 1
First off, apply paint to the pumpkin until completely covered, then let it dry before adding another coat, and allow it to dry completely. Cut a small hole at the top, then pop the stem off, and adjust the size of the hole so that your plastic cup can fit inside.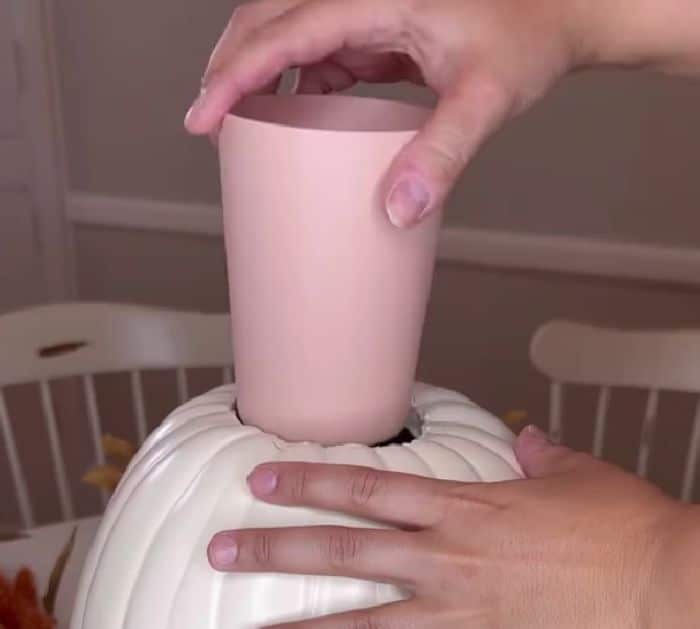 Step 2
Once that's done, place the cup inside the hole, then put a foam block inside, and start sticking the artificial long-stem flowers and leaves on it. Cut off the length of the stem to your preferred size, then arrange them however you like, and add some fairy lights as well if desired.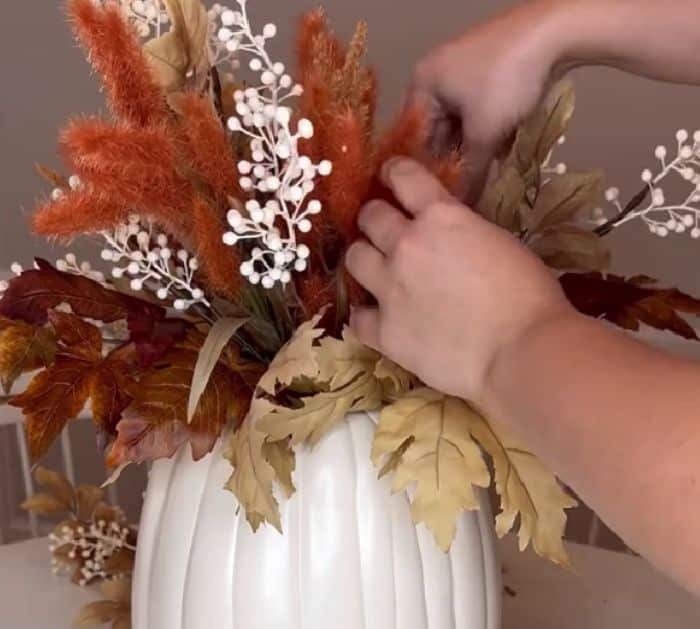 *Thanks to jordenkhall3 via TikTok for all the images used here. If you love this project, then you'll surely love her other videos too, so give her account a visit and follow!
How to Make a DIY Kitchen Table Pumpkin Centerpiece