Make your Easter egg hunt even more exciting this year by using these colorful and adorable treat holders shaped like large eggs! Surely the kids participating in this activity will love all of the eggs that they will get to collect because it has yummy treats inside. What makes this idea even cooler is that you don't have to worry if the kids got carried away or accidentally broke the eggs because these treat holders are made up of yarn. Plus, you can collect these string eggs and use them again next year either for another egg hunting or for decor. Watch this video tutorial by Easy Kids Craft on YouTube now to see how it's done.
Materials:
Small water balloons
White glue
Water
Container
Scissors
Yarn
Directions:
Step 1
Blow air to the small water balloons, then tie the ends tightly and make sure that they are shaped like an egg. Next, prepare a wide container, then add equal parts of glue and water, and stir them together until incorporated and well combined. Cut the yarn to about 9 yards long, then soak it in the glue mixture until fully covered and absorbed, and then start wrapping it around the balloon making sure that the spaces are enough to fit your treats in later.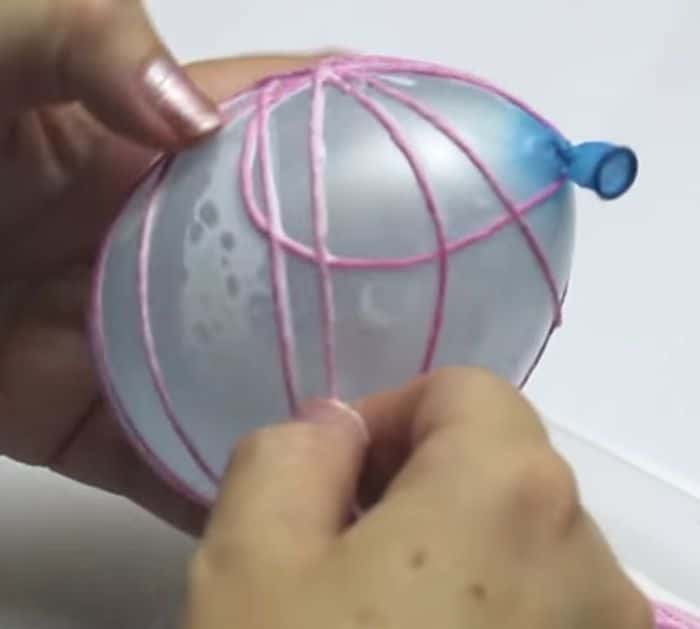 Step 2
Once you've used up all the yarn, make sure to connect the end of the tail to another piece of yarn to finish it nicely, then hang it to dry completely, and proceed to make the rest of the egg treat holders. Once the yarn has dried and is solid, gently poke the balloon to pop it, then remove it from the inside carefully, and start pushing in the small egg chocolates or whatever treat you want through the holes or spaces. Now, you're all done, you can enjoy your Easter gathering!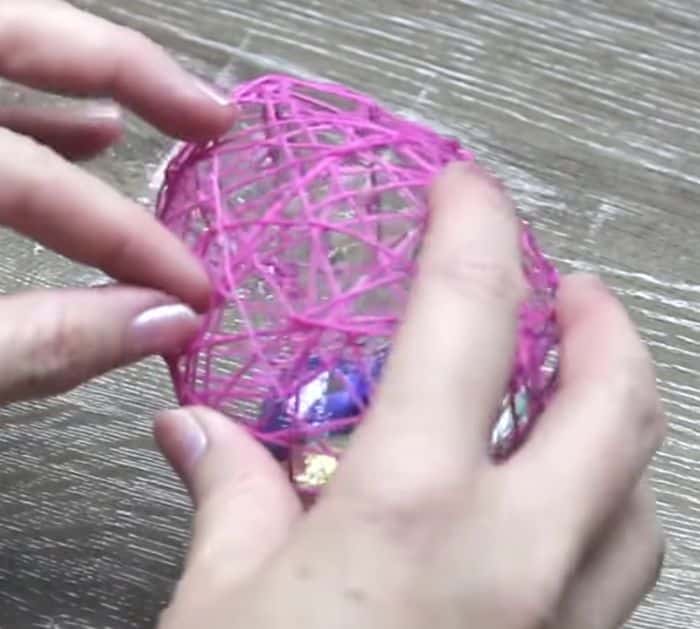 *All image credit belongs to Easy Kids Craft via YouTube. Follow and subscribe to their channel for more!
How to Make DIY Easter String Egg Treat Holder