Whether for decorations or for some fun activities, swap your Easter eggs with stones instead, just like this wonderful and super adorable stone baby chick by Kristyona on YouTube. This would definitely look good as Easter decor but it also would be perfect when you use this for your Easter egg hunting, the kids and adults alike will love this for sure. Not only is this idea cheaper than using real eggs but it is also very cute and would not break easily. Plus, you can keep them for next year's Easter celebration.
Materials:
Stone
Marking pen
White acrylic paint
Pink acrylic paint
Orange acrylic paint
Yellow acrylic paint
Paintbrushes
Directions:
Step 1
First off, make sure to wash the stone you're using nicely and clean, then paint it white until completely covered, and allow it to dry. Next, paint the whole stone yellow and let it dry, then using a marking pen, draw the eyes, beak, and feet as shown in the video. Fill in the feet with white paint as well as the beak, then dip the tip of the handle in pink paint, and dab it on each side of the beak.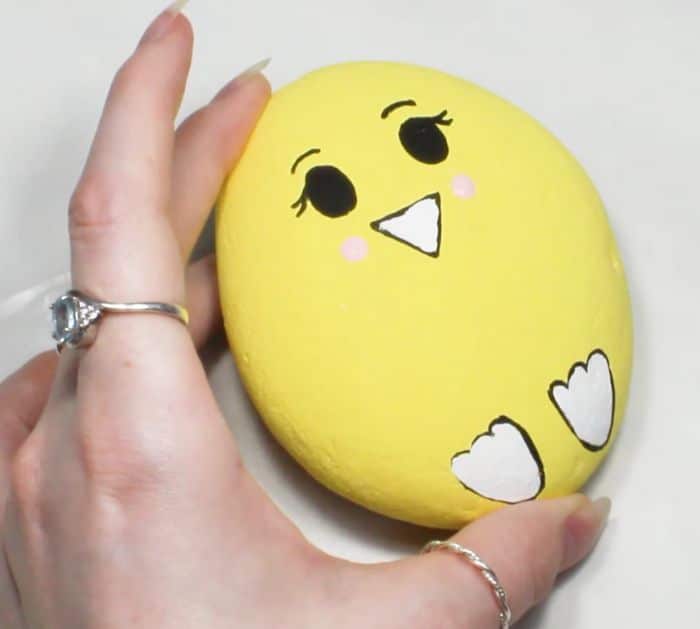 Step 2
Dip the tip of the handle in white paint, then dab dots all over the chick, and allow the paint to dry. Polish the edges of the dots nicely, then using a smaller brush, paint a white line on the eyes of the chick for some details, and lastly paint the beak and feet of the chick orange. Let the paint dry completely and you're done!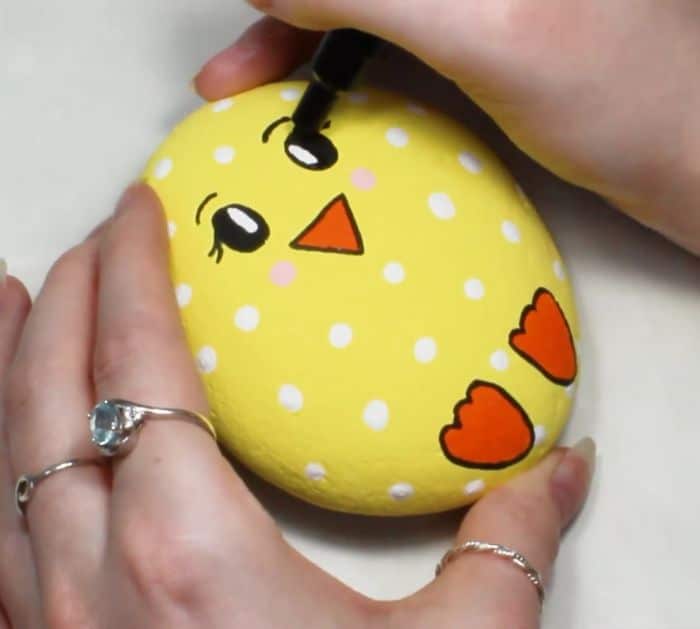 *Thanks to Kristyona via YouTube for all images used here. If you loved this DIY project, then you'll surely love her other videos too, so give her channel a visit and subscribe!
How to Paint an Easter Egg Baby Chick on a Stone