Your beautiful flowers and plants should be placed in an equally beautiful pot, but buying them from the store can be quite expensive, so what you can do, is just upcycle and redesign what pot you already have. If you have terracotta pots and want to make them look more appealing, then try out this technique by Suzy's Crafts on YouTube, and you'll surely love the result. Learn how now and give it a try, enjoy!
Materials:
Cream or white acrylic paint or chalk paint
A contrasting paint color
Decoupage glue
Decoupage paper
Water
Fine-tipped paintbrush
Paintbrush
Water-based varnish
Plastic wrap
Nail file
Directions:
Step 1
Paint the pot white until completely covered, then paint the upper part of the pot's inside as well, and let the paint dry completely before adding another coat. Grab the fine-tipped paintbrush and dip it in water, then brush it in the crease of the paper to tear it apart in small pieces, and repeat the same steps but this time brush it along the edges of the shape that you want to get from the paper.
Step 2
Lay the paper on the side of the pot to see if it fits nicely, then remove the 2 backing layer and use only the translucent top pieces. Brush the surface of the pot's side with glue, then lay the paper back into place, and cover that part with plastic wrap.
Step 3
Grab a cloth or baby wipes, then use them to smooth out the wrinkles and completely adhere the paper to the pot, remove the plastic, and smooth out any leftover creases or wrinkles. Continue to do the same steps until the whole body of the pot is covered, then make sure the edges of the paper go underneath the bottom of the pot, and let it dry completely.
Step 4
Once dry, sand the bottom smoothly, then start painting the lower inside of the pot that wasn't covered in paint as well as the bottom of the pot, and let it dry completely before adding another coat. Lastly, apply 2 coats of varnish all over the inside and outside of the pot making sure to let it dry in between each coating.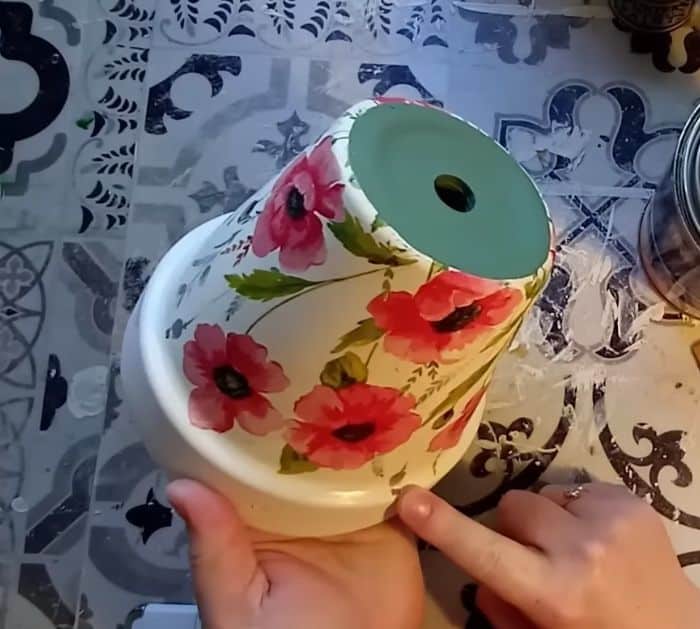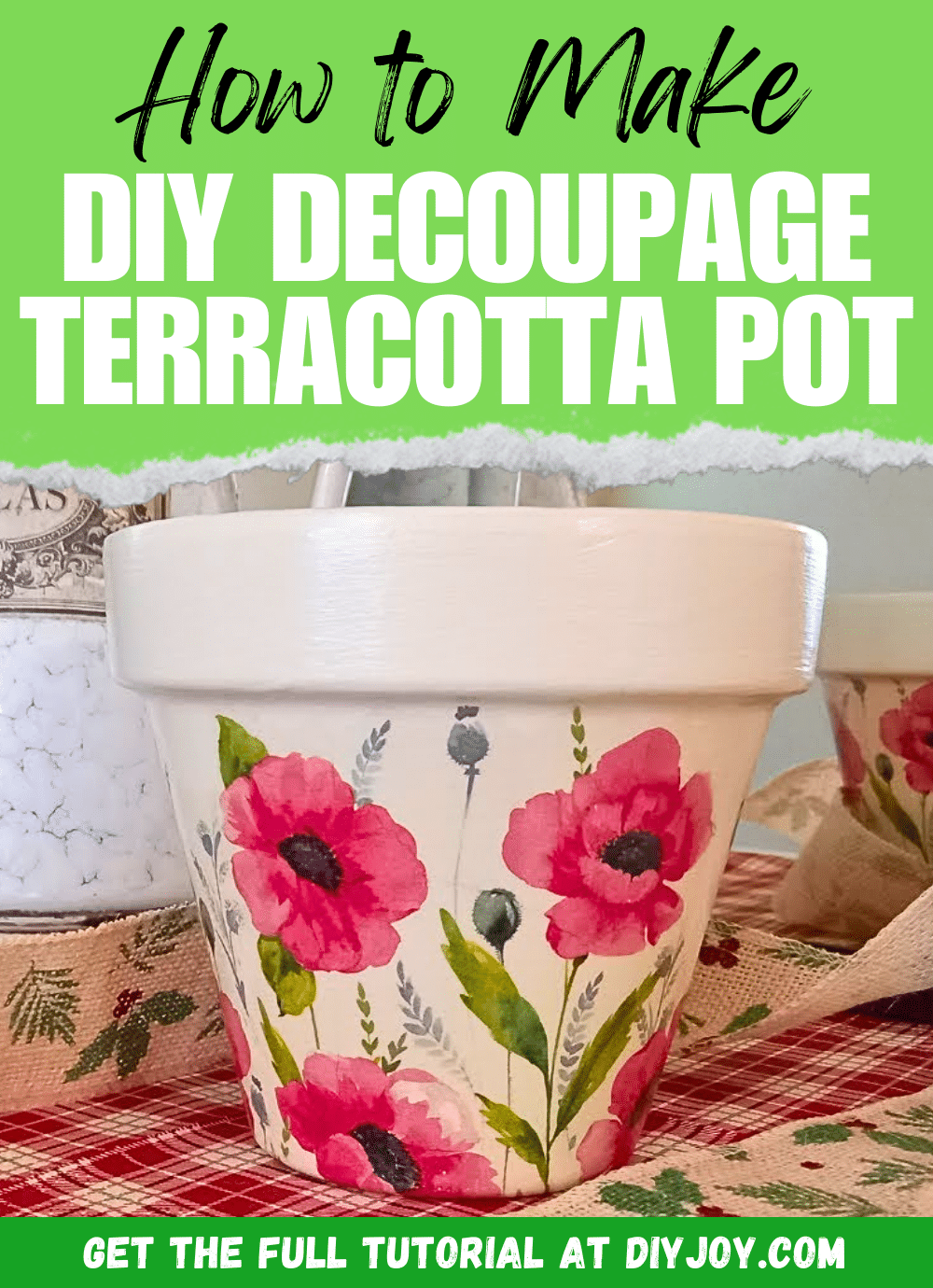 *All image credit belongs to Suzy's Crafts via YouTube. Follow and subscribe to her channel for more!
How to Decoupage a Terracotta Pot From Scratch