If you want to add decor to your garden but can't decide on which one to try, then check out this miniature garden idea by Refúgio Green on YouTube! I love this idea so much and it looks incredibly beautiful in my garden and in my yard, I even added some personal touches by leveling it up, and it was so worth it. Learn how now by reading the instructions down below and while you're at it watch the video tutorial as well to see how it's done. Enjoy!
Materials:
PVC fence
Grass limiter
Terracotta vases
Rocks and bricks
Drill
Metal wires
Rake
Garden shovel
Soil
Decorative rocks and pebbles
Plants Used:
Marigolds
Alyssum
Gomphrena globosa
Chlorophytum
Directions:
Step 1
Place and assemble the terra cotta vases, stones, and bricks on the ground or area where you want them to be, then mark a circle around them before removing them and setting them aside. Dig around the marked area, especially at the sides, and push all of the dirt toward the center. Attach the PVC fence to the grass limiter as shown in the video, then bring the edges of the grass limiter together to form a circle, and secure the ends together.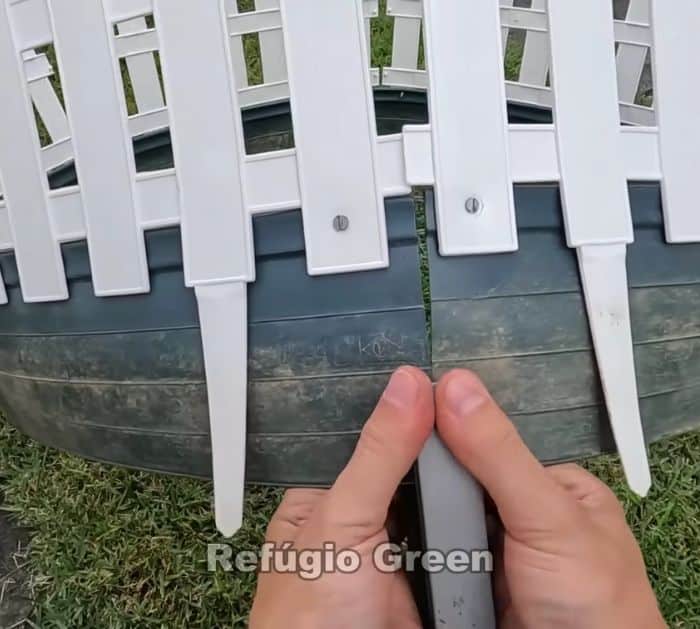 Step 2
Place it in the dug area making sure that it sits fit, then respread the dirt on the center pushing them to the sides evenly, and make sure to cover the outer sides as well. Put the terra cotta pots back in the area and assemble them at the center of the fence, then fill the vases with soil, and transfer your plants in them. Decorate them around with rocks and pebbles as desired, then your plants, and you're done!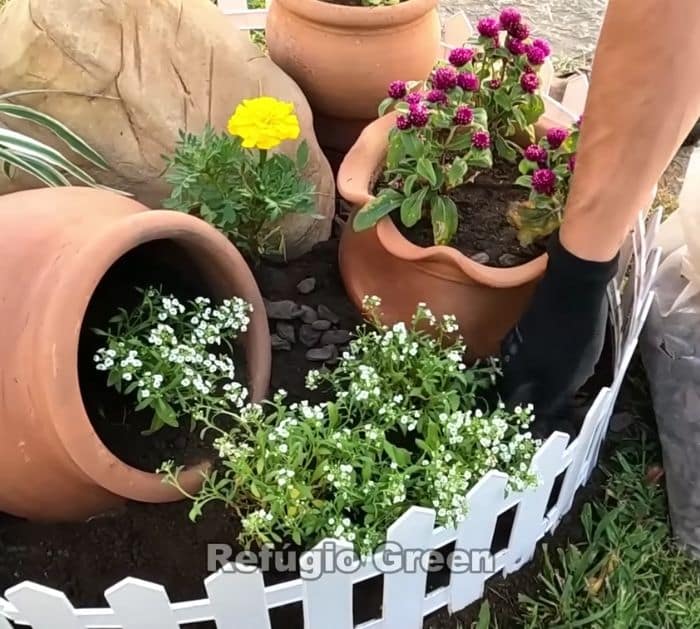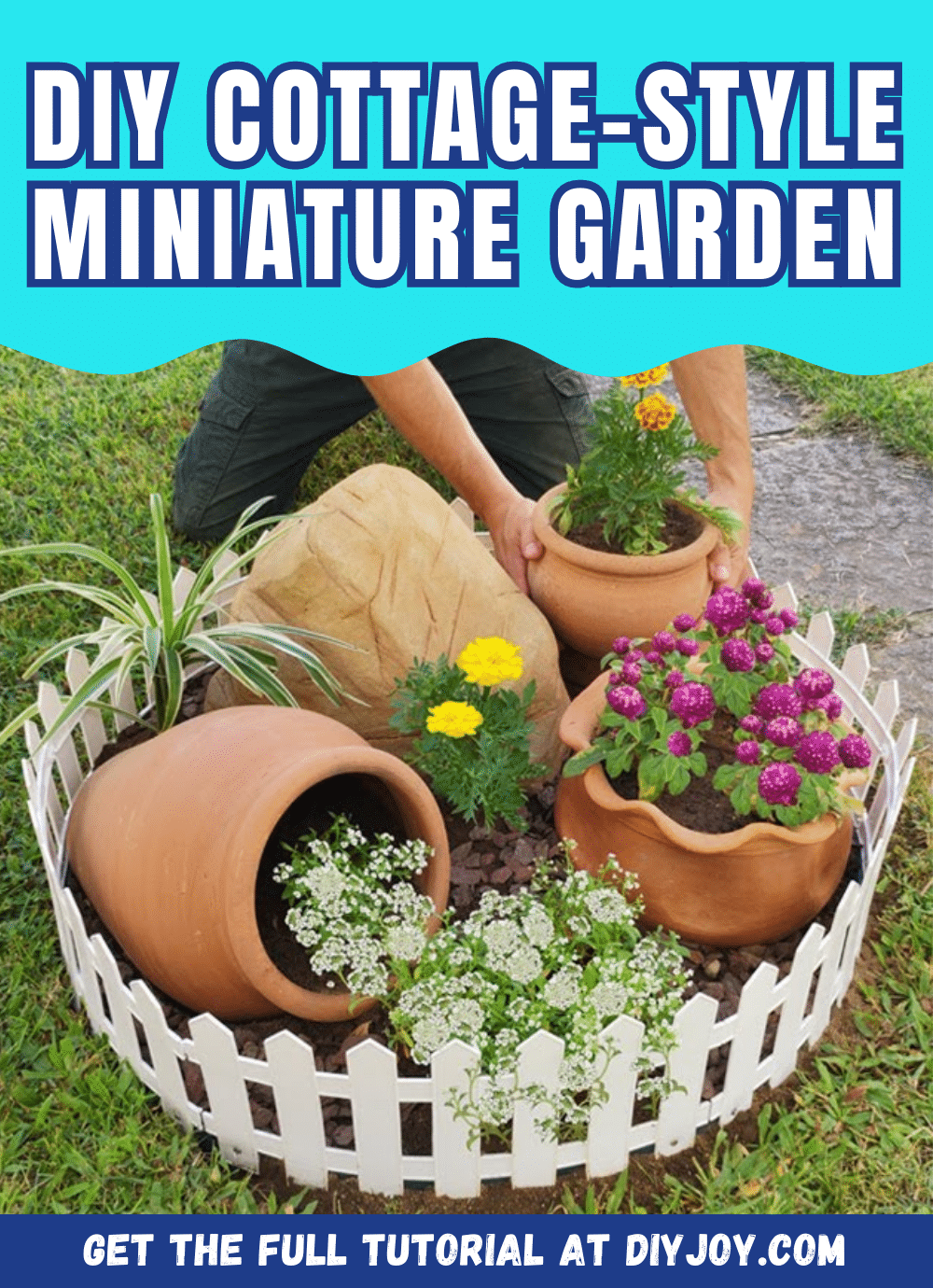 *All these images are credited to Refúgio Green via YouTube. Give his channel a visit and subscribe for more!
How to Make a DIY Cottage-Style Miniature Garden