Summertime is the best time for cookouts with family or friends, and if you're in charge of grilled food, then you will definitely love this fantastic DIY project idea by Hallmark Channel on YouTube. This will make things easier and more convenient for you because you won't have to walk back and forth to get what you need and bring it to the grill because you can have everything beside or near you with the help of this multi-purpose and beautiful barrel grill cart that you can place anywhere. Learn how now by reading the written instructions down below and watch the video tutorial as well for more details and to see how it's exactly done. I hope you find this repurposed project idea as helpful as I did. Enjoy crafting!
Materials:
Wooden wine barrel
Jigsaw
Shelf
Shelf brackets
Wooden round
Casters
Wood stain
Directions:
Step 1
Pick the barrel that you want to use, then draw a small window on the side of the barrel in between the metal straps, and draw one on the other side as well. Cut the barrel along the drawn lines, then cut and prepare the shelf, handle, and casters, and install them to the barrel.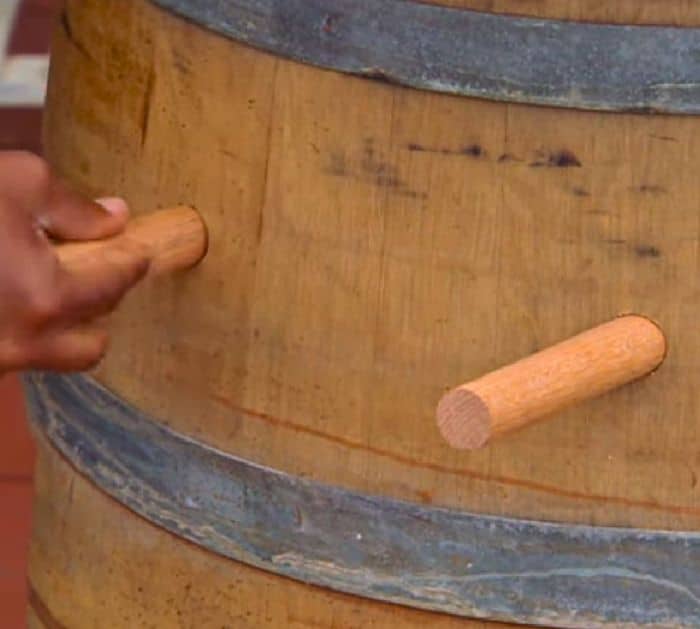 Step 2
Remove the labels on the barrel, then stain the whole piece if you want, and allow it to dry completely. Fill the bottom with ice, then place the wine and other drinks, and put the ingredients or food that you will grill on top of the barrel.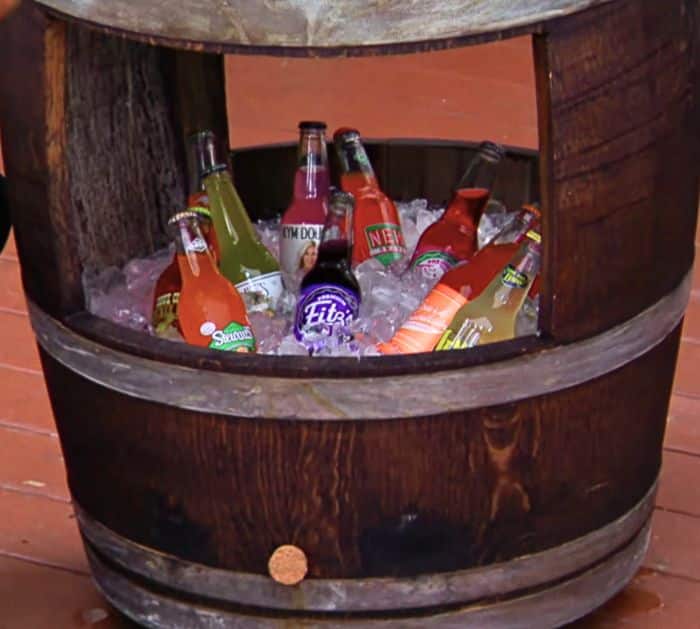 *Thanks to Hallmark Channel via YouTube for all images used here. If you loved this DIY project, then you'll surely love their other video tutorials too, so give their channel a visit and subscribe!
Easy DIY Barrel Grill Cart Tutorial