Devil's food cake can be easily made with store-bought cake mix but making it from scratch makes it taste so much better and richer. It's so good that you might not be able to stop eating it, and you can add more toppings to it as well to make it more special. With that being said, this cake is also perfect to serve on birthdays, special events, gatherings, or any parties you're hosting. Learn how now with this video tutorial by Apron on YouTube.
Ingredients:
Chocolate Cake
½ cup of cocoa powder
½ cup of hot milk
¼ cup of unsalted butter
½ cup of cake flour
1/8 tsp of salt
½ tsp of baking soda
½ cup of sugar
1/3 cup + 1 tbsp of Greek yogurt
1 whole egg
Frosting
1 cup of dark chocolate chips
½ cup + 2 tbsp of hot heavy cream
¼ cup of unsalted butter
Directions:
Step 1
In a large mixing bowl, add the cocoa powder and hot milk, then whisk them together until dissolved, and set them aside. In another bowl, beat the butter with a whisk attachment until creamy, then sift together the cake flour, salt, and baking soda over the butter, and continue to beat them until combined and crumbly. Add in the chocolate mixture followed by the sugar, then beat them together slowly at first until incorporated and smooth, add the yogurt and egg, and continue beating until combined.
Step 2
Grease 2 16cm or 6-inch round cake pans with butter on the bottom and sides, then line the bottom with parchment paper and brush more butter over the paper. Divide the batter evenly on the prepared pans, then try to smoothen the surface as much as possible, and give it a light shake. Place them in the middle rack of a preheated oven at 160°C or 320°F, then bake them for about 30 to 35 minutes or until a toothpick inserted at the center comes out clean, and then unmold them in a wire cooling rack to cool down completely.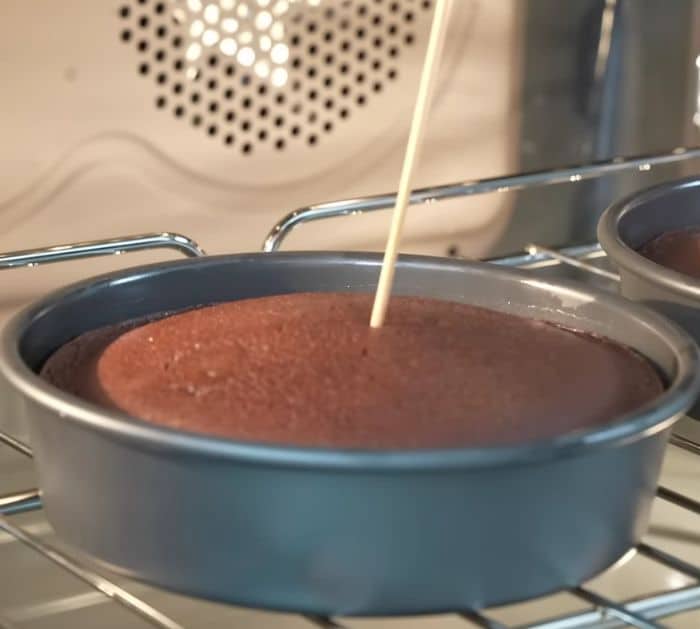 Step 3
In a separate mixing bowl, add the choc0late and hot heavy cream, then stir them together until melted, add the unsalted butter, and continue to stir until incorporated. Set it aside and let it cool down until sticky, then spread some of it over a cake layer. Place the other cake layer on top with its flat side up, then use the remaining frosting to cover the whole cake completely, and swirl the top as shown in the video. You can chill the cake before serving or serve it immediately, and enjoy!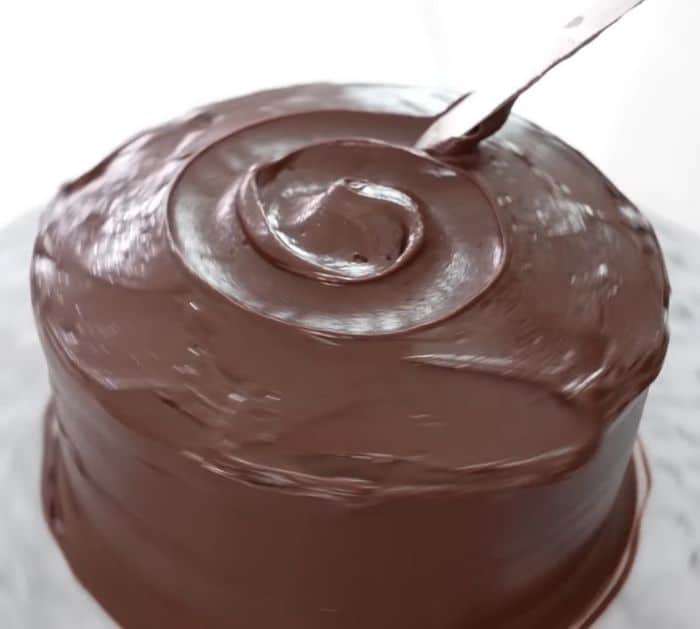 *All these images are credited to Apron via YouTube. Give their channel a visit and subscribe for more!
How to Make Devil's Food Cake From Scratch