This soup recipe by Kiwanna's Kitchen is delicious and super easy to prepare, you can have this ready in as fast as 30 minutes! This is so good and can definitely make your mealtime more satisfying than it already is, and surely even kids will love this creamy and cheesy soup. Watch the video tutorial below and learn how to make this now.
Ingredients:
1½ cups of white onion, chopped
1 bag of julienned carrots, or as you like
1 bag of broccoli, or as you like
8 cups of chicken stock
1 cup of half and half
2 cups of milk
Paprika
Cajun seasoning
Garlic powder
Onion powder
Salt
Pepper
1/3 cup of flour
1 (6-ounce) block of sharp cheddar cheese, shredded
3 tbsp of butter
Directions:
Step 1
Place a pot on a stove over medium-high heat, then melt the butter, and add the chopped onion. Saute and cook them until translucent, then add the carrots, stir, and cook them until softened. Season them with paprika, cajun seasoning, onion powder, garlic powder, salt, and pepper to taste, then give them a good mix, add the flour, and stir it in to combine. Let them cook until the flour taste is gone, then pour in the stock, give them a stir, and bring it to a simmer.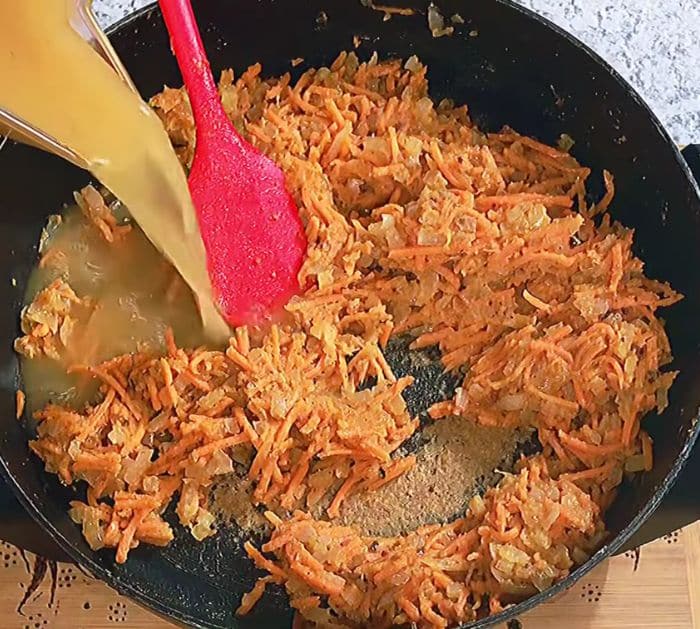 Step 2
Add the broccoli (chop half and leave half as is), then pour in the half and half and milk, and give them a good mix until well combined. Cover the pot, then allow it to simmer for about 10 to 15 minutes (you can add more milk to thin the soup to the preferred consistency), and turn off the heat. Add the shredded cheese, then mix them together to combine, and ladle into serving bowls. Top them with chopped bacon, green onions, and more cheese if desired, then serve with your favorite bread, and enjoy!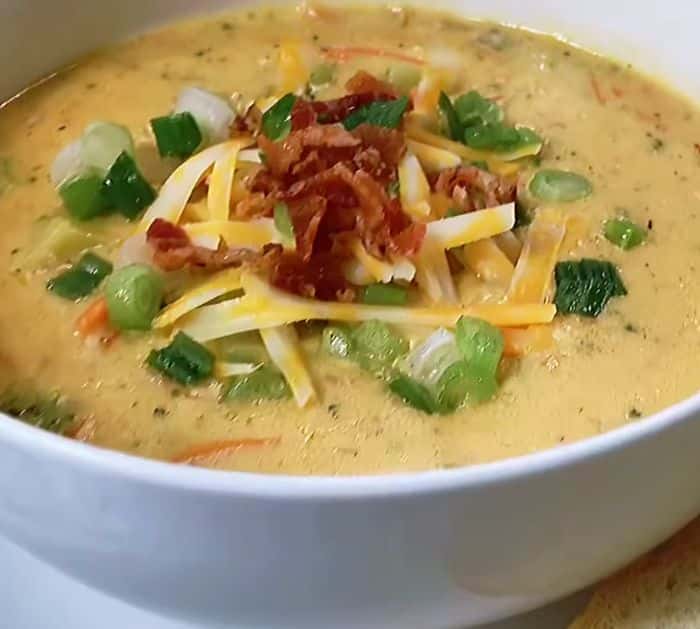 *All these images are credited to Kiwanna's Kitchen via YouTube. Give her channel a visit and subscribe for more!
Easy 30-Minute Broccoli Cheddar Soup Recipe