This recipe by Emma's Goodies on YouTube is incredibly delicious and brilliant because using only this recipe, you can make different flavors and versions of cupcakes! You can serve this on any occasion, holidays, parties, or even on an ordinary day, plus, this is also perfect for giveaways or gifts. This is super easy and simple to make, and you can also decorate this however you want. Try it out now and you won't regret it.
Cupcake Batter
1 stick softened butter
2 tbsp vegetable oil
2 tsp vanilla extract
¾ cup sugar
3 eggs
1½ cups all-purpose flour
2 tsp baking powder
¼ tsp baking soda
¼ tsp salt
¾ cup milk
1½ tsp lemon juice
1¾ tbsp cocoa
1 tbsp milk
1 tsp cocoa
Red food coloring, as needed
Frosting
1 stick butter, softened
16-18oz of cream cheese
2 cups powdered sugar
2-3 tsp vanilla extract
2 tbsp unsweetened cocoa powder
Directions:
Step 1
Preheat your oven to 160°C or 320°F, then place cupcake liners on each cup of your cupcake pan, and set it aside for later. In a large mixing bowl, add the flour, baking powder, baking soda, and salt, then whisk them together until combined, and set it aside. In a separate mixing bowl, add the softened butter, oil, sugar, and vanilla extract, then beat them all together until creamy and smooth, add the eggs, and continue to mix them until combined. Now, add the dry ingredients along with the milk and lemon juice, then mix them all together until combined and incorporated, and fill the first 3 cupcake liners with it about ¾ of the way.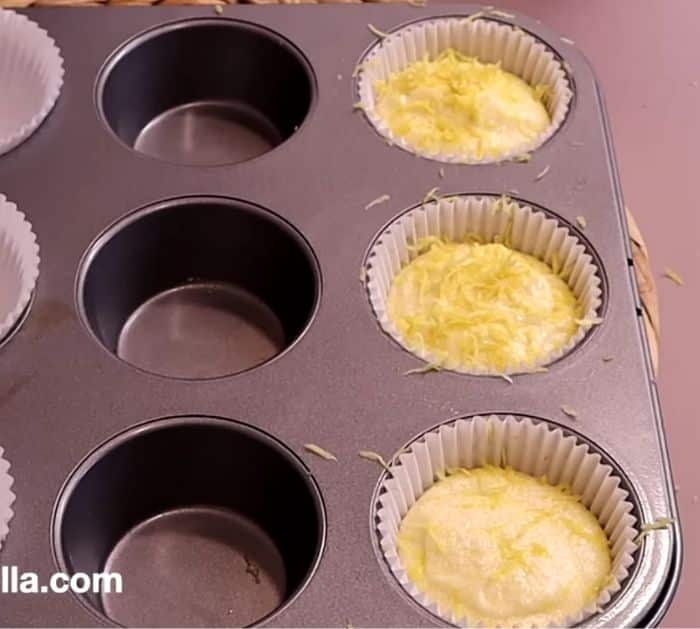 Step 2
Zest a lemon over the cupcake batter, then mix them in with a fork and clean off the edges. Fill the rest of the cupcake liners completely with the remaining batter, then leave the 3rd row as is, and push down 3 to 4 mini Oreos to the 3rd row. Give the remaining batter a quick mix, then divide it into 2 bowls evenly, and then add 1¾ tablespoon of cocoa powder to 1 bowl and 1 tablespoon of milk to the other.
Step 3
Add a teaspoon of cocoa powder to the 2nd bowl, then add some red food coloring as well, and give them a good mix to combine. Bake them in the preheated oven for about 20 to 22 minutes or until a toothpick inserted at the center comes out clean, then let them cool in the pan for about 5 minutes, and carefully remove them to let them cool down completely. Prepare the frosting as shown in the video, then pipe them on the cupcakes, and serve. Enjoy!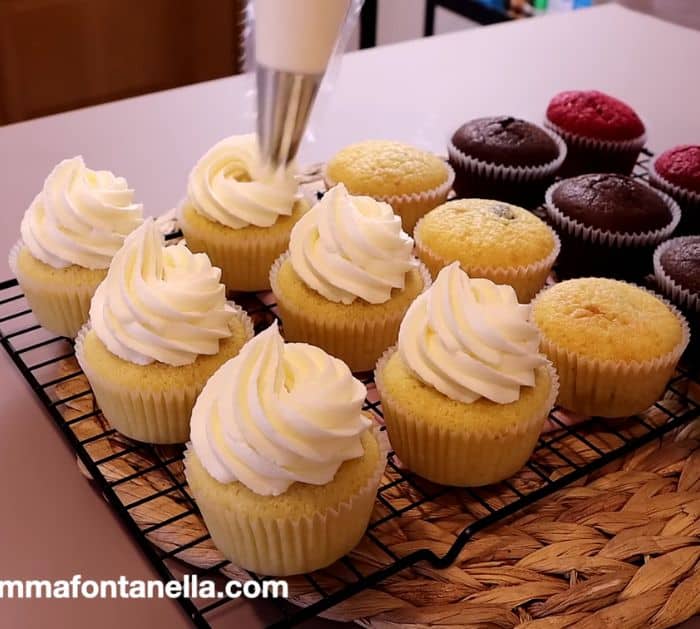 *All image credit belongs to Emma's Goodies via YouTube. Follow and subscribe to her channel for more!
How to Make Assorted Cupcakes Using Only 1 Recipe