The perfect breakfast for me is something that you can make quickly and easily but at the same time is also loaded and so good that one serving isn't enough. Just like this toast recipe by Yummylog on YouTube, it has everything you'd ever want in a toast, egg, spam, some veggies, and cheese, you can also add more cheese if you want to be extra. Trust me, you wouldn't go wrong when you serve this for breakfast, try it out now, and you'll love it for sure!
Ingredients:
White bread
Bell pepper
Onion
Spam
Egg
Sweet corn
Ketchup
Mustard
Butter
Directions:
Step 1
Cut the center of the bread leaving the sides intact as shown in the video, then flatten the cutout center with a rolling pin or glass if you don't have one, and set them aside. Chop the bell pepper and onions, then slice the spam, and set them aside as well. Place a pan on a stove over medium heat, then add some oil before adding the sliced spam, and fry them until both sides are nice and brown. Remove the cooked spam and set them aside on a plate, then in the same pan add some butter, and allow it to melt.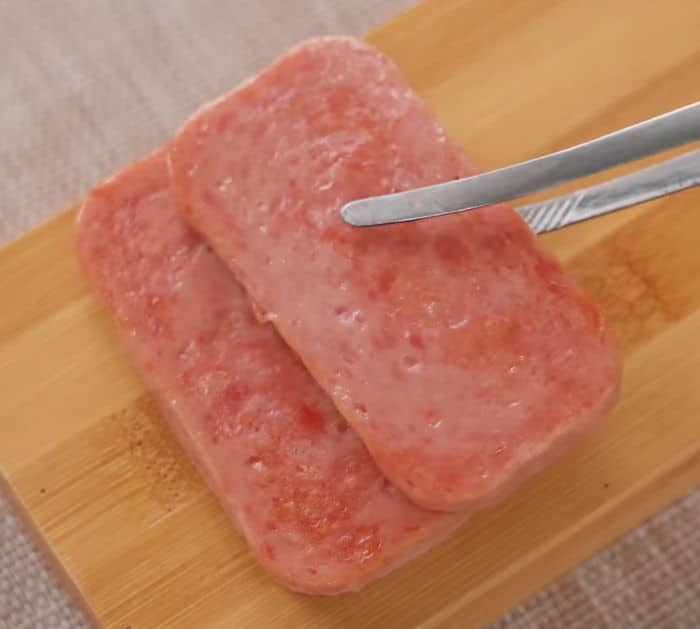 Step 2
Place the cutout side of the bread slice, then add the egg, chopped bell pepper, chopped onion, and some sweet corn to the center of the bread slice edges, and give them a good stir to combine. Place the sliced spams on top, then drizzle some ketchup and mustard, and then add a slice of cheese on top followed by the flattened center of the bread. Press them down, then gently flip them over, and cook for a few more seconds. Transfer it to a plate, then cook the remaining bread, and cut them in half. Serve and enjoy!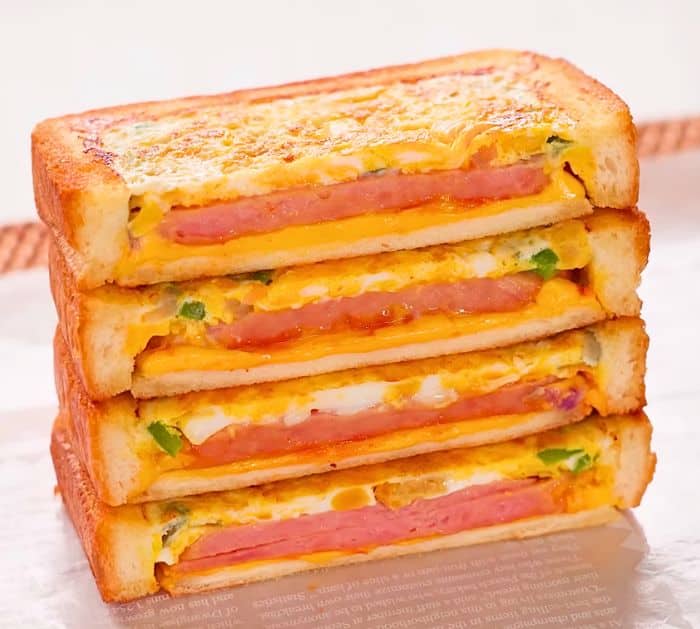 *All image credit belongs to Yummylog via YouTube. Follow and subscribe to her channel for more!
Easy and Loaded Toast Recipe for Breakfast