If you're into farmhouse decor, I'm sure you've seen these wash buckets come across your screen. With all the popularity of these buckets, they can get pretty pricey to purchase. Lucky for you, I stumbled across this amazing DIY farmhouse washtub video by Jay Munee DIY and it is all you could ever dream of finding in a washtub. The project will turn out perfect every time, and she even will so you some different variations of the project.
Materials Needed For This DIY:
Silver Bucket From Dollar Store
White Spray Paint
Chess Pieces
Candy Cane Candy Holder
Faucet Tip
Black Paint Pen
Black Paint
Paint Brush
E6000 Glue
Directions:
Step One
Start with a silver wash bucket from the dollar store. You will want to clean this off and then spray paint it with white spray paint.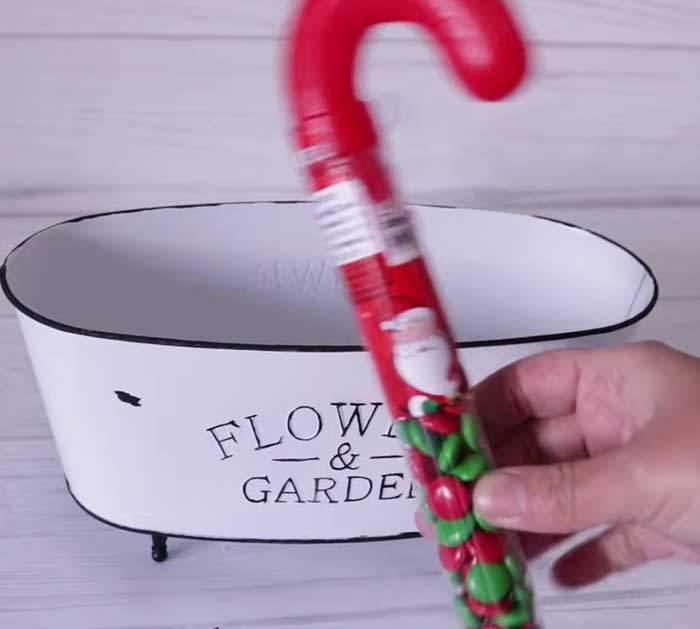 Image by. Jay Munee DIY via YouTube video.
Step Two
Using E600 glue, attach four chess pieces of the same size to the bottom of the wash bucket. If the pieces aren't already colored black, spray paint them so they are. Allow the pieces to dry onto the bottom for 24 hours before flipping the bucket over.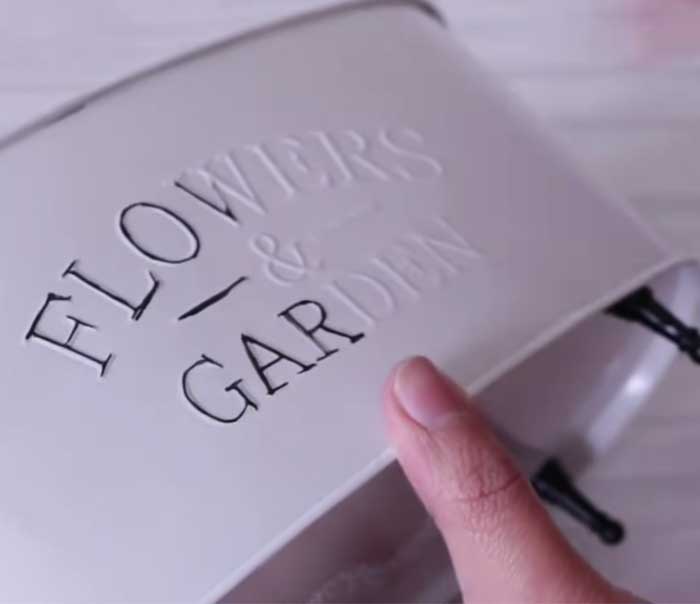 Image by. Jay Munee DIY via YouTube video.
Step Three
Use your paint pen to outline the letters on the wash bucket, or just write something of your own on the bucket.
Step Four
Take your candy cane candy holder and cut off the ends on both sides to make it look like a faucet. Spray paint the faucet and then attach it to the inside of your bucket with E6000 glue. During this step, you can also attach your faucet head and cut the candy cane down some more.
Step Five
Fill your farmhouse washtub with whatever you'd like and display it.
Dollar Tree Farmhouse Wash Bucket DIY