This farmhouse style magnet sign project is a real gem and totally gets you in the mood for baking homemade goodies in a cozy kitchen environment. I recently found this magnet sign video tutorial by DIY with Amber Strong on YouTube, and Amber goes through the method of making this beautiful craft step by step, making it look absolutely effortless. The DIY magnet sign is made from a picture frame from Dollar Tree and is covered with some corrugated galvanized metal that acts as a surface to hold your magnets. The magnet decorations themselves, are made of letters and animal cut-outs using podge to decorate the surfaces. Then you get a great lesson in bead threading to really give your magnet sign project the full effect of farmhouse homespun cuteness and the overall effect is nothing short of superb.
Materials For The magnet Sign:
A small picture frame (from Dollar Tree)
A piece of corrugated metal
Mod Podge glue
Some gingham fabric
Some raffia straw
Some small round magnets (you can find these at Michael's craft store)
Directions:
In this magnet sign video tutorial by DIY with Amber Strong on YouTube, you will learn to make this farmhouse style magnet sign in a few easy steps. You start by adding the corrugated metal to the small picture frame.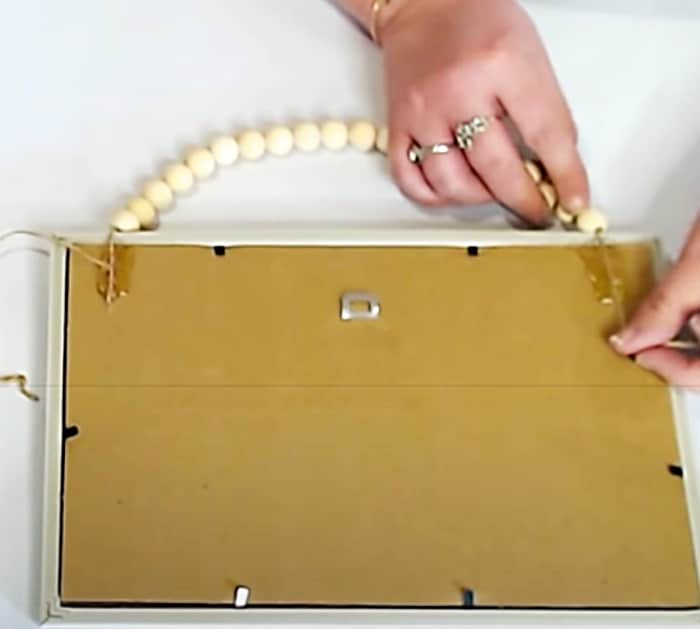 Then, just follow the simple instructions in Amber's fabulous video and you will have a gorgeous metal farmhouse sign in no time at all.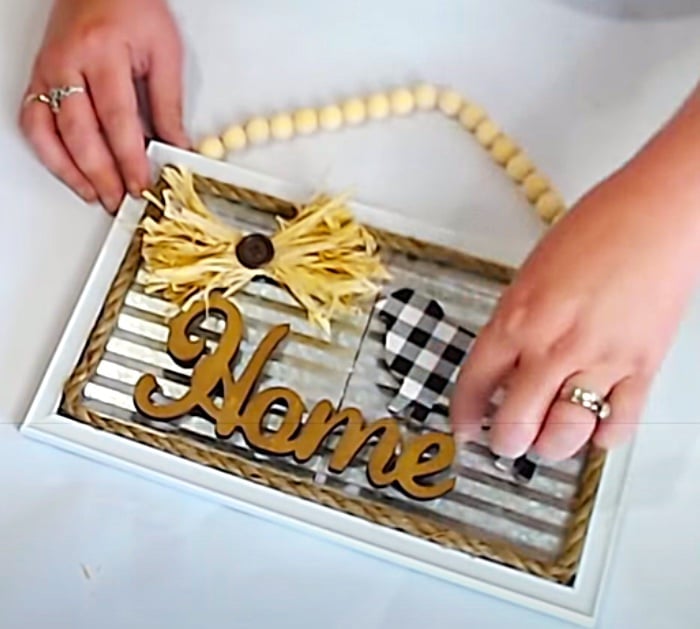 This magnet sign was the exact decoration I needed for my kitchen to make it look warm and friendly.
Dollar Tree Farmhouse Magnet Sign