DIY Wood Pallet Wine Rack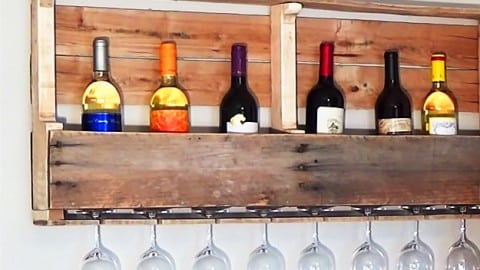 A DIY wood pallet wine rack is a great beginner pallet project idea that provides storage solutions for your wine and glasses. Not only does this DIY home decor make a lovely addition to any room, it is also a helpful hanging wall organizer. These pallet racks are great DIY gift ideas for the wino's in your life or the perfect place to display your own wine collection.
–DIY TUTORIAL VIDEO BELOW —
DIY Pallet Wine Rack Instructions
What You Need:
Wood Pallet
Nails
Glue
Electric or Hand Saw
Measuring tools
Sand Paper
Step by Step Tutorial:
Step 1
Spray the pallet with water in order to get rid of the excess dirt and grime.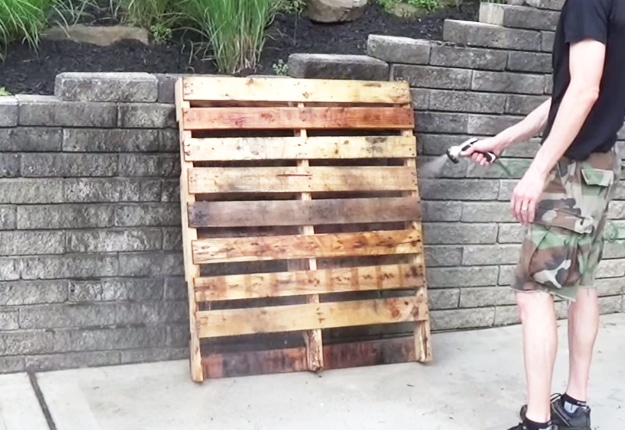 Step 2
Measure up just above a cut out on the wooden pallet.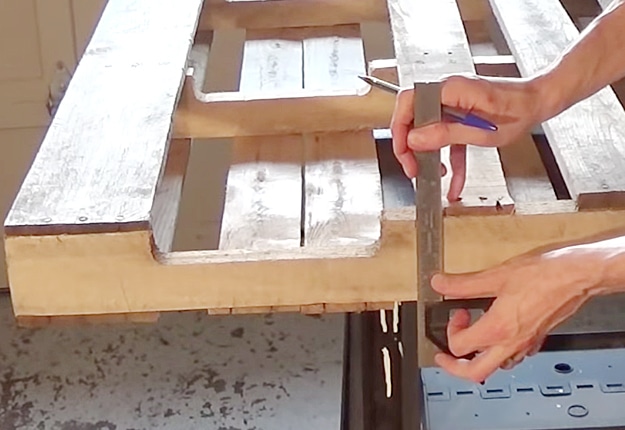 Step 3
Cut those 3 supporting pieces.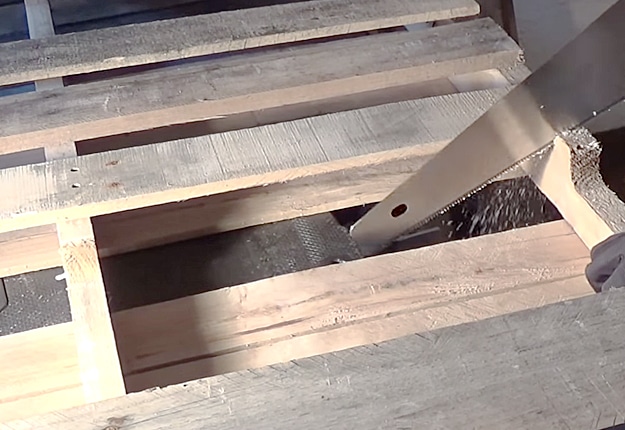 Step 4
Sand the parts where you cut the pieces of to make it smooth.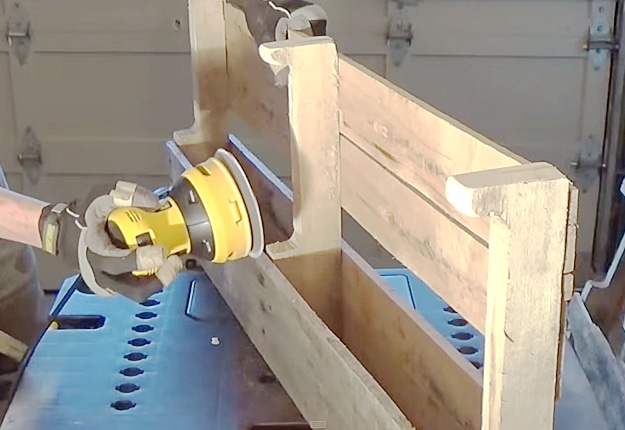 Step 5
Then take off one of the excess slab, stick it on top and nail it 2 times on the three supporting pieces of the pallet. Make sure it is nicely leveled on the shelf area.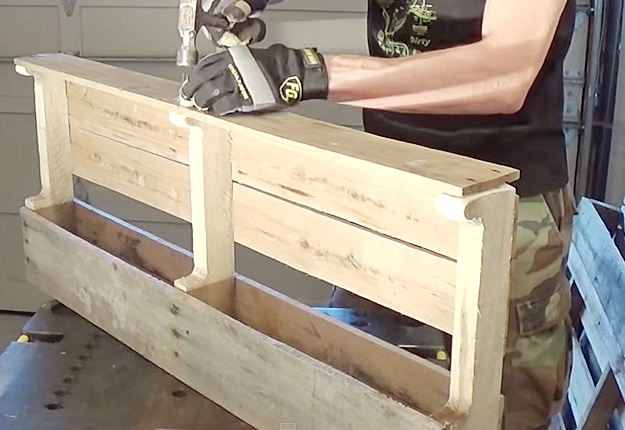 Step 6
Turn it on the other side and measure the length and width of the opening at the bottom.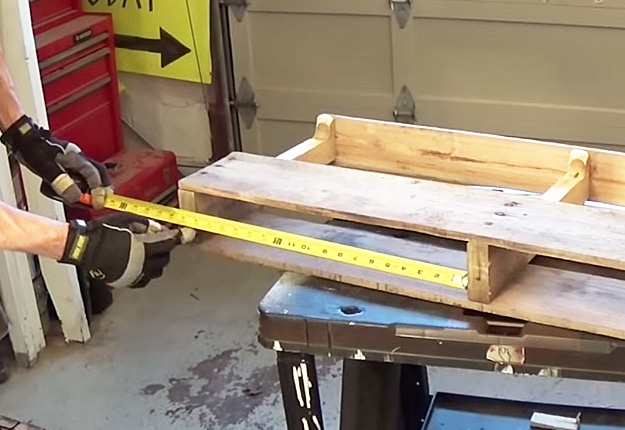 Step 7
Next, cut some of the excess slab according to the length and width of the bottom opening and nail it on the sides.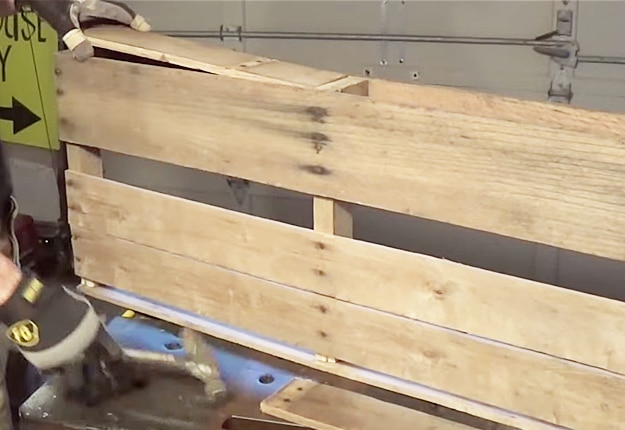 Step 8
Cut a small piece from the slab about 1 inch by 3 1/2. Take these and nail them on the ends of the bottom of the wine rack.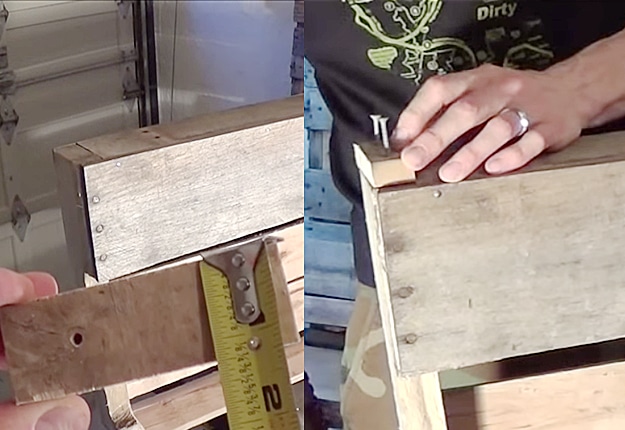 Step 9
Then take another long slab and place it on top of those 2 small pieces of wood. Measure the gaps and the center in which you will be hanging the wine glass. In this tutorial, we marked the slab 5 inches apart.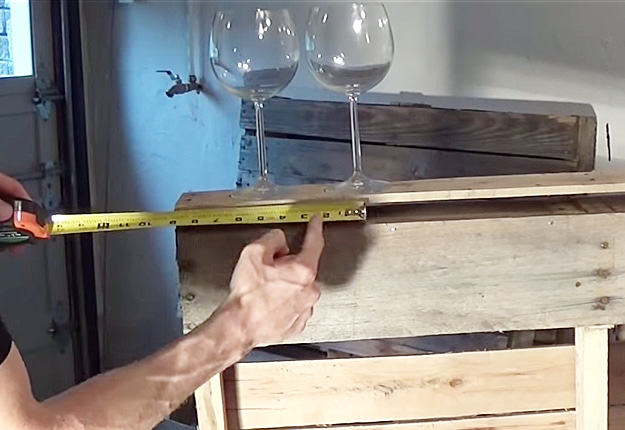 Step 10
Drill holes at center of each mark and cut entry slits for the wine glasses.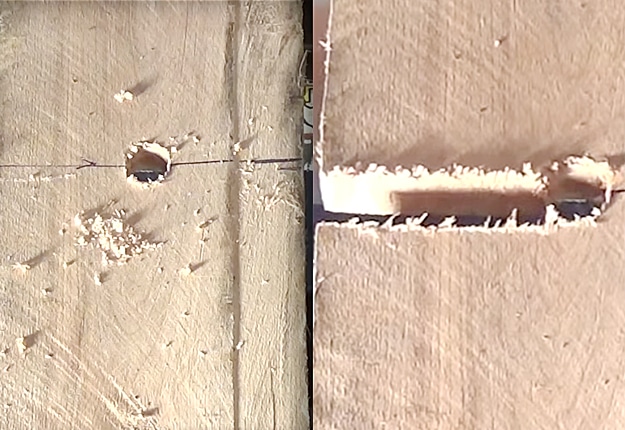 Step 11
Let's go back and place it on top of the small wood slab that we cut on step 8. Put glue and nail them twice.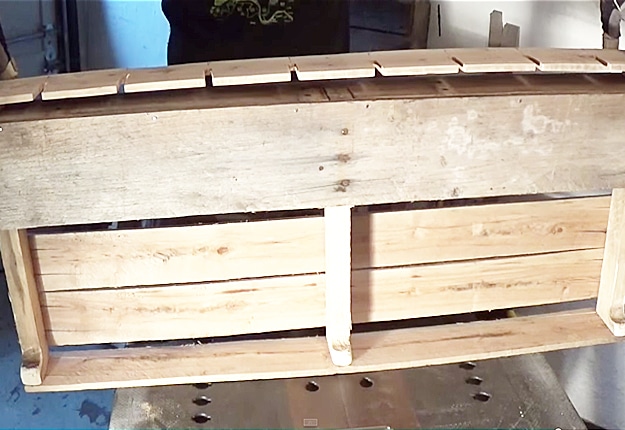 and your DIY Wood Pallet Wine Rack is done!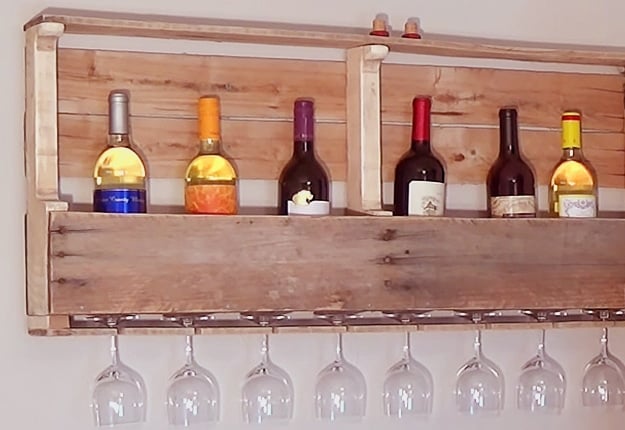 Don't Miss Out! Sign up for the Latest Updates