Need some cool ideas for your patio? I simply love making special things to make my patio more inviting, and wind chimes are one of my all time favorite additions, especially when I realized how creative you could get with DIY ones. Made from all sorts of fun and repurposed items, these chimes will both sound and look lovely. Check out the step by step tutorials to learn how to make some awesome DIY wind chimes for your porch or patio today!
DIY Wind Chimes
1. Terracotta Flower Pot Wind Chime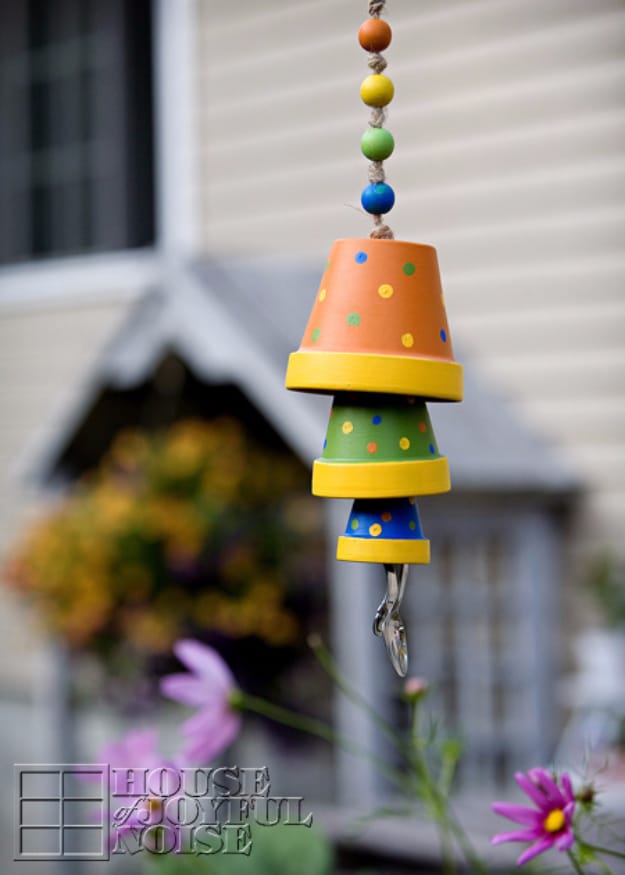 House of Joyful Noise shows you how to transform tiny terra cotta pots into cheery music for your garden. These Terra Cotta Pot Wind Chimes are an easy adult craft idea. Add various sizes of pots, wood beads, and twine to make music in your garden come alive. Anyone can make an easy and whimsical wind chime, even if you're not that crafty. Check out the tutorial post so you can start on your own flower pot wind chime.
2. DIY Ceramic Copper Wind Chimes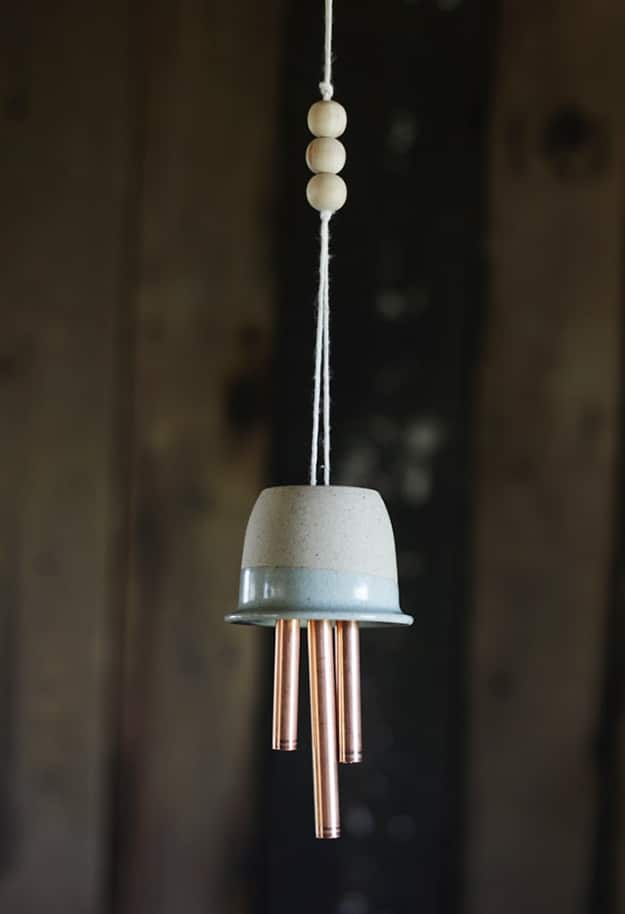 Add some wind chimes to your backyard or garden and bring some soothing sounds into your natural environment with this DIY Ceramic Copper Wind Chimes from Poppy Talk. I can't get over how pretty and classy it looks. And lately I've been seeing so much gorgeous pottery popping up in sweet shops, making appearances in Instagram pictures, and gracing the homes of some inspiring folks. So I think I might have to re-create this one!
3. Shabby Chic Chandelier Wind Chime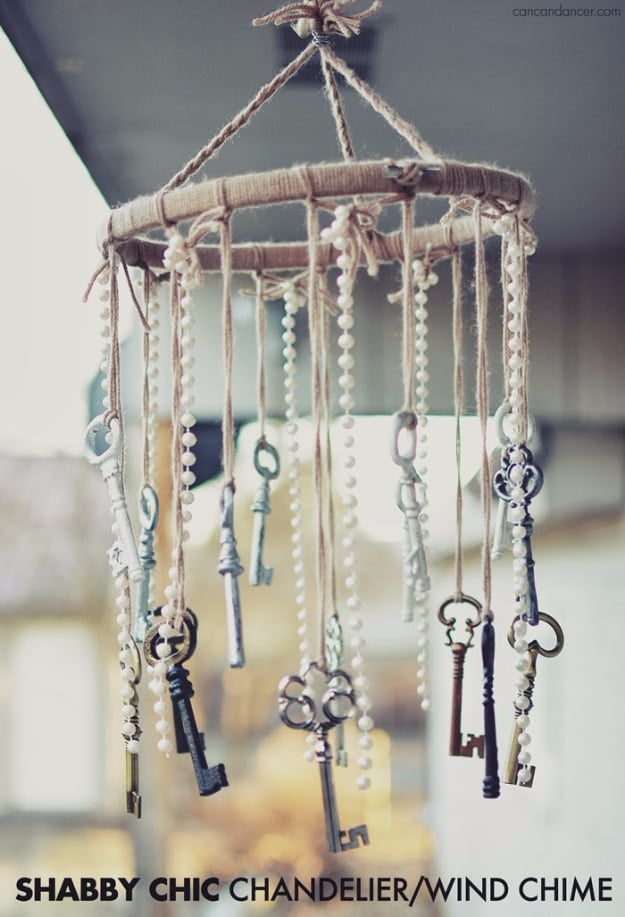 Faux pearl strands, twine, and a variety of antique keys make an incredible rustic, yet elegant wind chime. This chime will probably be much quieter than other projects, but will sway in the breeze just beautifully. Use an embroidery hoop to create the top of the chime. This is an incredibly easy project that shouldn't take you more than a few hours.
4. Beautiful Beaded Wind Chime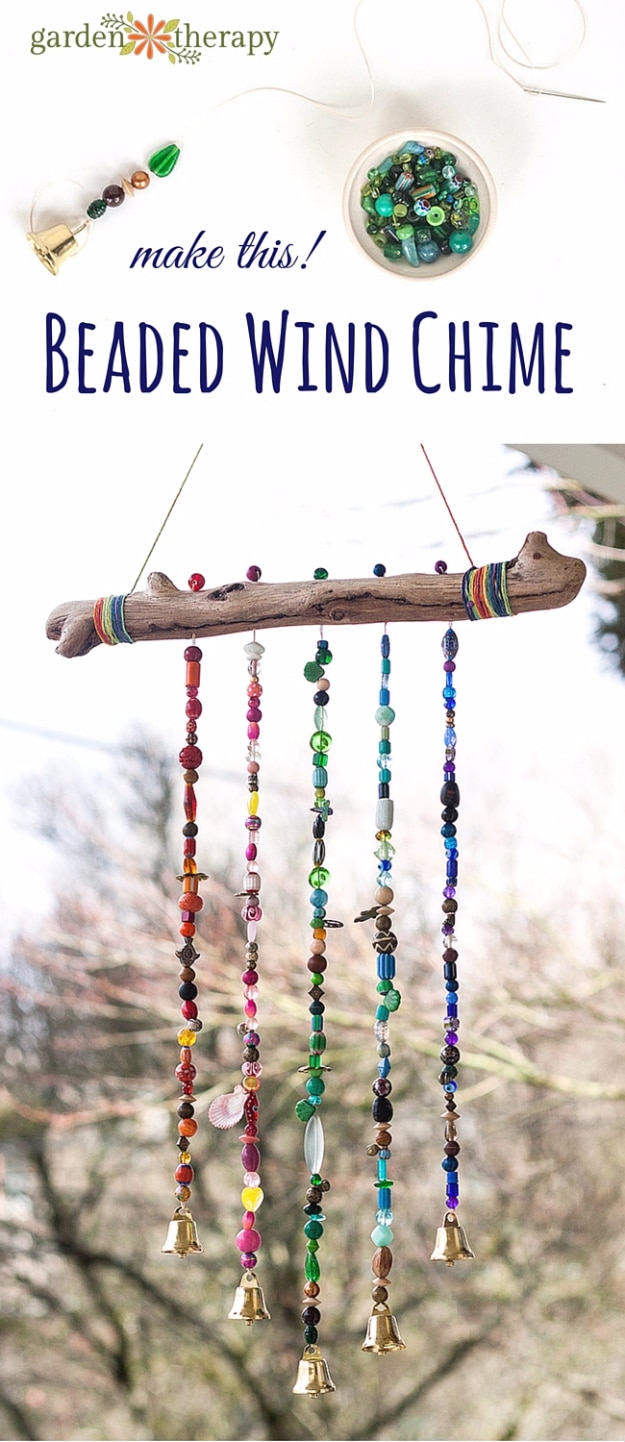 Beaded wind chime. Isn't this pretty? Look at the lovely beads! Add an ounce of sparkle to the garden with this beautiful beaded wind chime. What a perfect excuse to get out my bead supply and make something I'll enjoy seeing out my window every day. Now, where to look for a driftwood because I can't wait to try this out.
5. Seashore Wind Chimes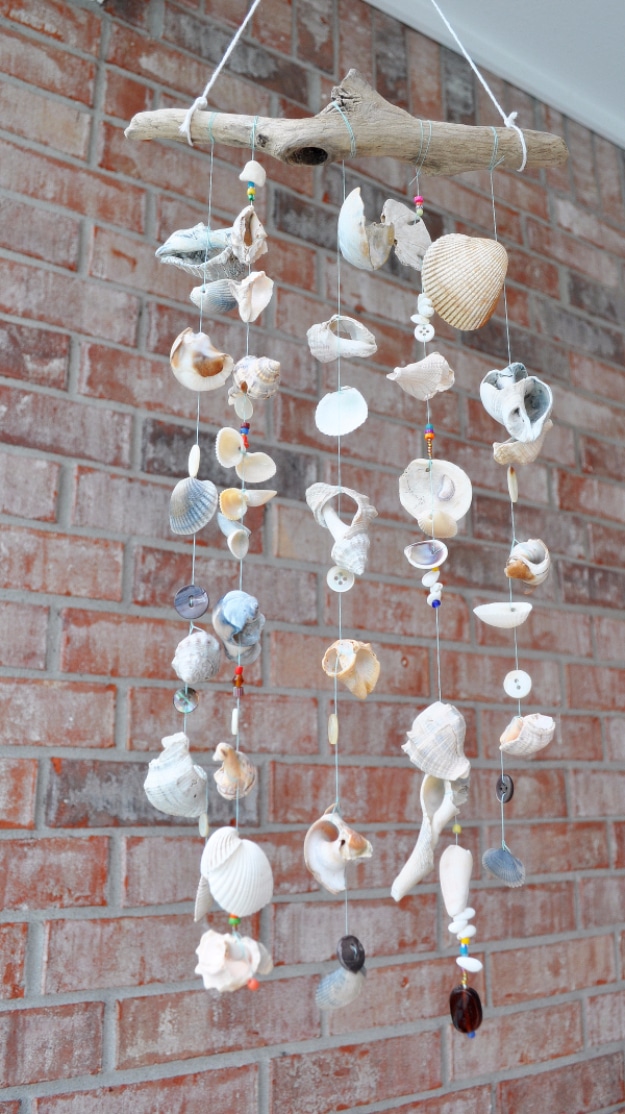 This is a fabulous idea especially if you live near the sea. I'm not particularly handy, but I do have lots of seashells collected over a lifetime so I can probably try making this to invite positive energy into the house. I'm hoping that the soft clinking sound will attract hummingbirds too. Because, yes, it's migration time again.