DIY Doily Wall Art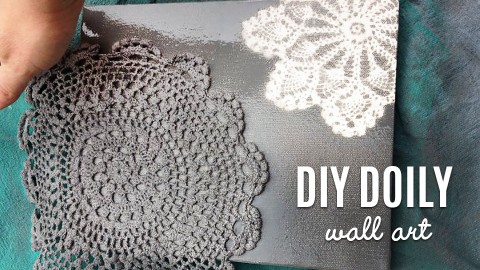 Shea Lynn Benner
Looking for romantic home decor ideas but don't have an unlimited budget for purchasing fine art or even craft supplies? Lately, I have seen some amazing craft ideas with doilies, mason jar decor, bowls and such. I just love them but was hoping to find some other lacy ideas for my walls, inexpensive ones. When I saw this awesome wall art idea made by spray painting doilies on a canvas, I knew it was perfect for me. You are not going to believe how easy this project is and how quick it will be to make. You may end up covering your entire house with them (It could actually be kind of cool if you did each one a different color) You will only need canvas, doilies and paint. You can use spray paint or brush on your colors so you have more control and also can mix them. Check out the step by step tutorial video to learn how to make this one. Wow, right? Super decor idea for those on a budget and a cool homemade gift idea, too!
What You Need:
White Canvas
Foam Brush
Assorted Paper Doilies
Paint of Your Choice
Step 1
Place the doilies where you want them to be on your canvas. Use a couple of different sizes and patterns if you can.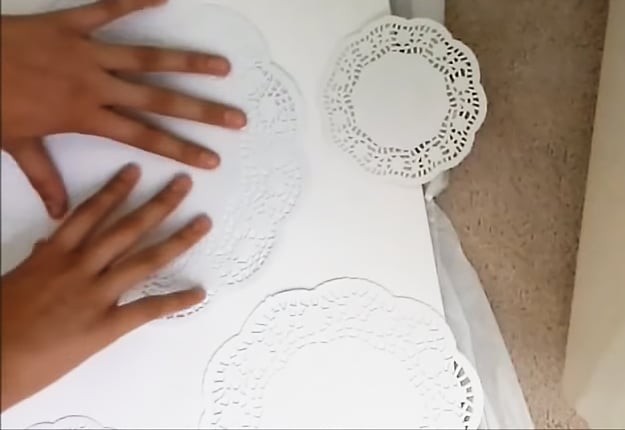 Step 2
Paint around the doily stencils using your foam brush. Dab the paint on gently where the edges of the doily touch the canvas.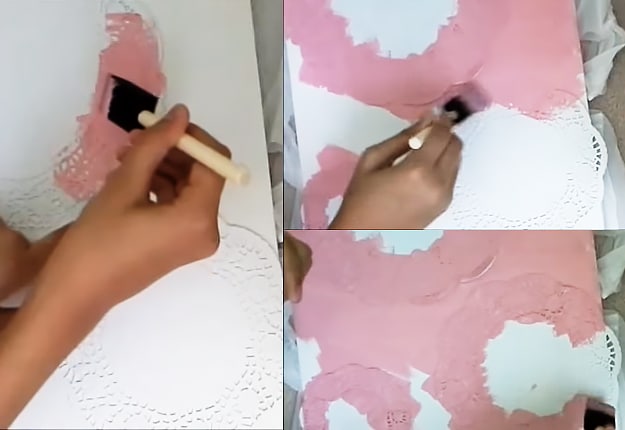 Step 3
Let your canvas dry, then gently peel off the doily stencils to see the masterpiece you have created. Cool, right?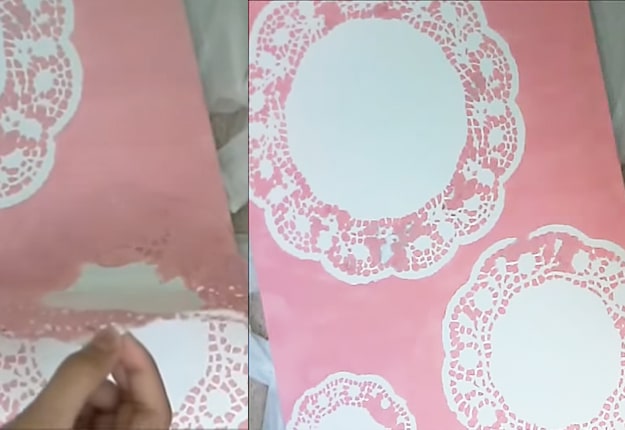 And your DIY doily wall art is finished.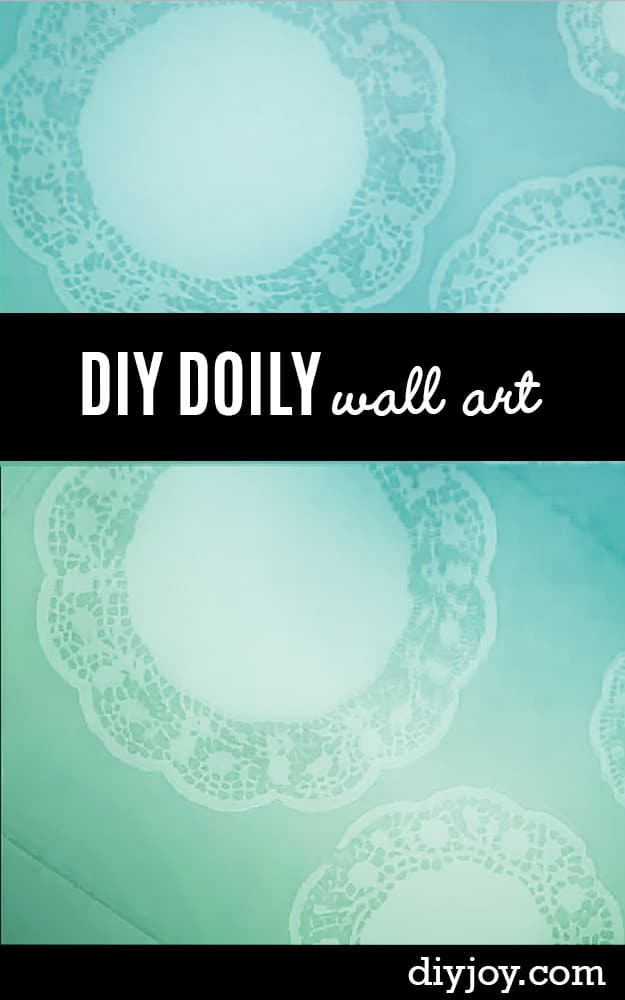 Check out this awesome tutorial by Shea Lynn Benner that shows you another cool way to do this project with spray paint. The featured image from this post comes from her site.
Don't Miss Out! Sign up for the Latest Updates