Wondering how best to surprise your wife or girlfriend on Valentine's Day? This Valentine's, make her blush with an adorable pink cuddly love by giving her thoughtful handmade gifts. Add some love factor with our range of super easy and practical DIY gift ideas. From creative to classic, explore the best variety of gifts and learn how to make this Valentine's an extra special day for your loved one. Check out the amazing tutorials below and have a memorable Valentine's to everybody.
DIY Valentine's Gifts for Her
1. DIY Valentine's Day Plate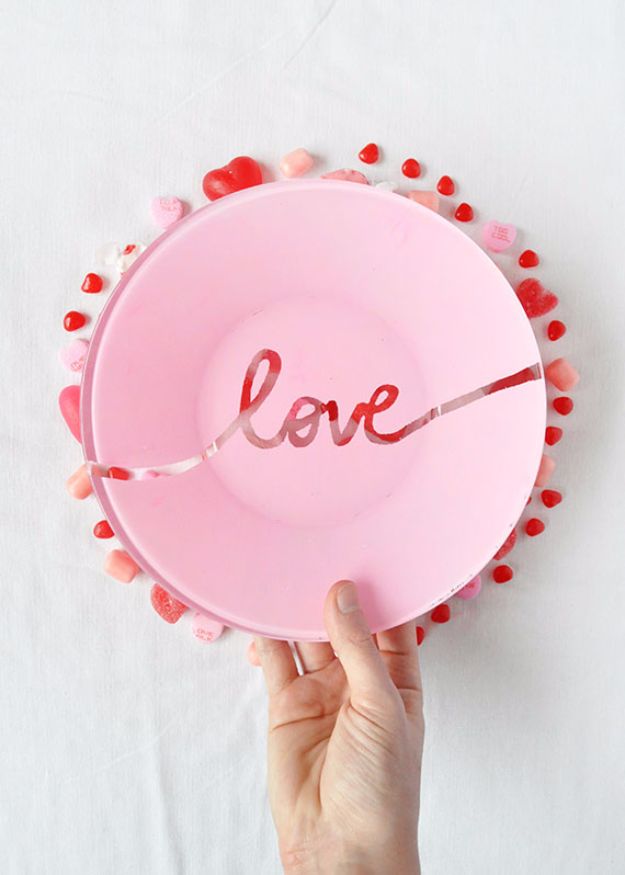 When it comes to finding the perfect Valentine's Day gift for her, you want to choose wisely. Getting more than one or two gifts is always a great idea, too. Make one of your special Valentine's gifts to her a handpainted plate that shows how much you care. Put the time into making this creative DIY idea and she is never going to forget. A special Valentine's day gift idea for a special lady. Complete with an easy to follow step by step tutorial, you will have one of these ready in no time.
2. DIY Valentine Planters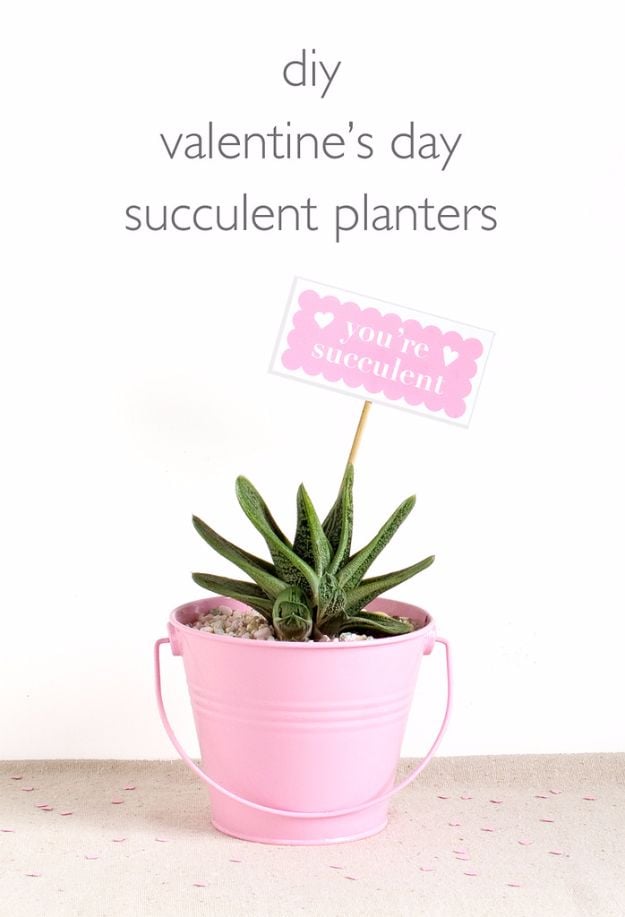 If she loves plants, then this cute DIY planter should be on your DIY Valentine gift ideas list. Easy to make and inexpensive, this adorable little do it yourself craft idea just requires a few supplies. Bucket, paint, succulent, tag. Done.
3. Easy DIY Pineapple Candles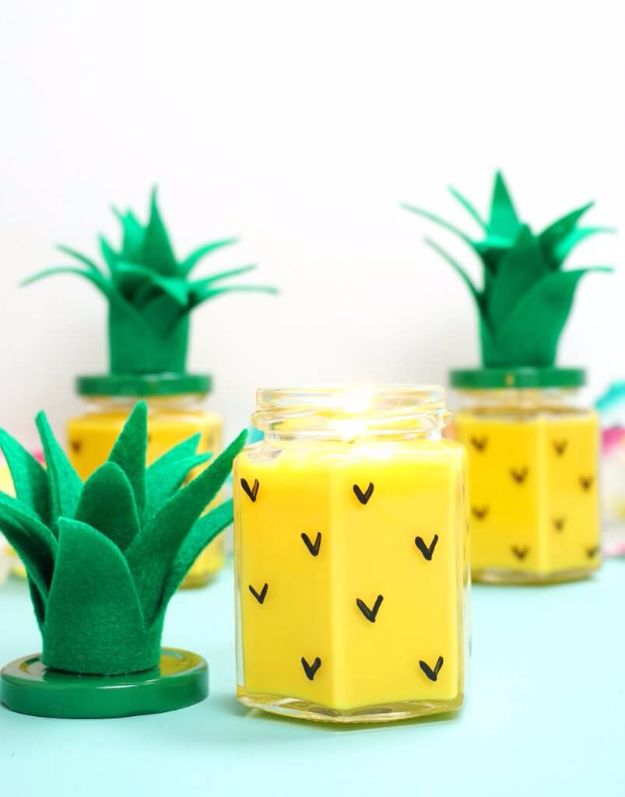 When you need Valentines, ideas for her, this cute DIY pineapple candle is a super choice. Unique and sure not to be a gift that is duplicated, just knowing you made this for her will say it all. Cheap to make but not inexpensive looking, this candle makes a cool display she is going to proudly out front and center.
4. Heart-Shaped Pot Holders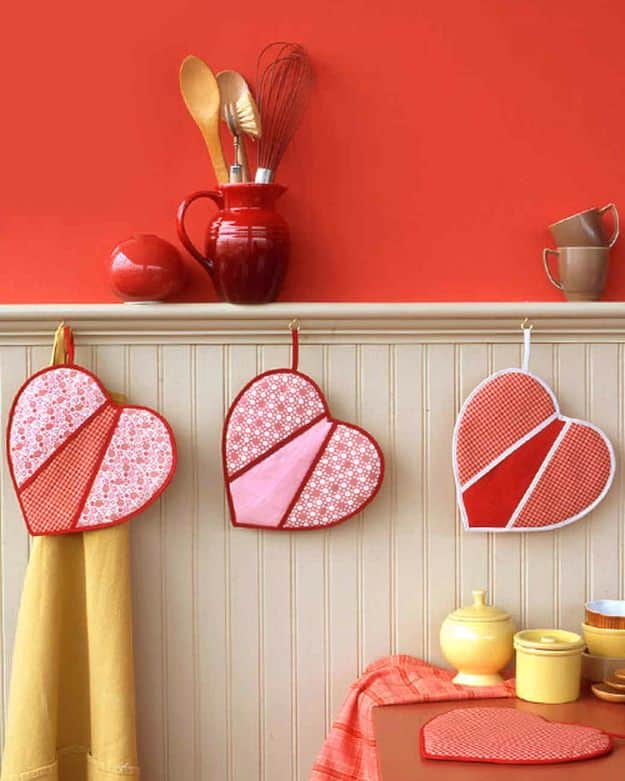 Martha sure knows how to decorate for a holiday, and these cute hear potholders are perfect decor when it comes to DIY Valentine's Day ideas. Learn how to make a few in coordinating fabrics for your kitchen or sew up a few to give as inexpensive gifts for your Valentine.
5. Secret Pocket Pillow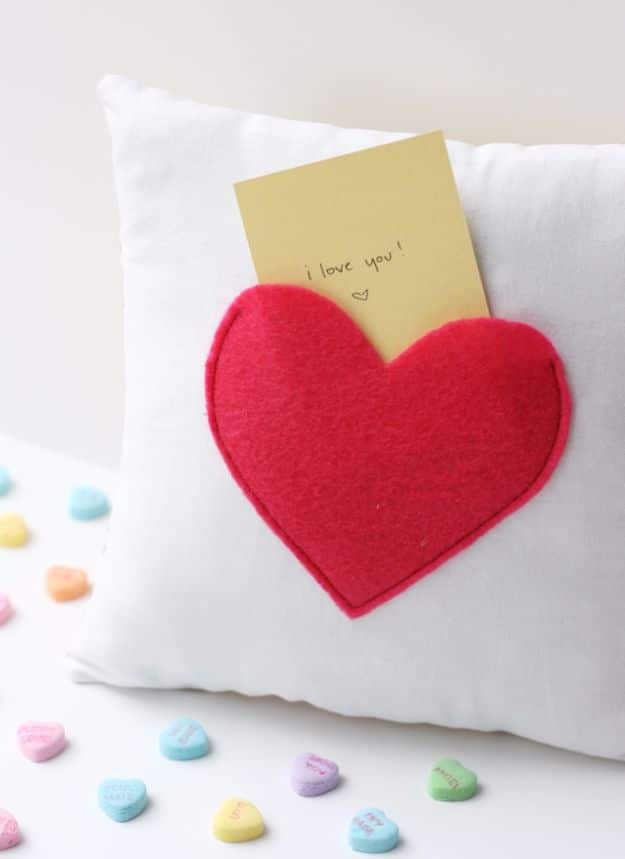 6. DIY Leather Heart Key Ring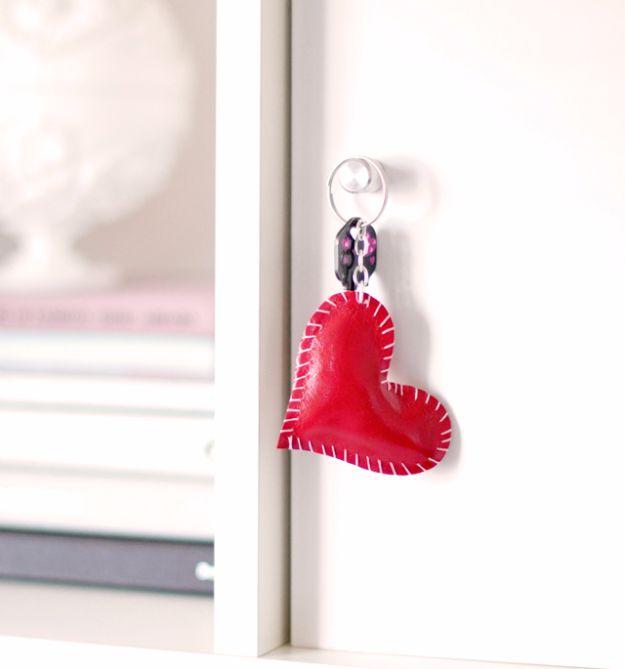 7. Mini Bubblegum Machine Valentines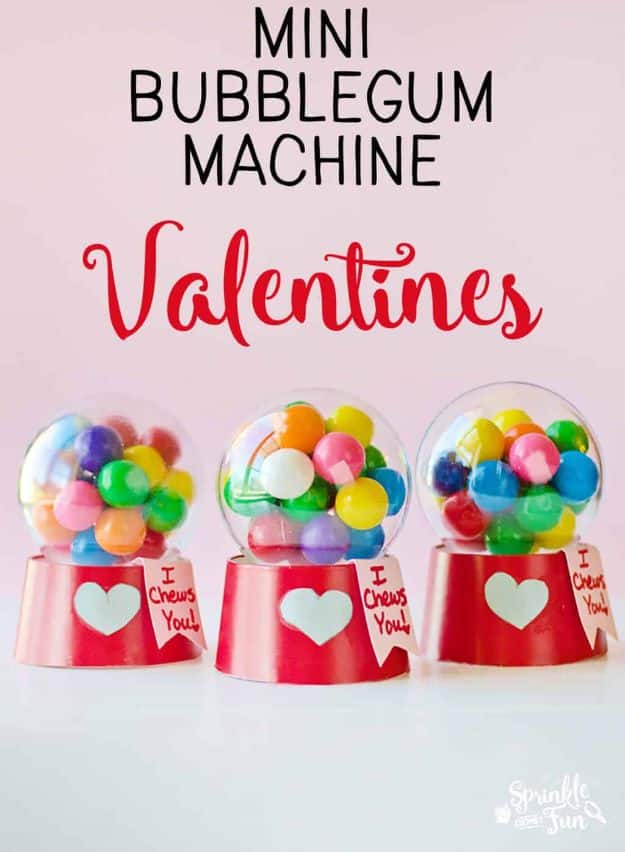 8. DIY Leather Conversation Hearts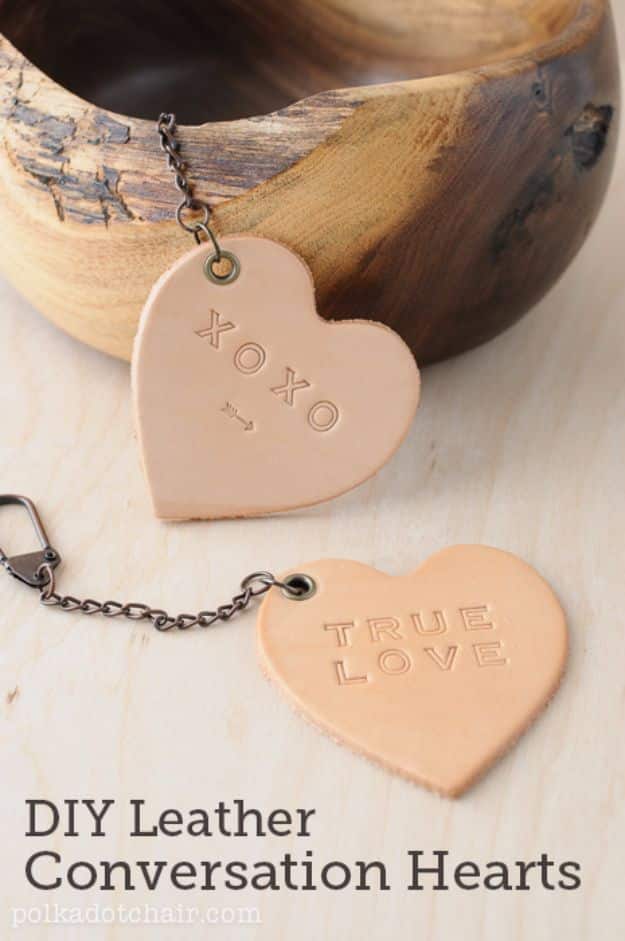 9. Love Doodled Shoes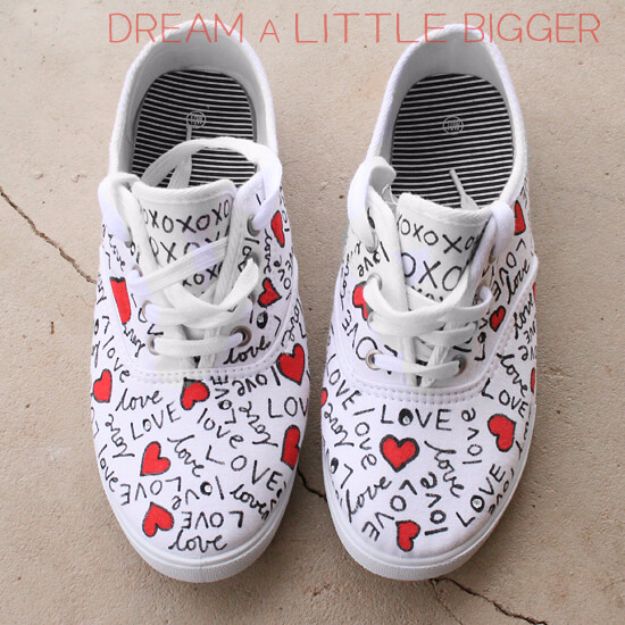 10. Bucket Full Of Sunshine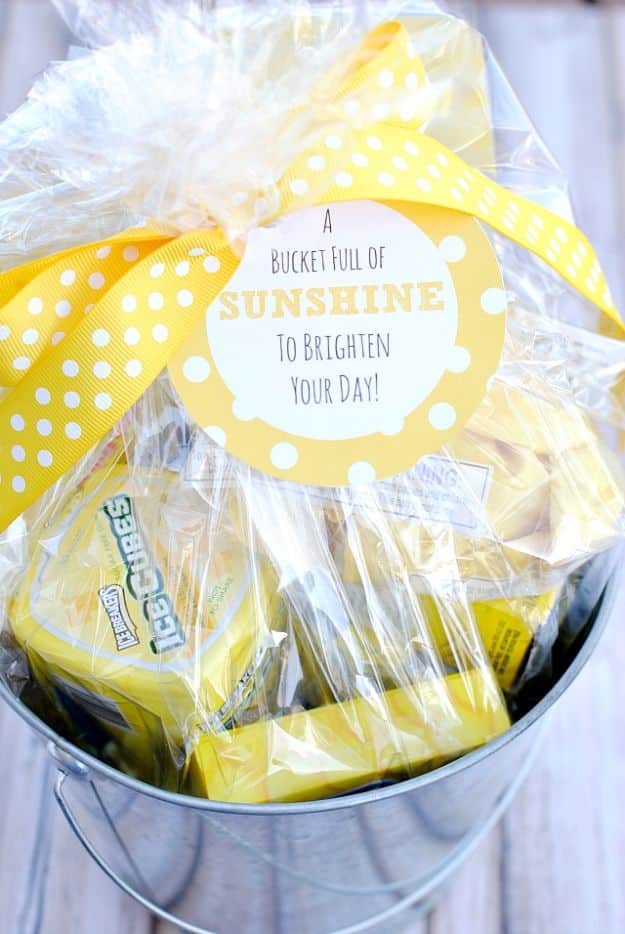 11. Mosaic Heart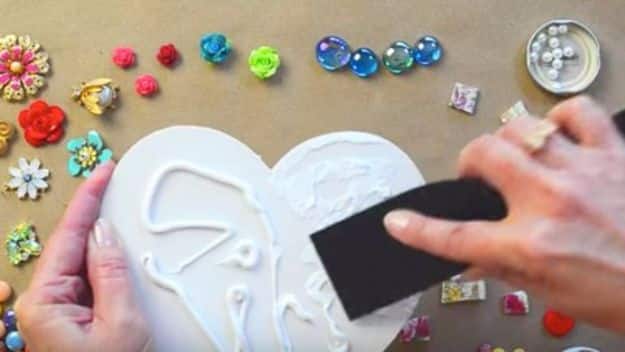 12. Bonbon-Filled Hearts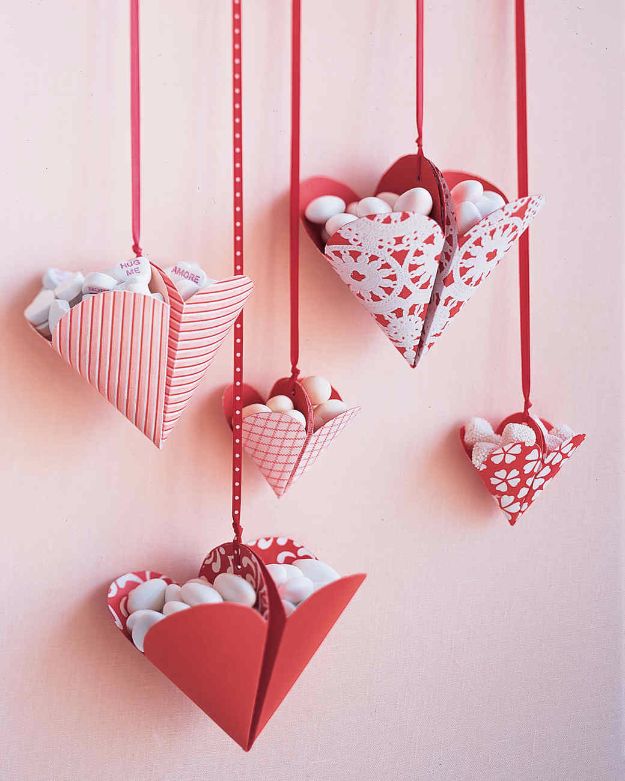 13. DIY No Sew Flannel Blanket Scarf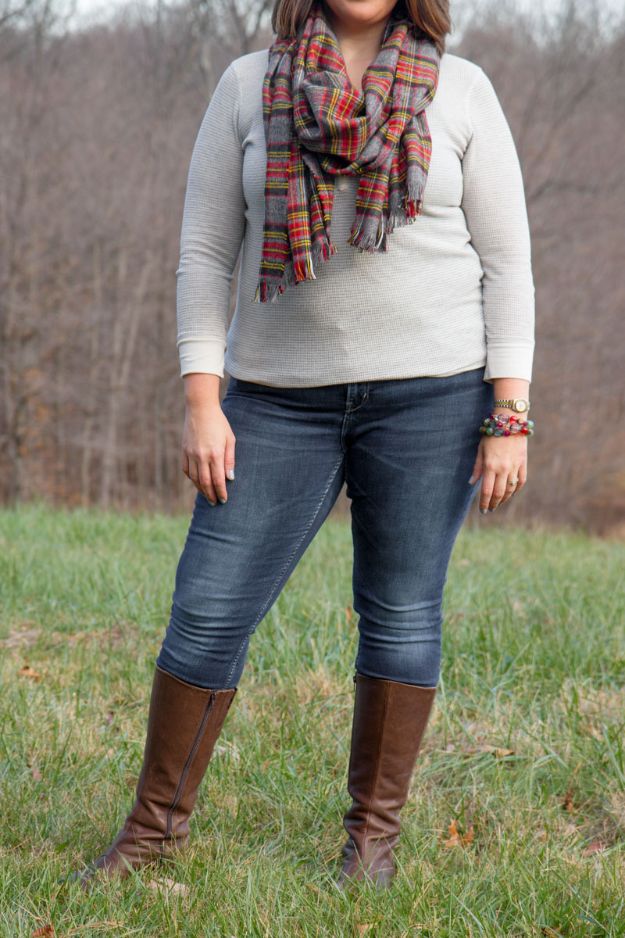 14. Mini Pallet Valentine's Day Art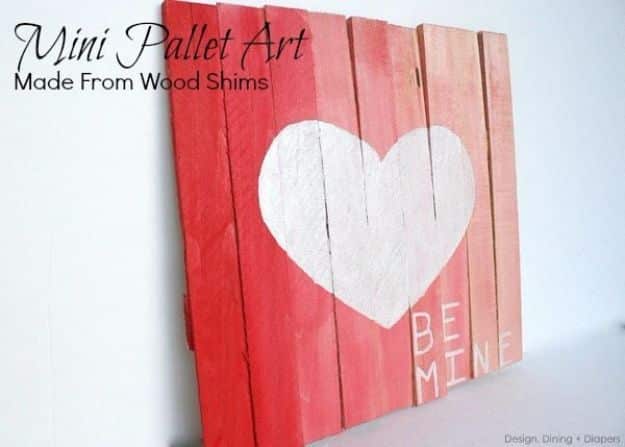 15. Ruffle Heart T-shirt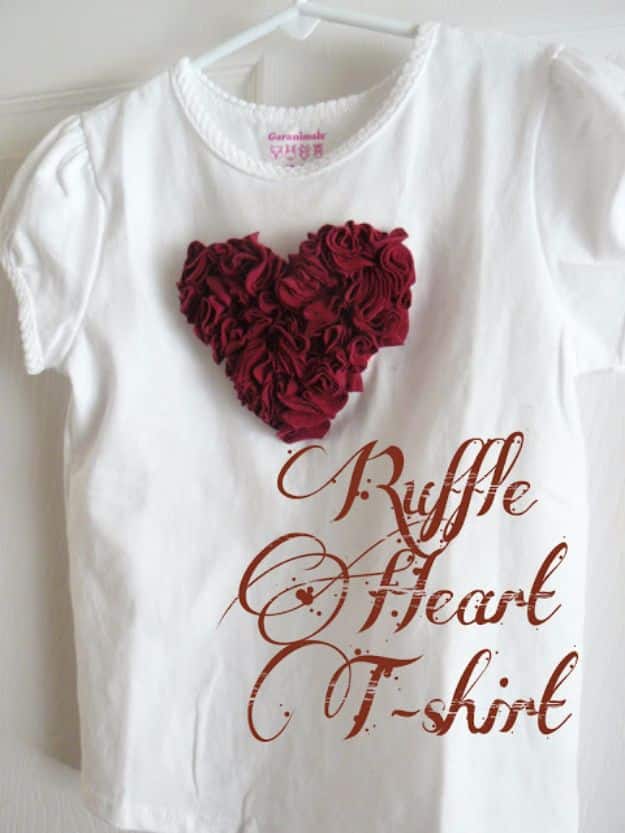 16. XOXO Pillows

17. DIY Marbled Clay Dishes

18. DIY Heart Mason Jar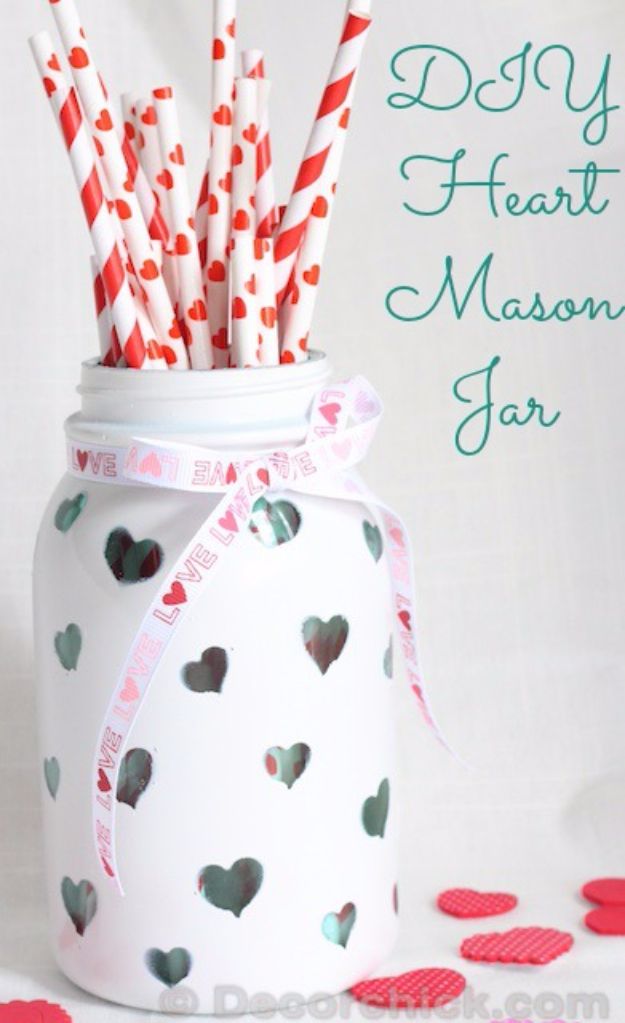 19. Made With Love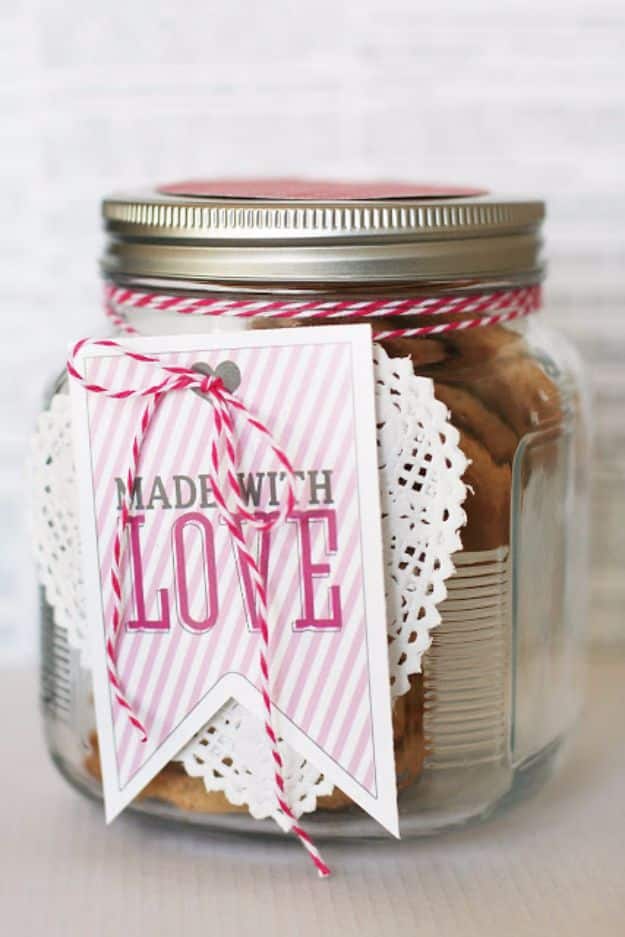 20. Spa Day In A Box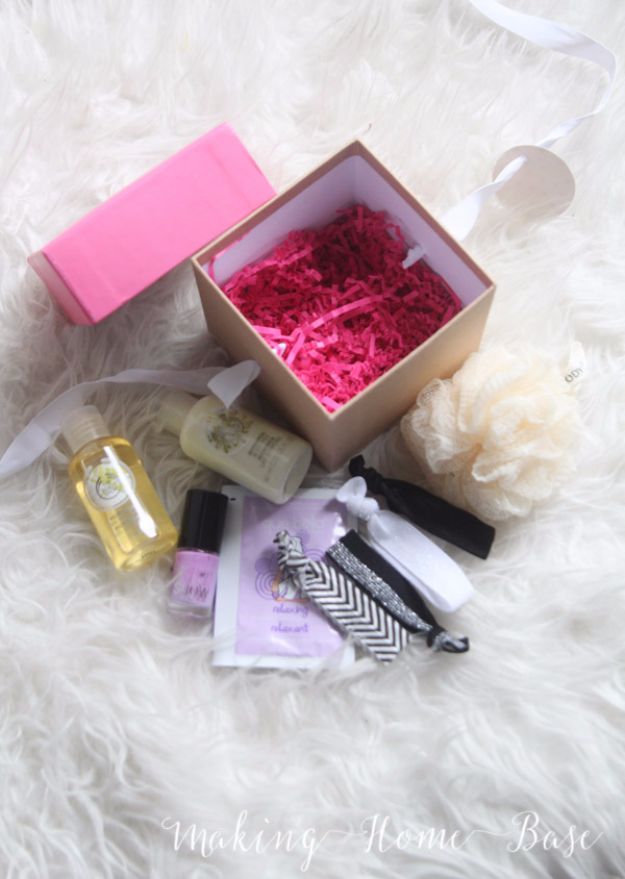 21. DIY Glittery Block Puzzle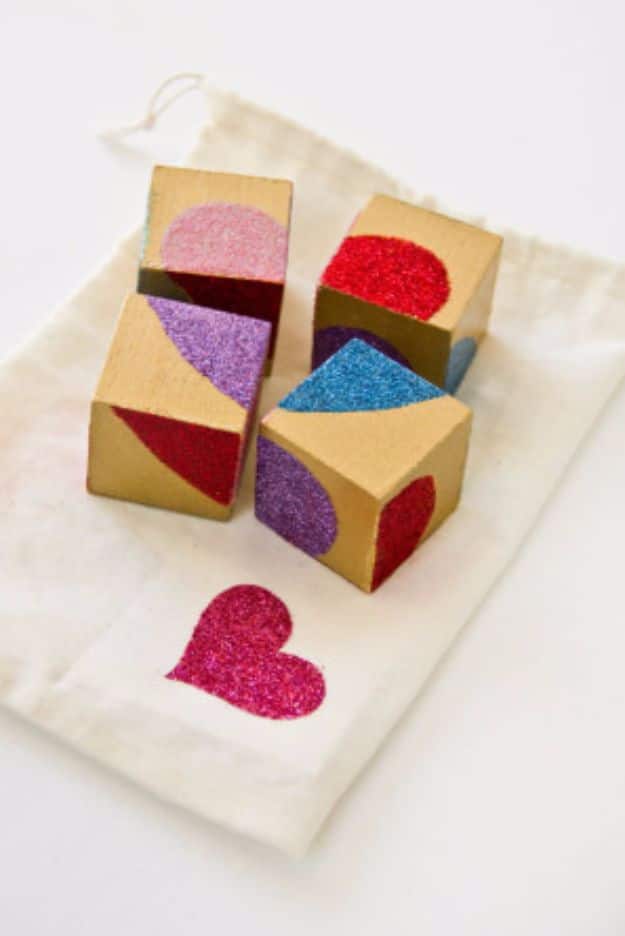 22. Floating Heart Wall Art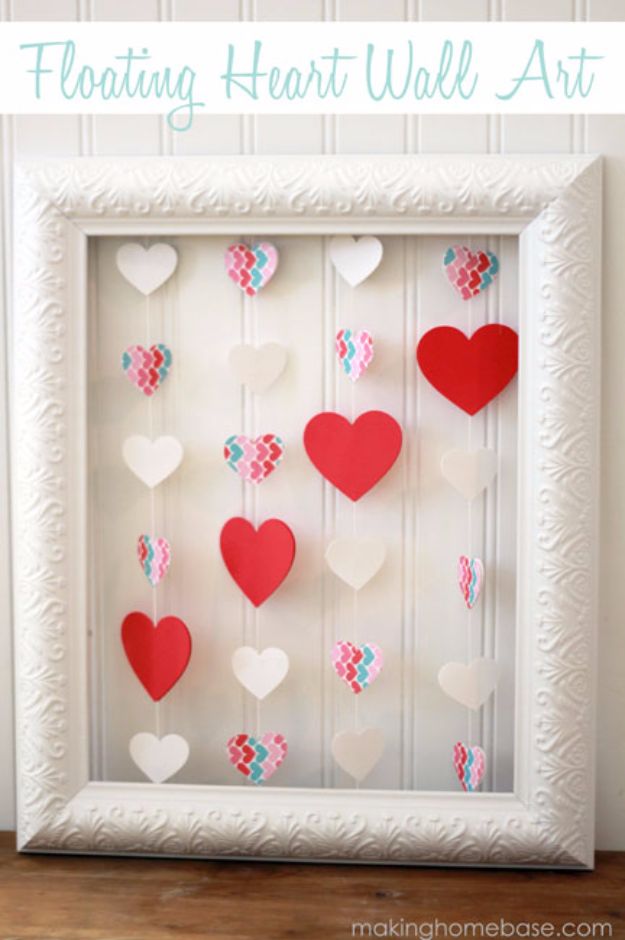 23. I would Be So Your Valentine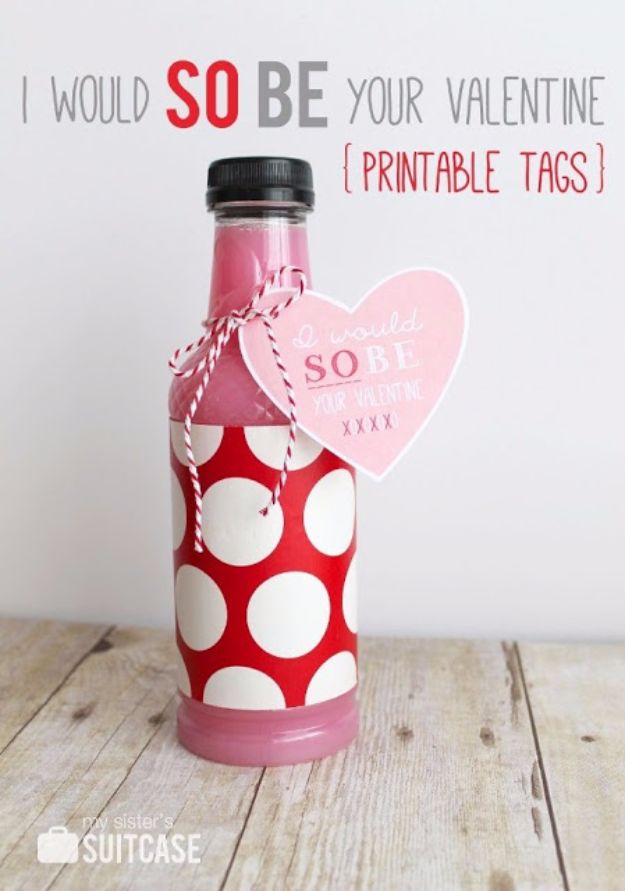 24. No Sew Heart Pillow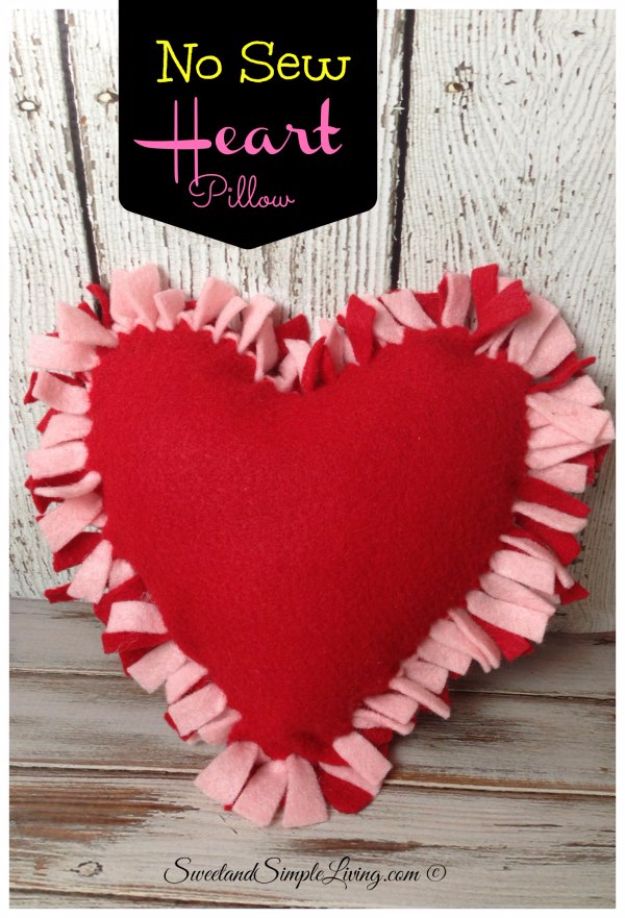 25. Valentine Confetti Bath Bombs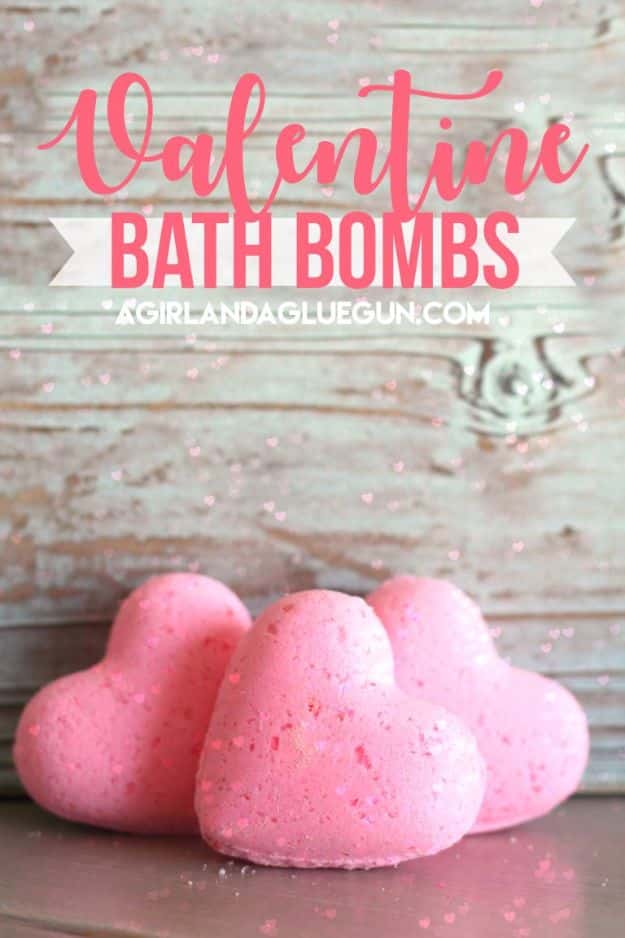 26. LOVE Garden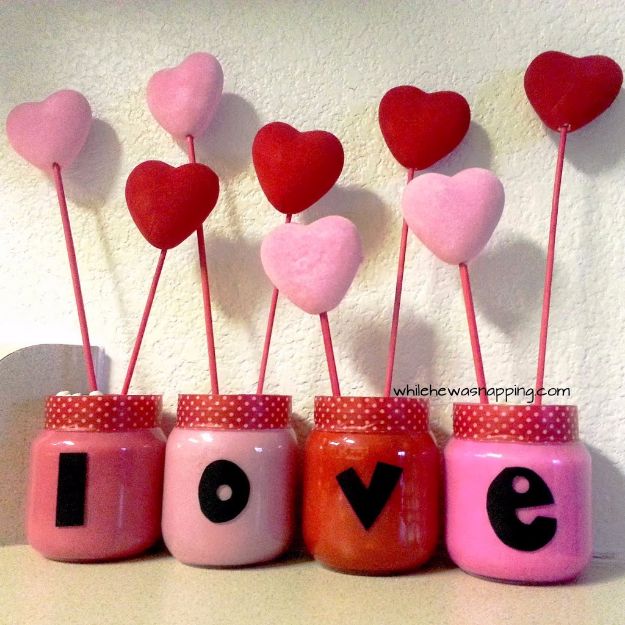 27. Valentine Sprinkle Jewelry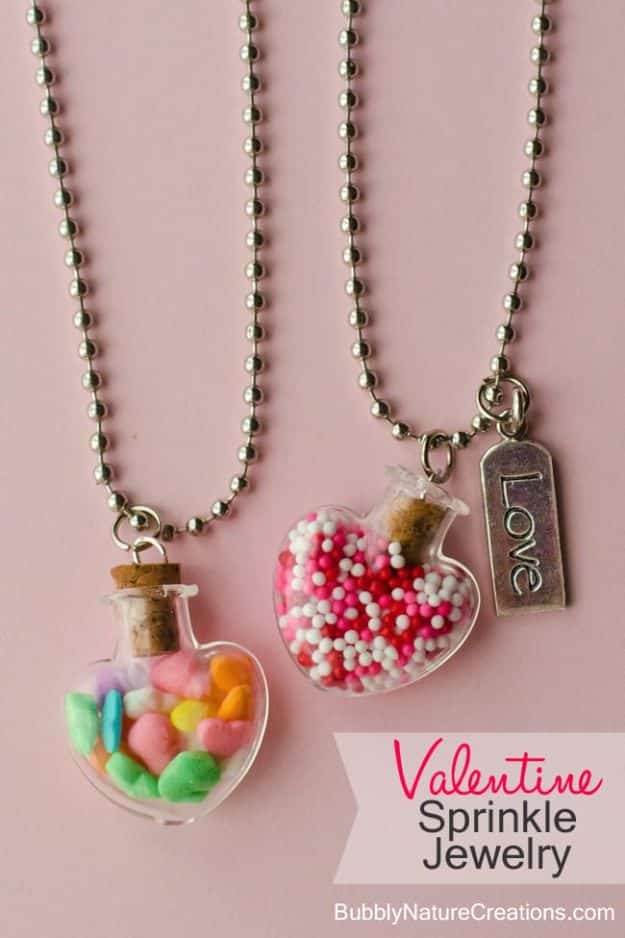 28. Easy Candy Bar Bouquet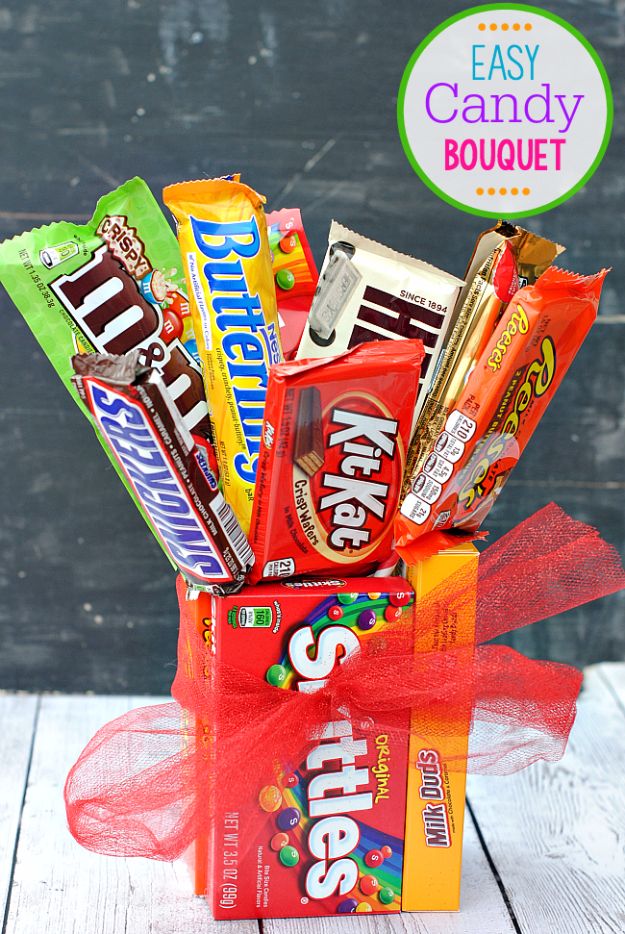 29. DIY Heart Magnets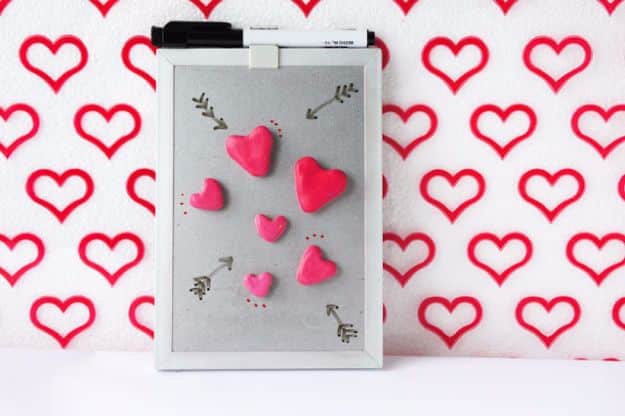 30. Heart And Hand Warmers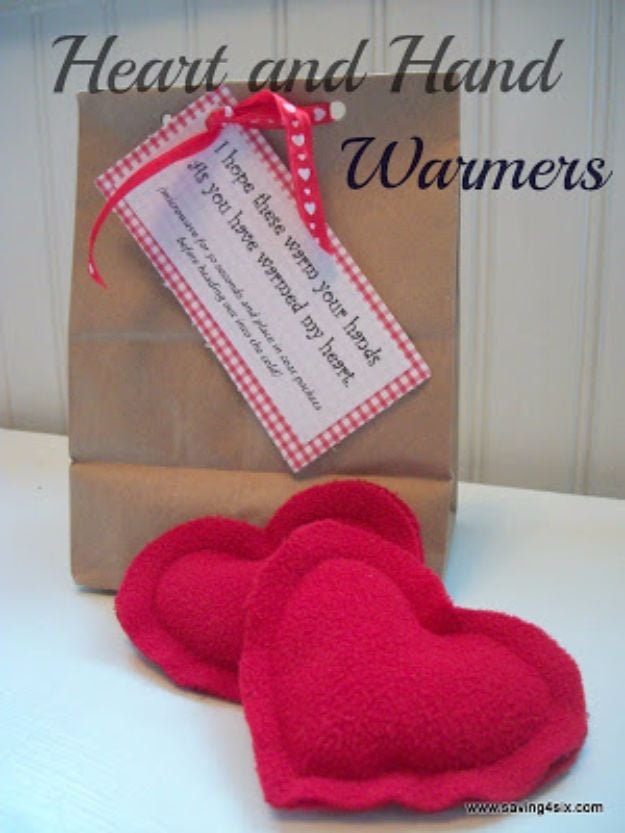 31. Glitter Heart Pillow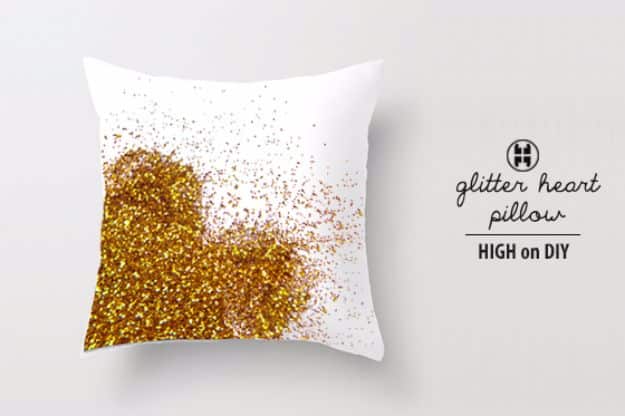 32. Remember I Love You

33. Heart Shaped Love Poem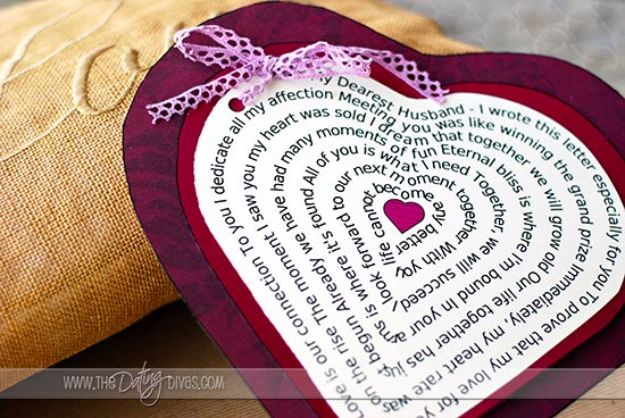 34. Valentine's Day Dominoes