Ever heard of Valentine's Day gnomes? I just learned how to make a Valentine's Day gnome, and I am going to have an entire family of these adorable gnomes come Valentine's Day. These gnomes are so much fun to make, easy to do and they all turn out differently but super cute. I got started by gathering my materials together:
Materials Needed:
One 17-inch Cardboard Cone (from Michael's Craft Store)
One Pink Sweater Sleeve
One Red Sweater Scrap (for the gnome's hat)
One Pom-Pom (for the top of the hat)
Felt of your choice for the face
Black and Red Embroidery Floss
A Cosmetic Brush
A Cotton Swab
Fusible Interfacing
One Jellyroll Strip Valentine-themed fabric
Red Felt Square
One 4×6-inch index card
A stick for spreading glue
Some Pink String (from Dollar Tree or Michael's Craft Store)
Valentine Decoration to trim hat
3/4 yard white lace or trim
One small pink bow
Pink Yarn (Yarn Bee Yarn in Showstopper Pink from Hobby Lobby is good)
Sewing machine
Thread to match fabrics
Iron
Hot Glue Gun
Tacky Glue
Scissors
Needle
But honestly, you can make your own choices of colors and supplies
You start by slipping your 17-inch cone into the sleeve of your old pink sweater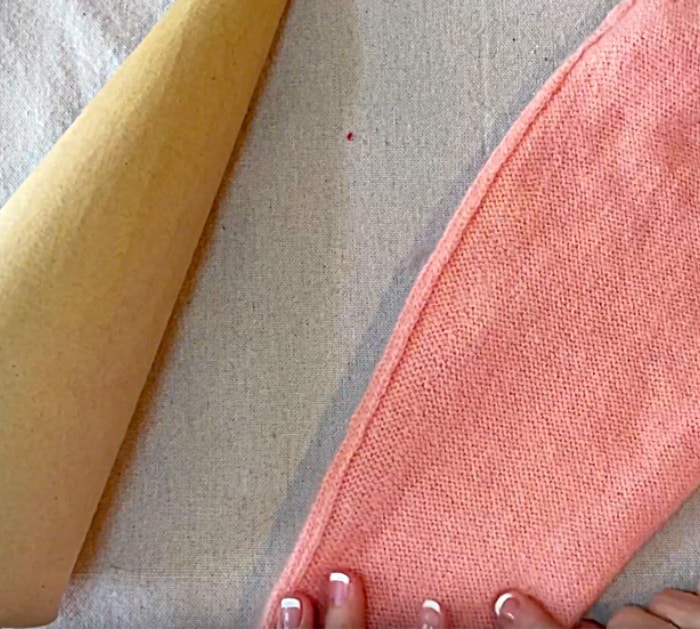 Then you secure the sweater casing by sewing or gluing, then cut out a red felt heart and glue it to the front of your gnome body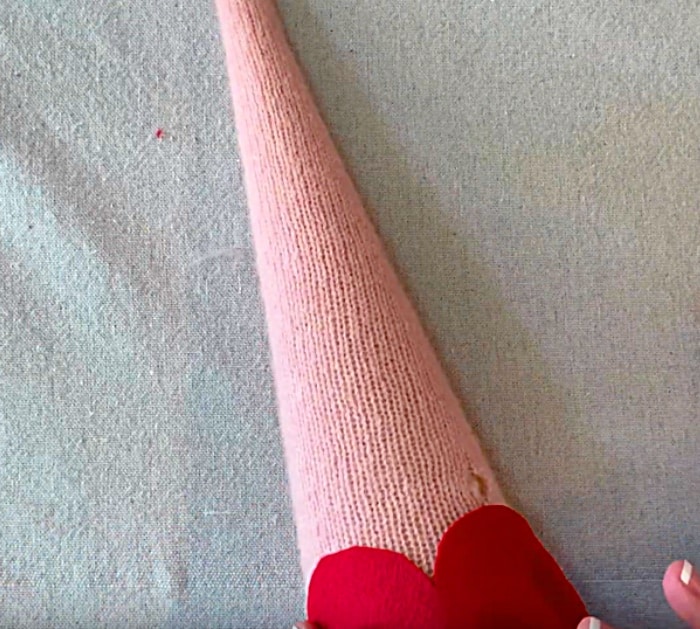 Then you cut out a little round piece of felt for the gnome's face and draw features, then go over the drawn features with red and black embroidery floss

Then you attach the face to your gnome's cone body with glue and glue on your ruffle and add the gnome's yarn hair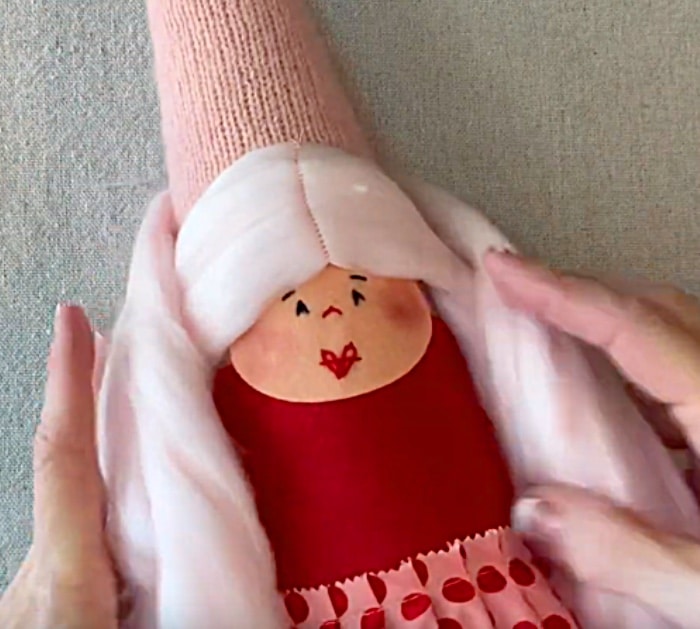 You braid the gnome's yarn hair and add the hat you made out of your scrap red sweater then wrap a pink string around the had about 3 times, tying a bow at the end and adding a sticker to keep everything together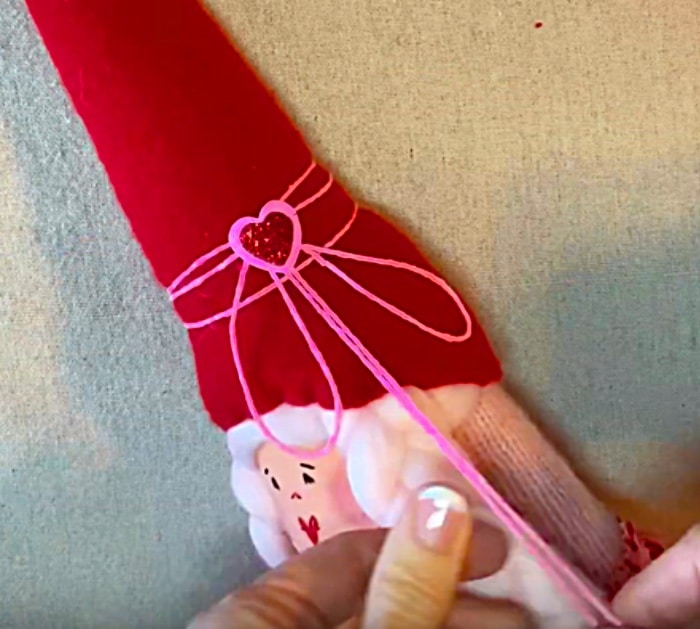 These gnomes are so stinking cute and great fun for the kids! My children and I get very bored over the holidays and things can easily go haywire at a moment's notice, so to keep everyone on track, I keep boxes of projects that I can pull out and put in the middle of the table and seat them quietly all round to focus their attention on their own creative spirit. I keep a few boxes of different fabrics for projects on hand and one of my favorites is the DIY Valentine's Day Gnome. This is such a cute, fun project, everyone from old to young love it.
DIY Valentine's Day Gnome Couple