Oh, it's that time of year again, my favorite time, Christmastime. That also means it is time to break out the ugly Christmas sweaters! If you are a fan of this fun fashion phenomenon, then you will be as thrilled as I am to see this list of 34 of the ugliest Christmas sweaters you can possibly make. Whether you are looking for ideas for adults, kids or even the dog, we have you covered. Literally covered in ornaments, red and green Christmas decor, lights, mittens, reindeer and snowmen. Ho Ho Ho. The Grinch Christmas sweater is my top pick, though. Whether you need a funny idea to wear to work, a winning idea for the ugly Christmas sweater contest you've gone and entered or something awesome to wear to that party you've been invited to, we have the best homemade ugly Christmas sweater ideas here.
34 Ugly Christmas Sweater Ideas
1. DIY Christmas Lights Sweater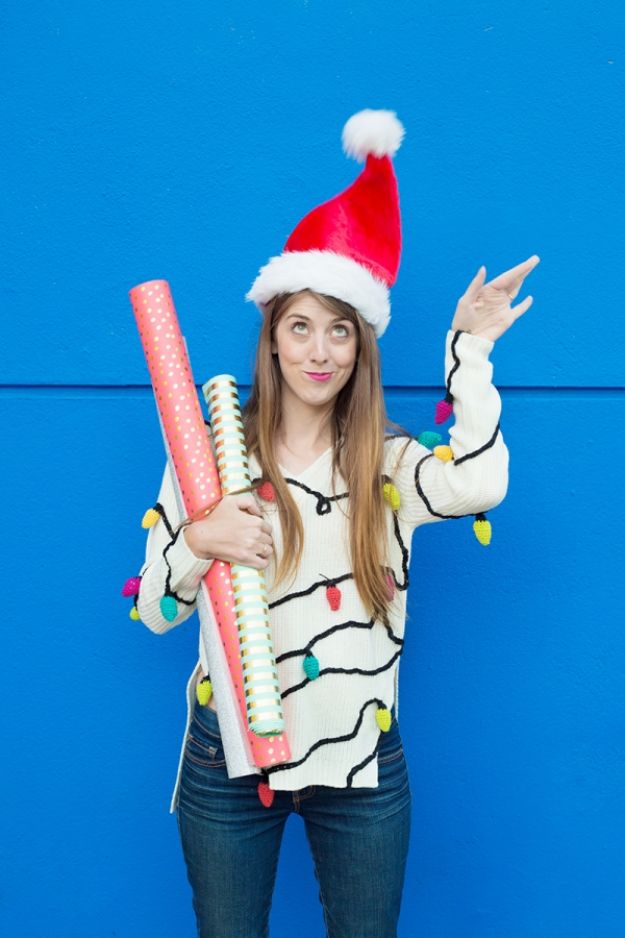 Looking for a festive but ugly sweater to wear to a Christmas party? Try this one decked out with light bulbs. Complete with a step by step tutorial, what you see is what you get. Wearing a holiday sweater idea you made is so much more fun than buying one for Xmas, don't you think?
2. Kitten Mittens Ugly Sweater DIY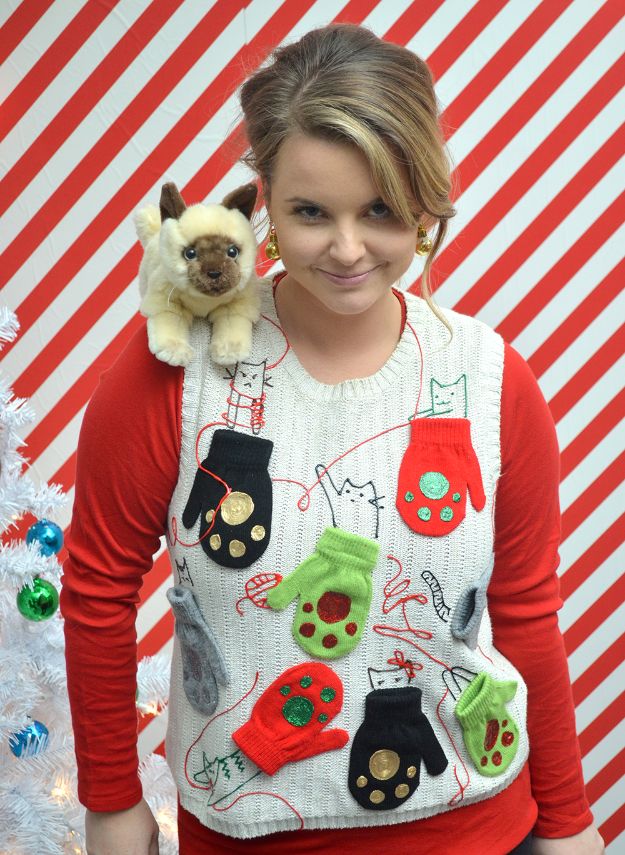 Now that's an ugly sweater. Cat lady with mittens, and paw prints, too. Add extra effect with the stuffed cat on the shoulder. This ugly holiday sweater might win a prize at a contest, if they are having one at your event.
3. Fleece Vest Ugly Christmas Sweater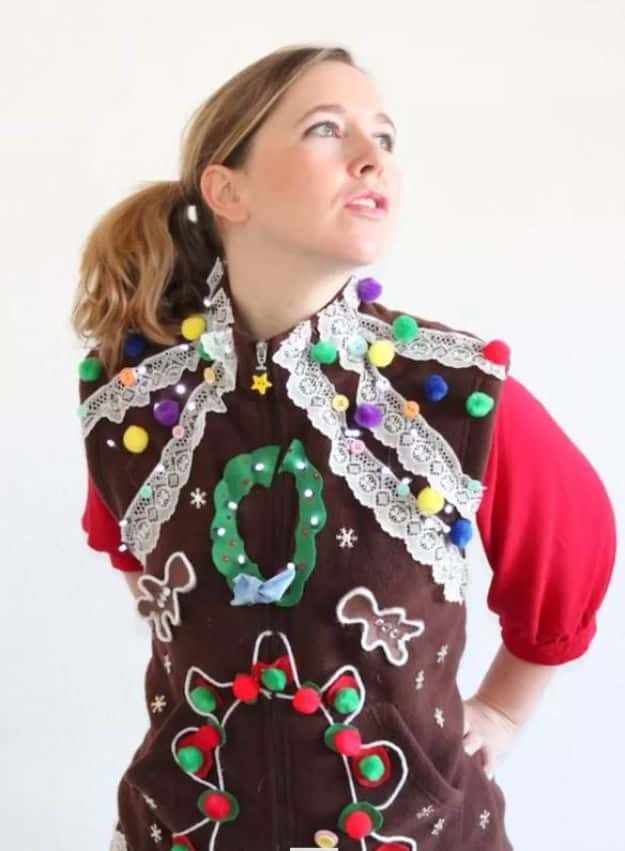 This hideous sweater had me laughing so much I had to send it to my Mom because we made gingerbread houses for years. Decorate your Christmas outfit with lace and pom poms using a brown fleece or cut sweatshirt. Pretty, right? Could be a cute couples sweater idea, too, if the houses corrdinated.
4. Alternative Ugly Christmas Sweater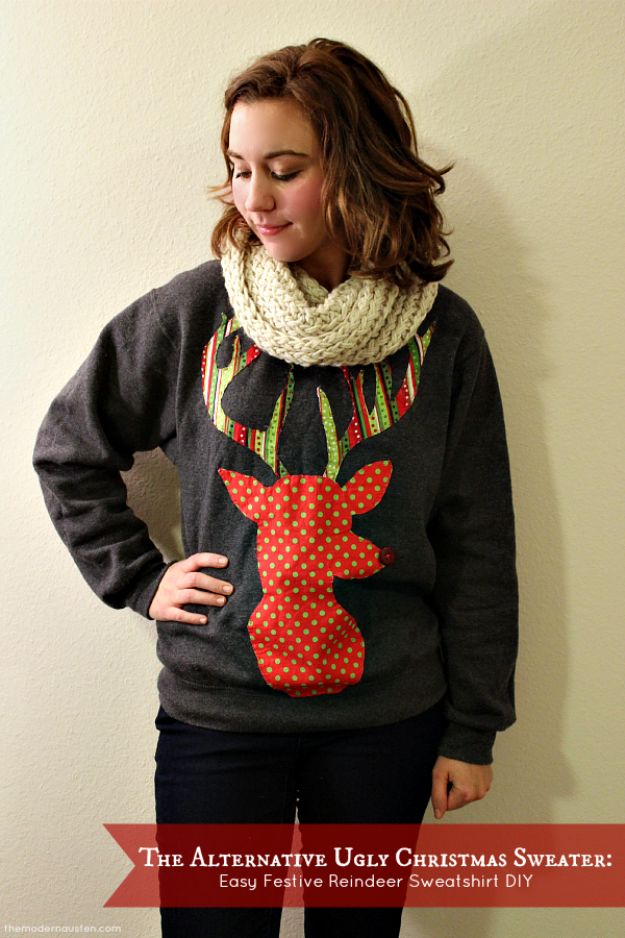 5. Perfect Ugly Christmas Sweater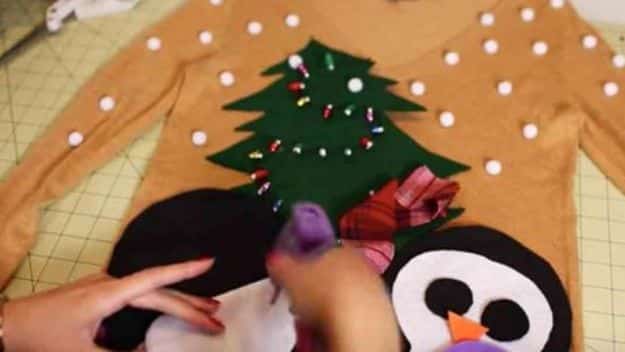 6. DIY Frosty Ugly Christmas Sweater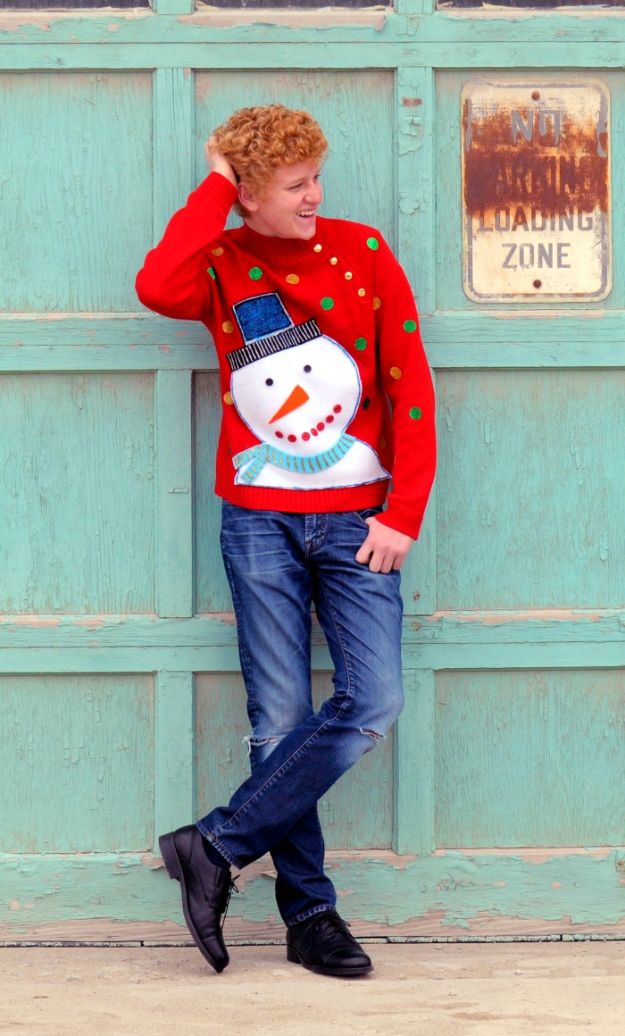 7. Interchangeable Ugly Christmas Sweater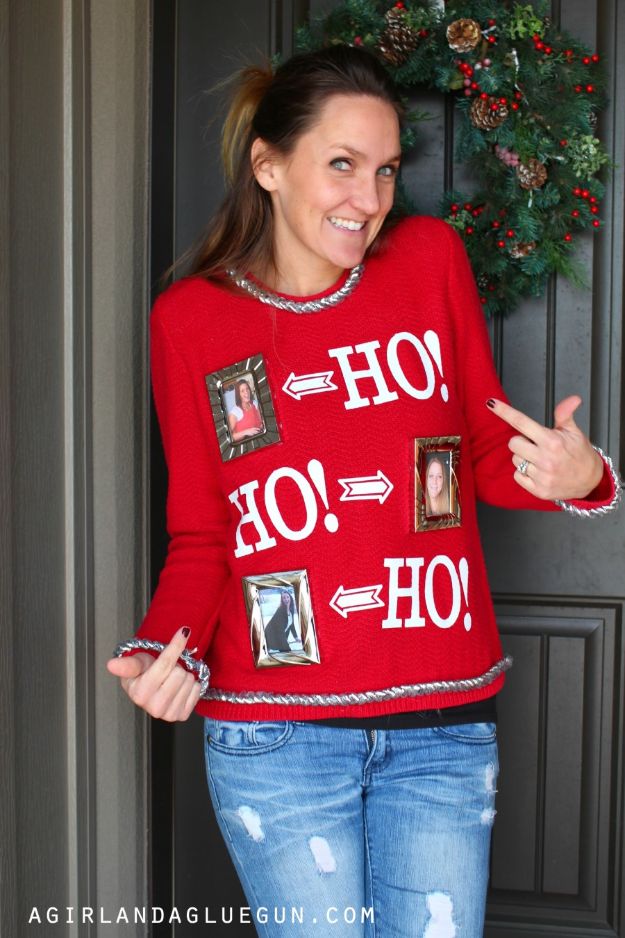 8. DIY the Sold Out Drake Christmas Sweatshirt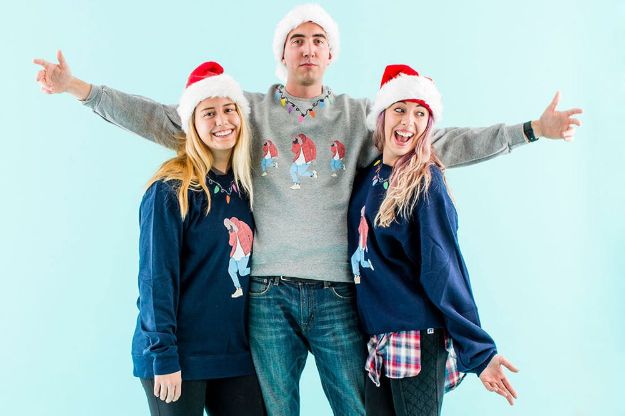 9. Rudolph Ugly Christmas Sweater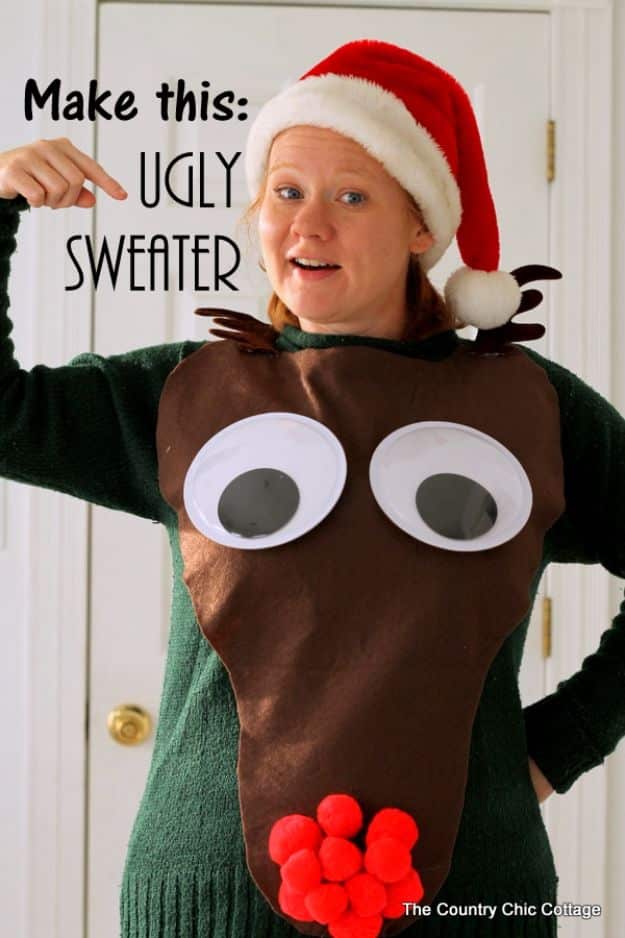 10. Easy DIY Grinch Sweater