Here is a fun project that is impressive to see, even if you don't need to make one for yourself just yet. Over a thousand pencils went into the making of this colorful and awesome DIY desk. It is called the "thousands of pencils floating down a river table" and when I watched to see how they made it, I was mesmerized. Not sure how on earth this idea was born, but the creative effect is really nice with a river of pencils in the center of the desk, Certainly something I would love to have in my workspace. The table is and epoxy resin table in the family of epoxy river tables you may have seen on Instagram or Pinterest but it has a real twist here there are thousands of colored pencils instead of your regular alcohol colored run of the mill dirty pour epoxy we have seen in many places. The furniture maker started with two pieces of wood.
Step 1:
Pour pencils and epoxy into the center of your two pieces of wood.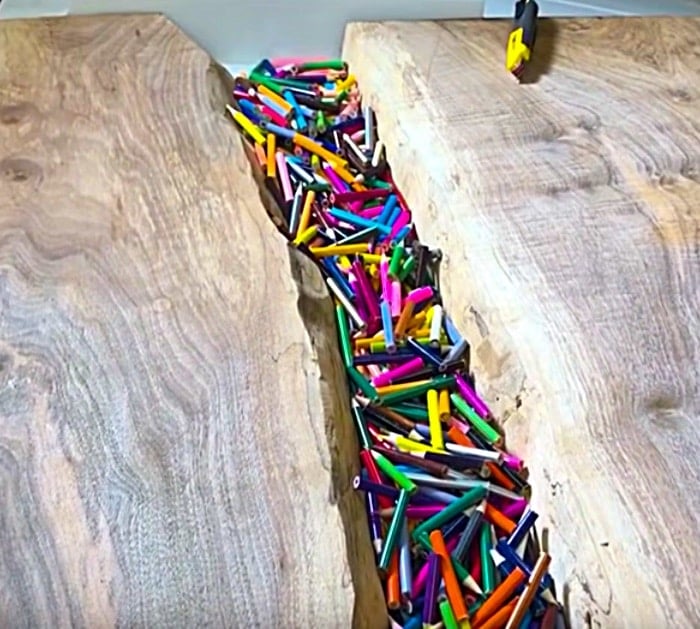 Step 2:
Build side molds to retain pencils and epoxy fill and let dry.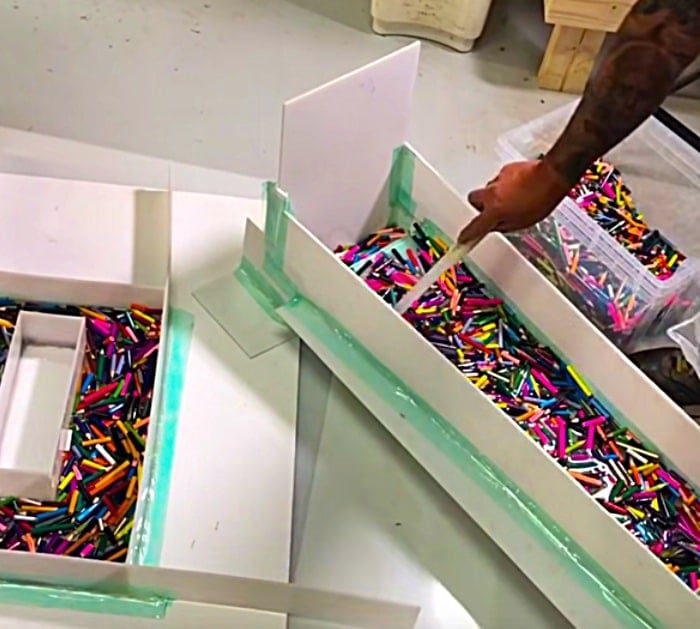 Step 3:
Then remove your side pieces from mold and set them inside the grooves you have made on the sides then add more expoxy to secure them.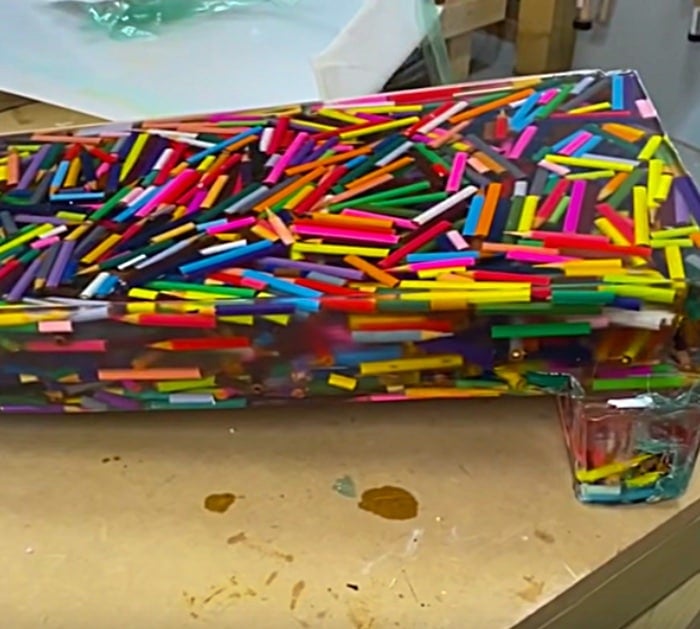 Step 4:
Attach to the table part.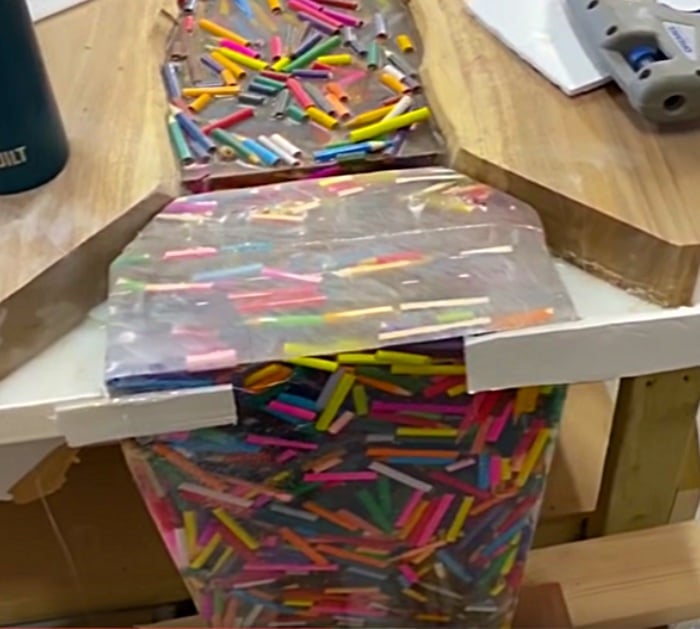 Step 5:
Then lightly coat the entire table with epoxy to bring out the luster.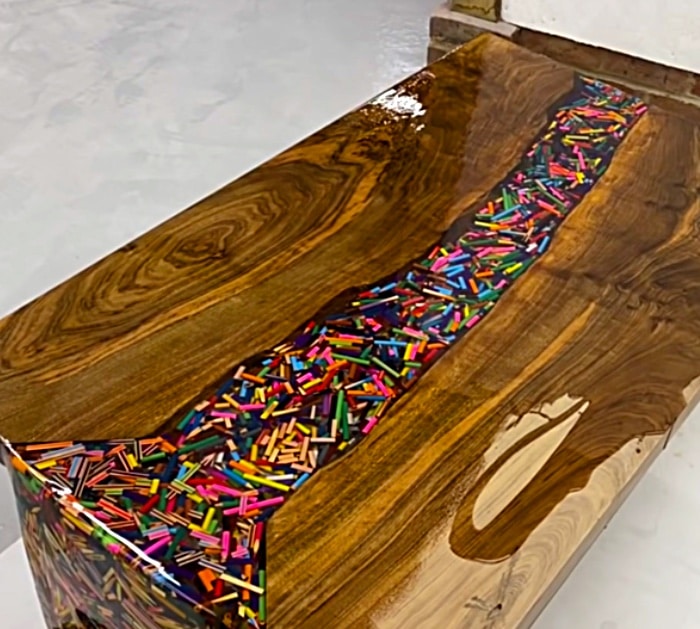 When you finish with this table I guarantee you will probably be the only one in the entire United States Of America to have one. Be sure and watch the whole video this brilliant furniture maker in England made this table and designed the whole thing as he went. There was a little trial and error but he started with a dream and worked diligently until he saw that dream come to fruition before his very eyes and looking at his finished product I can say that the DIY Thousands Of Pencils Floating Down A River Table is truly a work of genius.
DIY Table With Colored Pencils