Need more storage space for all your DIY tools and crafting supplies? Perhaps you are just flat out of room in your house to add pretty much anything else and just need a place to store all that extra stuff. Maybe a garden shed is in order? Whatever your storage needs, we have the DIY space saving solution for you. Get organized and add space with these cool DIY storage sheds with free plans and step by step tutorials. Make something awesome this weekend, we have 31 cool projects to choose from.
DIY Storage Sheds With Plans
1. Cute Little DIY Garden Shed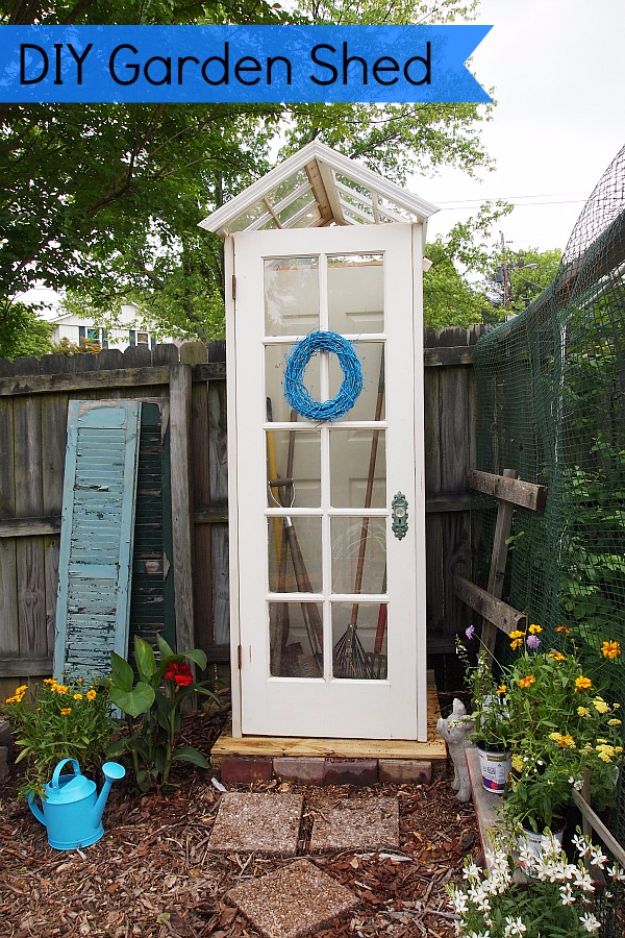 This is just so cute! What a darling, little shed! Love the pretty hardware. I have had a door like that in the garage for 10 years now. Glad I'm not the only one who hangs on to things! I hit the clearance section at Lowe's this week too, wasn't it great?! And all the bulbs at Home Depot are half off too. It's just the perfect, little place to store your garden things. Can't wait to replicate this idea!
2. Build a DIY Chicken Coop – Storage Shed Combo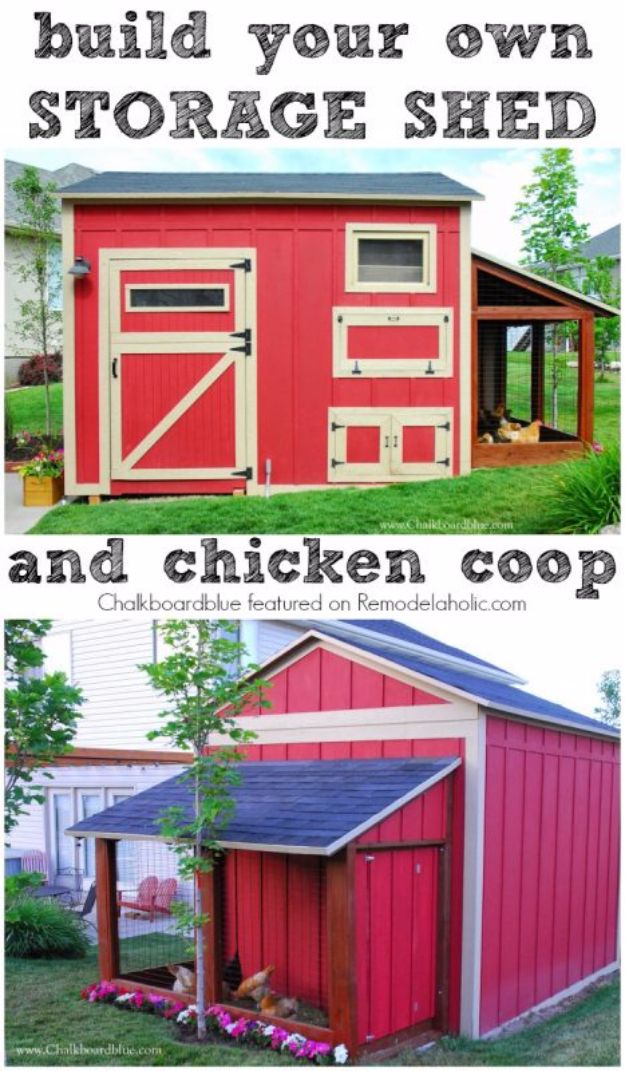 Wow! What an awesome project!! I love this design and the concept is amazing, exactly what I was looking for!
A utility shed and chicken coop combo I could build myself and the hubby too. So, here's the beginner's guide on how to build A DIY Chicken Coop – Storage Shed Combo. Not only is it a nice chicken house, but it is combined with a great storage shed, and they both look so nice in the yard.
3. DIY SHE Shed Makeover

Here's something that's been trending lately – a SHE Shed! What's that, you ask? It is basically a little outdoor retreat, like a man cave but for girls. I think they are so adorable and just simply stunning! I could imagine myself cozying down with a furry throw and a hot cider on a cool fall day, then take a little snooze. What a masterpiece!
4. Small Cedar Fence Picket Storage Shed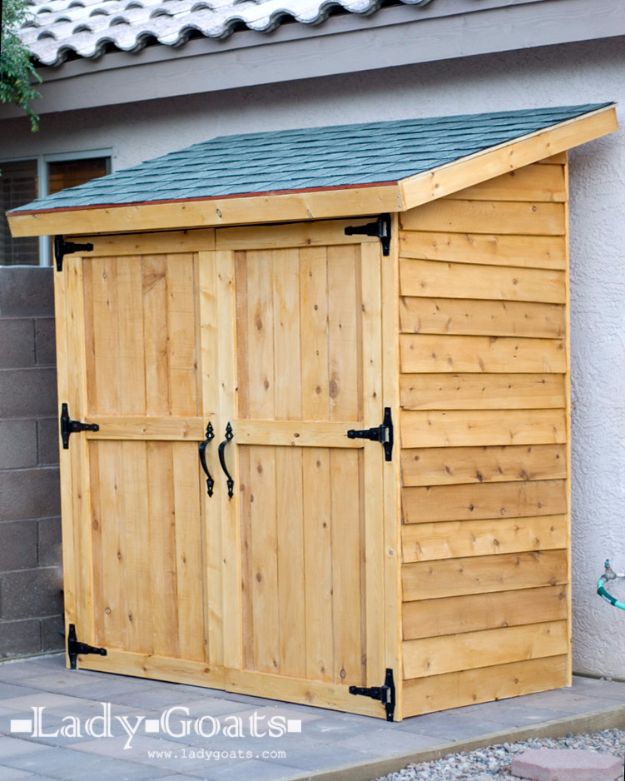 I have been looking for something like this to build and put on my back deck for a potting shed. I am always doing stuff in the yard and I always have to either go up front to the garage or way in the back to the shed for my yard tools. Since most of my flower beds and potted plants are on or around my deck this would be perfect to keep all my little yard tools in and handy.
5. Outdoor Storage Locker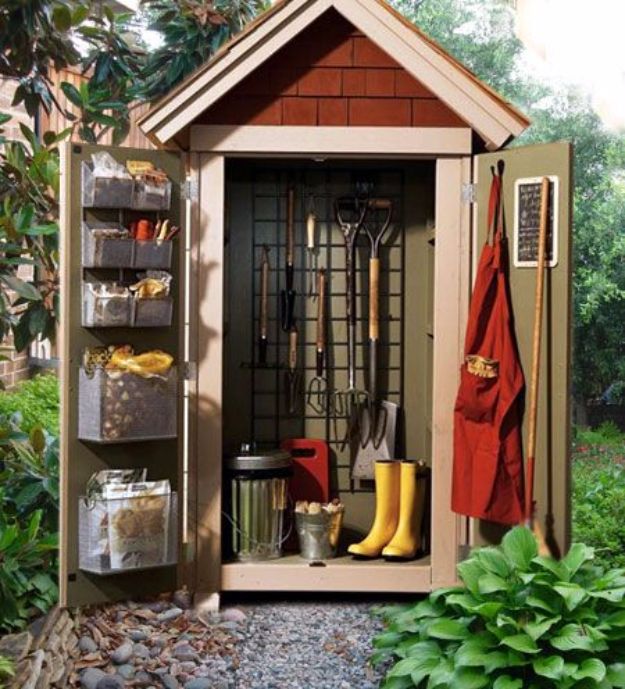 Assemble this easy-to-build storage locker to use as a lawn mower shed, garden storage shed or both! This storage locker is low and compact, yet spacious enough for lawn mower storage, plus all your long-handled tools and gardening materials. In this article, we'll show you how to build this attractive outdoor storage locker using easy construction techniques. It's a great project for beginners looking to expand their building skills.
6. Chic Shed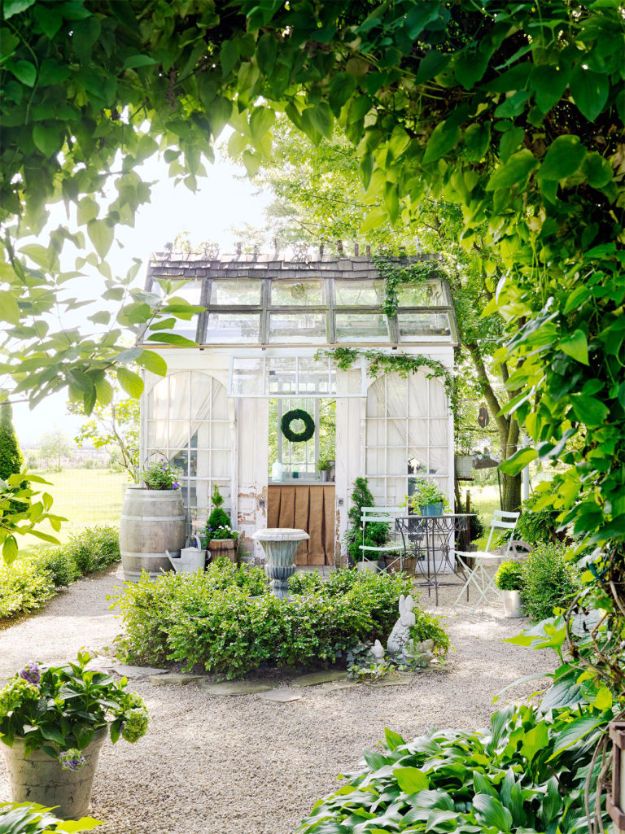 Now there's a sophisticated new crop of chic sheds—sunlight-drenched spaces nestled in equally inviting backyard gardens. Build your backyard escape with these creative she shed idea. A gardening "chic shed" is the ultimate backyard getaway for gardeners. Oozing with character and style, these DIY-savvy ladies from Country Living took things to a whole new level with this super chic shed.
7. Simple Storage Shed Plan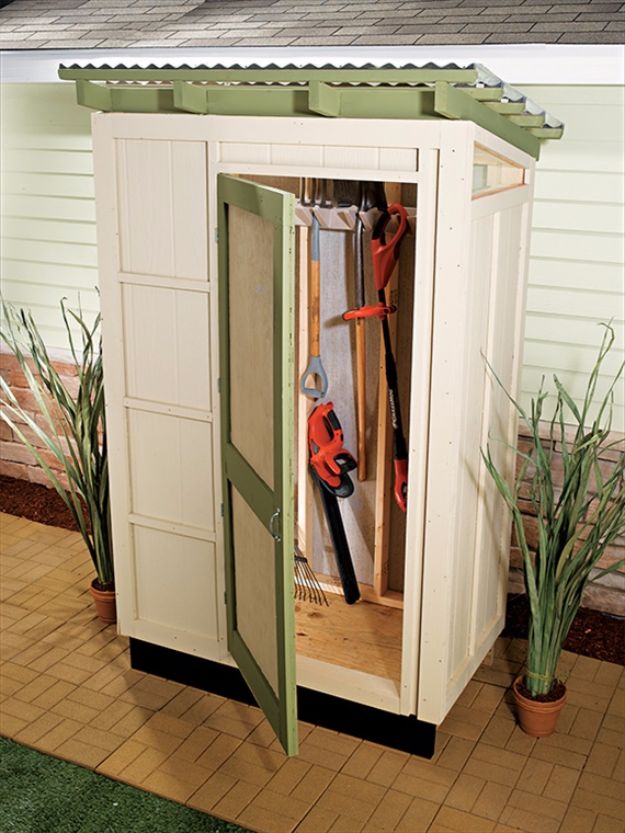 The steps in building this simple storage shed plan is really easy! All you have to is build the wall frames, raise the walls, fasten the wall frames, make the rafters, install rafter blocking, install roofing, cut wall panels, attach siding panels, cut window material to size, attach window panels, attach trim boards and hang the door. Follow along with Black and Decker to know more.
8. Potting Shed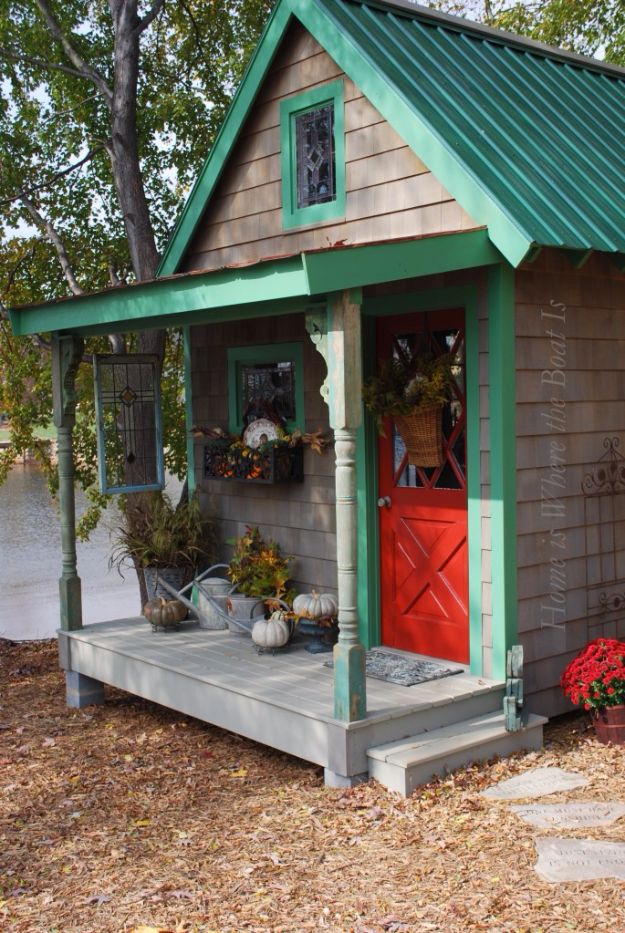 Here's an attractive addition to your farmstead or land. What's more, you get space to pursue your gardening dreams. To build a potting shed you can either choose from a self-assembly kit or create a design yourself. Here's a great tutorial from Home is Where the Boat Is.
9. Firewood Shed Plans

A firewood storage shed is a straight-forward project if you choose the right plans for your needs and budget. In addition, this woodworking project would take only a full day of work, if you use appropriate materials and master the basic carpentry skills. As compared to other complex projects, building a simple firewood storage shed required common tools, such as: a circular saw, a drill machinery, a framing square and a tape measure.
10. Gable Shed Plans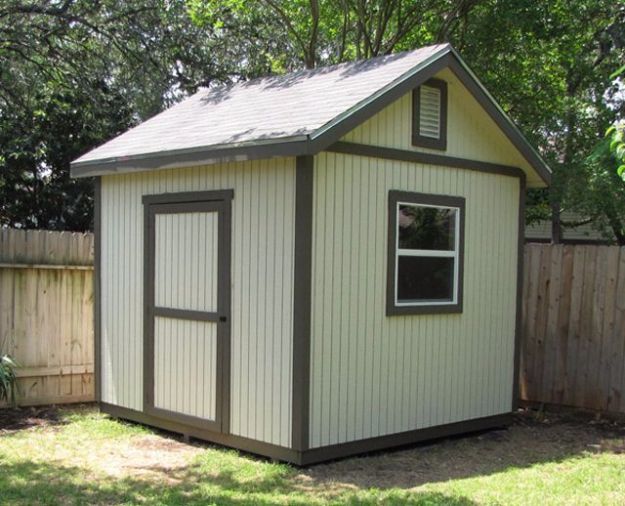 These shed plans are designed to be easy to follow. Even if you have never built a shed, these plans will guide you every step. Our illustrated, easy to follow, step-by-step details makes building your own shed possible. Follow along with this great DIY tutorial from DIY Garden Plans to learn more.
11. Reclaimed Wood Storage Shed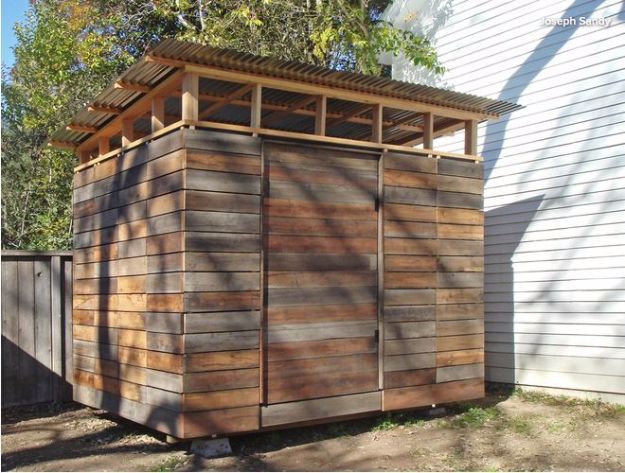 12. Little Tool Shed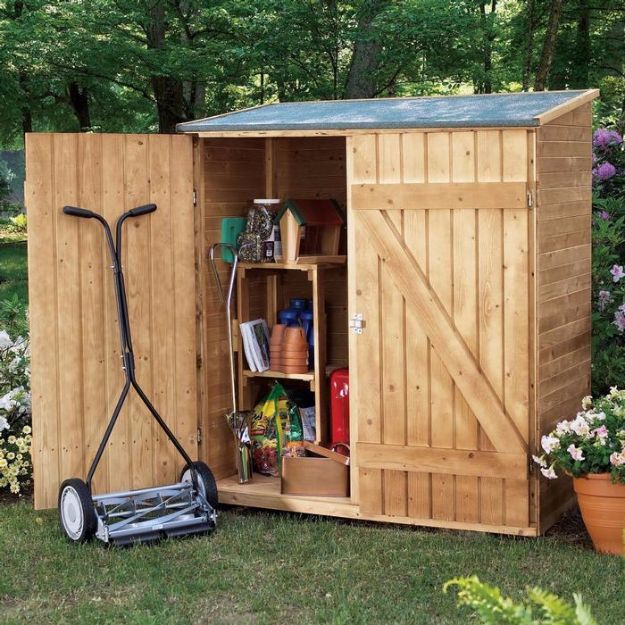 13. DIY Multifunctional Potting Shed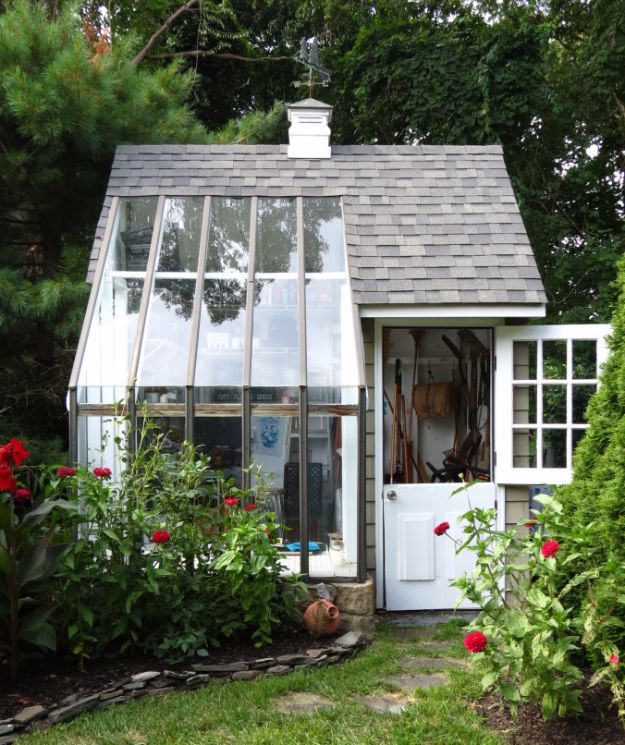 14. Small Outdoor Shed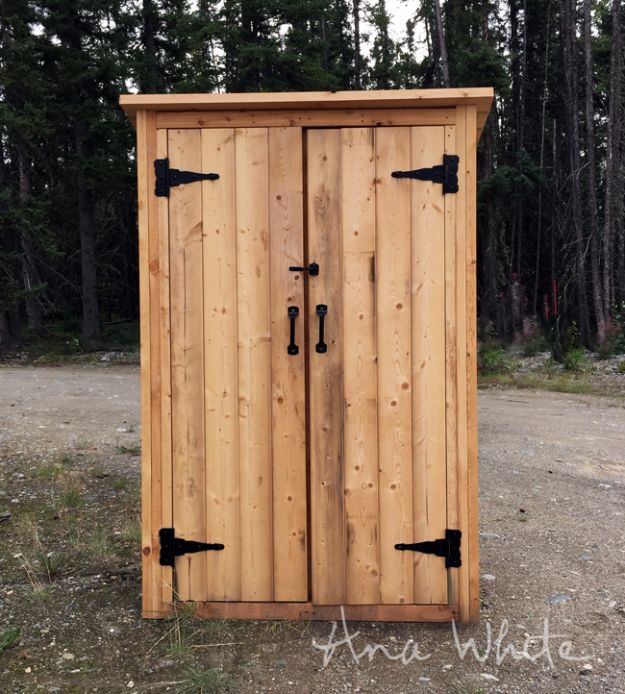 15. $0 Garden Shed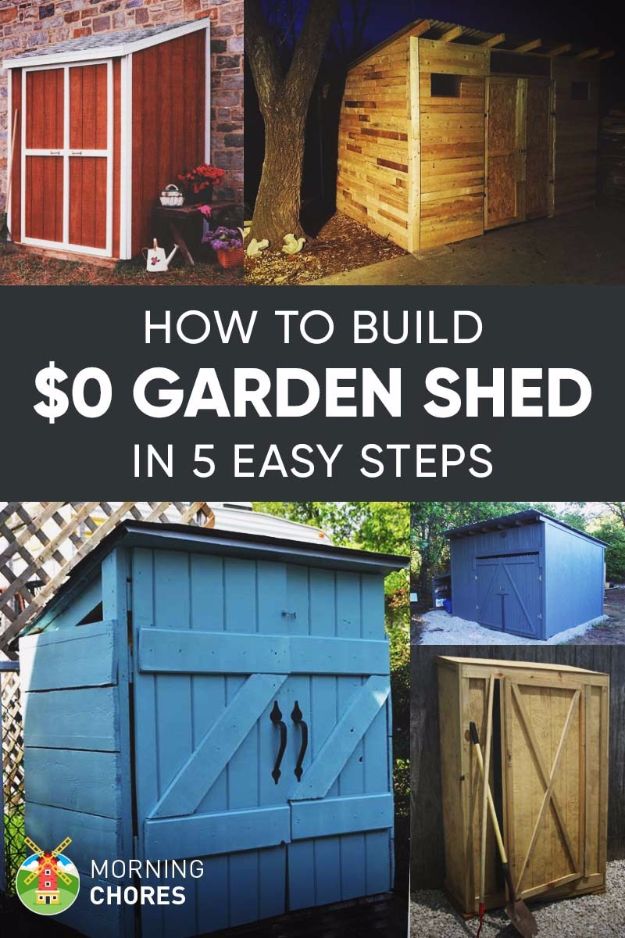 16. Simple Shed From Scratch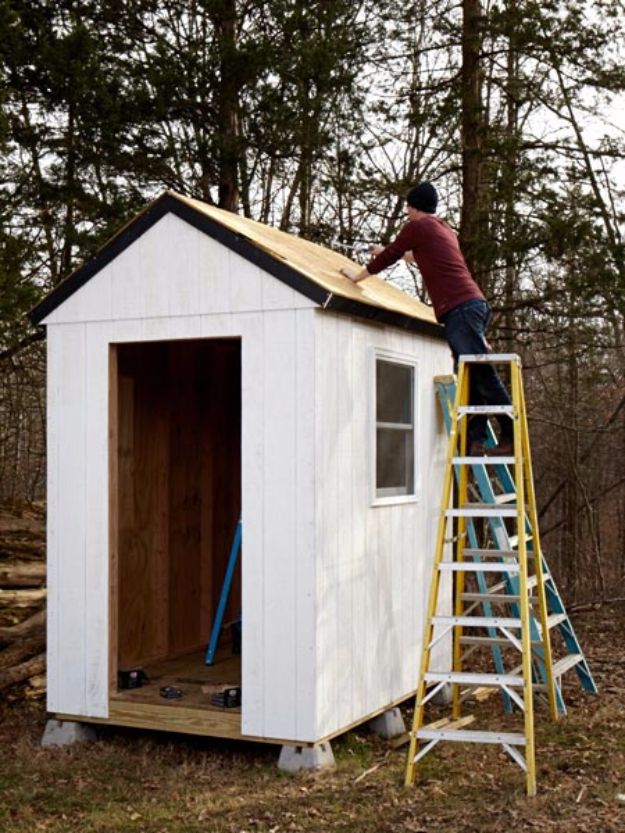 17. Narrow Backyard Shed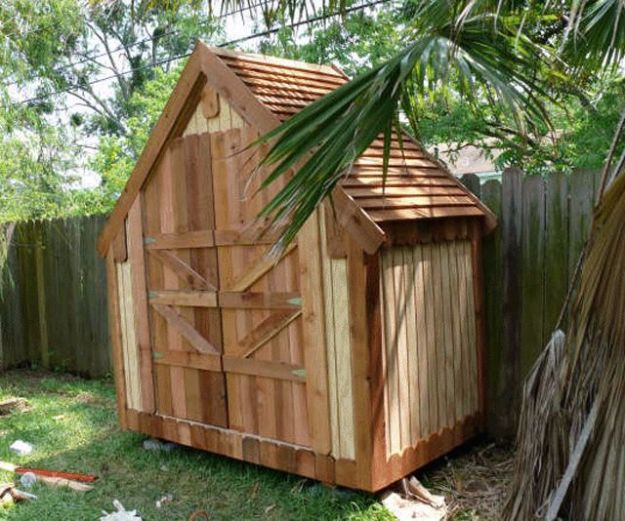 18. Rustic Garden Shed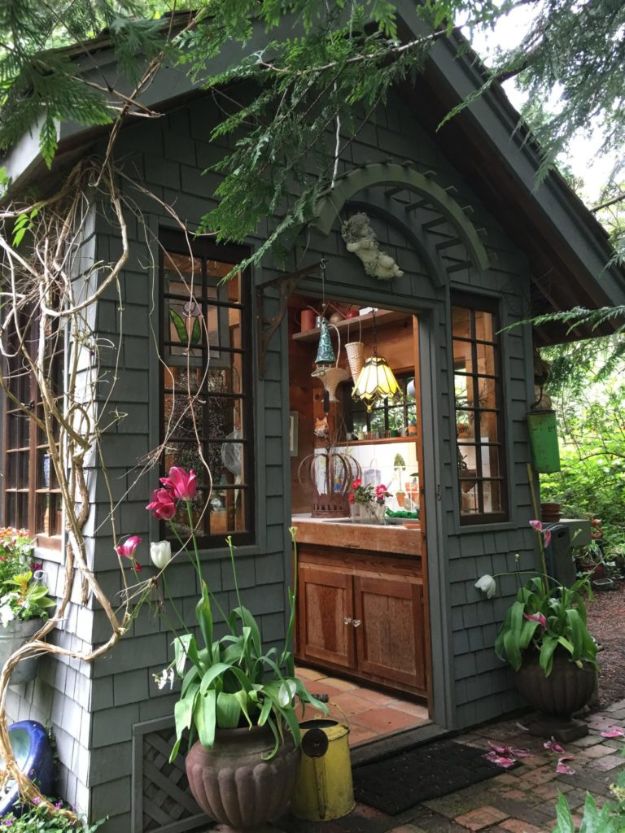 19. Build A Storage Shed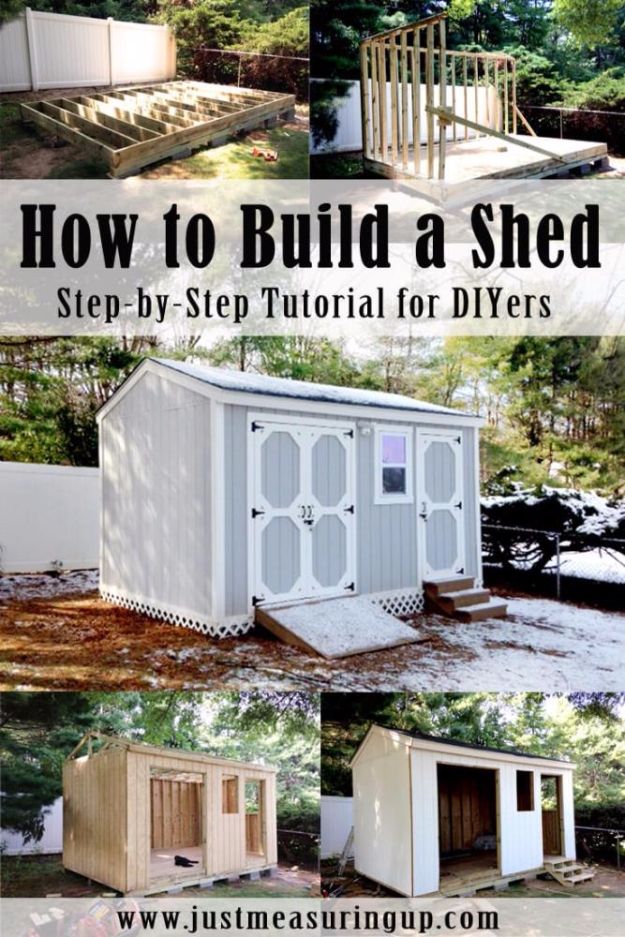 20. Build A 12×16 Shed

21. Improve the Looks of a Storage Shed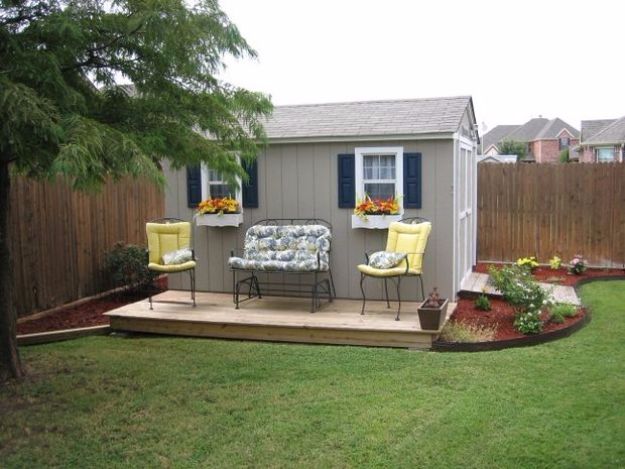 22. Build A Small Shed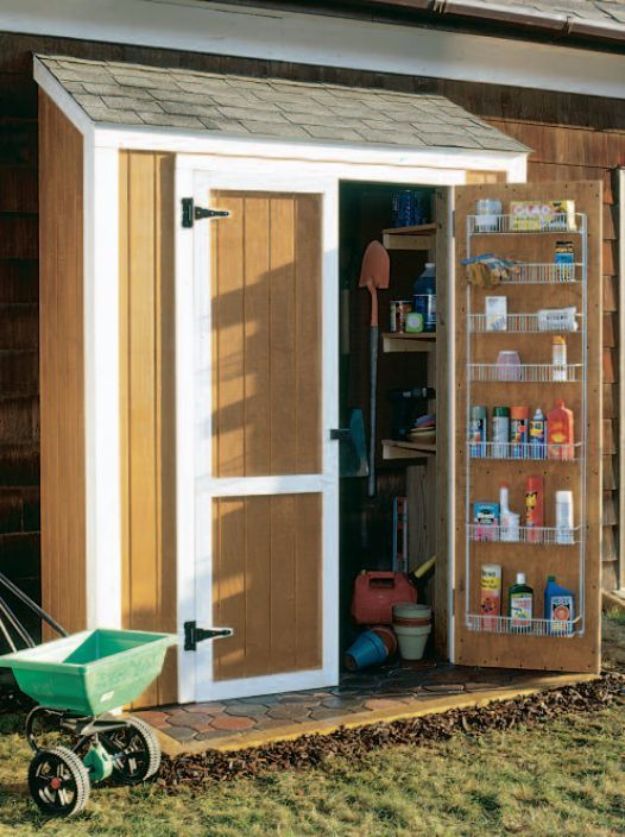 23. 10×16 Barn Shed Plans

24. Super Shed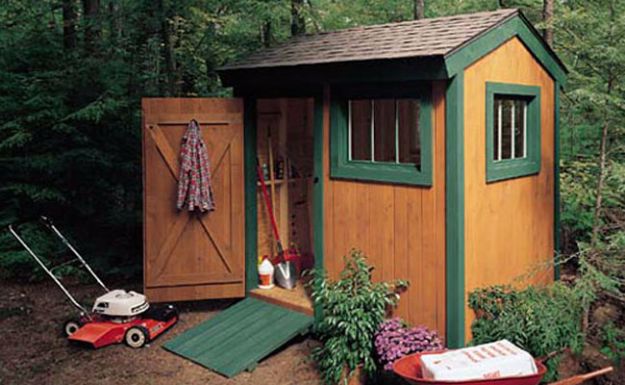 25. Small Shed Plans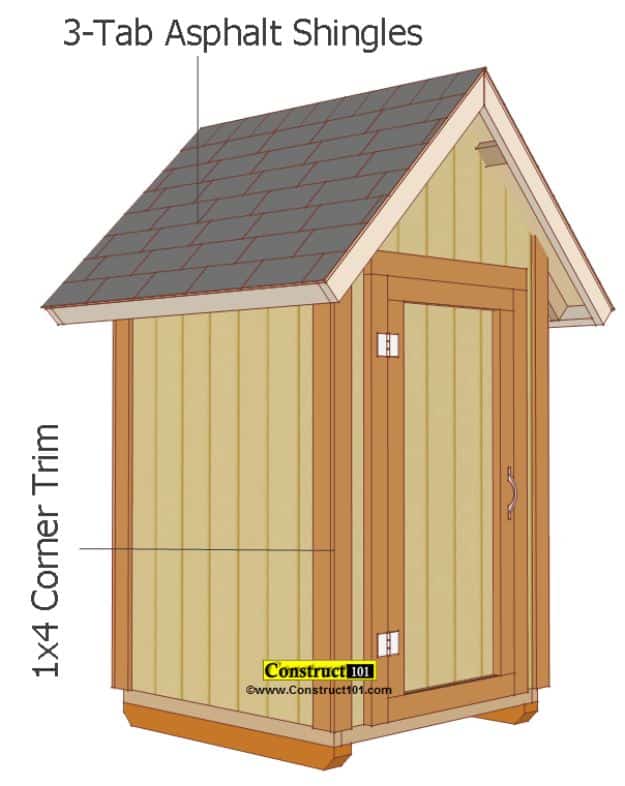 26. Garden Tool Shed Plans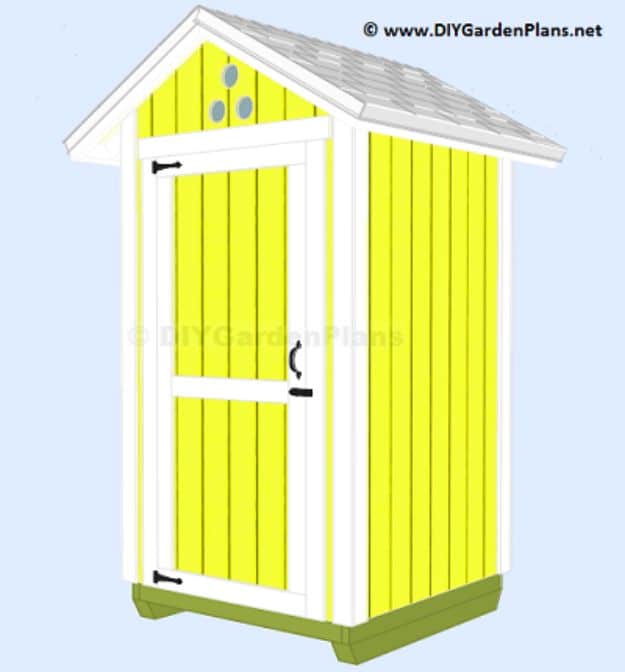 27. Build a Cheap Storage Shed

28. Fairy Tale Style Shed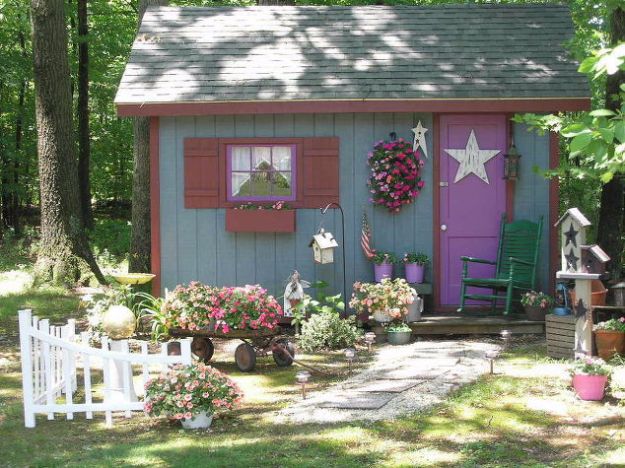 29. Pallet Storage Barn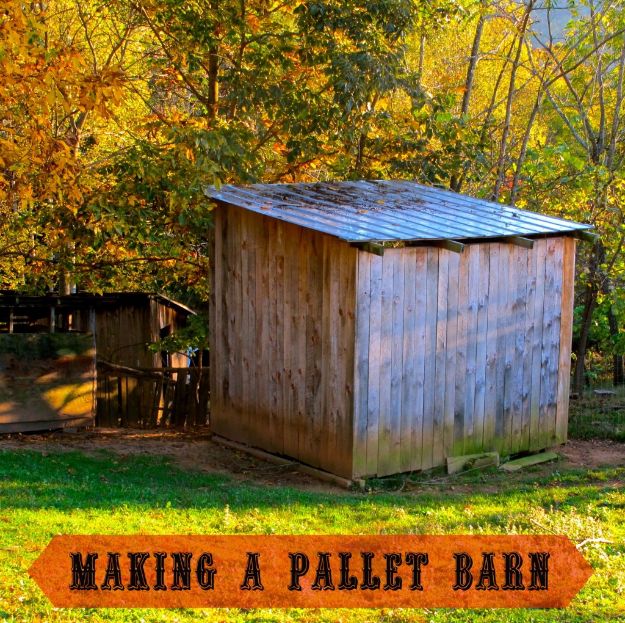 30. Build a Lean-To Shed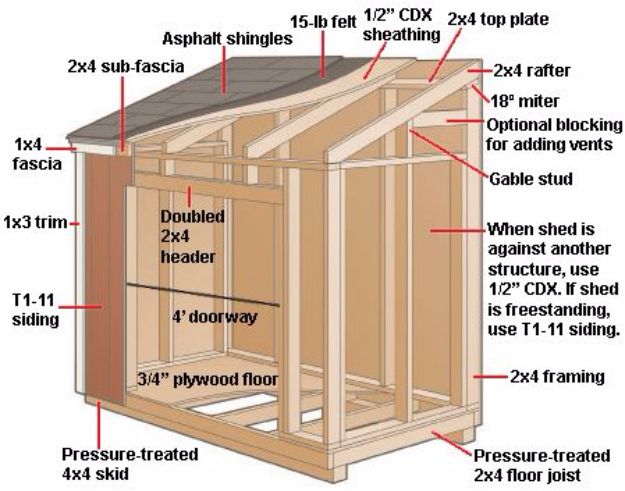 31. Simple Backyard Shed