Spring is here and nothing spreads the warmth and cheer of this season of new beginnings like a beautiful door wreath. I have looked at many ideas for wreaths this Spring, but I really fell in love with this Spring welcome wreath made by MilandDil Designs on Youtube because it was made from my favorite kind of decorative mesh. In this video, you will see Terry take a plain skeletal wreath form and transform it into the most fluffy and puffy feminine looking Easter wreath you have ever seen. By the time she finishes this work of art and walks it over to the door, the whole wreath has such bounce and movement, one might even mistake it for feathers as it flutters so beautifully. This wreath can be as little or as big as you want it to be, Terry's wreath is obviously really grand in scale and amount of materials used, however, you can make a scaled-down mini version of this wreath using mesh ribbon from Dollar Tree. AS always, there is no right or wrong in the world of DIY, this is your creation and it can be however you want it to be.
Materials:
Wreath form
Pipe cleaners
Roll of Value Mesh (for the underneath portion of the wreath)
Several rolls of Spring colored mesh (colors of your choice)
Ribbon (several colors of your choice)
Spring Welcome Sign
Faux flowers of your choice
A rotary mesh cutter
Directions:
In this video, you will learn to build your wreath from the frame upward with pipe cleaners and mesh.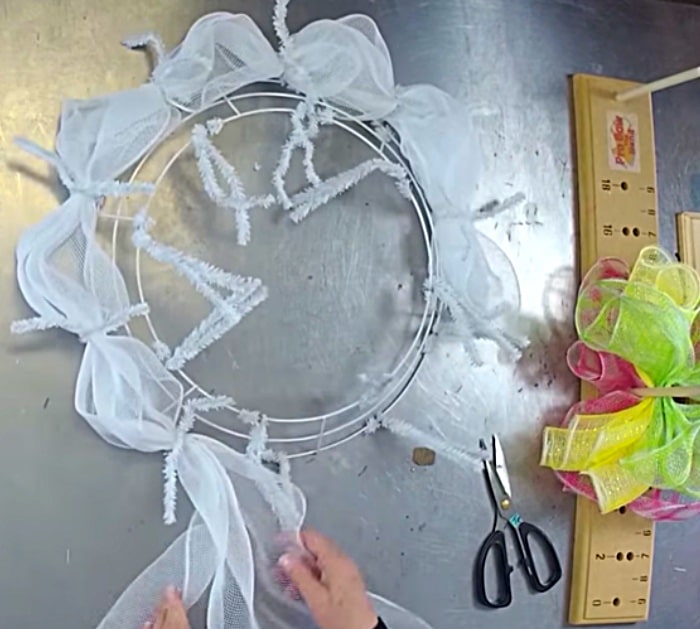 Then, step by step you will learn to layer the mesh, add scattered faux flowers, and add a decorative sign to the wreath.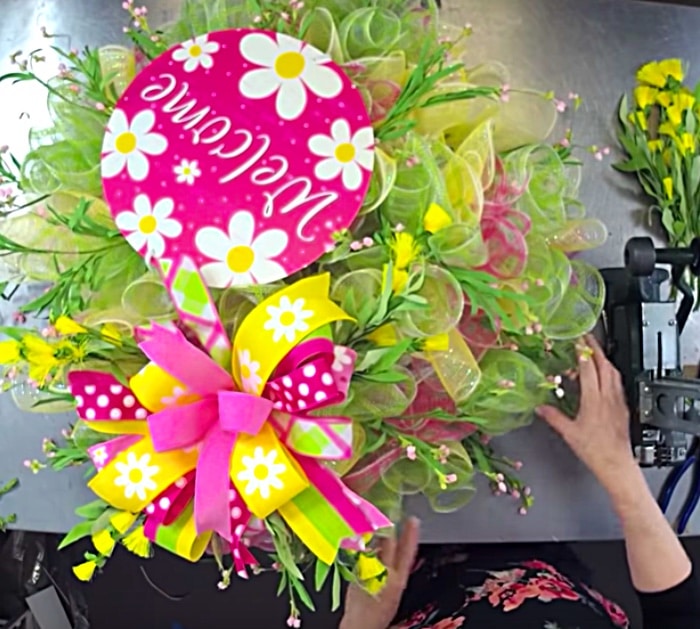 This wreath is so stunning, I cannot wait to make it!
How To Make A Spring Welcome Wreath