I needed a small side table for my bedroom and the theme I was going for was old Hollywood, so I wanted something kind of glam but I was also on a strict budget which limited my lavish tastes somewhat. So I went searching on Youtube for a DIY side table that might possibly look a bit swanky and not too homemade. I was so excited when I found this glam DIY side table idea on Youtube the end result looked amazing and was perfect for the old Hollywood glamorous theme that I was going for with my bedroom decor, but best of all it was cheap because the interior structure is just made from recycled plastic single serving water bottles, tape, and cardboard and the exterior was simply paint, fabric and some stick on jewel tape I got from Michael's Craft Store using my 40% off coupon I found online. This table also was very sturdy because the water bottles are glued together end to end and then tightly sealed together with packing tape and then surrounded in cardboard and taped all the way around again. This taping method provided for a really sturdy base for the side table. I really didn't need to buy anything else for the project because I had some black velvet leftover from a dinner dress I made last year.
Materials:
A Glue Gun
Glue Sticks
Decoupage or Elmer's Glue
Packing Tape
40 Empty Plastic Water Bottles
Cardboard
A Staple Gun
Spray Paint
1 yard Fabric
1/2 yard Lace or net
Stick on jewel tape
Directions:
First glue the 40 bottles end to end and tape together.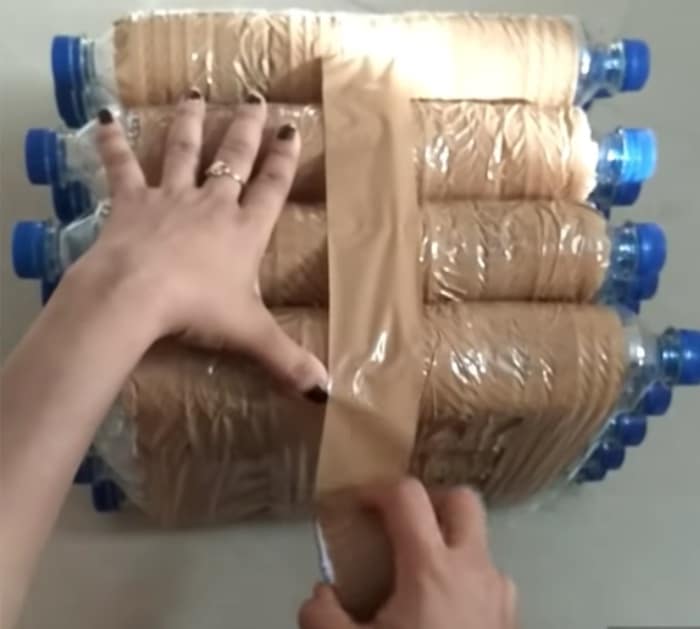 Then cover with cardboard staple and tape again.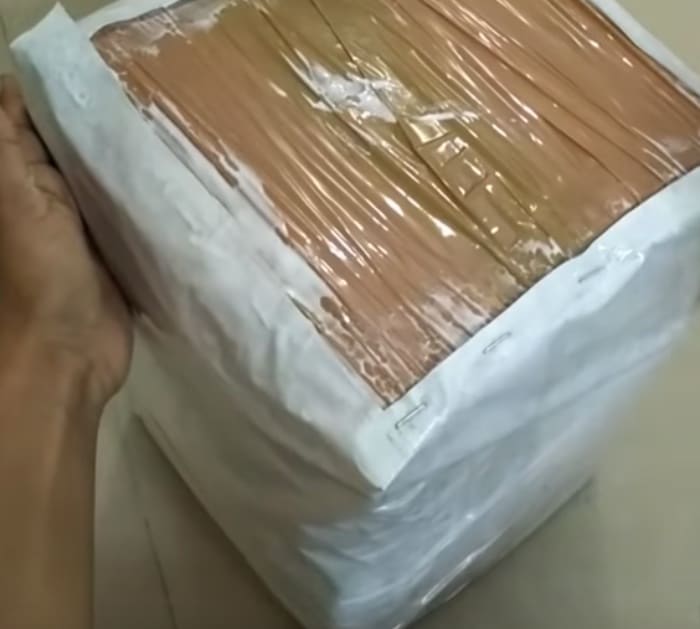 Then cover and paint the outside with fabric, lace, and jewels.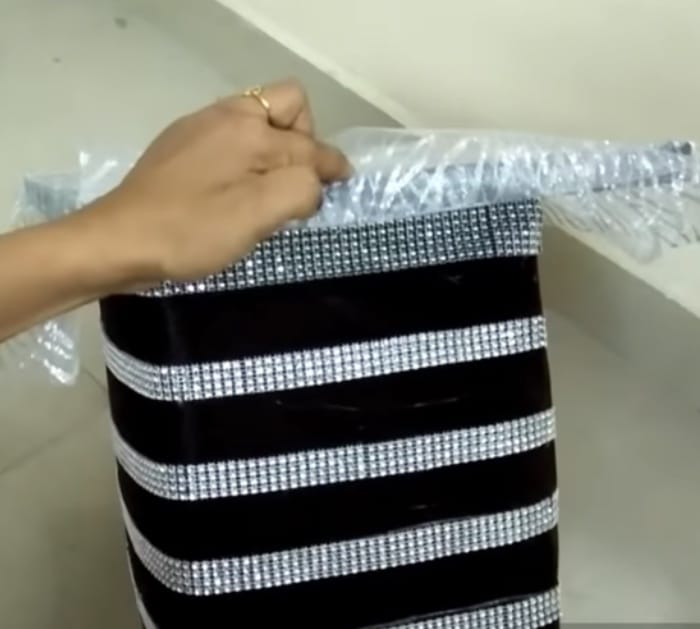 This table is so beautiful, I really love it.
DIY Side Table From Cardboard And Plastic Bottles