This DIY round velvet luxury cushion definitely makes a great statement piece for your couch or sofa. I love how elegant it looks and the subtle details the lines make. Learn how to sew it at home with this tutorial by Estadistica Datos del Mundo. Read on or watch the video below for full instructions.
Materials:
41.3 inches x 21.2 inches velvet fabric
filler
thread and needle
Instructions:
Step 1:
Get the fabric and fold it in half lengthwise. Next, fold the sides toward the center. Press it with an iron to make a crease.
Step 2:
From one corner, measure 0.4 inches and make a mark. Change the angle little by little, and make a mark until you get a quarter circle. Connect the marks. Repeat on the other side. Pin the fabric layers, then cut on the drawn line. Now you have 2 circles.
Step 3:
Draw a line horizontally and vertically on the center of one circle. Draw marks on the edges of half the circle spaced 1.4″ in between each one. Using a ruler, draw a line from those marks to the other edge of the circle. Make sure that the ruler is aligned with the center of the circle.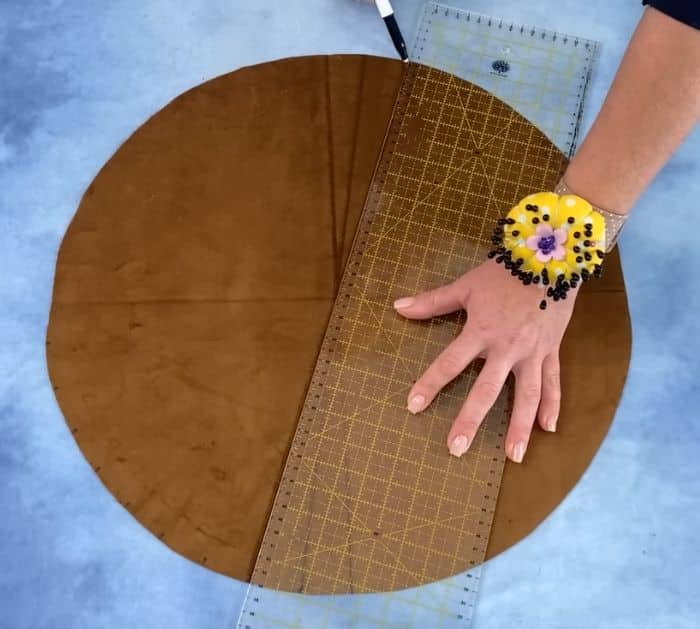 Step 4:
Using the same color thread, sew on the lines you draw earlier.
Step 5:
Place the other circle on top, then pin the edges. Sew all the way around with a 0.4-inch seam allowance and a 4.7 inches opening. Flip it right side out.
Step 6:
Fill the inside with filler, then stitch the opening.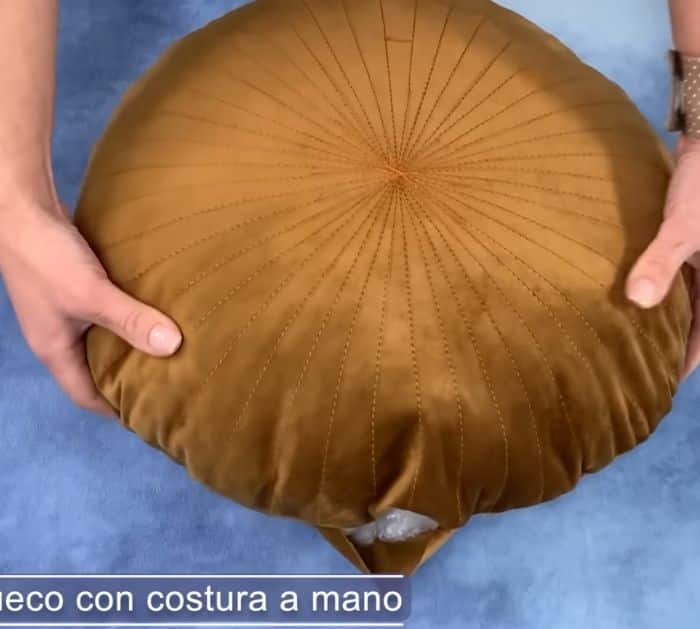 Step 7:
Get a needle with a thread and insert it in the middle. Secure the thread with 2 to 3 stitches, then pass it to the other side of the cushion. Get a 0.4-inch square fabric and insert it into the thread. Pass the needle several times in the middle, then make 2 to 3 knots on the back to secure the thread. Cut the excess thread.
DIY Round Velvet Luxury Cushion