Want to upgrade your garden or have a nice area to hide your trash can? Here's a DIY rock landscaping idea by That Tech Teacher. Do not worry– the steps are very simple, and it's easy to maintain too! Anyone can do this simple project at home. I am sure it will make your space much better than before. Read on or watch the video below for full instructions.
Materials:
weed control
shovel
mini cobble (0ne-inch to four-inch stones)
gloves
wheelbarrow
For the trash can area:
plays sand
leveling ruler
pavers (24-inches wide)
fence (be sure not to make it too high)
Instructions:
Step 1:
If your plants are overgrown, the first step is to remove them. Make sure to remove them by digging down deep enough to get all the roots so you can replant them later.
Step 2:
Remove all dirt. After that, dug down about an inch, then slope it up toward your house. Make some marks on where you want to put the plants back. Be sure to space them apart depending on the type of plant.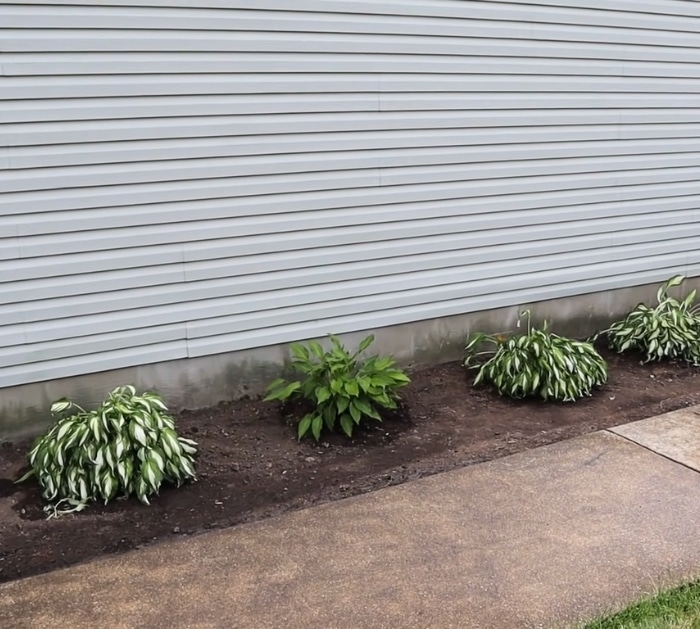 Step 3:
If you are not going to use any weed barrier or weed fabric, you can use weed control. Sprinkle it all over the soil. Some products can prevent weed for about 6 months.
Step 4:
Spread the gravel onto the soil using your shovel. Go about three to three and a half inches thick.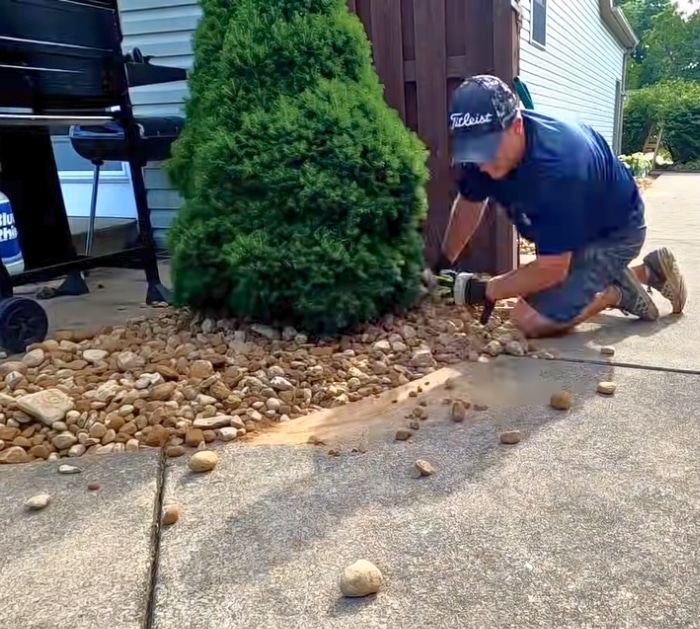 Step 5:
Water the plants and wash the rocks to remove dirt and dust.
For the trash cans:
Step 1:
After you excavated the dirt, level your soil.
Step 2:
Fill it up with play sand and spread it evenly. You can use a 2×4 or anything flat to scrape the sand.
Step 3:
Once you are sure it's leveled, carefully place the pavers.
Step 4:
Put your fence in place. Now, you can place your trash can inside it.
DIY Rock Landscaping Idea