If you are feeling crafty and looking for some awesome new DIY ideas, think no further than resin crafts. You may or may not have seen these DIY crafts before, or at least you certainly may not have known you could actually make these cool looking creations at home yourself. I've long admired the look of resin jewelry and tables but had no idea this was something a novice DIYer could pull off. Turns out, you can easily learn how to make resin jewelry, coat fabric with resin and pour resin tabletops for some of the most creative coffee tables I've ever seen. Also a nice DIY craft idea when it comes to making homemade Christmas gifts, resin crafts are unique and not something other people are likely to be giving. So for the person who has everything, they still probably don't have these.
Cool DIY Resin Crafts
1. Handmade Resin Pastel and Gold Leaf Bangles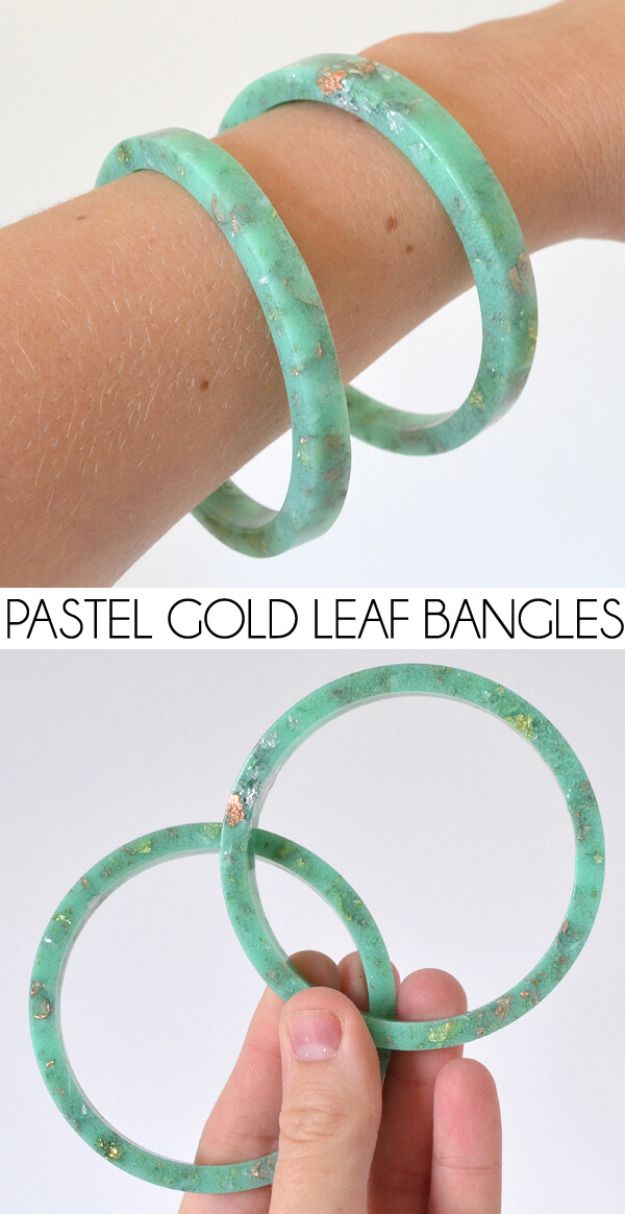 Making handmade resin jewelry is not nearly as hard as I thought it would be. When you see all the cool things you can put in these resin bracelets, you may not be able to stop coming up with new ones you need to make.
2. Glitter Resin Ring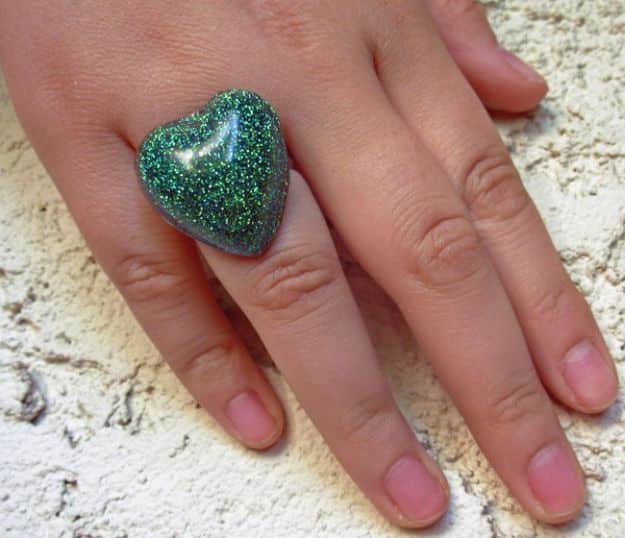 3. Gold Leaf and Emerald Resin Cabinet Knobs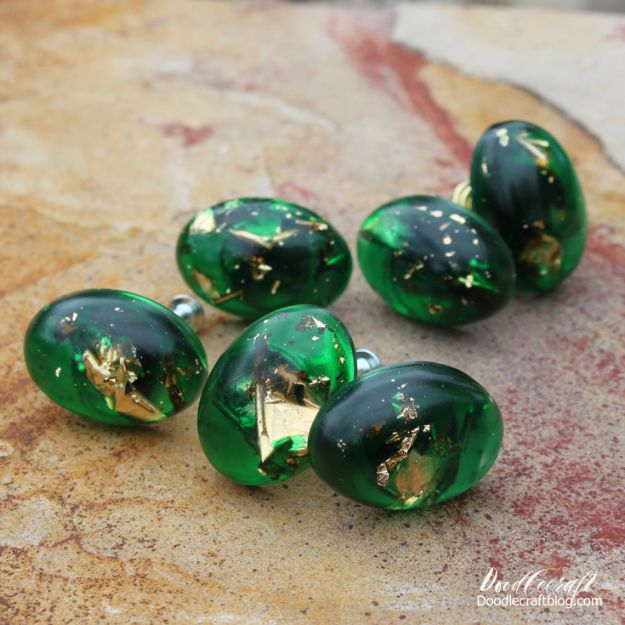 4. Clear Casting Resin Paperweights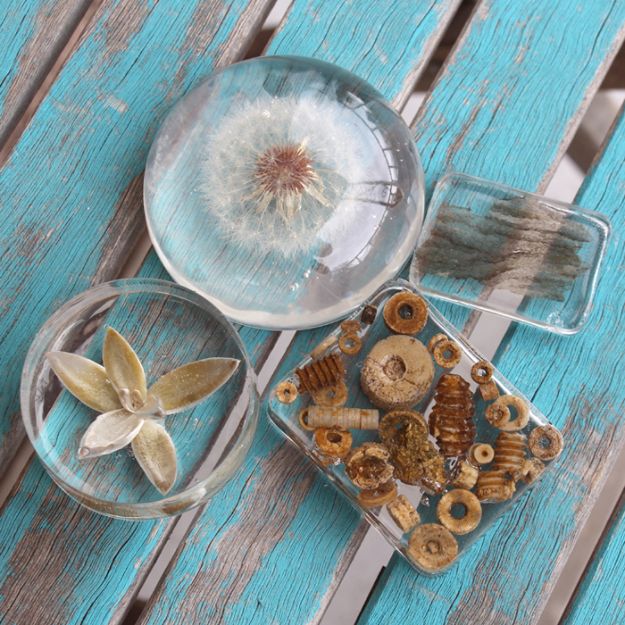 5. Seashell Coasters Made With Resin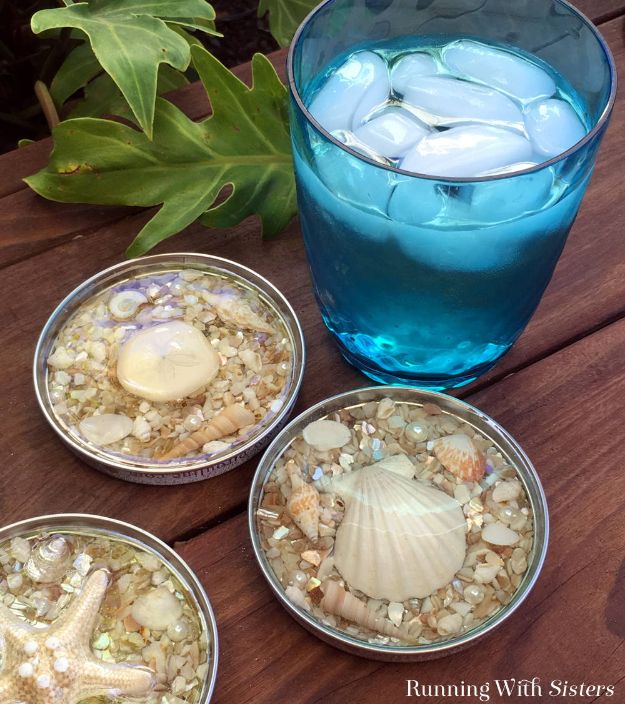 6. Floating Glitter Necklace Using Resin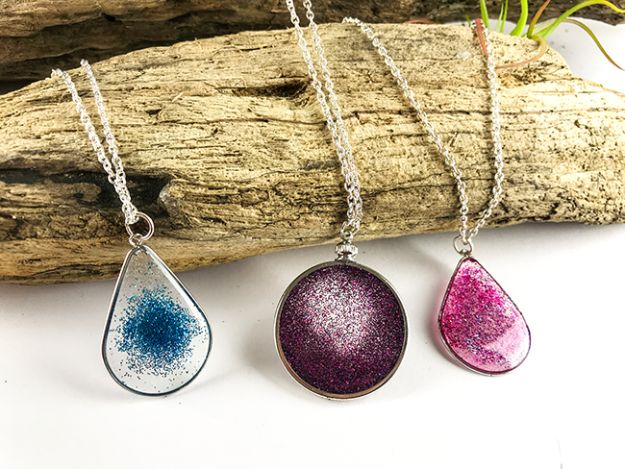 7. Fabric Covered Resin Table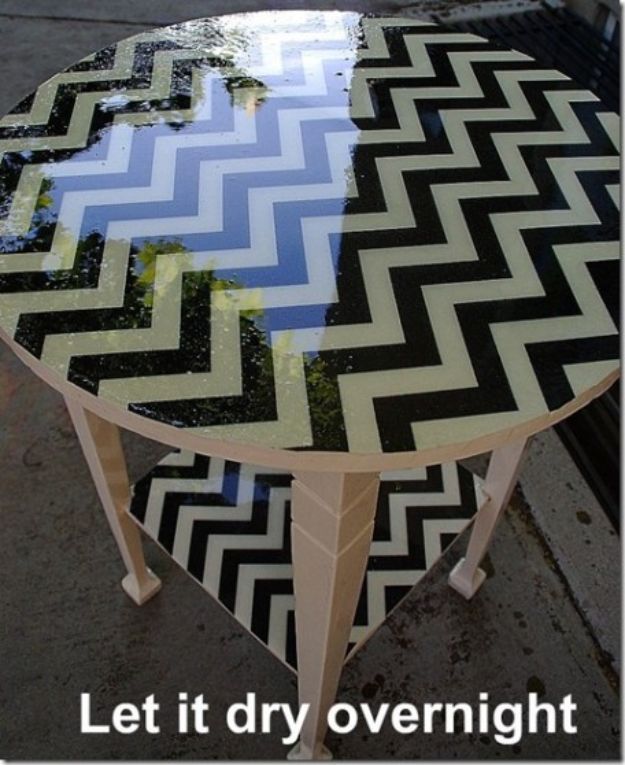 8. Resin Heart Buttons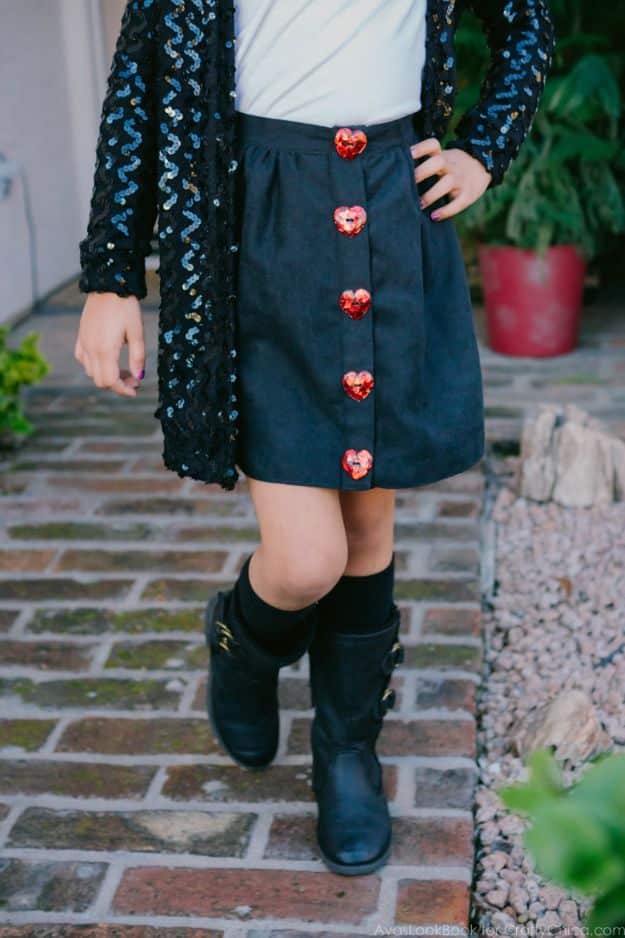 9. Coffee Table Refinished With Resin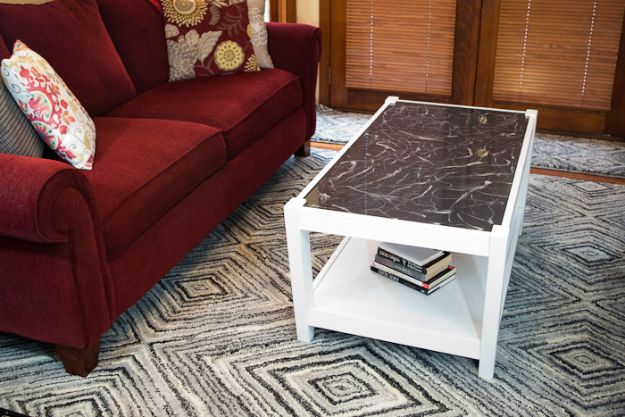 10. Resin Orb Jewelry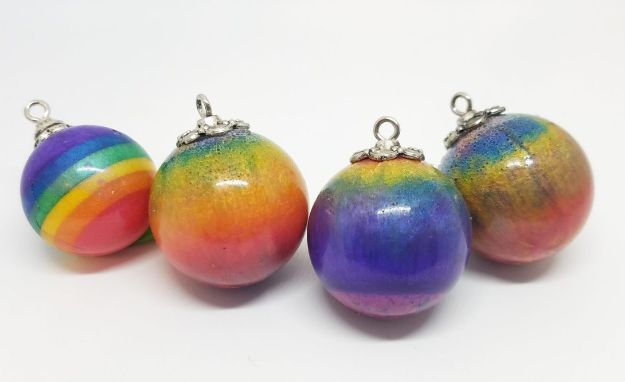 11. Resin Coated Fabric Bookmarks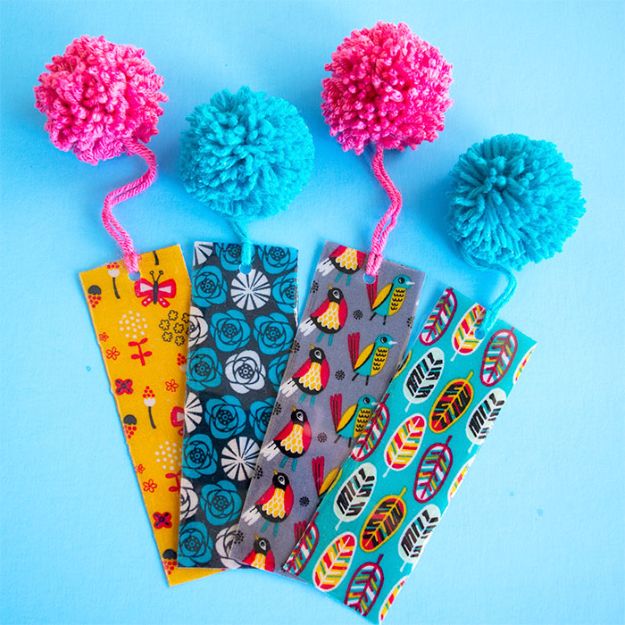 12. Bouquet Of Flowers Preserved in Resin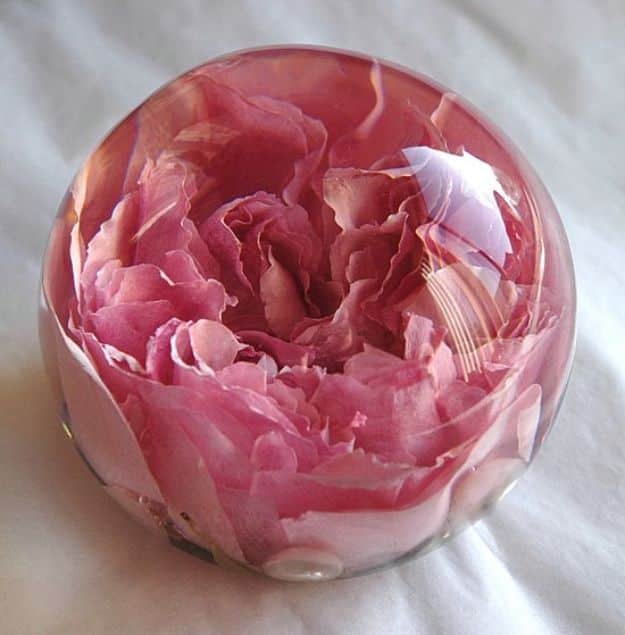 13. DIY Resin Fruit Jewelry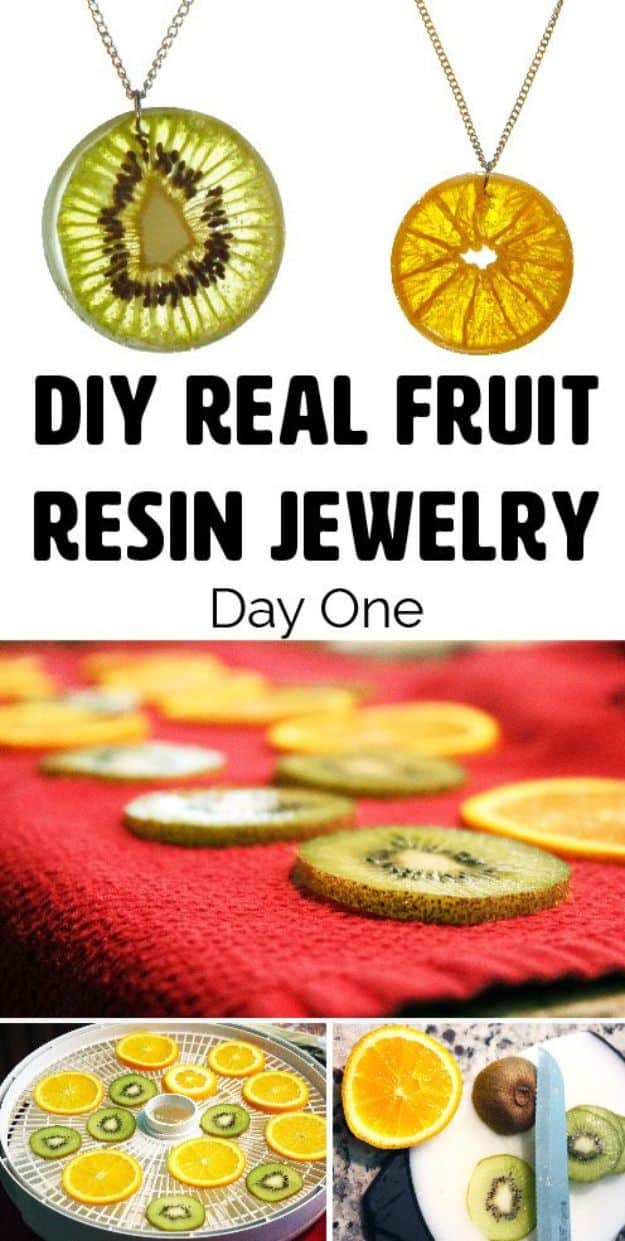 14. Herbarium Flower Brooch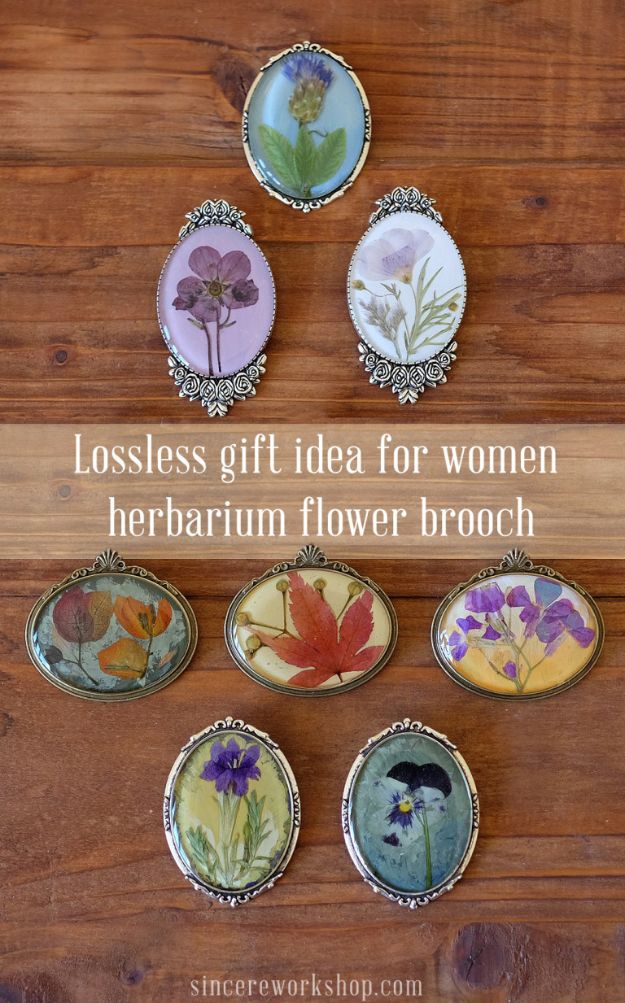 15. DIY Wood and Resin Bowl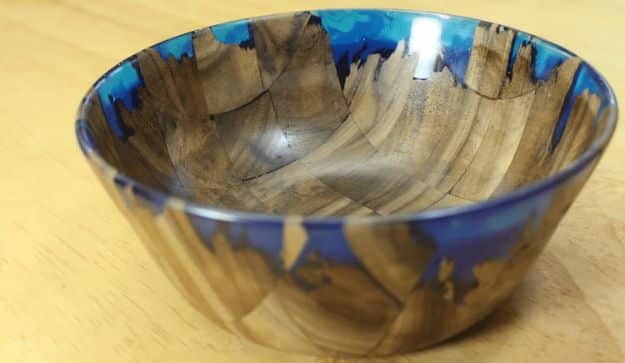 16. Coat An Acrylic Painting With Resin

17. Epoxy Resin Desk Top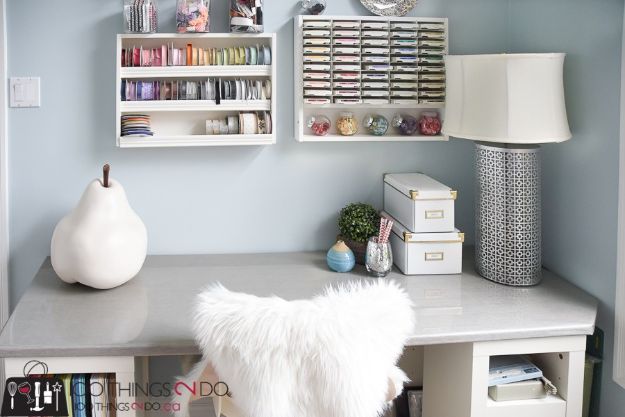 18. Mosaic Resin Tray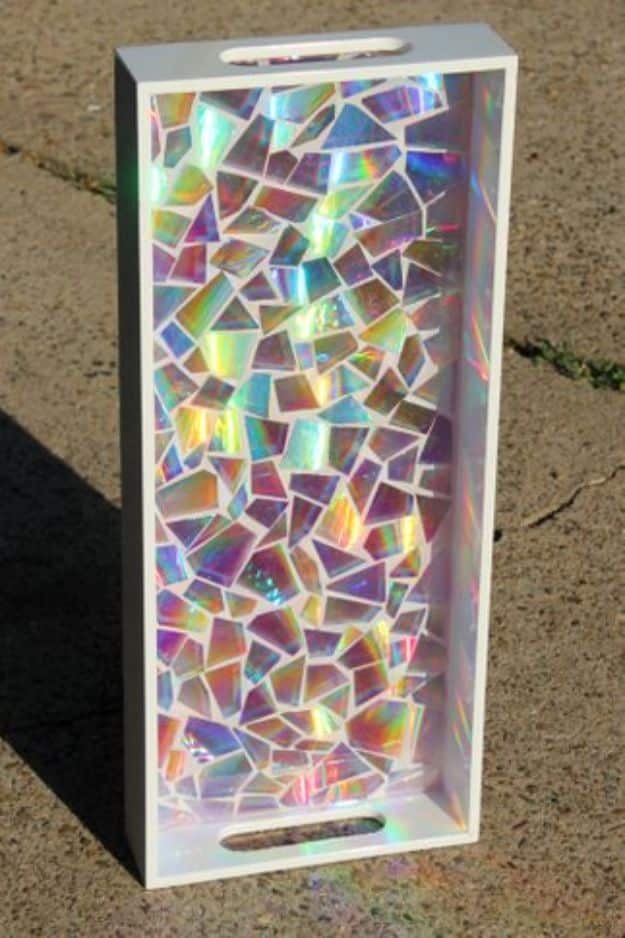 19. Poured Resin Wall Art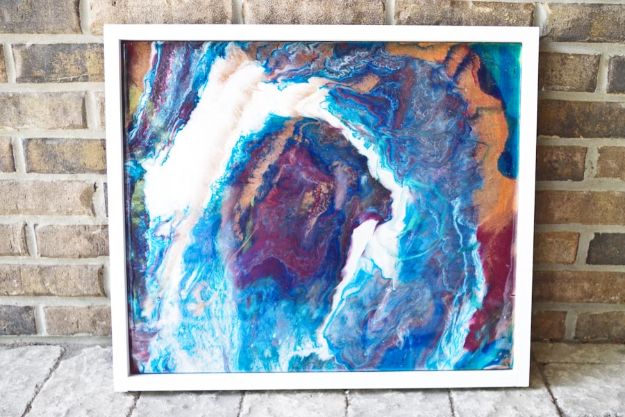 20. Bottle Cap Table Poured Resin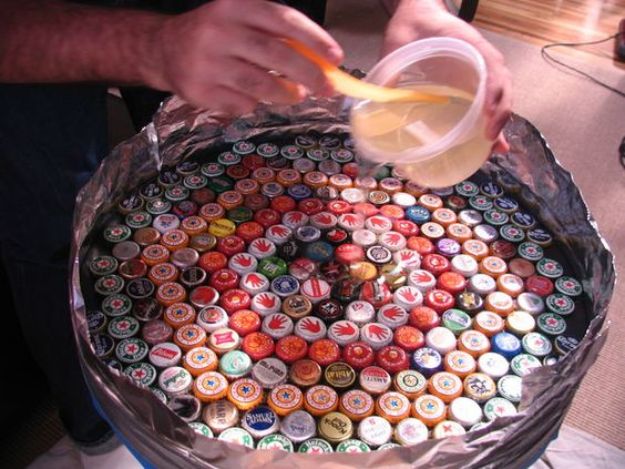 21. Marbled Resin Wood Coasters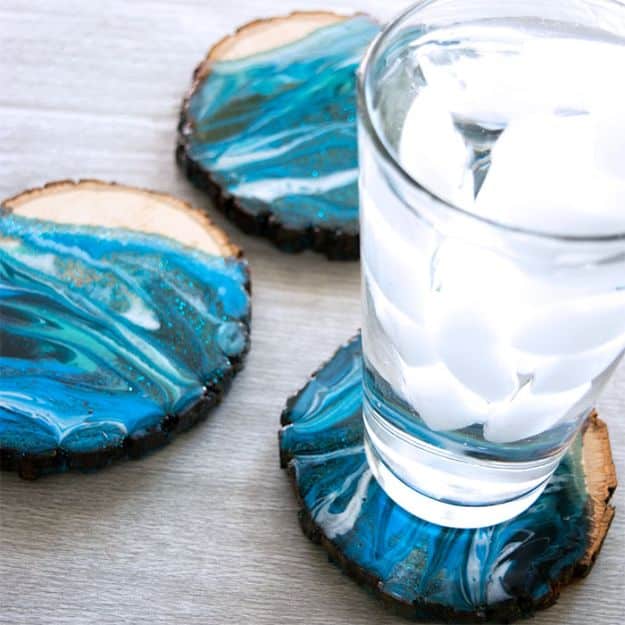 22. Beetles in Resin Jewelry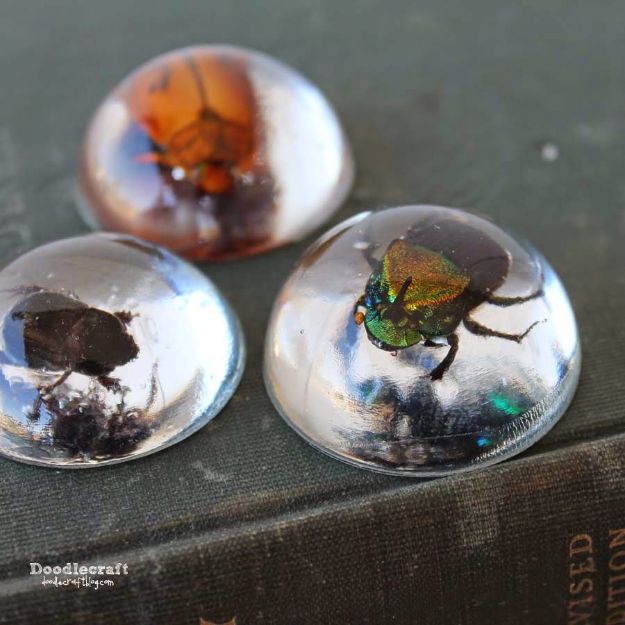 23. DIY Epoxy Resin Jewelry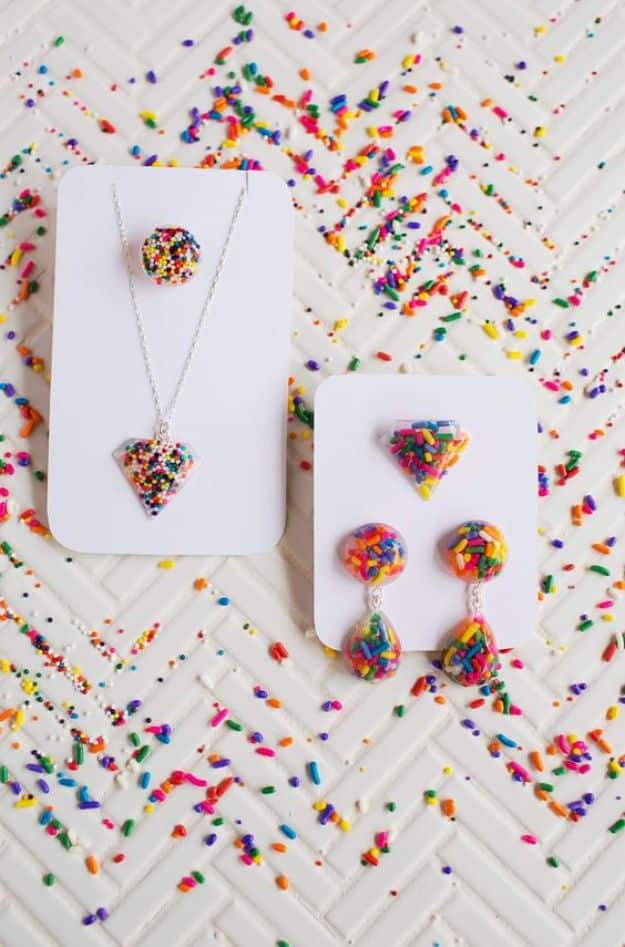 24. Resin and Ink Pendants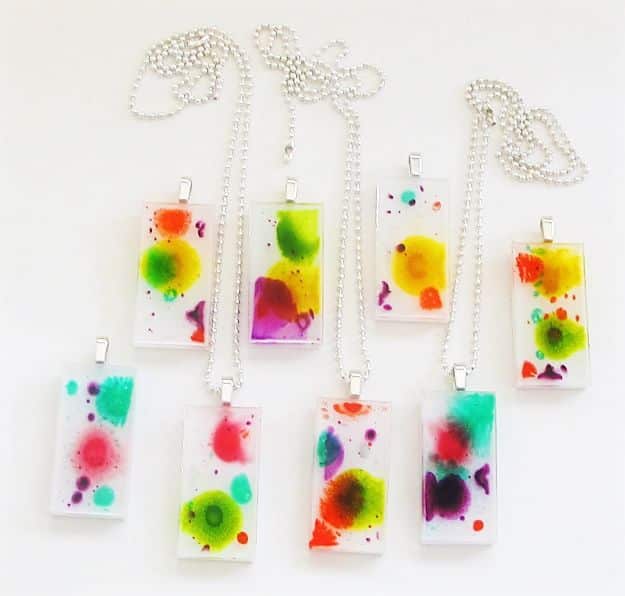 25. Preserve Dandelion In Resin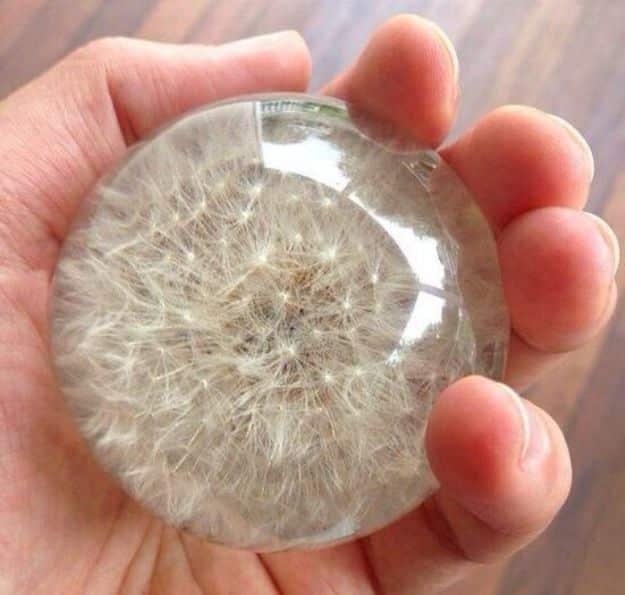 26. Resin Layer On Polymer Clay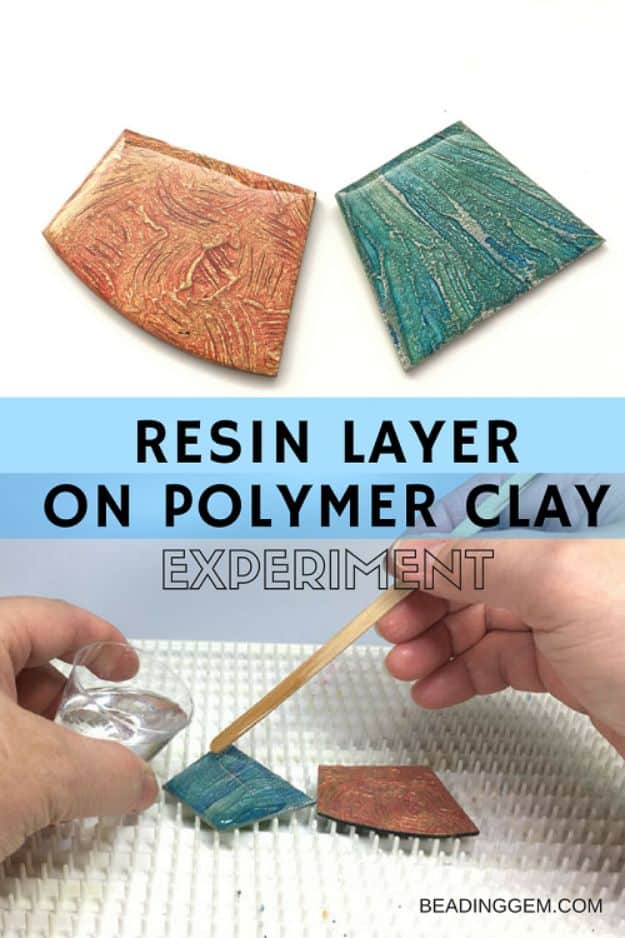 27. Turquoise Inlay Cheese Board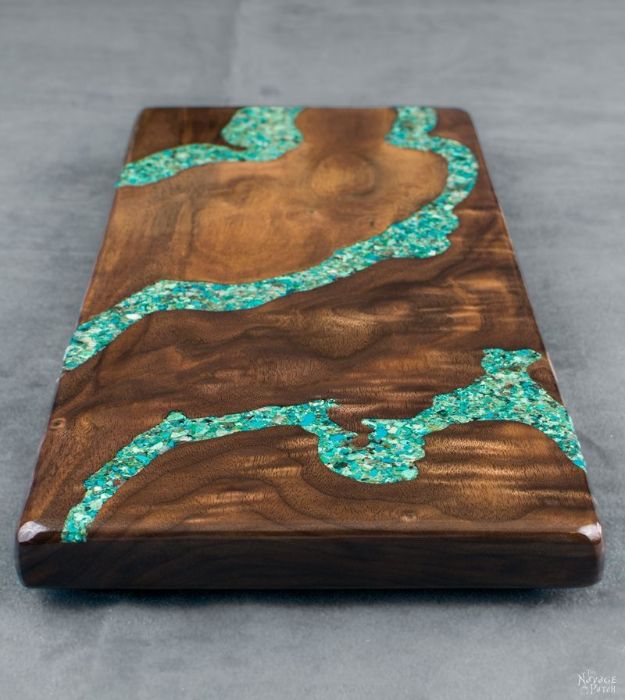 28. Preserve Flowers In Epoxy Resin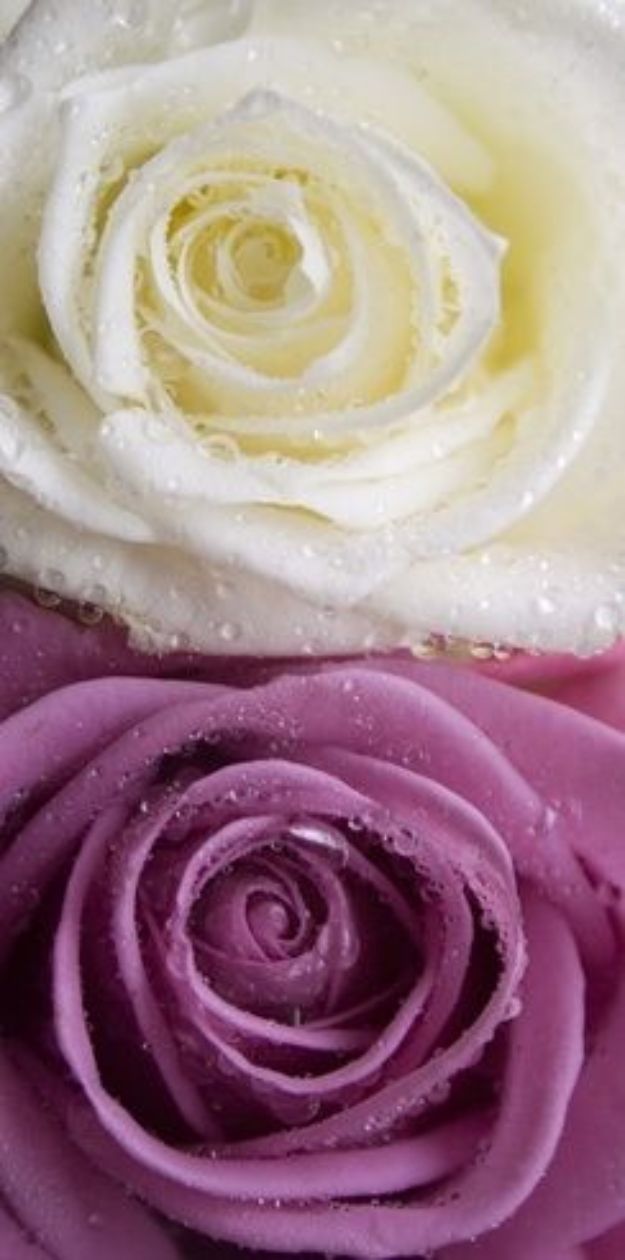 29. Glow in the Dark Faux Opals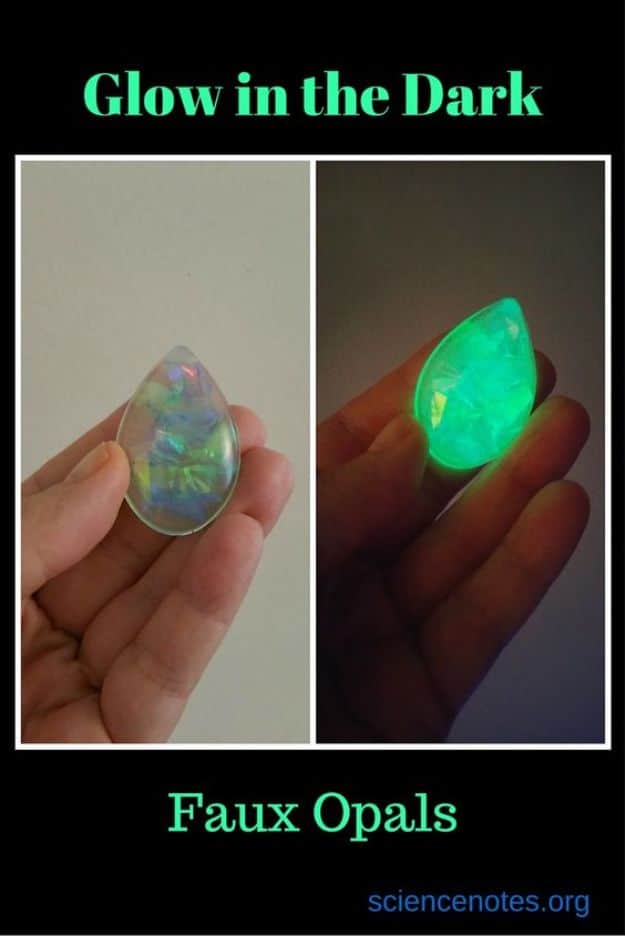 31. Candy Sprinkles Resin Keychain DIY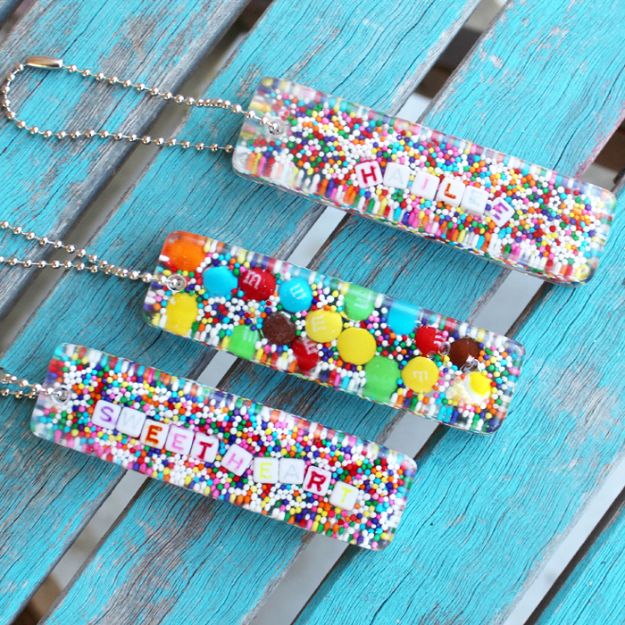 33. Texturized Resin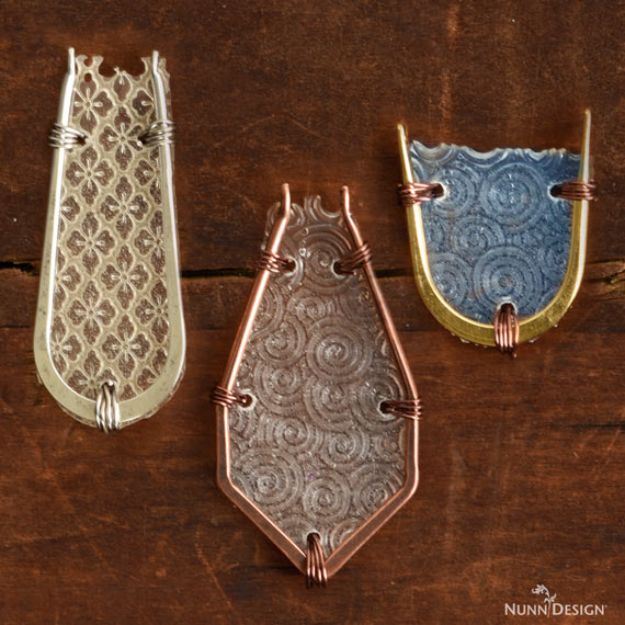 34. Seal Images In Resin