Looking for a new way to recycle all those old jeans? Here's a great DIY tutorial to make a recycled denim vest out of old denim. You just need some old jeans, scissors,  and some thread or glue. I made this last week and couldn't believe how easy it was. I wanted a fairly long vest so I used a pair of jeans I found at the thrift store for $2.00. The materials were simple and straightforward and many people may have them already laying around.
Materials:
An old pair of men's jeans (large if you wear a ladies large, small if you wear a small, etc.)
A Pair Of Scissors
A Sewing Machine
A Seam Ripper
1/2 yard of lace
A Zipper
Tailor's Chalk or a pen (for marking)
Directions:
Undo inseam from cuff to cuff then cut off leg portions and lay out then draw the back pattern.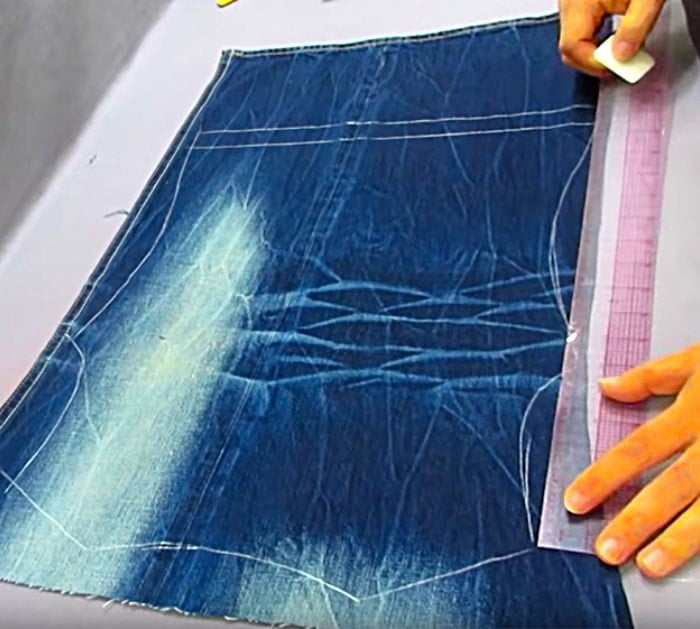 Then draw and cut the front pattern out of the other opened portion of your jean leg.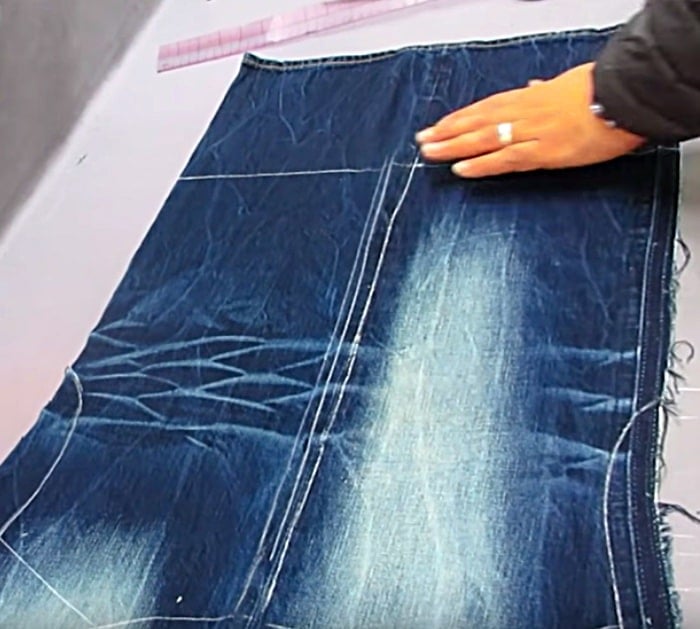 Then cut your lovely lace pockets and sew onto the front of your vest.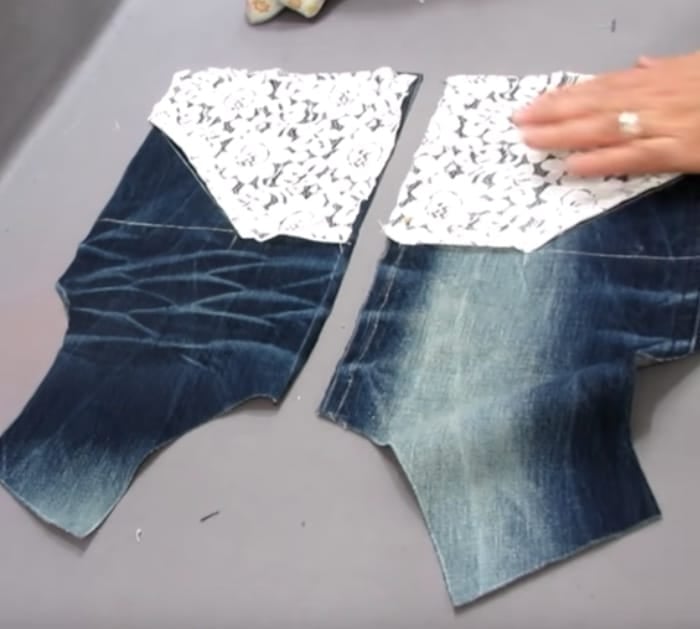 Then sew in your zipper (I love the white zipper and lace pockets contrasting with the deep indigo blue of the denim, you may also use whit thread to accentuate this color scheme).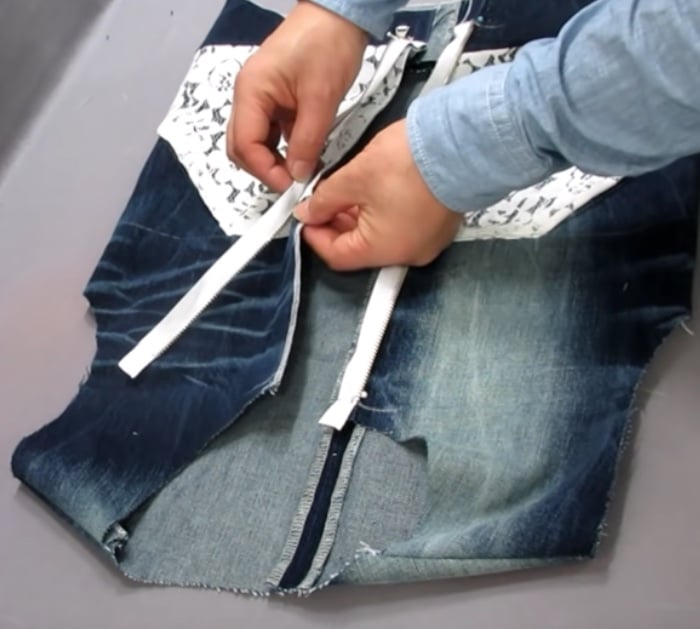 Then sew a double top stitch around the neck and arm holes in white thread to create the decorative contrast.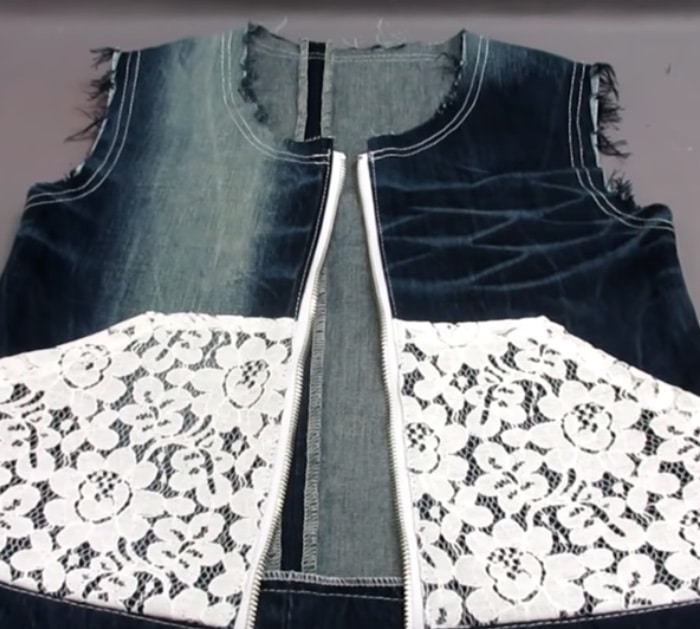 This vest is gorgeous, I just love it! I made a matching one for my daughter as well.
Make A Zip Up Denim Vest From Old Jeans