Love wintertime and everything that goes with it? Think snowflakes, namely DIY snowflake crafts you can make yourself. Christmas decorating is fun, but make sure your house has lots of wintertime cheer as well. From rustic wooden snowflakes to fun crafts that kids can make at home to fabulous mason jar ideas, we have the perfect homemade snowflake crafts for all. Follow the easy step by step tutorials and get your home ready for some cozy wintertime fun.
DIY Ideas With Snowflakes
1. Wooden Snowflake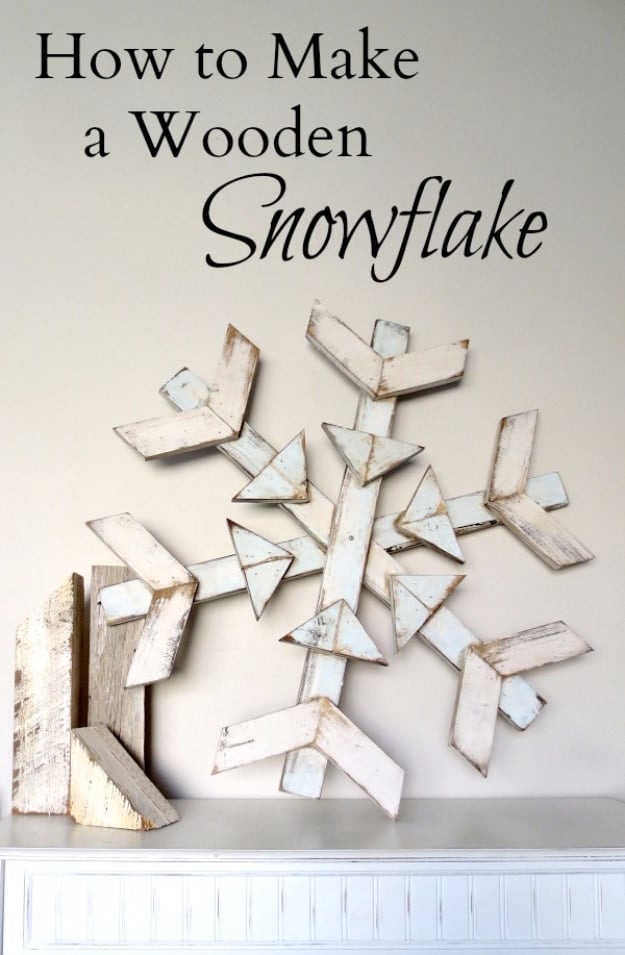 Here's a rustic DIY idea to add to the farmhouse decor for the holidays. When you have an all-white look going on, you can still decorate with snowy craft ideas like this snowflake made from repurposed wood. Add one to the mantle or kitchen counter for a festive Christmas decoration.
2. Snowflake Wall Hanging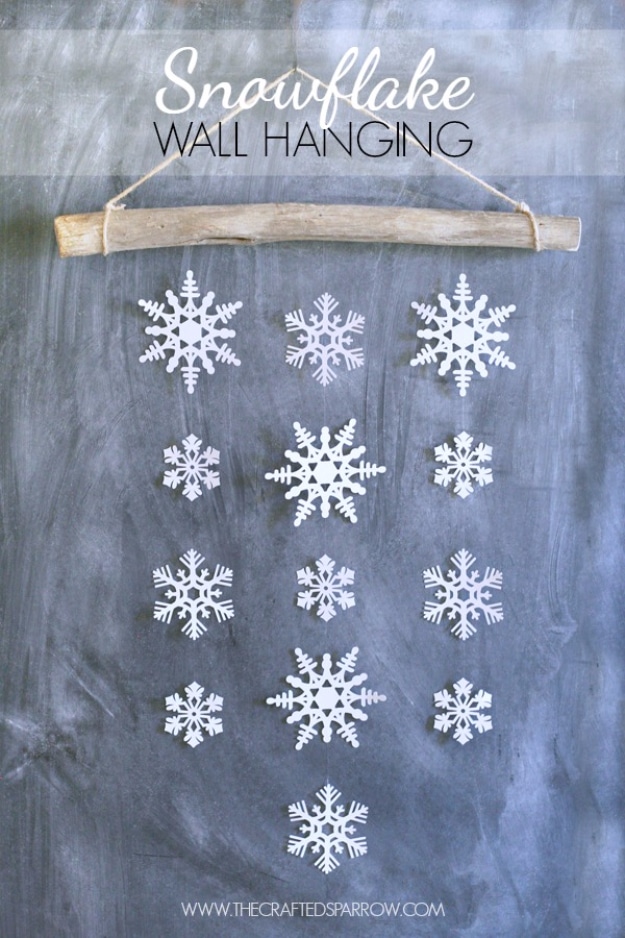 This pretty snowflake wall hanging is easy to DIY and looks like it costs way more than it actually does. Pick up some plastic snowflakes at the Dollar store for this crafty idea to decorate with this winter.
3. Dollar Store Snowflake Door Hanger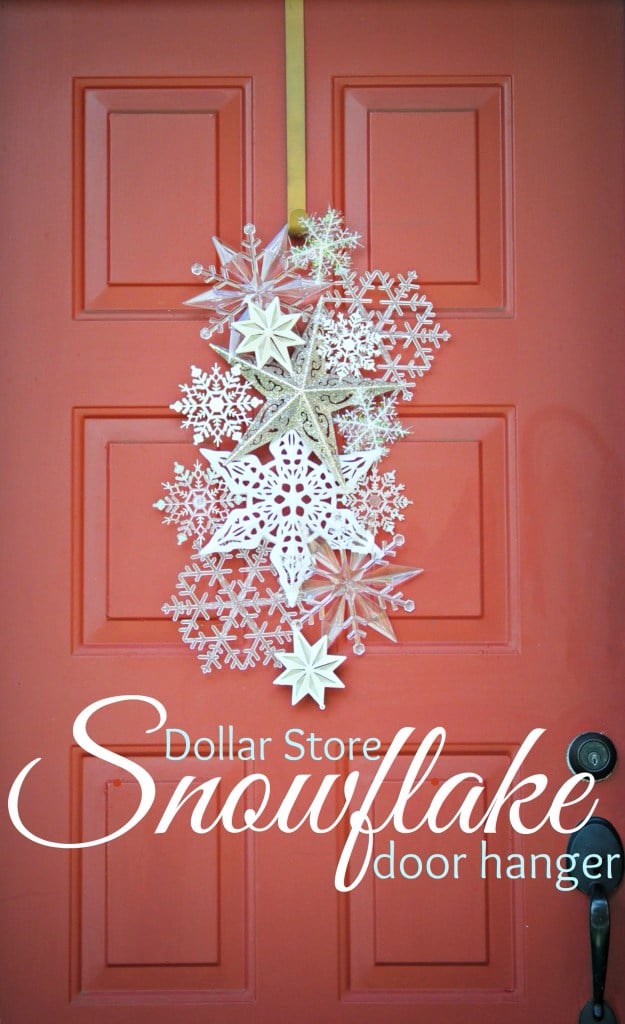 When it comes to DIY home decorating ideas for winter, I go all out with snowflakes. This snowy DIY door wreath showcases my love for all things frozen, so I just had to make one. It was really easy to make and looks super elegant, too.
4. Giant Snowflake Marquee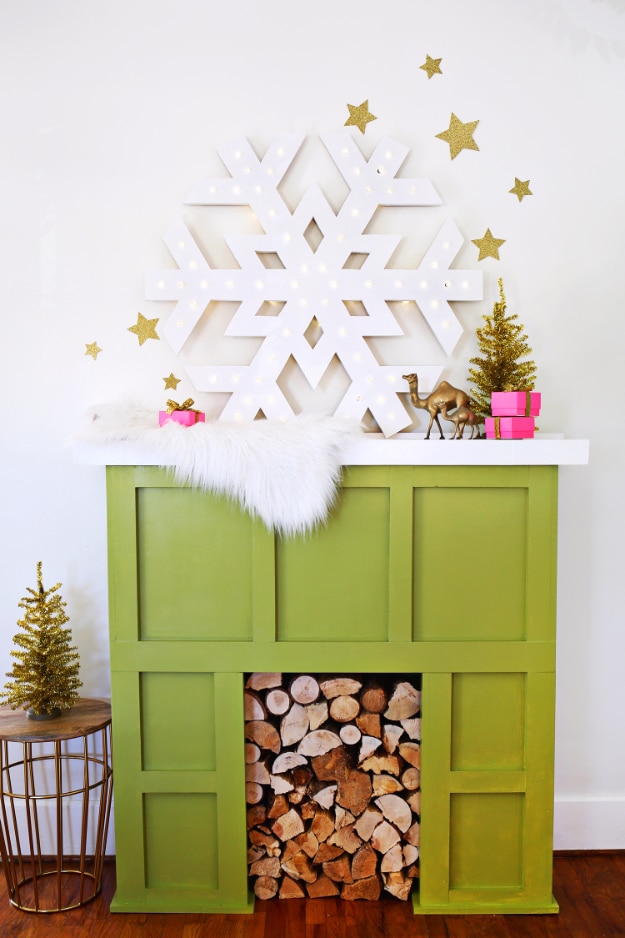 5. Snowflake Wreath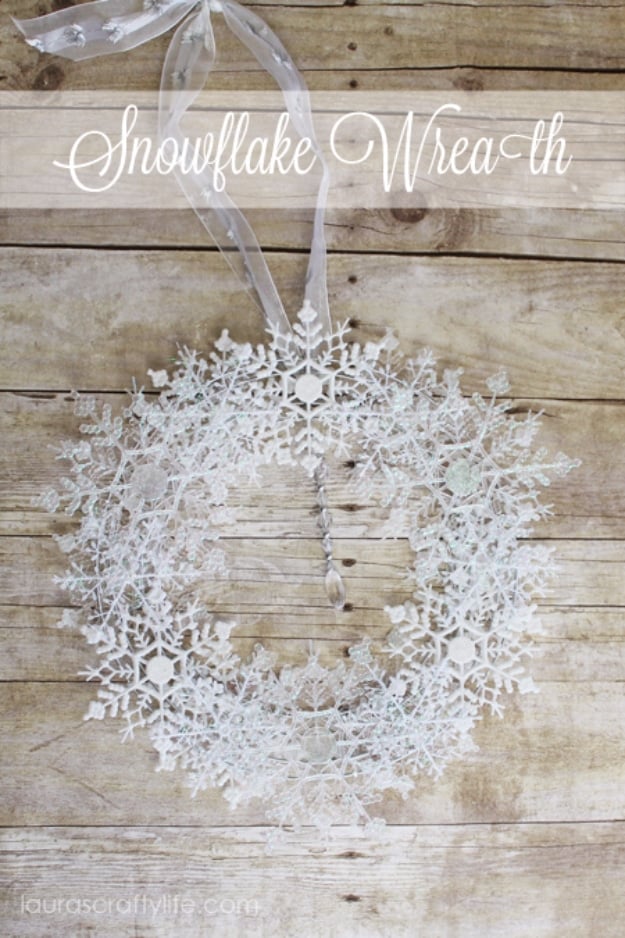 6. Winter Wonder Snowflake Garland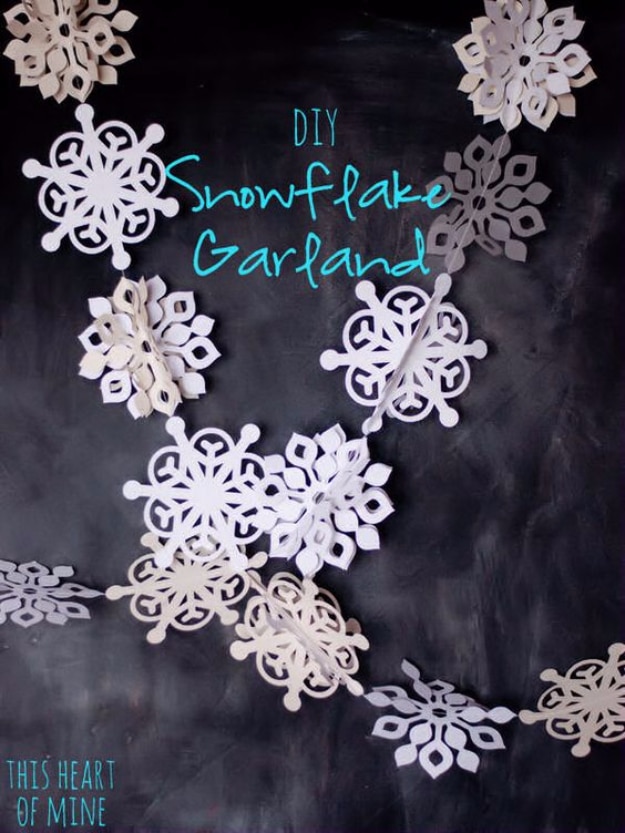 7. Glittered Clothespin Snowflakes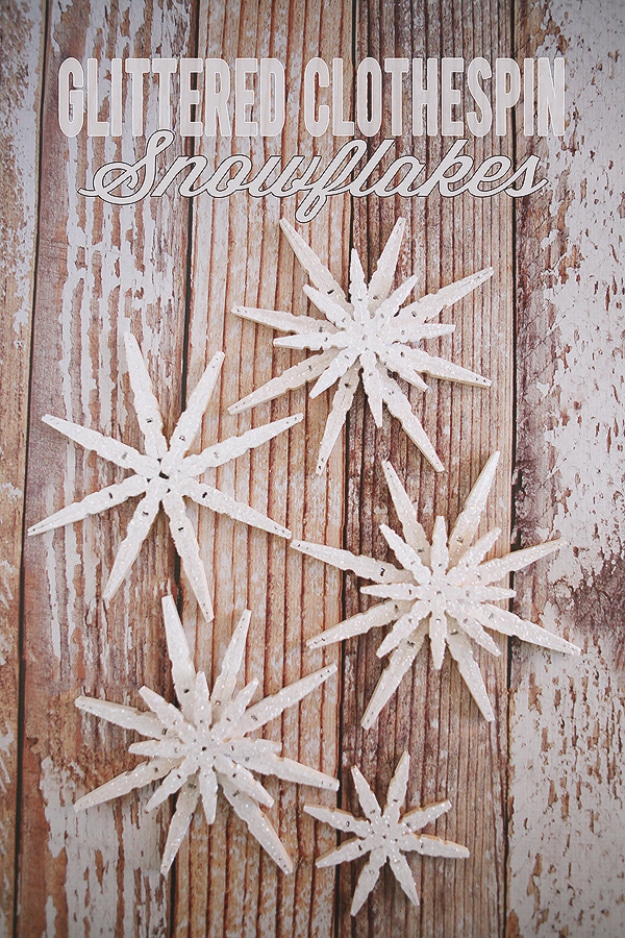 8. DIY Oversized Snowflakes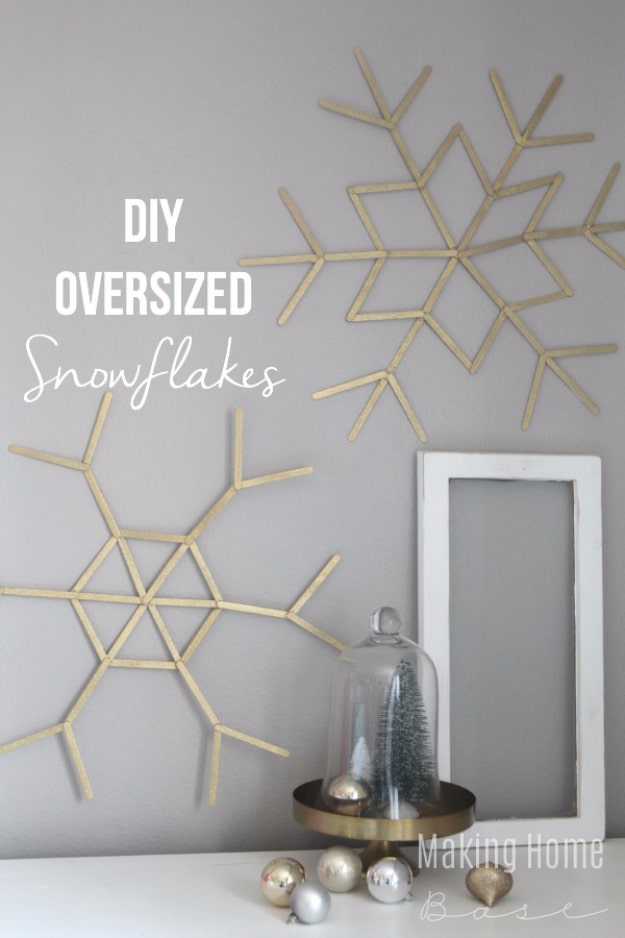 9. DIY Let It Snow Sign

10. Easy Crochet Snowflake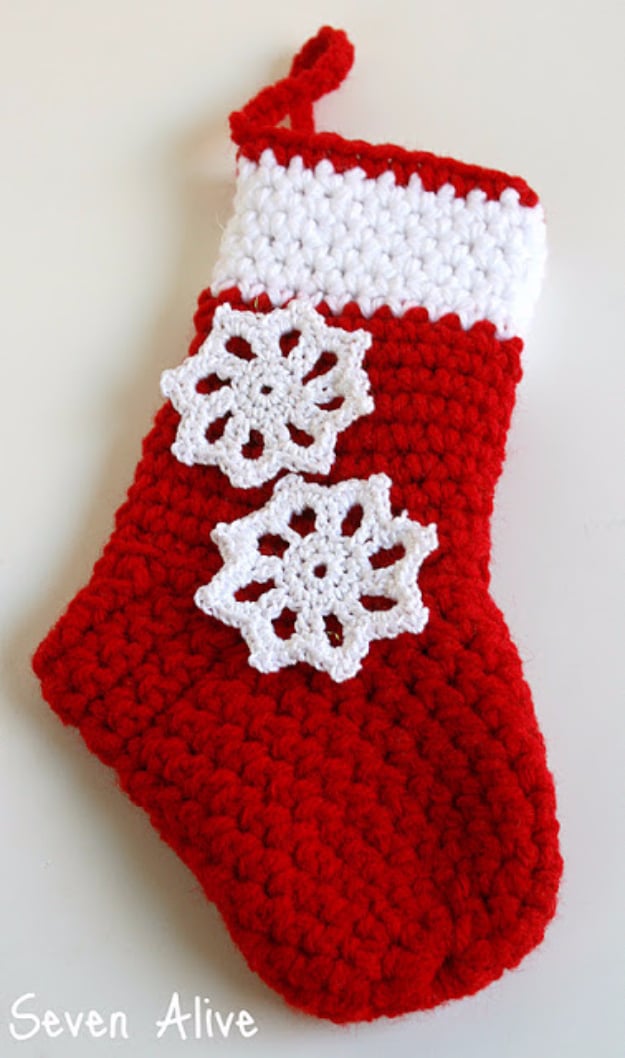 11. 3D Snowflakes

12. DIY Dollar Store Snowflake Decor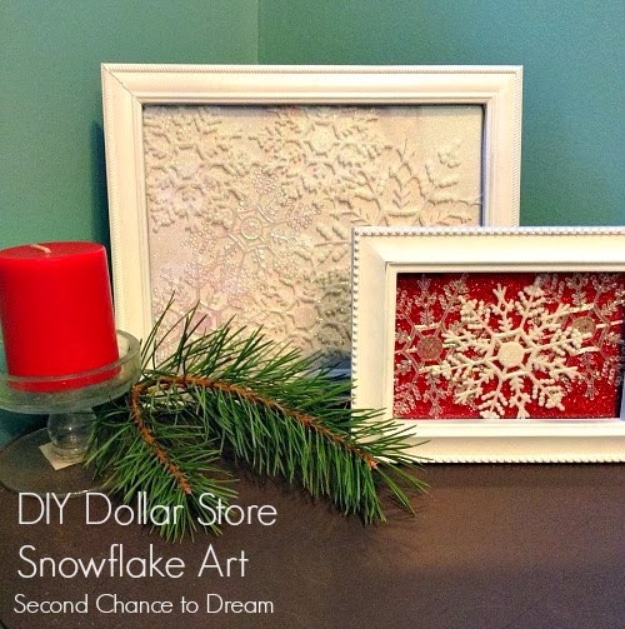 13. Beaded Snowflake Ornaments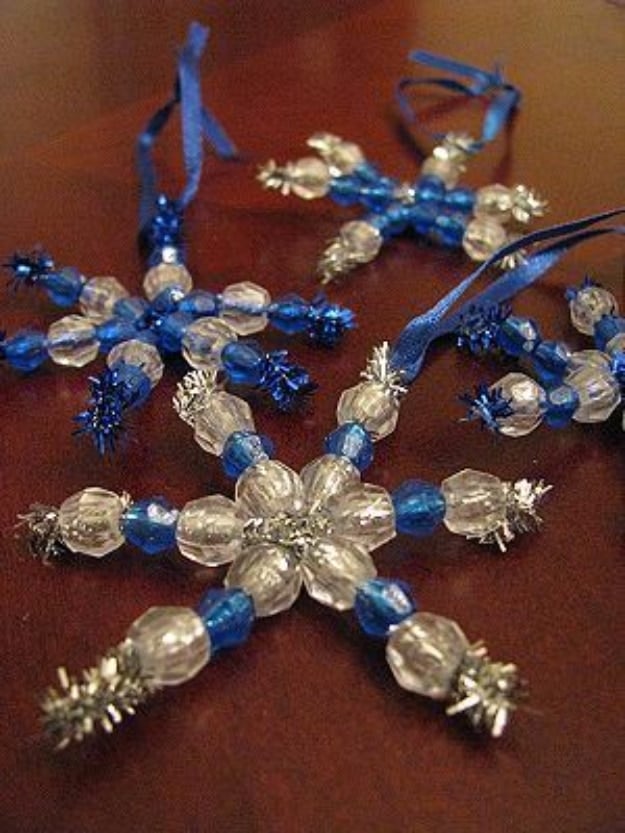 14. Snowflake Silk Screen Glass And Poem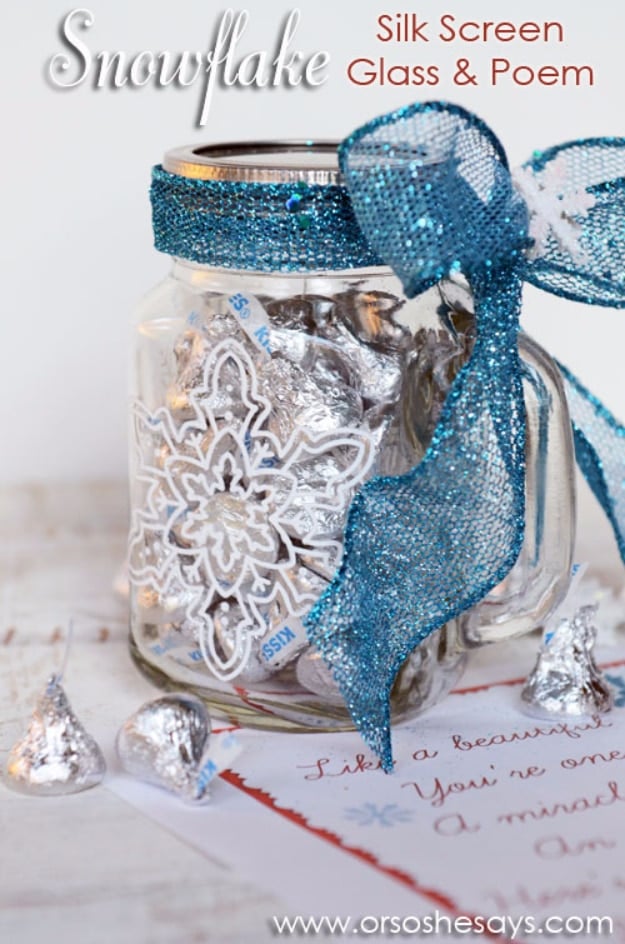 15. Glittery Snowflake Window Clings

16. Snowflake Wine Cork Ornament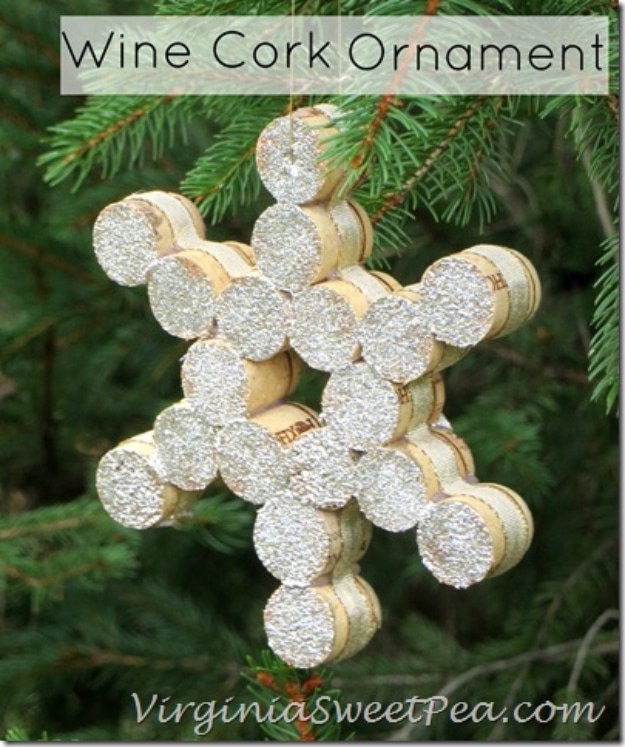 17. DIY Snowflake Plate Charger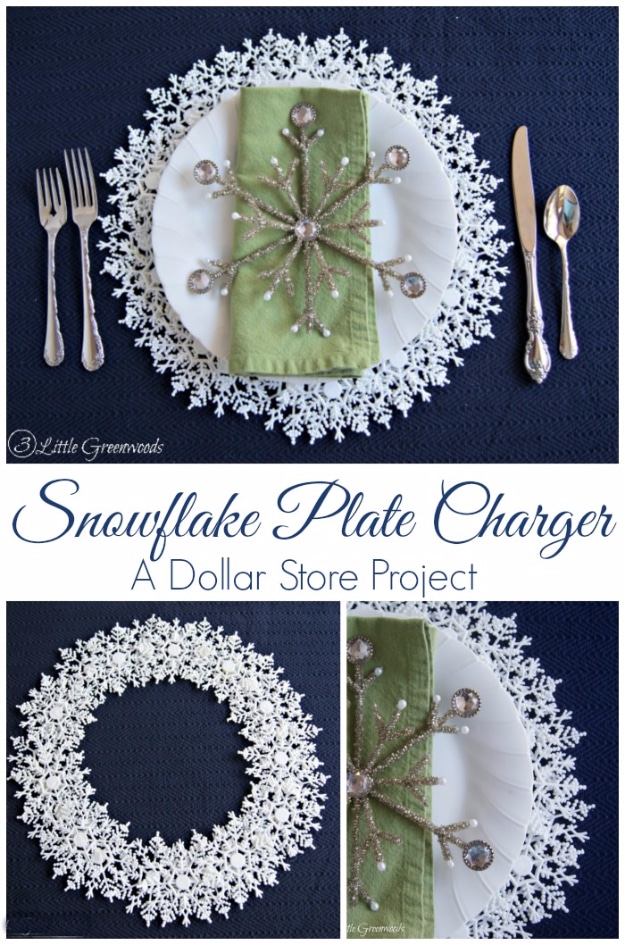 18. DIY Felt Banner Snowflake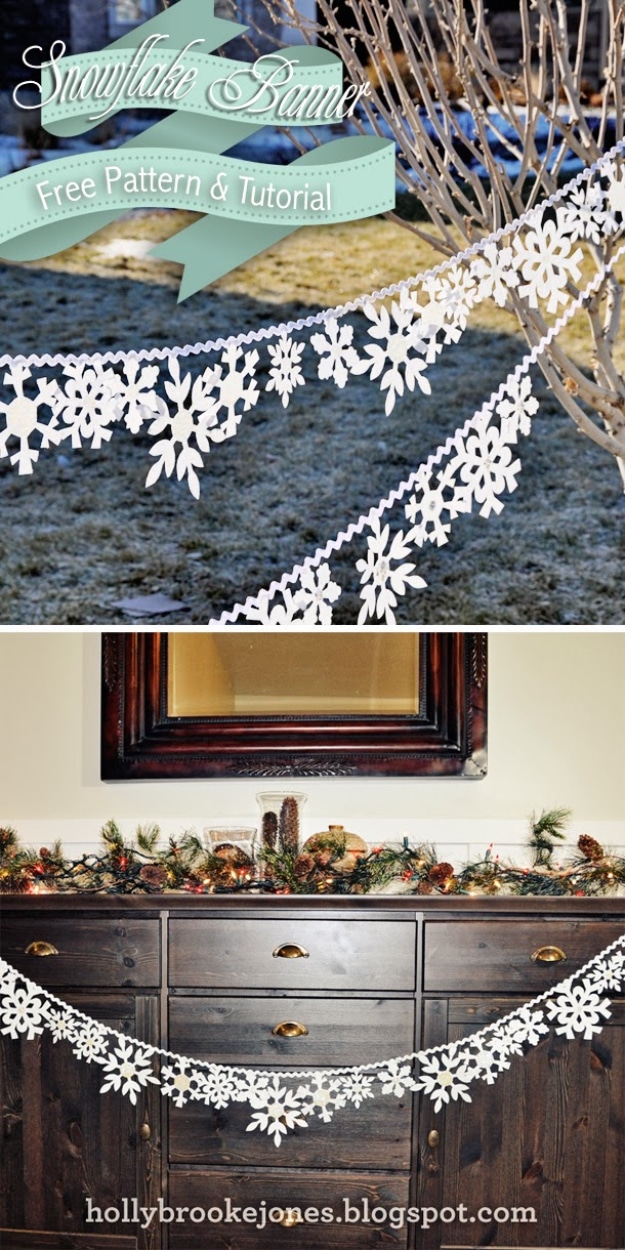 19. Wooden Snowflake Door Hanger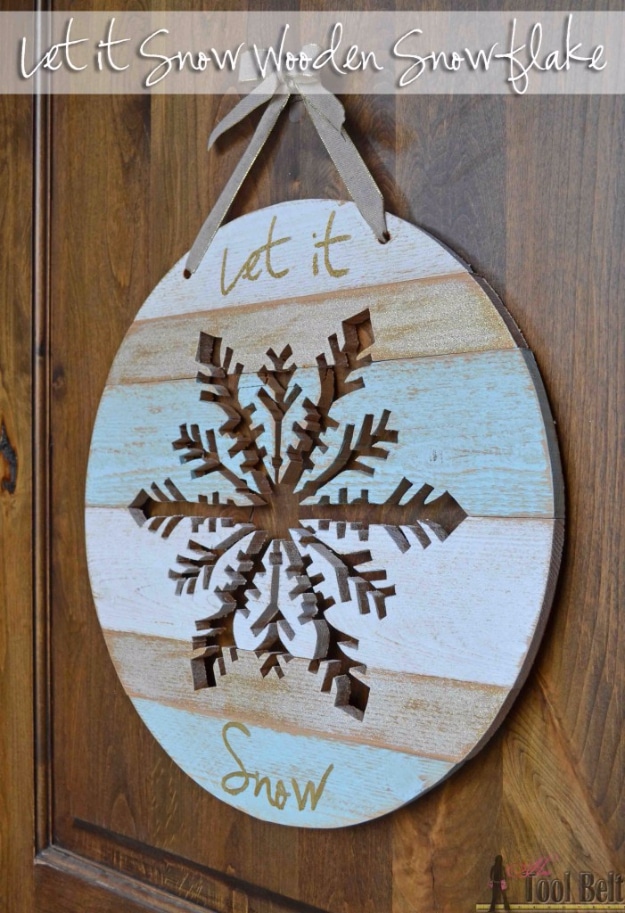 20. Quill Snowflakes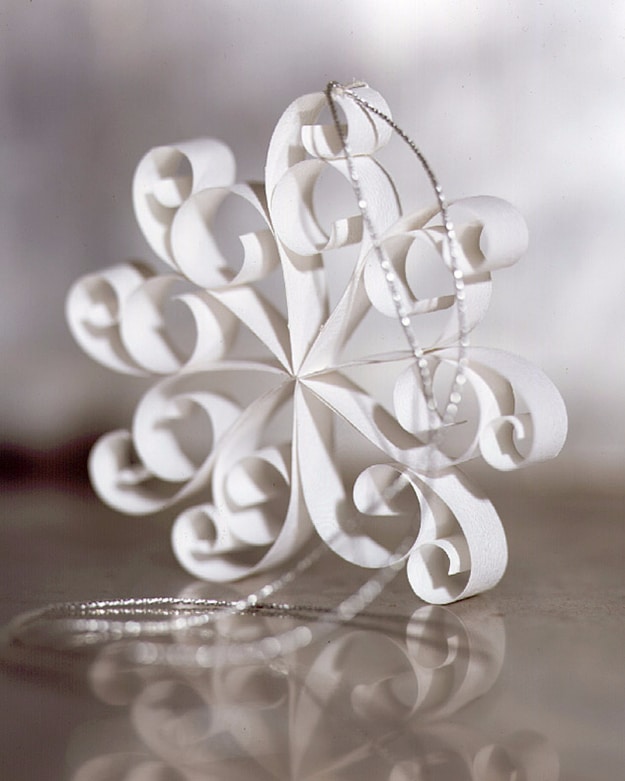 21. DIY Rustic Snowflake Craft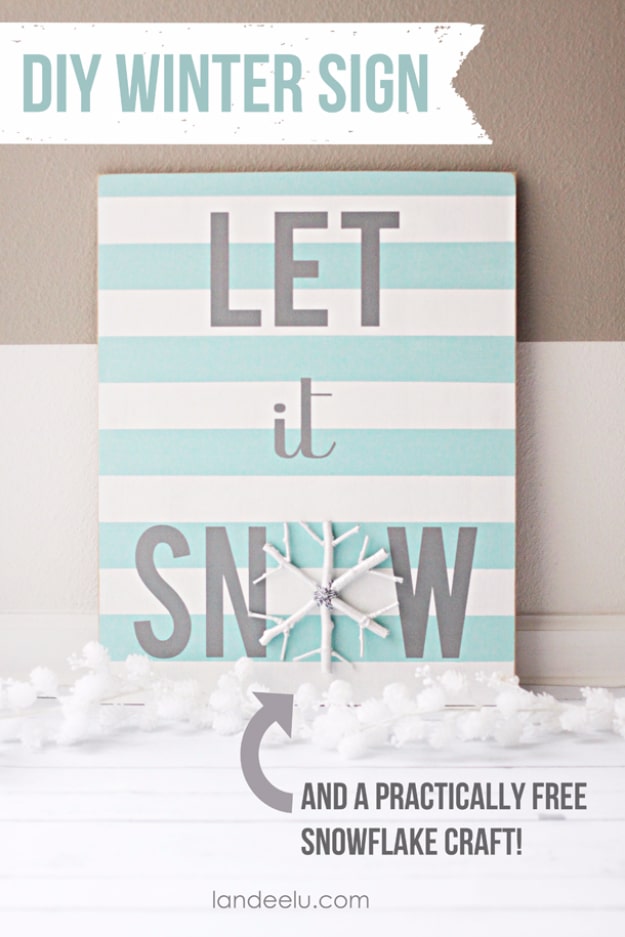 22. Gigantic Popsicle Stick Snowflake Craft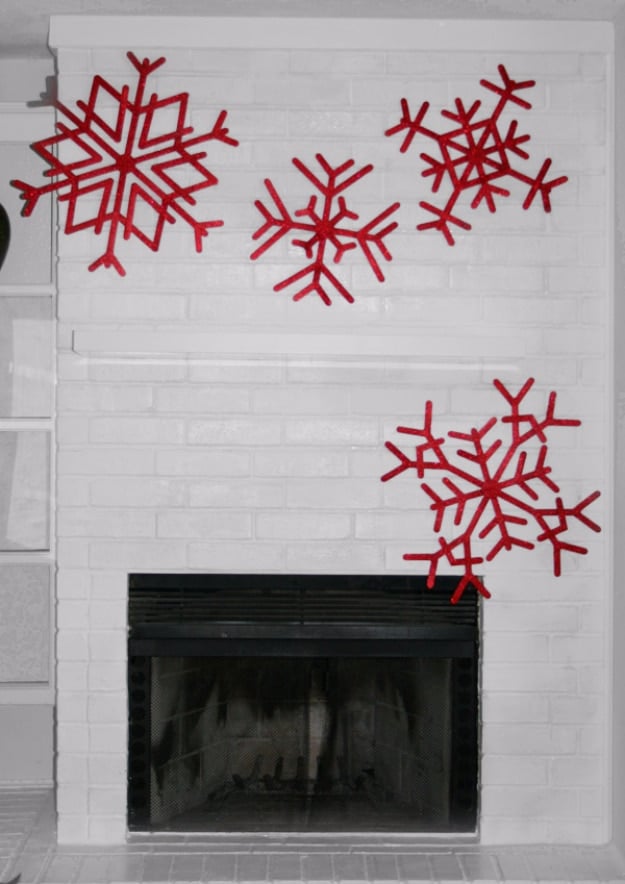 23. Reclaimed Wood Snowflake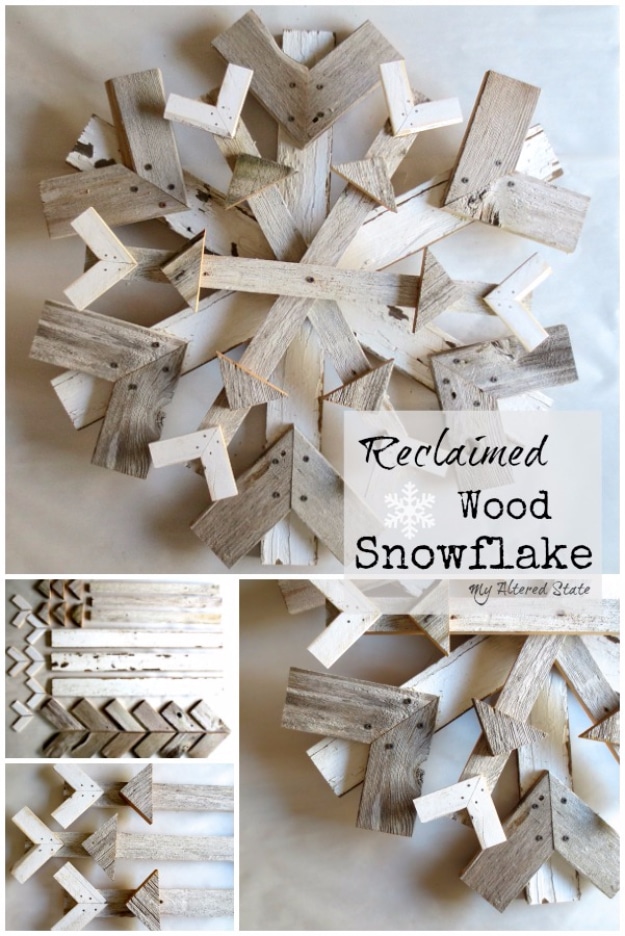 24. Blizzard In A Bottle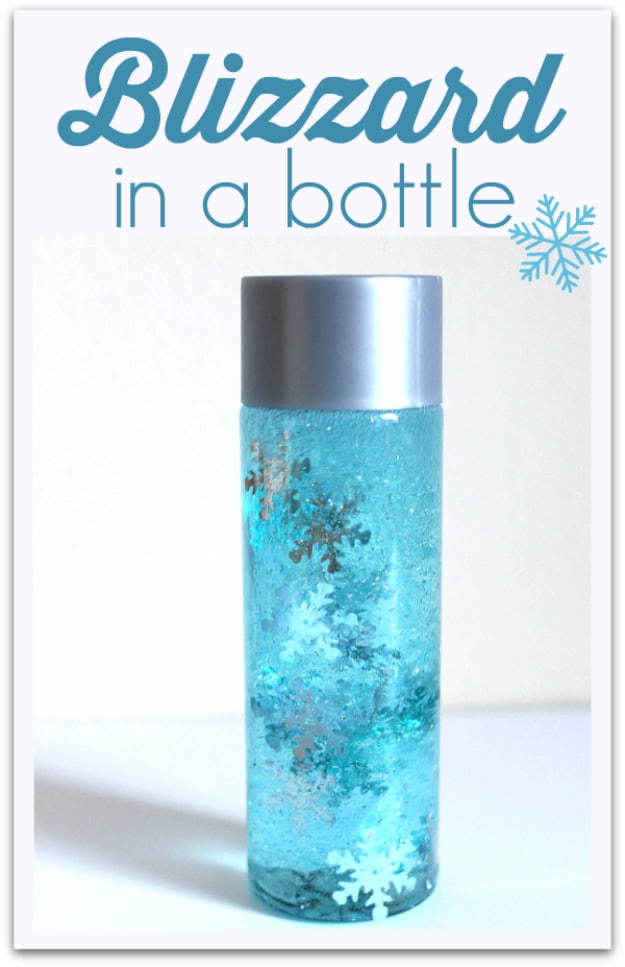 25. Watercolor Doily Snowflakes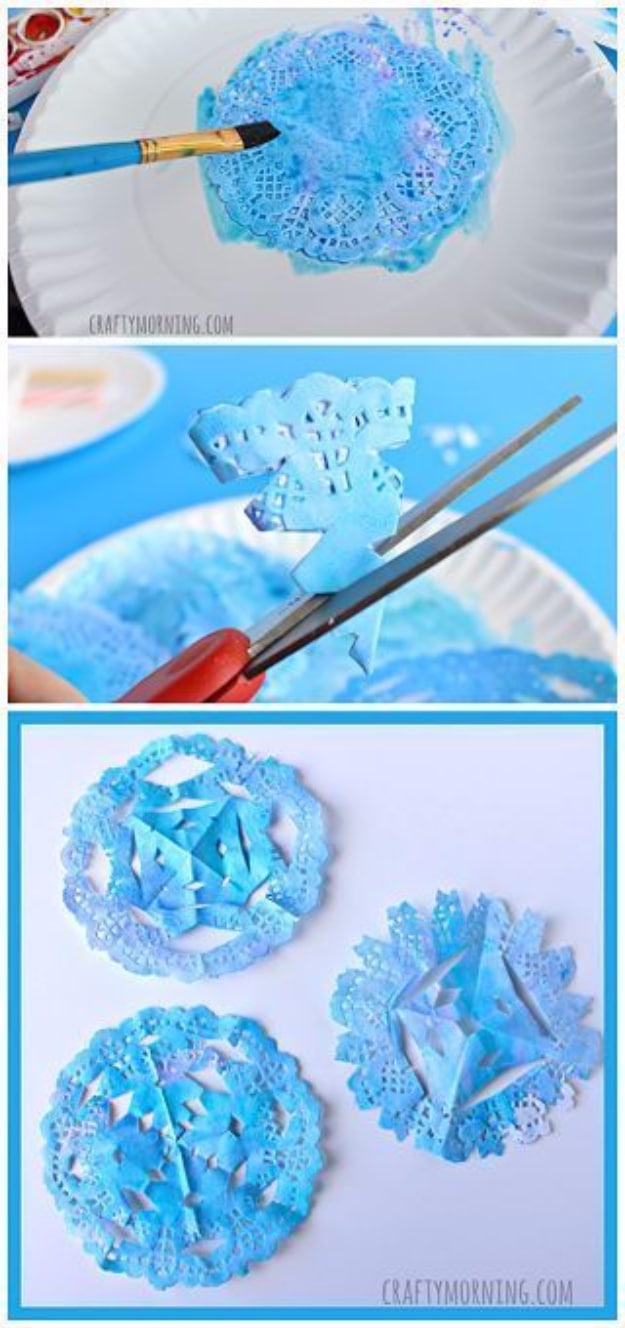 26. Snowflake Felt Coasters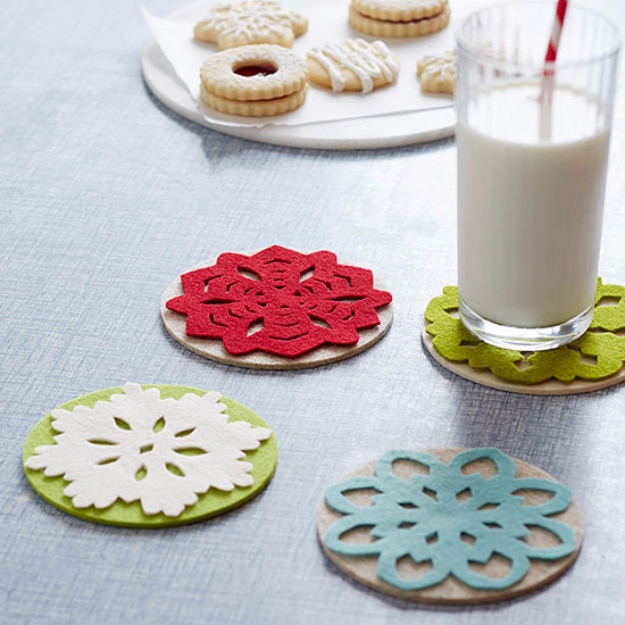 27. DIY Snowflake Yard Decoration

28. Bleeding Tissue Snowflake Art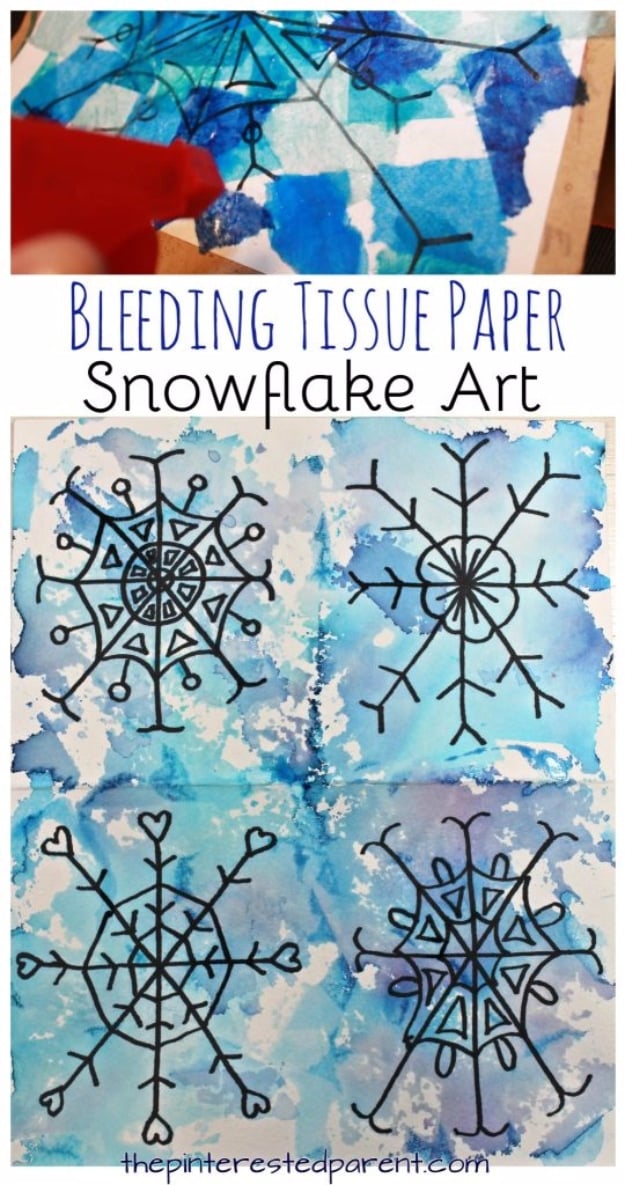 29. Dollar Store Snowflakes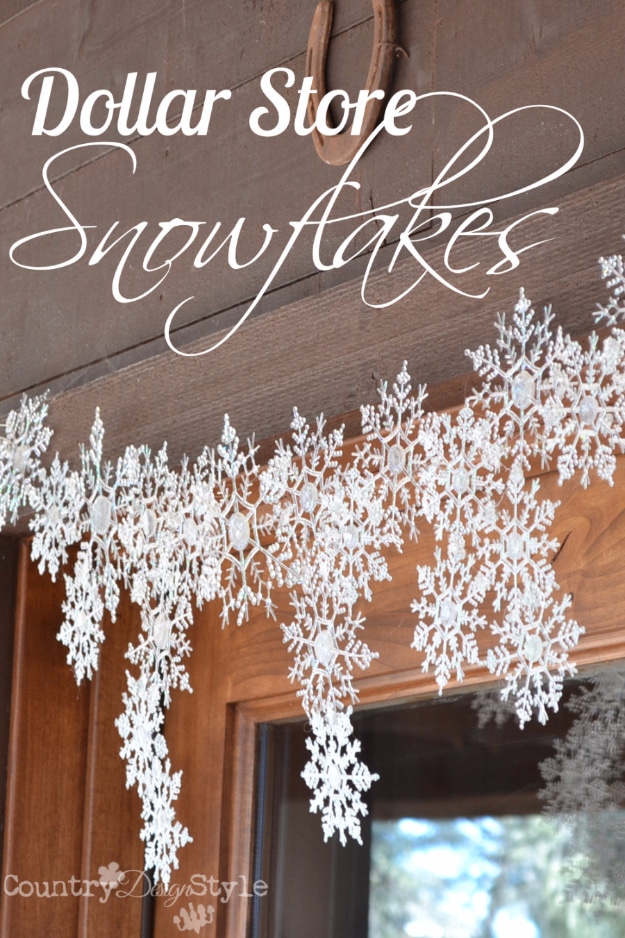 30. Crocheted Snowflake Table Runner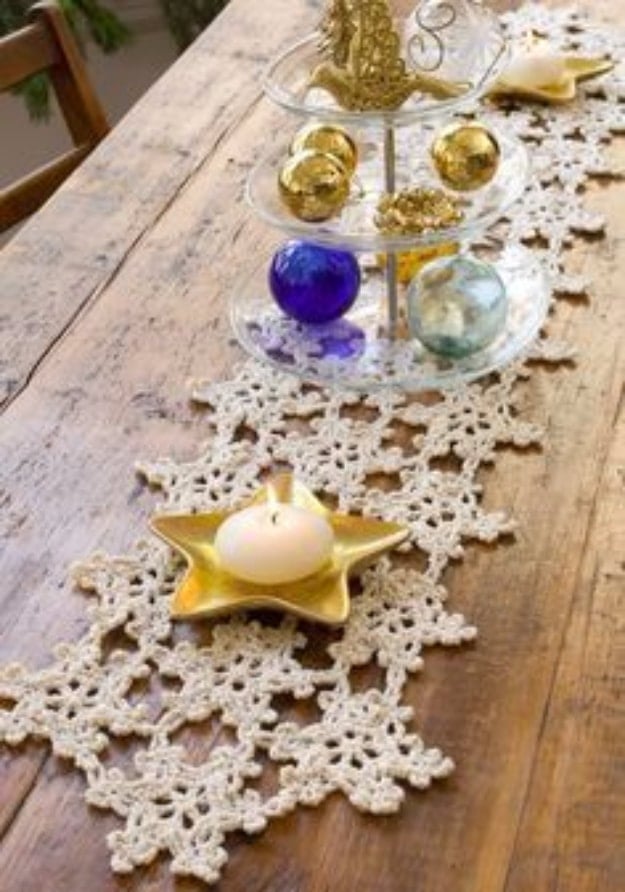 31. DIY Glittered Snowflake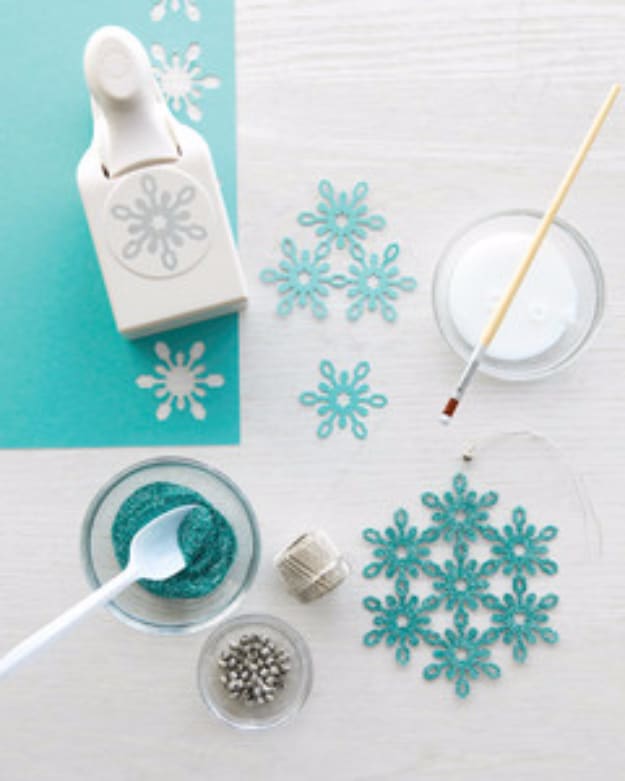 32. Borax Snowflake