Love spending time outdoors on the porch and patio, enjoying the nice weather? I do, too, and I have been wanting to entertain friends and family outside. My porch is just not quite up for party guests, though, and it needed a makeover. So I went looking for cool DIY ideas for the porch and patio so I could make some nice things myself. I found so many great ideas for porch and patio furniture and decor that I just had to share them with you. I love ideas that make the home more "homey" and the porch is no exception. From pallet signs to comfy chairs to shelving and accent pieces, we have some awesome do it yourself projects you have to check out. Quick, easy and cheap ideas and some that you will want to keep forever. Make your porch or patio like an extra room you never knew you had with these fabulous homemade decor ideas.
DIY Patio Ideas
1. DIY Ladder Shelf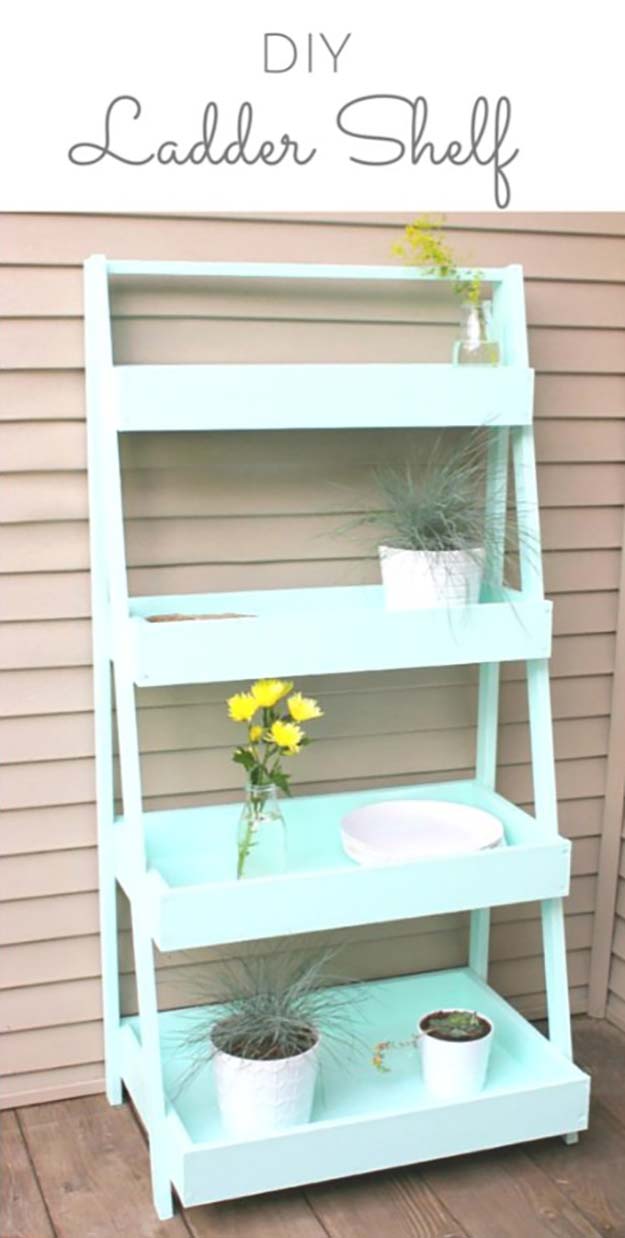 I want this on my patio now! I simply love this DIY idea for displaying all the random but beautiful pots and plants I have on the ground. The pop of color is awesome, too. Definitely on my list of upcoming weekend DIY projects.
2. Patio Rustic Cooler Box

Looking for some rustic patio decor ideas? This is one of my favorites, as it is super practical, a cooler for holding drinks. Best of all, it is inexpensive to make, and you can use an old broken cooler just as well as a new one. (Not one that leaks, though 🙂 There is an awesome step by step video that shows you exactly how to make this cool DIY furniture for your porch or patio.
3. DIY String Lights Canopy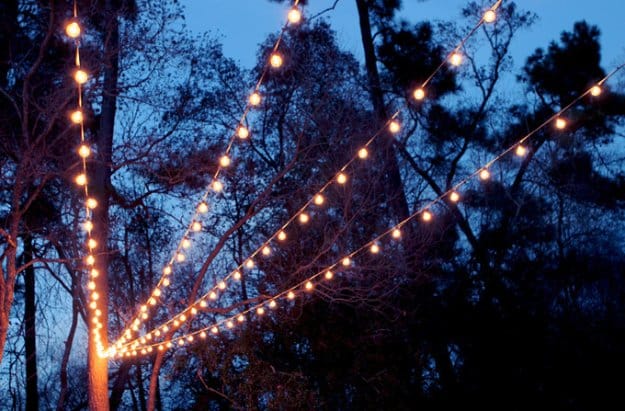 If you're searching for a way to make your patio extra special, consider hanging string lights canopy. It sure makes the atmosphere dreamy and almost magical. These lights look amazing and would be a perfect background for a night of entertaining.
4. Repurposed Teracotta Pot Into Accent Table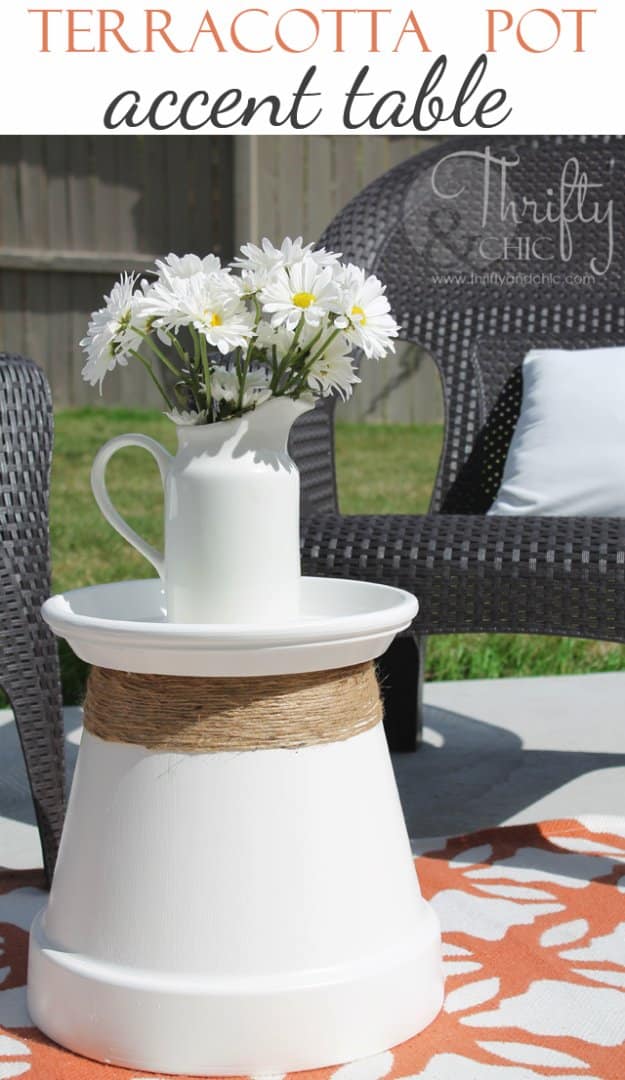 When you want to find some cool patio decor ideas to make, cheap ones that fit your budget, this crafty accent table made from a large terra cotta pot definitely belongs on your "must make next" list. Whether you are looking for DYI ideas for the deck, patio, porch or backyard, this do it yourself planter is easy to make and inexpensive, too. I made two of these when I needed a unique Mother's Day gift idea for my Mom. Since she loves to garden and spend time outdoors, I knew this was the perfect present for her.
5. DIY Flower Basket Chandelier

Wow, I am in love with this idea! It is so easy and the turn-out is just so gorgeous. This flower basket chandelier in the porch at night is sure to be a sight to behold. Read the full tutorial on Chica Circle to learn how to make your own.
Save these DIY ideas and share on Pinterest
6. Hammock Swing Tutorial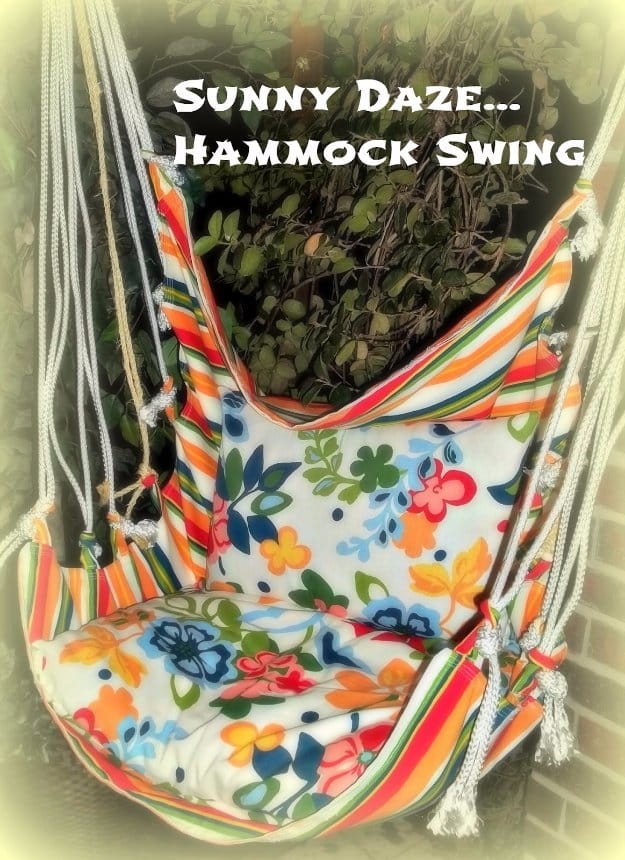 Make a DIY hammock chair with this easy tutorial from So You Think You're Crafty. It will be the coziest addition to your patio for that afternoon of relaxation. The tutorial is super great and so easy to follow. I'm putting this on my weekend to-do projects.
7. DIY Patio Pallet Bar

Learning how to make an outdoor pallet bar is the perfect DIY patio furniture project to complete your outdoor furniture collection. DIY outdoor furniture has never been easier or more functional than this pallet bar.
8. DIY Rope Ottoman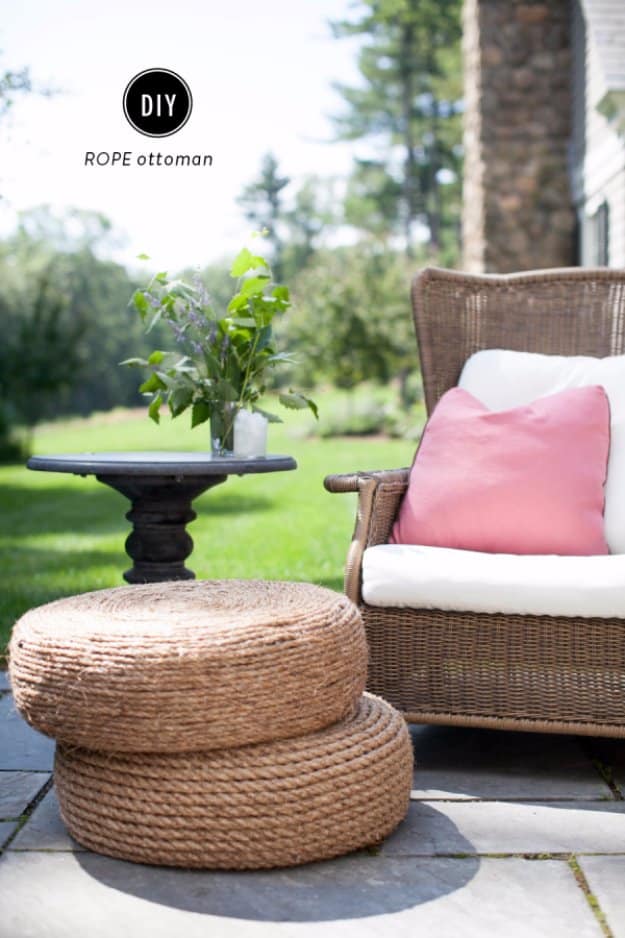 Get ready to make an adorable rope ottoman to spice up your outdoor with the simple step-by-step instructions from Style Me Pretty. I never knew that this attractive, modern looking ottoman came out from an old tire. It really looks high-end but doesn't come with a hefty price tag.
9. DIY Outdoor Chandelier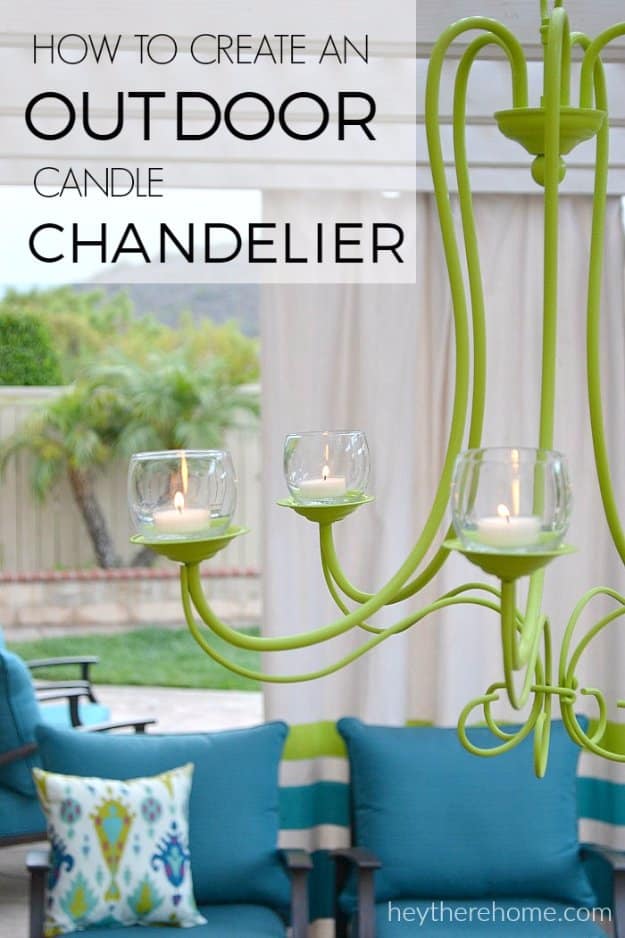 Looking for a low-cost project to beautify your porch? Let the light shine on your patio with this Outdoor Candle Chandelier. I have been trying to create a fun and relaxing outdoor living area and I really think that this re purposed outdoor candle chandelier would be a great addition to my porch decor.
10. How to Make a DIY Modern Fire Pit from Scratch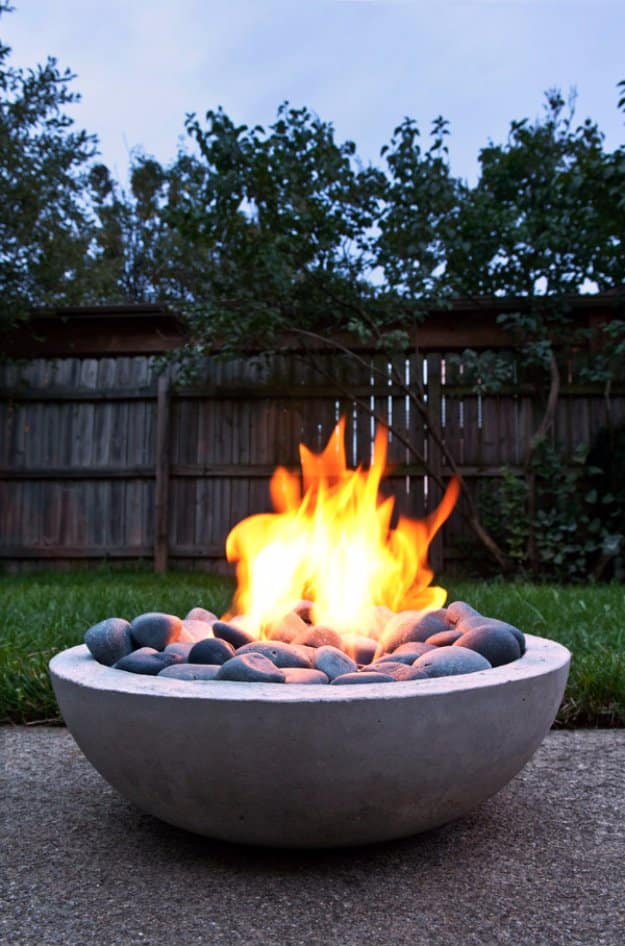 Do you want to know how to build a DIY outdoor fire pit plans to warm your patio or porch for an evening of entertaining? If a modern fire pit interests you then you should definitely check this one out. It's an awesome project by Man Made DIY and you will never get lost with their comprehensive tutorial.
11. Mason Jar Lanterns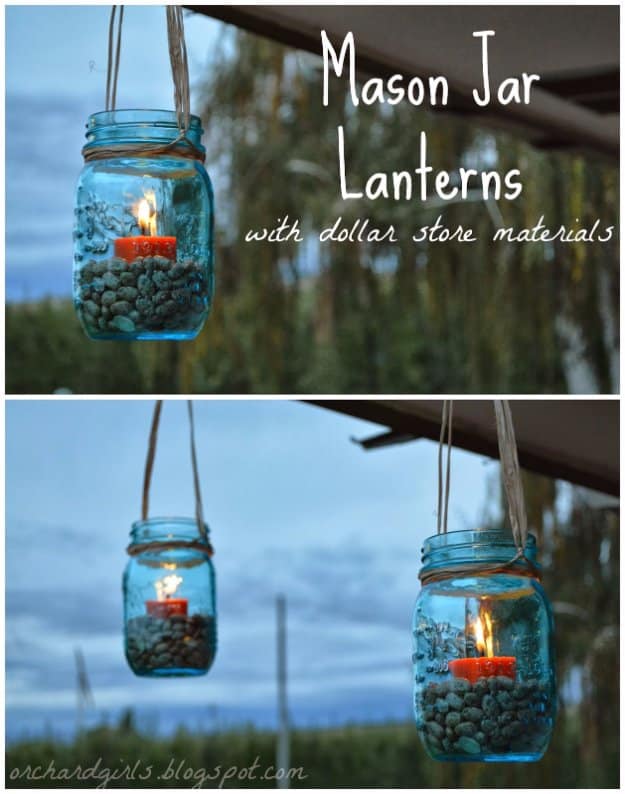 12. Easy DIY Porch Light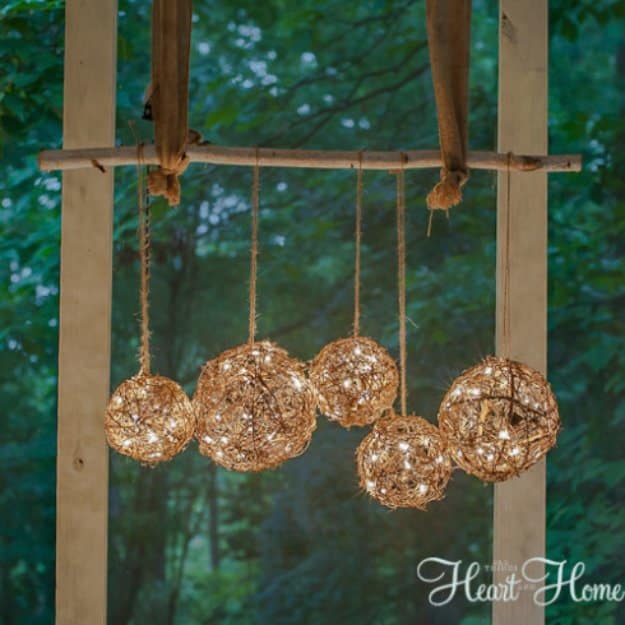 13. DIY Front Porch Bench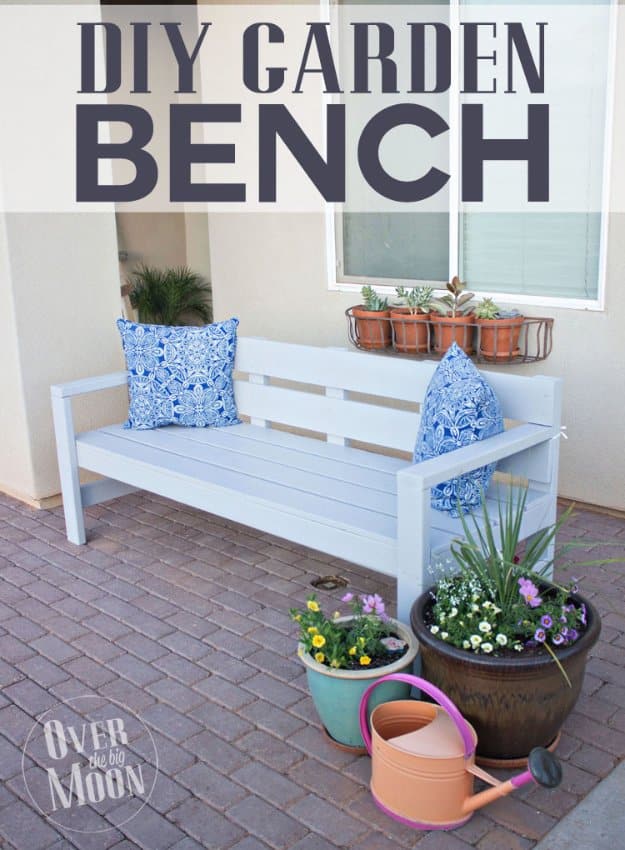 14. How to White Wash Terra Cotta Pots for Front Porch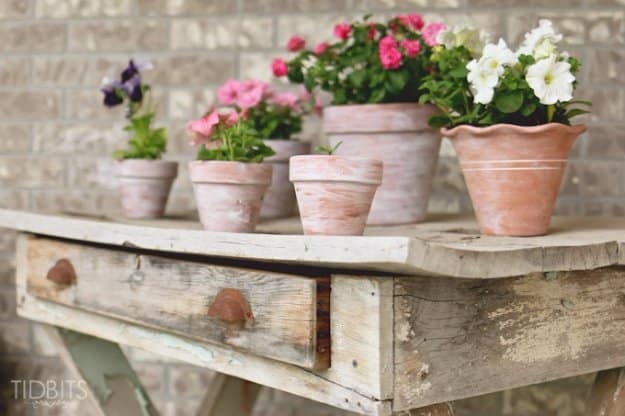 15. Ping Pong Ball Lights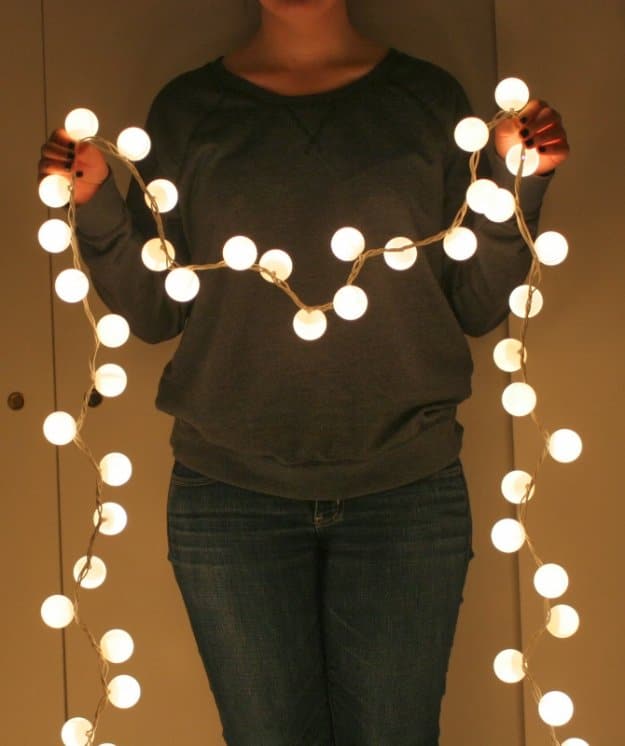 16. DIY Modern Rustic Wall Hanging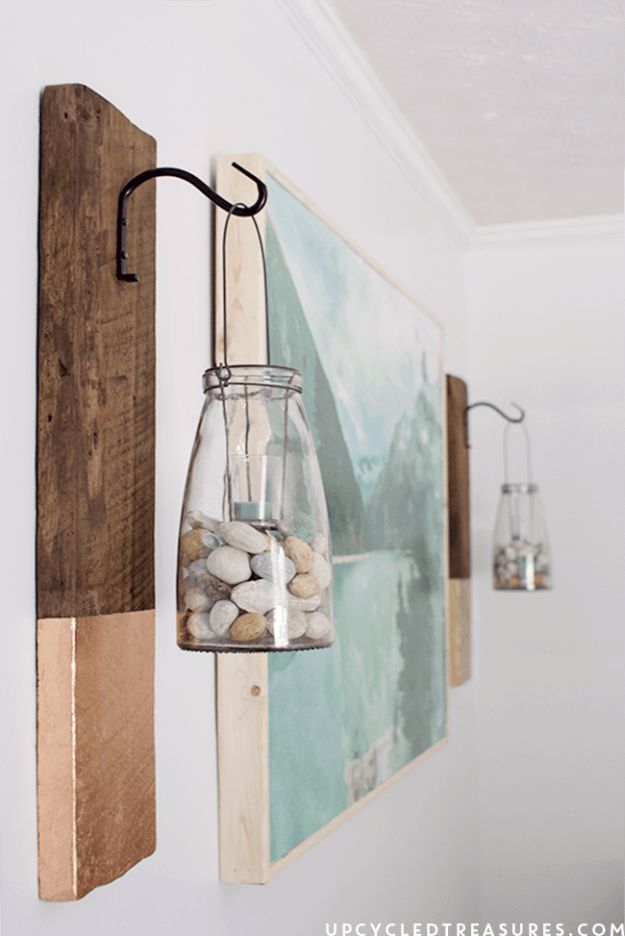 17. DIY Pallet Wood Sign

18. How to Build a Pallet Wood Chair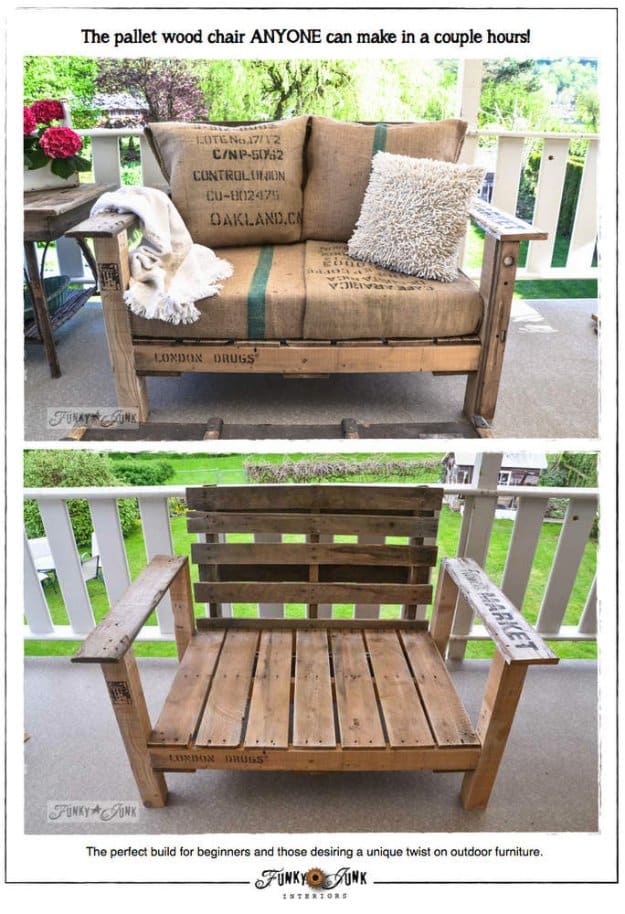 19. Mason Jar Vase on Lattice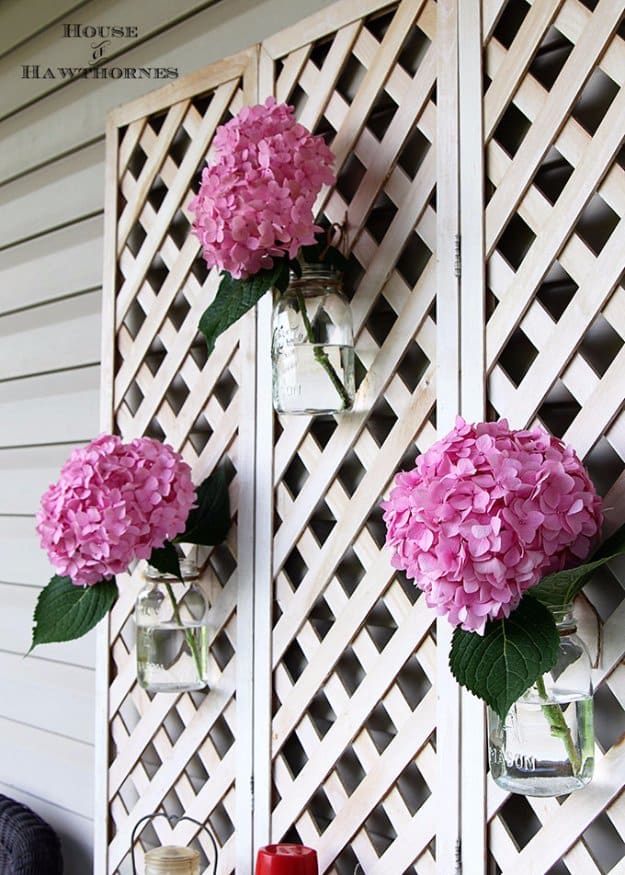 20. DIY Outdoor Modular Seat Tutorial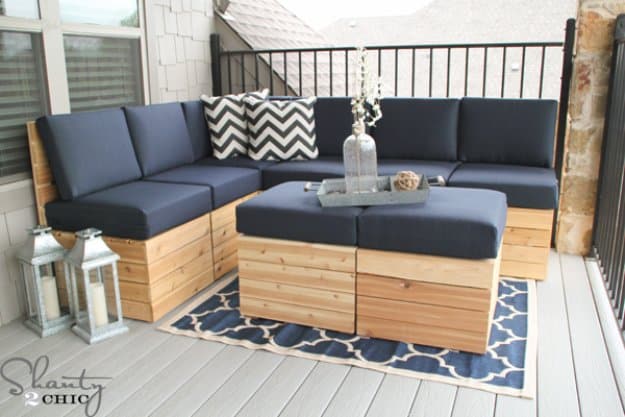 21. Upcycled Front Porch Planter Drawer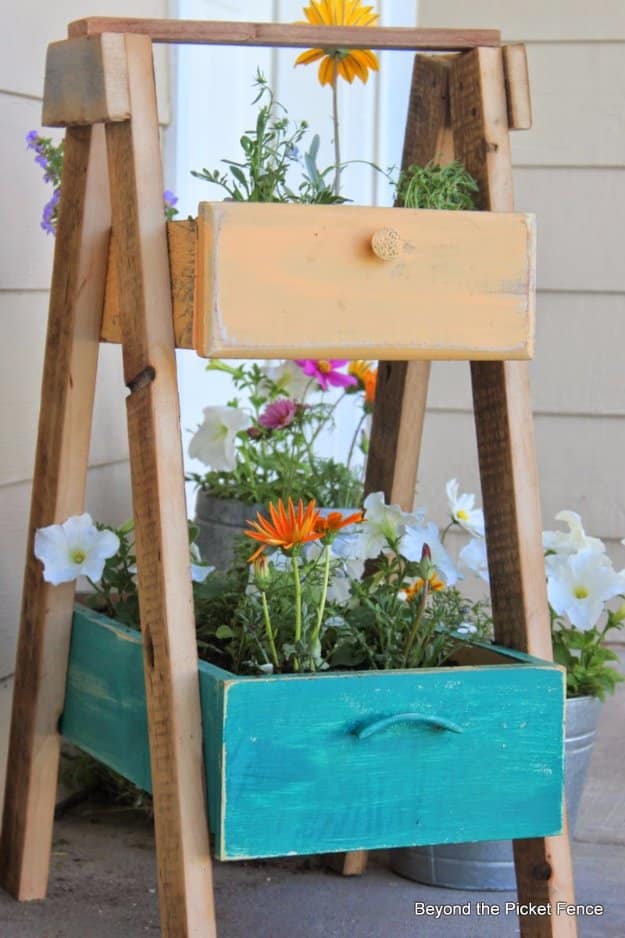 22. Milk Can Table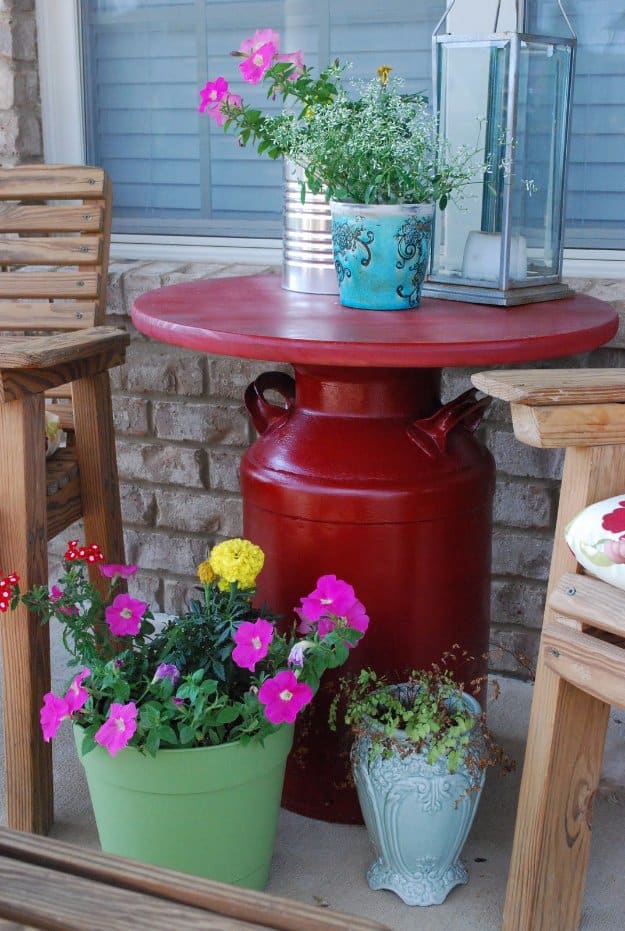 23. DIY Farmhouse Bench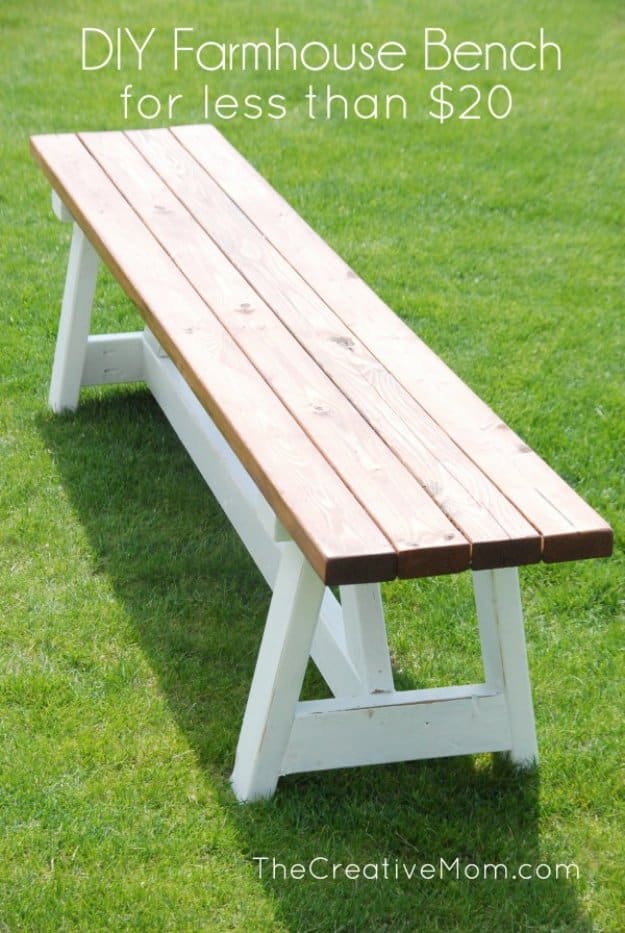 24. DIY Monogrammed Mat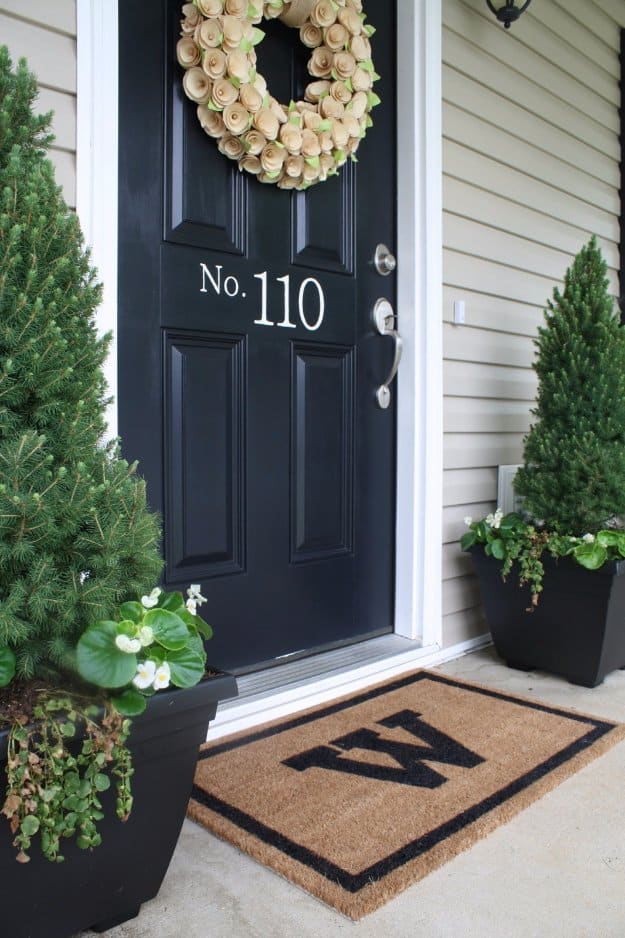 25. DIY Succulent Chandelier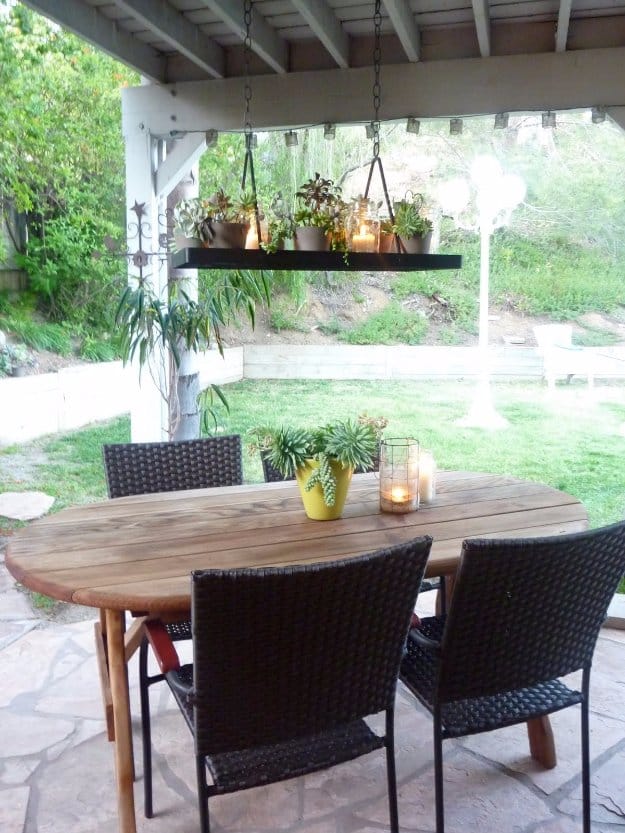 26. Recycled Milk Can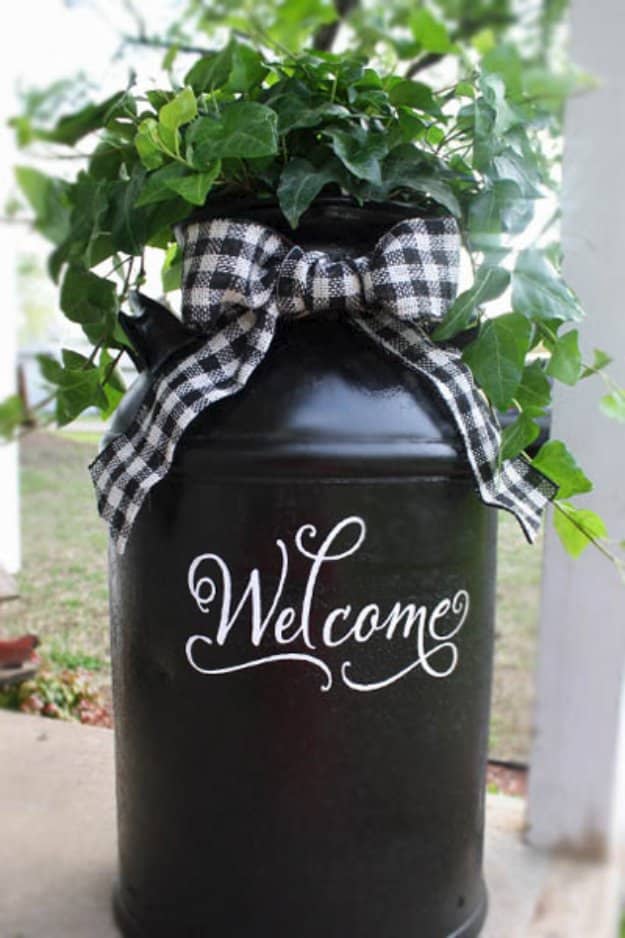 27. Hanging Front Porch Rules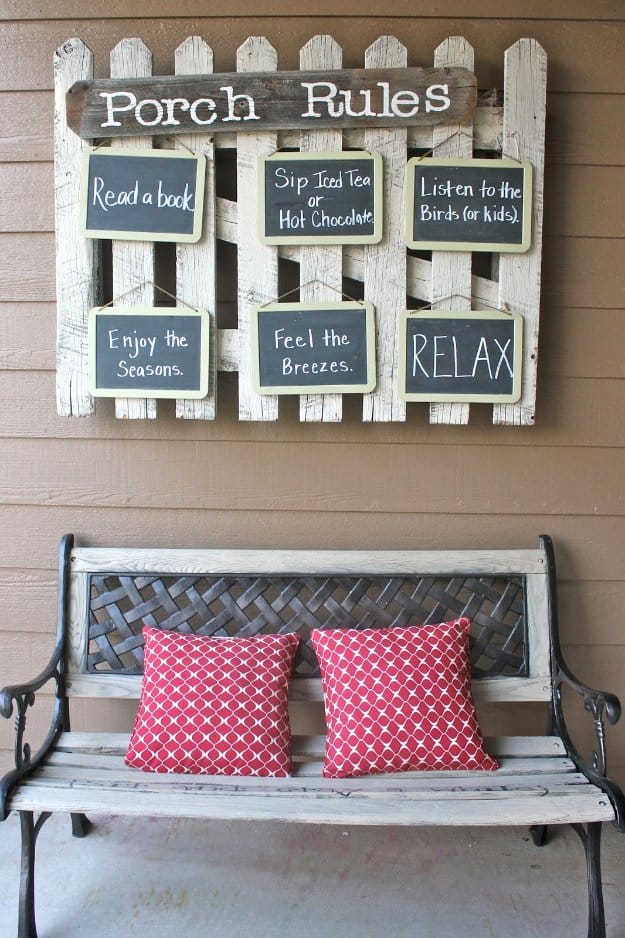 28. Chalkboard and Vintage Ladder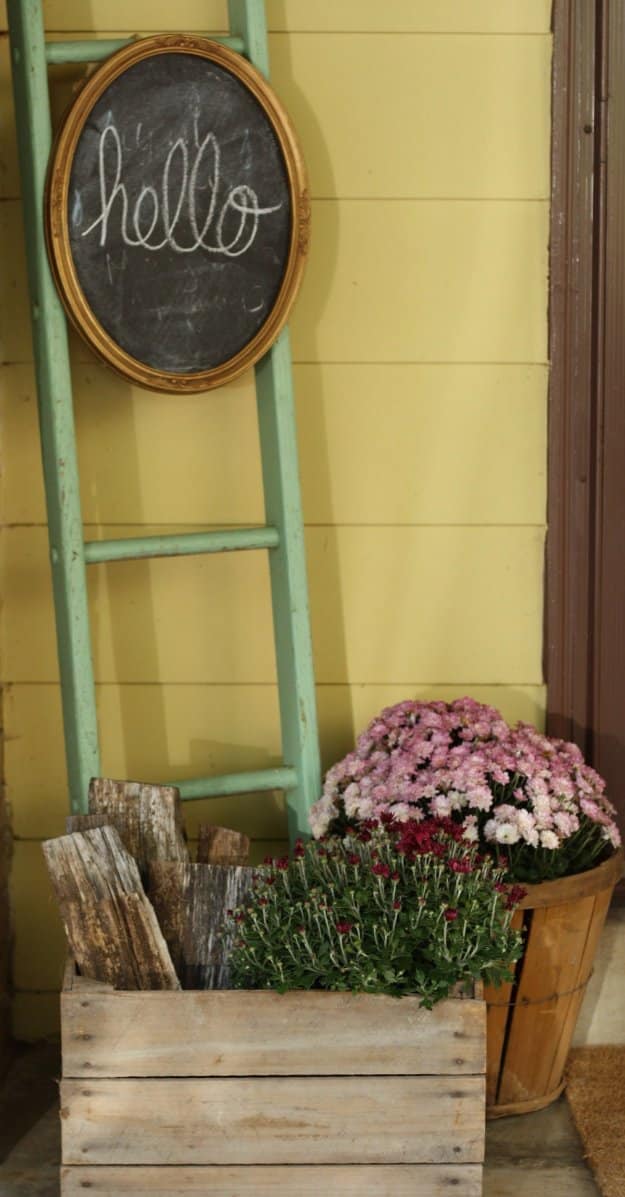 29. How to Set Up Mini Water Gardens on Your Deck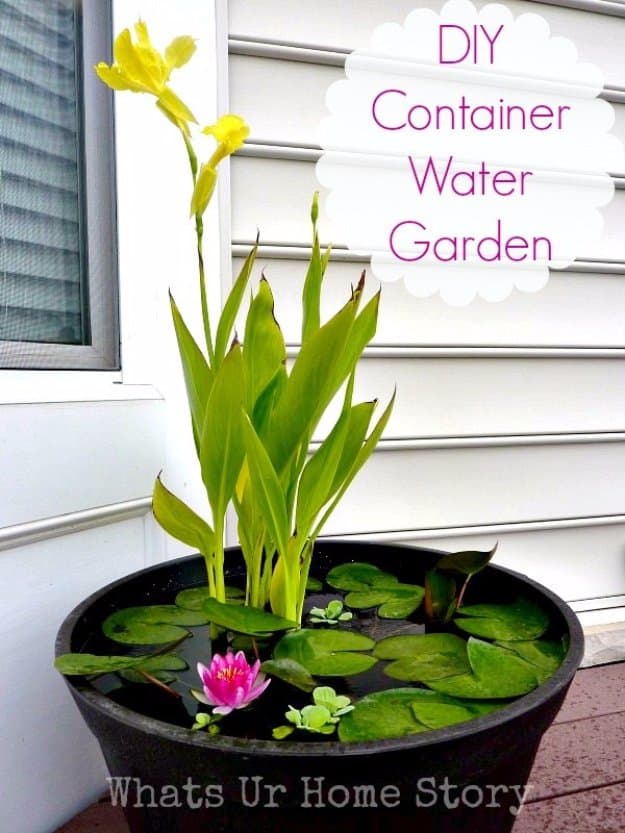 30. How to Make Outdoor Curtains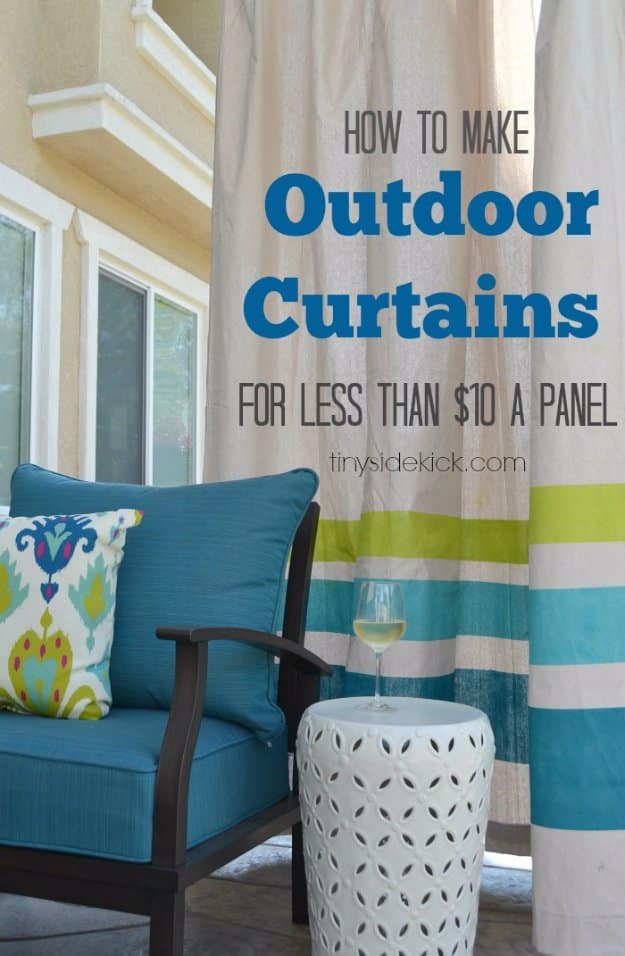 31. Tiered Herb Garden Tutorial

32. Brick Edging Tutorial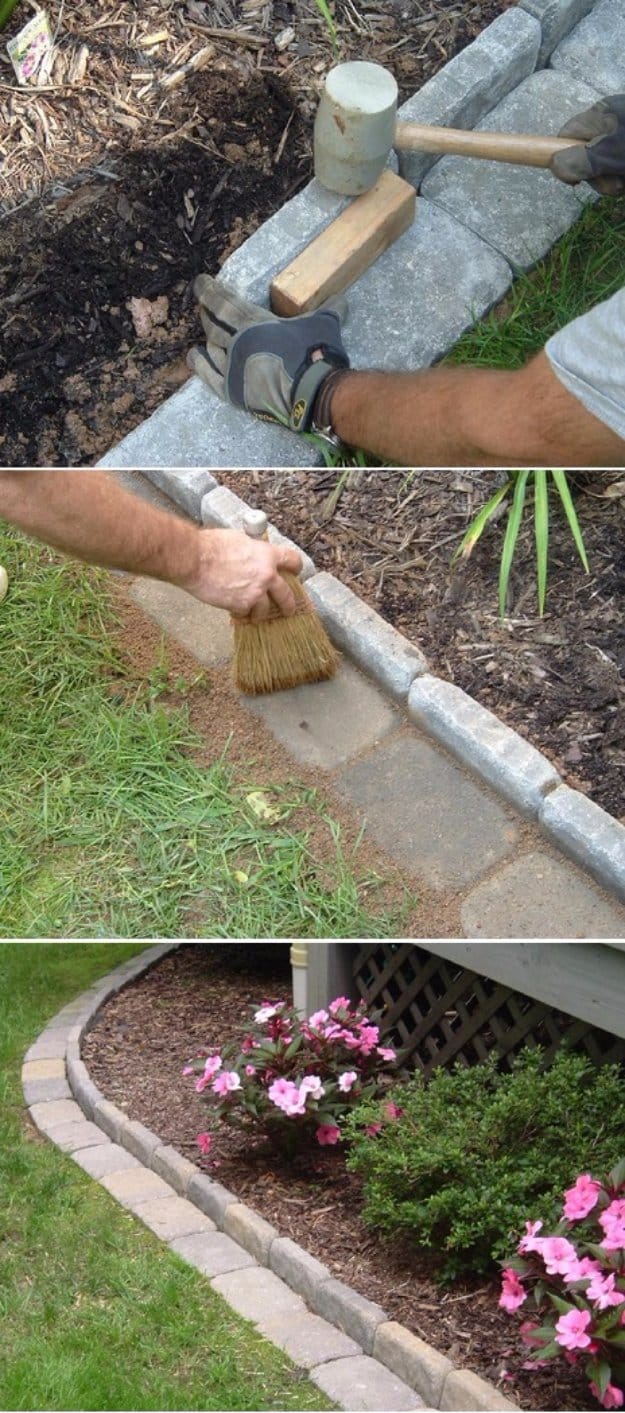 33. Folding Chair Facelift for your Porch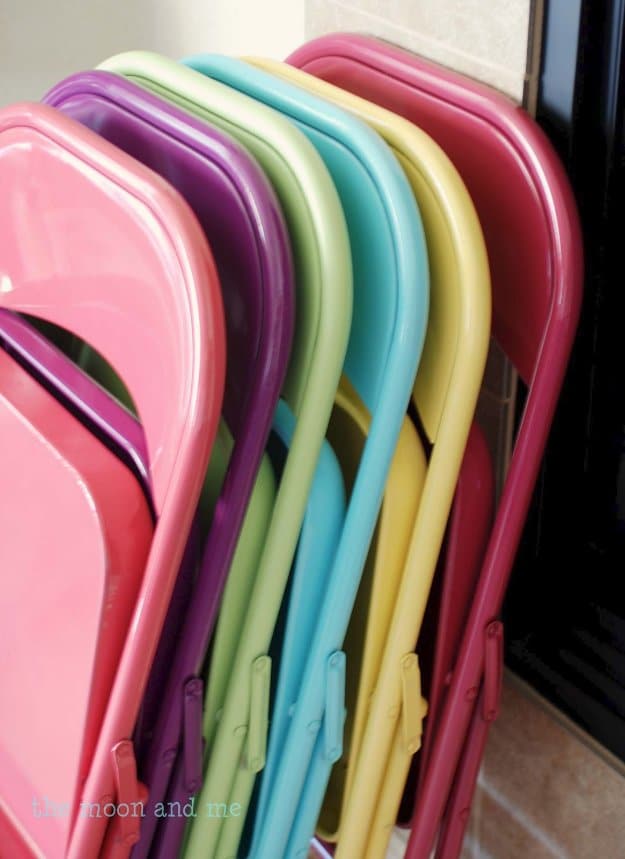 34. DIY Drink Station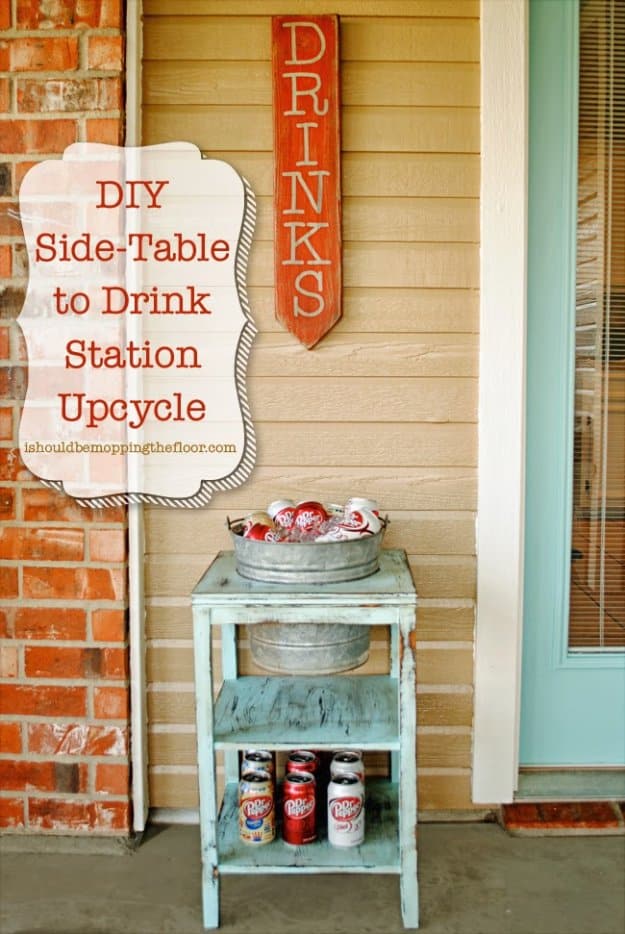 35. DIY Gravel Patio

36. DIY Patio Day Bed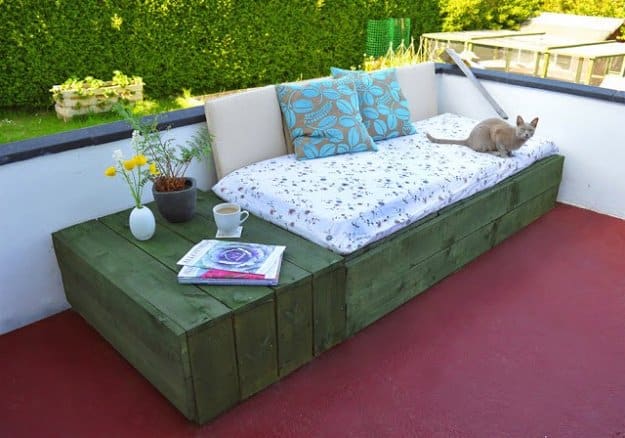 37. DIY chalkboard Bottle Opener Patio Decoration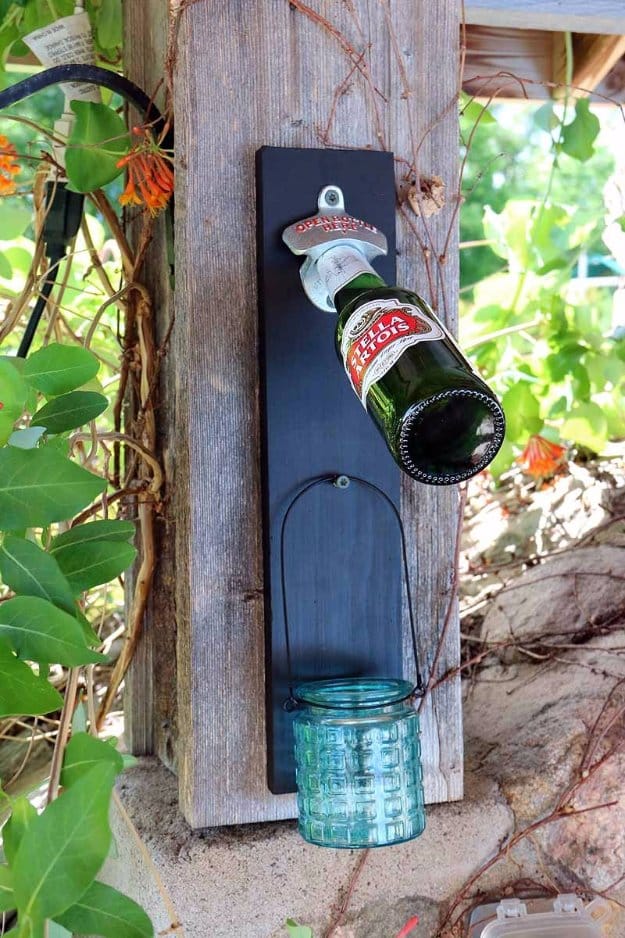 38. DIY Outdoor Curtain Rods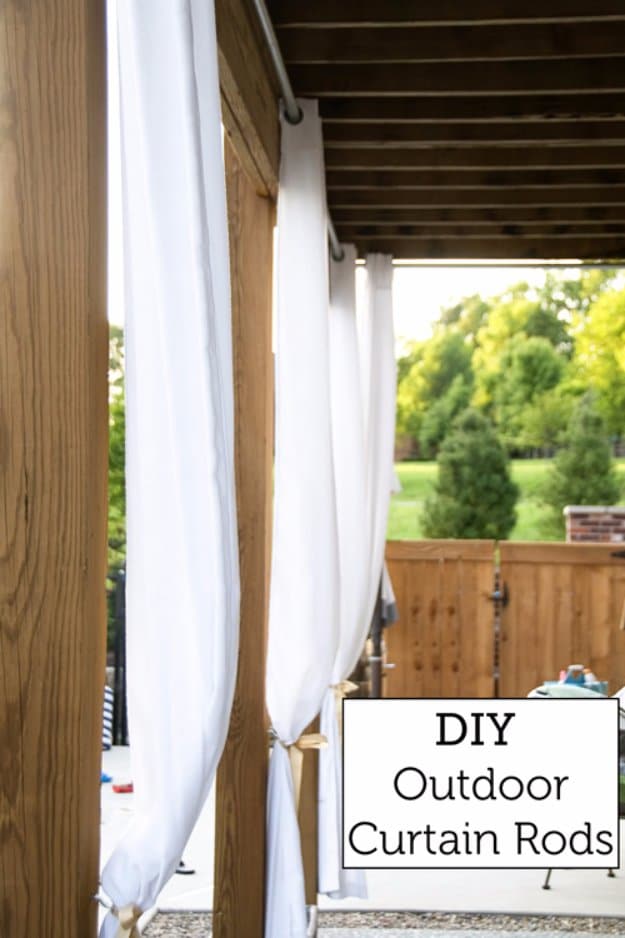 39. DIY Garden Slat Wall for your Patio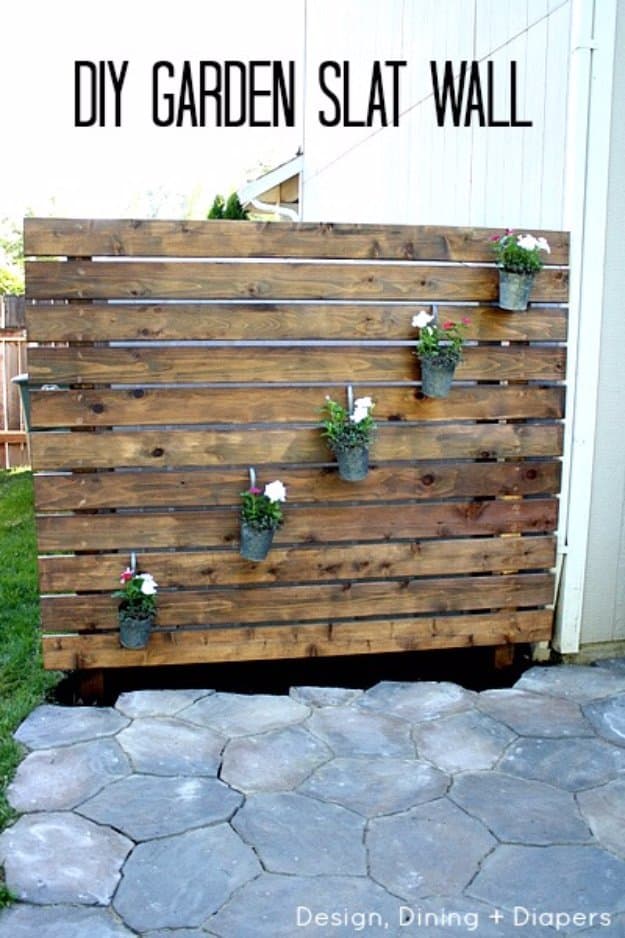 40. DIY Welcome Sign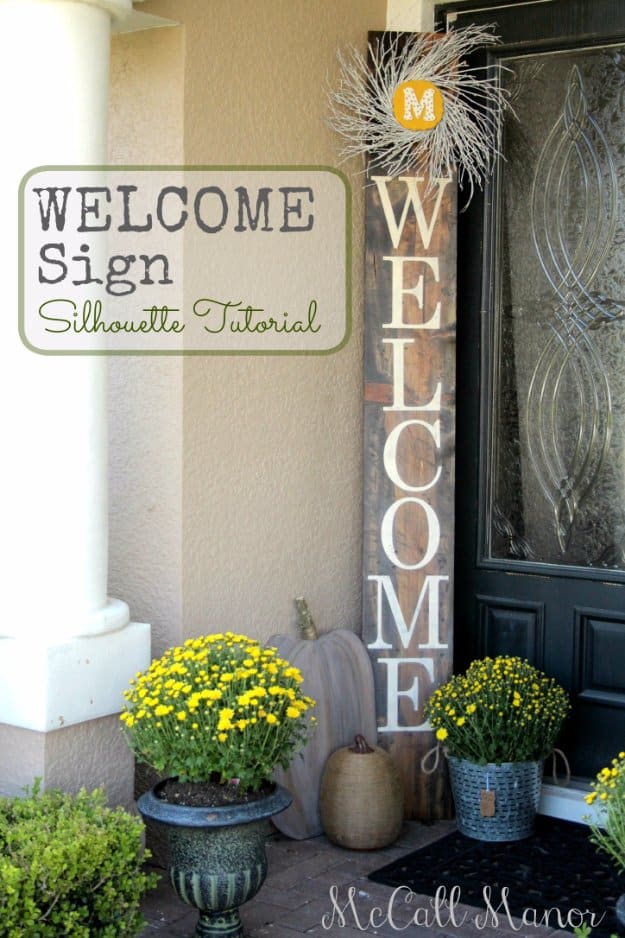 41. 10 Minute Decor Nautical Patio Vase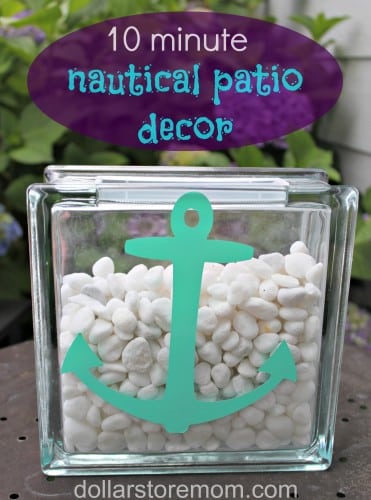 42. Gold Painted Concrete Succulent Patio Pots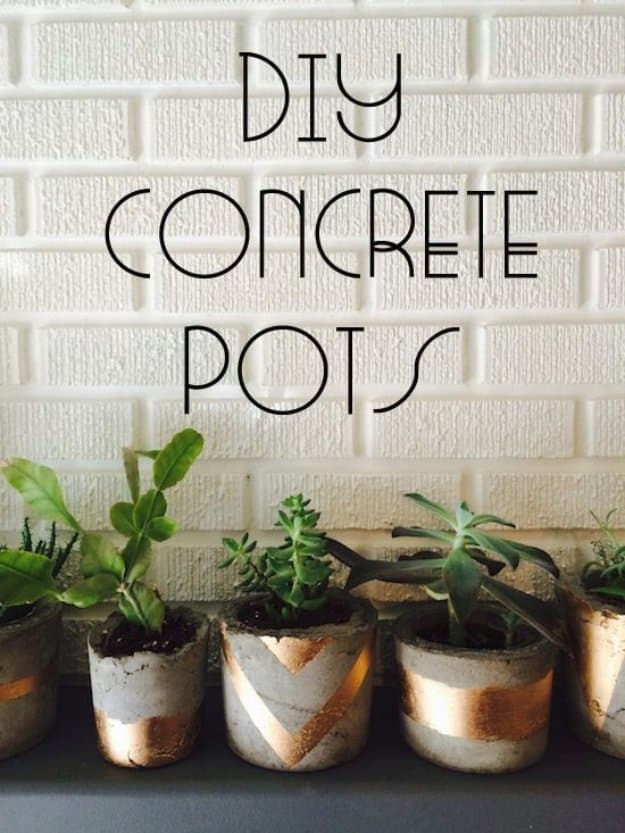 43. DIY Vertical Garden