This Patchwork Jean Bag is a DIY gem, it's so simple to make because it involves only minimal sewing, the rest is glued with either a hot glue gun, Fabri-Tac, or Liquid Stitch. I decided to make this little Upcycled Denim Bag for my niece who is turning 12 this week. I first cut one back pocket out of the jeans, then cut a section of the jeans thigh. You leave it attached, unlike most instructions for this type of project. Set the pocket on there as a guide, but the pocket isn't glued on yet, it's just there to help you decide where you want to cut. There is no real wrong way to do this denim bag and it looks perfect with a casual outfit and still very functional for light or heavy shopping. The instructions are simple and easy to follow in the excellent video tutorial, here is a small taste of what the project entails.
Materials:
A 15″ x 9 1/4″ cut of old denim (best from leg portion)
A 15″ x 9 1/4″ piece of interfacing
A 15″ x 9 1/4″ piece of batting
A 15″ x 8 1/2″ piece of lighter denim and interfacing
Scissors
A Sewing Machine
Thread
A zipper
Directions:
First, cut your denim strips (going straight down the leg of your jean) and sew onto your batting.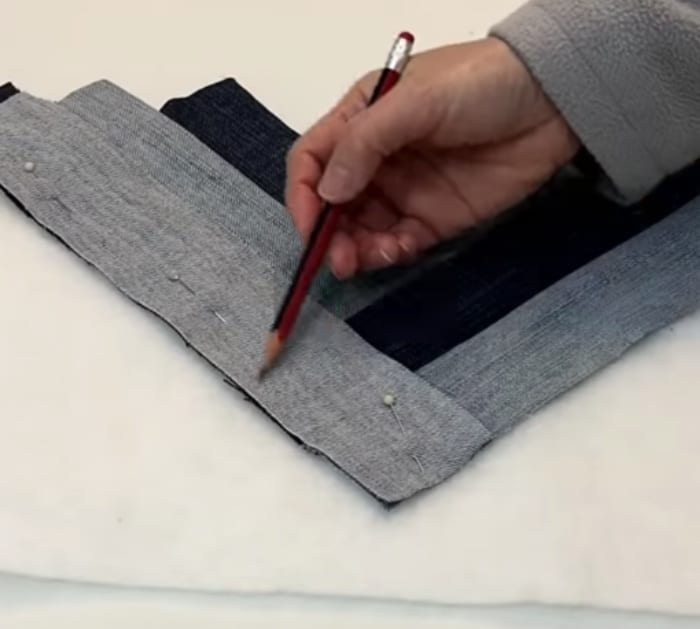 Then when you've sewn all your pieces together you make your box corners.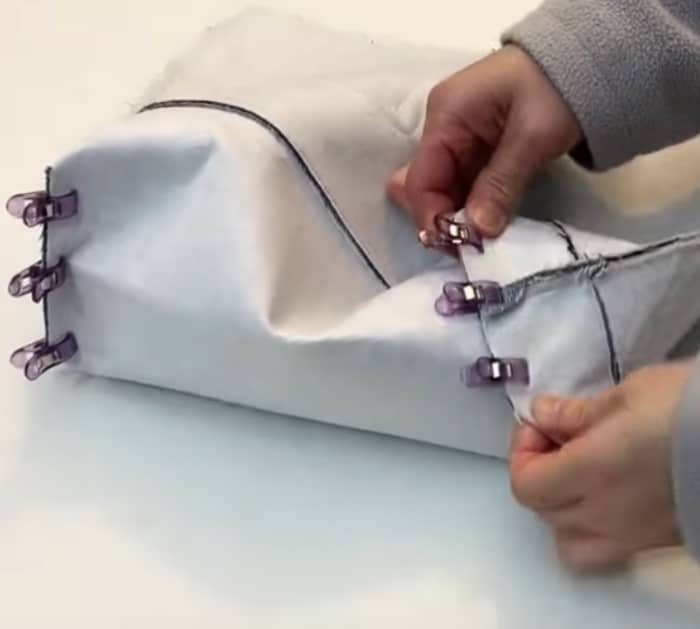 Then the instructions will tell you how to add your denim pockets and how to construct and attach your lining and also how to install a magnetic clasp closure for your attractive patchwork denim tote.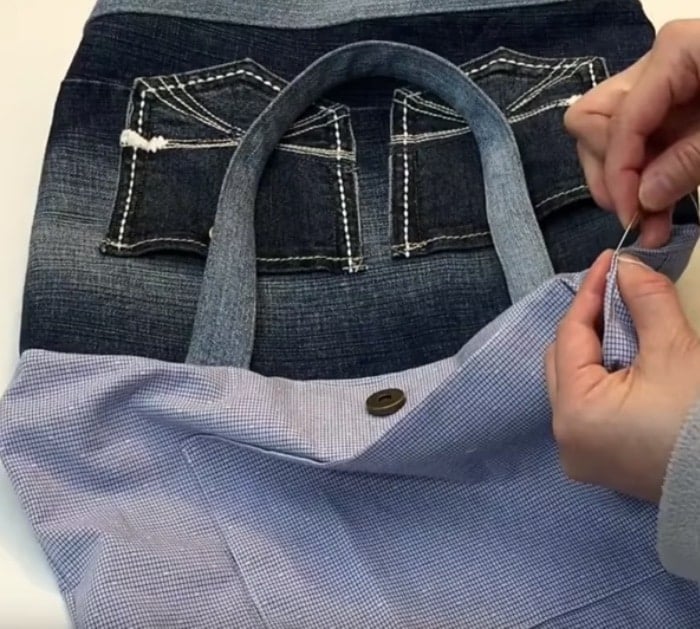 Hope everyone enjoys this project as much as I did, it's a great bag, I love it!
How To Sew A Patchwork Jean Tote Bag