People can get bored easily these days and the peeps were certainly restless at my house yesterday, so I went searching on YouTube to find an interesting activity I could make with materials I already had around the house. I found this absolutely awesome maze board game tutorial by Ryan's World and I knew it was going to be perfect for my family to have fun while not watching television. This game looked so easy to make and it really looked fun too! All I needed was some cardboard, which I had in the garage and I just followed the detailed instructions by Ryan's World and started drawing my maze and cutting my little cardboard walls. The whole maze game was really a cinch to put together using my trusty hot glue gun. I have to admit I sometimes think I could build an entire house with my trusty hot glue gun, it is my favorite invention on the planet, hands down.
Materials:
Cardboard
A hot glue gun
A ruler
A box cutter (Exacto knife or scissors)
A Sharpie (or other markers will also work if they are not too fine of a point)
Marbles
Directions:
In this awesome video tutorial, you will learn exactly how to draw and construct your maze board game with a Sharpie, a box cutter, and a hot glue gun.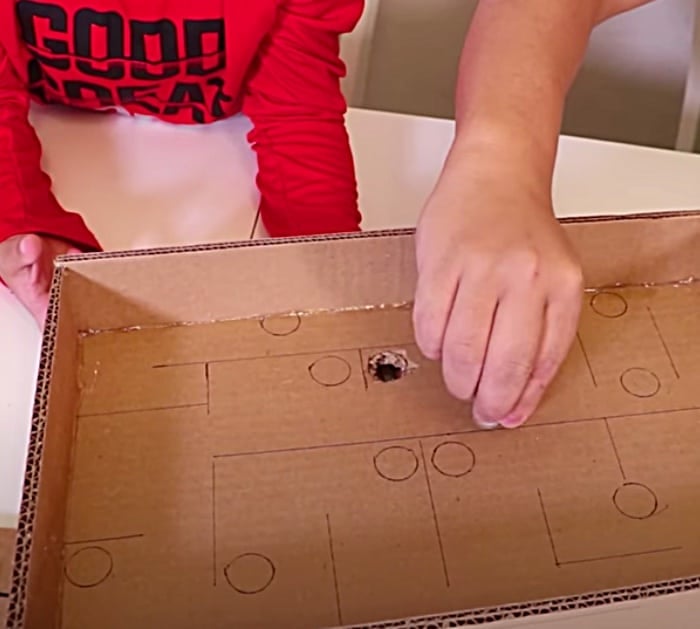 Then you will be instructed to make two layers so your marble will be fed out when it drops down any number of the holes you cut.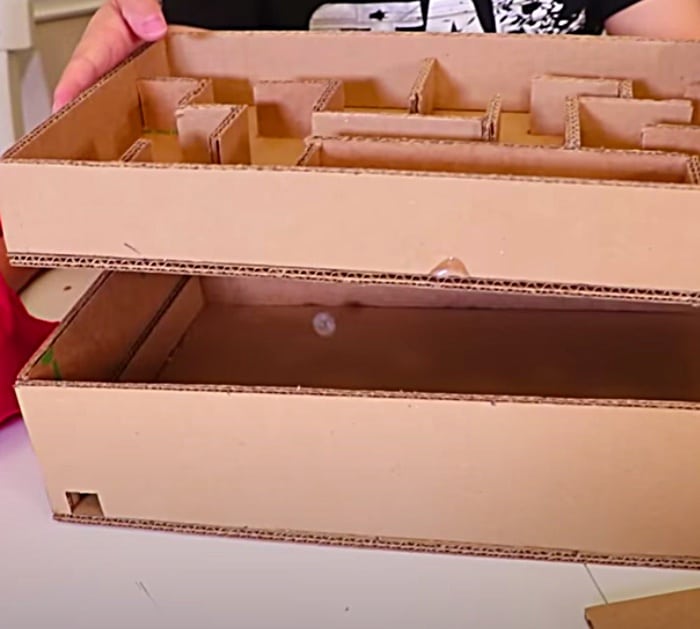 This game is a really cool, fun project for the entire family!
DIY Maze Board Game