I always wanted one of those high-end tufted chairs for a statement piece, but they're way too expensive. So I thought to myself, why not DIY one? Luckily, I came across this tutorial from yoduvh Essentials on Youtube. I'm telling you, this really turned out great! Who would have thought you could transform a plastic table into a high-end-looking chair? Watch the video tutorial below to learn how to do it.
Materials:
kids plastic table
15″ form tube
faux leather fabric
plastic sheet
1″ foam
decorative trim
diamond wrap
crystal buttons
staple gun
hot glue gun
corner braces
Directions:
Step 1
Detach the bottom part of the plastic table for the base of the chair. Then, cover the legs and attach them to the other table part you detached earlier. Next, cover the space in the middle with a plastic sheet. Measure down the sheet to the size of the gap, then cut it. Wrap it around the chair and secure it with a staple gun. After this, cover it with a 1″ foam with hot glue, and staple the excess foam on top down to the chair. (Make sure to leave enough space in the center of the chair.) Next, shape down the 15″ form tube and cover it with foam as well. (See the shape in the picture below.) This will be the top piece of the chair.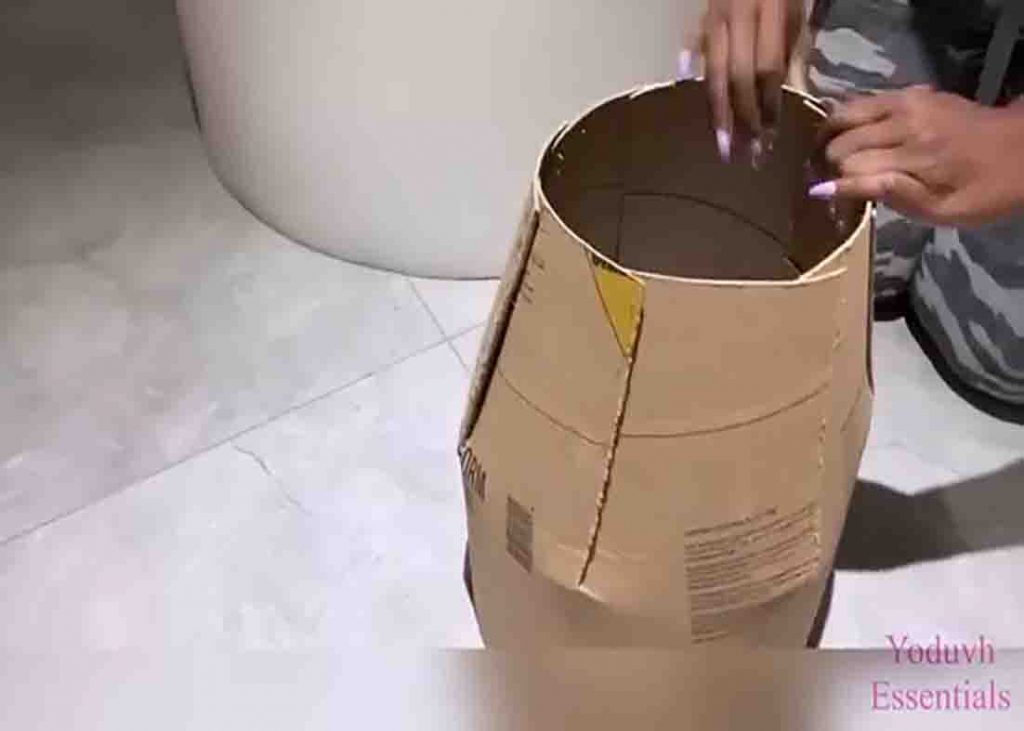 Step 2
After this, make the points in the chair where you are tufting on the foam (about 4 inches apart). Then, cut a hole in the marked points with a pair of scissors to make the tufting look deeper. After this, place the faux leather over the chair, use your hands to locate the holes, then staple it down. After tufting the chair, go ahead and tuft the other piece for the top. Once you finish tufting, attach the top piece of the chair and secure it with corner braces. Finally, decorate the chair with some bling wrap and decorative trim.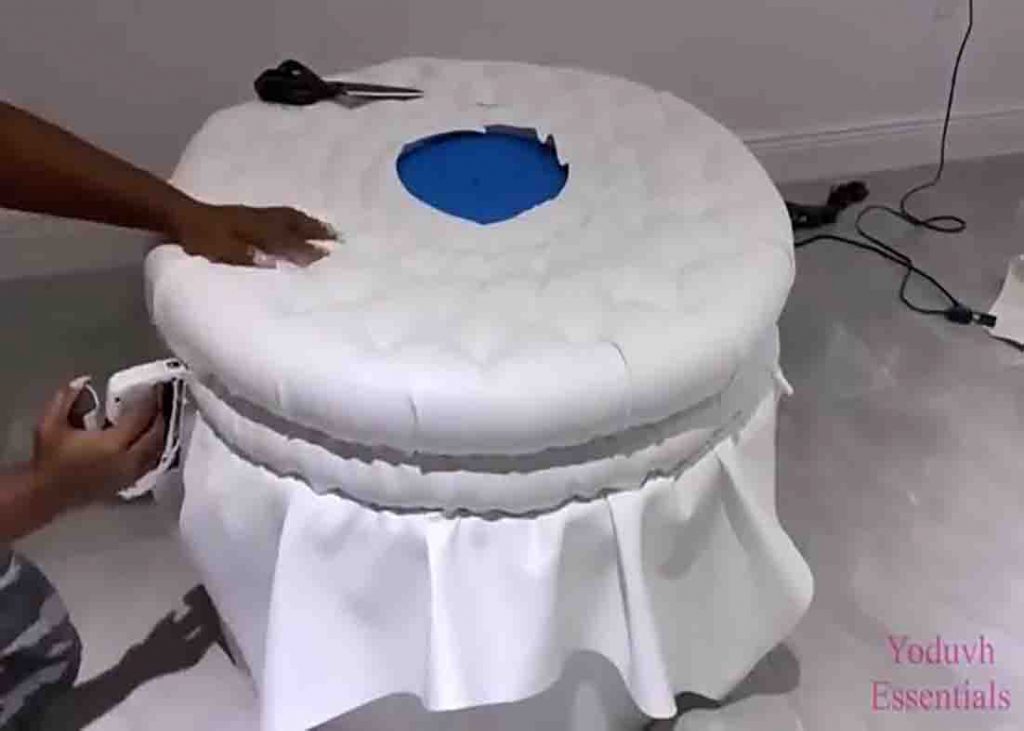 DIY Luxury Chair Using a Plastic Table