Lately, I have been following all these furniture makers on Instagram and I just sit there in amazement staring at their beautiful creations. I thought I would never be able to make one of these lovely wood creations on my own, but I found this video on Youtube explaining exactly how to make a coffee table out of a wooden log slice and I realized I was completely underestimating myself and I pulled myself up by the bootstraps and made this gorgeous coffee table for my new living room. I started by getting all my necessary materials together.
Materials:
White Oak Live Edge Wood Slab (40″ in diameter)
Two 2 x 4 x 8 (For The Table Base)
One 2 x 8 x 8 (For The Router Jig Rails)
One 2 x 4 x 8 (For Jig Rail Frame)
One 2′ x 4′ 1/2″ Plywood Project Panel (For Router Jig Sled)
1 1/4″ Screws
2 1/2″ Pocket Hole Screws
2 1/2″ Powerhead Screws
Danish Oil
Black Spray Paint
Felt Furniture Pads
Tools Used:
Router Bit
Dewalt Plunge Router
Collet Extention (bent)
Dewalt Trim Router
1/4″ Up/ Down Cut Spiral Bit
Saw Stop ICS Industrial Cabinet Saw
Festool Kapex Miter Saw
Powermatic PJ-882HH 8 inch Jounter
Powermatic 15HH 15 inch Planer
Kreg K4 Pocket Hole Jig
Mirka Deros Sander
Belt Sander
Parallel Bar Clamps
Fastcap Flushmount Drill Bit
First, flatten your log slice with a router and bit combo to get a clean level surface.

Then you give your log slice a Danish Oil Finish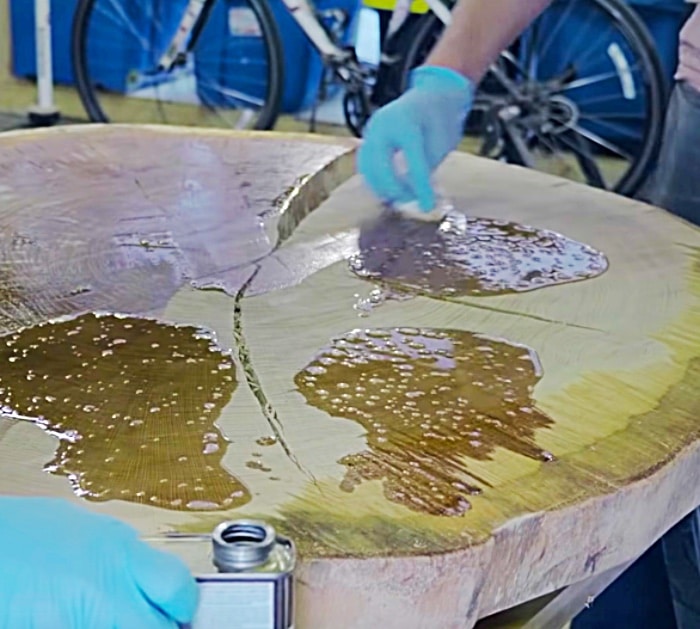 Then you just attach your beautiful log slice to the table base you made and painted black.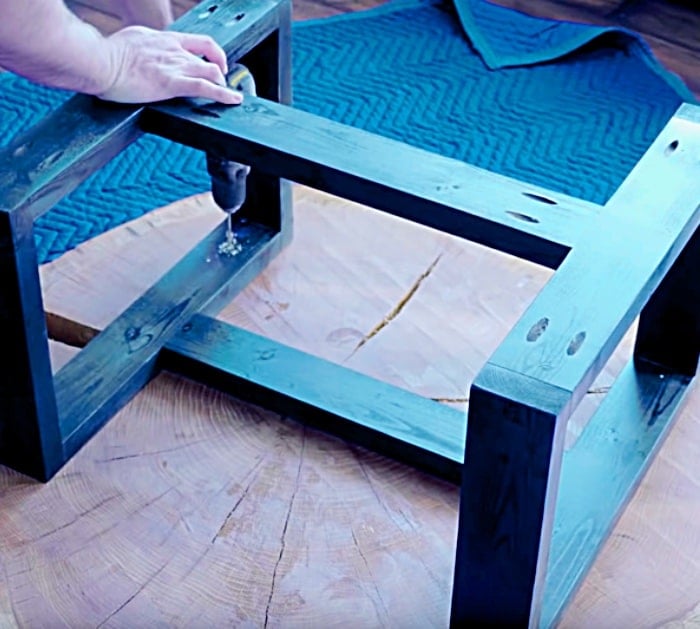 This table is so gorgeous all my friends love it and want me to make them one, I finally had to say, you can borrow my workshop but I am done, lol.
DIY Log Slice Coffee Table