This Fourth of July sunglasses pouch is so adorable, and I love the print. It's patriotic and ready for the holiday. Fourth of July is coming around the corner and this is a great knitting project if you're looking to be festive. This pouch is convenient for the summer and a great present to give during the season and offseason. B Hooked Crochet & Knitting tutorial on YouTube gives a perfect step-by-step guide on how to be better at crochet and knitting. I need to get into crochet because a lot of people told me it's calming to the mind. This seems like an easy project to start off because I have a lot of sunglasses without a case or pouch. I love learning new things and it's satisfying to watch the process of yarn and colors come together. B Hooked Crochet & Knitting provides a left-handed tutorial, which is so thoughtful and sweet. It shows that she wants everyone to learn, and she goes out of her way to make it easier for all of her viewers.
Supplies:
7 yds Lion Brand Feels Like Butta, Royal Blue
19 yds Lion Brand Feels Like Butta, Red
19 yds Lion Brand Feels Like Butta, White
5 mm (US 8) Knitting Needle
Darning Needle
Scissors
Instructions:
First, start off with color red then cast on 30 stitches. Check out the rest of the instructions on her blog if you need to read instead of watching for help.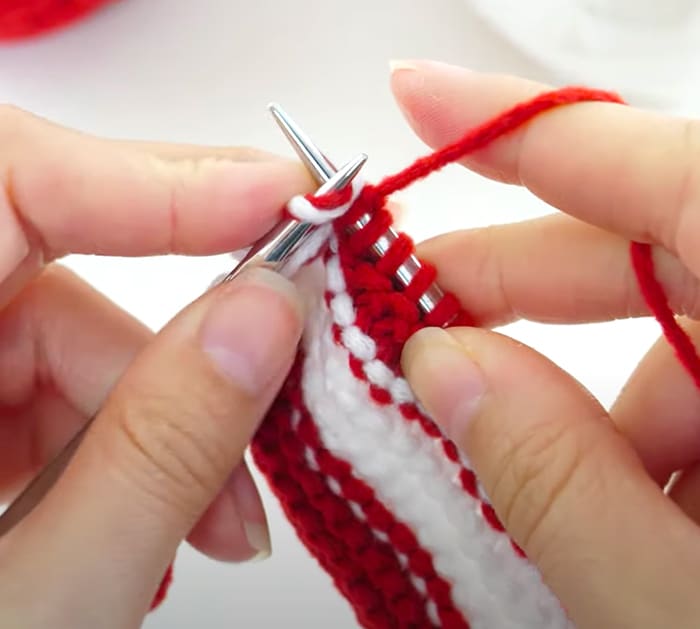 Next, once you're finished with the pattern scheme, with right side facing, fold your panel in half (with the blue stripe to the outside of pouch). Using a darning needle and yarn, sew up the side and bottom opening (along the striped side, not the blue side).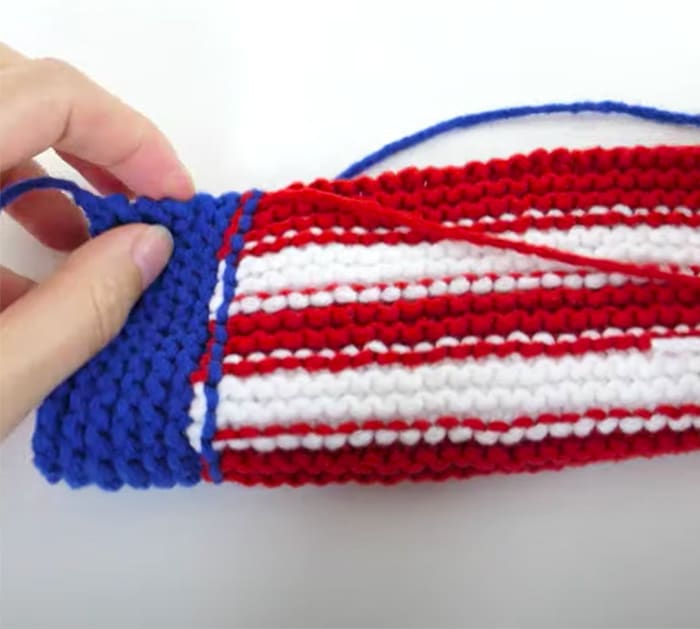 Overall, this is a vibrant and patriotic sunglasses pouch for any occasion whether it's The Fourth of July or not.