Having a lot of time on your hands can actually be a really fun thing if you get engaged in the DIY world and search the depths of your innermost creative spirit. I found the perfect project on Youtube to keep myself busy for a couple of days making a Jelly Rill Quilt. It was super easy because of the nature of the jelly rolls themselves. Jelly rolls are a favorite to many crafters and seamstresses because they are so easy and user friendly. You just buy them ready-made and pre-cut strips of fabric that are roughly 2 1/2 inches by 42 inches, the number of strips can vary but they usually contain about 40 strips. The strips are so nifty they are usually cut with pinking shears so the sliced fabric will not fray. One thing that I really love about the jelly roll bundles is the fact that they are so darn cute, they are wrapped up in an attractive little bundle and ties with a pretty ribbon and make a very attractive gift that anyone and everyone will love. This quilt pattern is one of the easiest I have ever come across and the quilt almost seems to make itself. I love it because you can really get into the zone of mindless sewing where you really don't have to think about the project much, you just put the pre-cut strips together and start sewing, it's really that easy.
Materials:
1 to 3 Jelly Rolls (depending on the size you want your quilt to be)
A Sewing Machine
Thread
Large Piece of Fabric For Backing
Directions:
First, you will sew 4 eight-inch strips to make one block.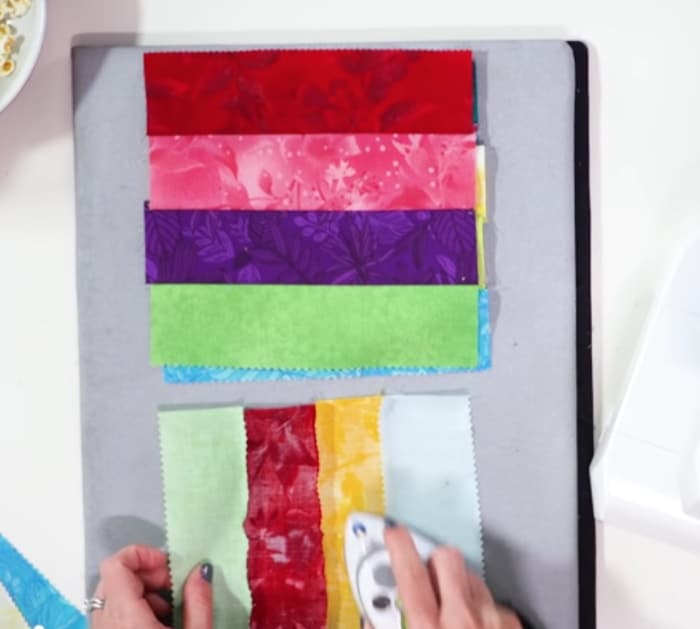 Then you invert the blocks and sew together.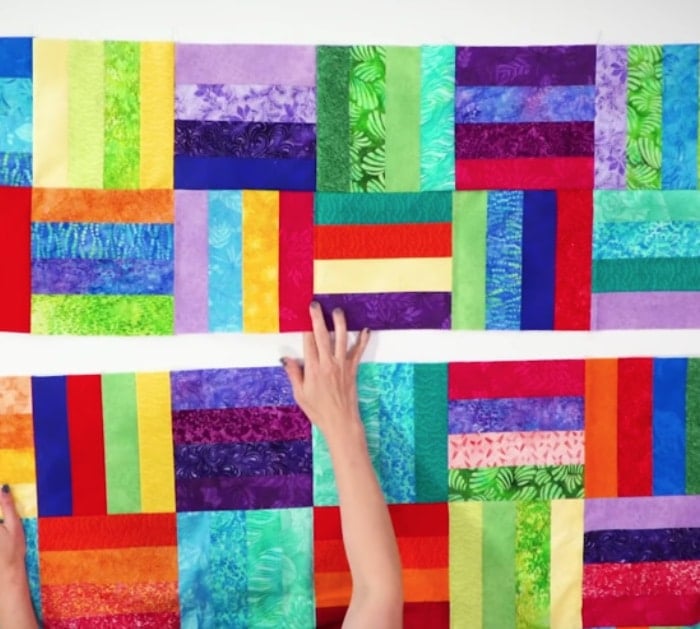 This is a terrific quilt pattern I just love it, it is so easy.
How To Sew A Jelly Roll Quilt