Love thrifty DIY crafting ideas? If you've not yet discovered that you can make some super awesome crafts with repurposed tin cans, you are in for a surprise. Some of the cutest things I've seen lately were actually made with an old tin can. From room decor to organizing ideas to some adorable handmade gifts you can make, you are sure to find some fun things here to make this weekend. Check out the gorgeous photos from some of our favorite DIY bloggers then click on the links to get the scoop on the "how to" for each. With clear, easy to follow step by step instructions, you can't go wrong with any of these.
DIY Ideas With Tin Cans
1. Tin Can Hanging Planters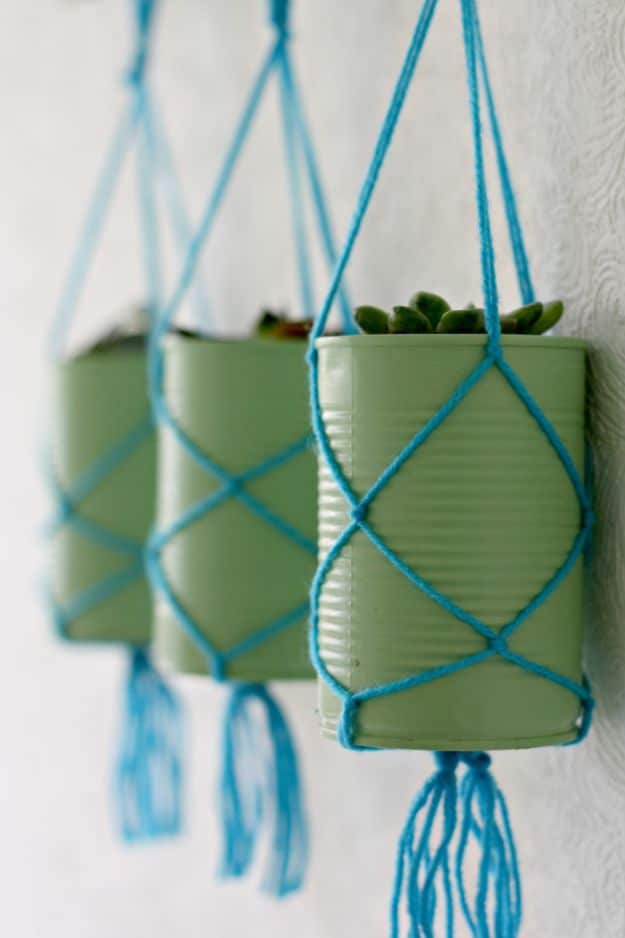 Wow, these are so pretty! I have always wanted to try Macrame and I think this is a great beginner project. And it is so easy and simple to make – all you need to make this project are some empty, cleaned tin cans, paint and a ball of wool. The instructions are simple enough to follow, I will definitely try this project soon.
2. 3 Tiered Tin Can Vase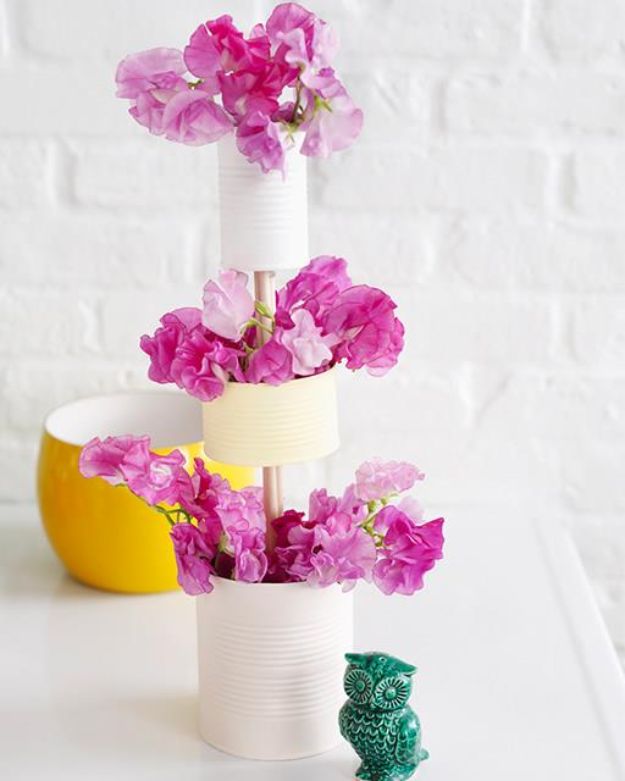 Up cycle your old tin cans to make these beautiful 3 Tiered Tin Can Vase. Tin Can Vases not only make pretty home decor, they're also incredibly practical, easy to make and budget-friendly. Learn how to make them by following along with the simple tutorial from Sweet Paul Mag.
3. Tin Punched Votive Candles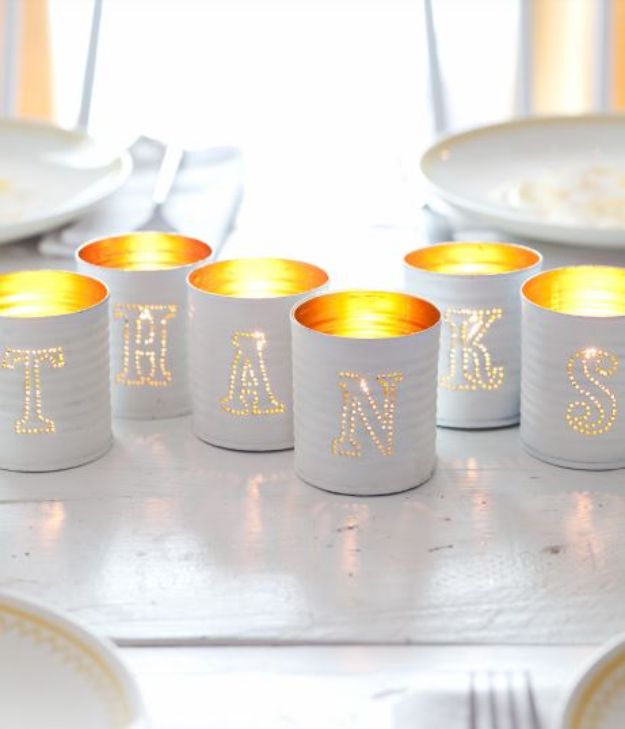 Transform an ordinary tin can into dazzling candle votive with this simple tutorial from A Beautiful Mess! This would look great as a centerpiece or even a nice porch decor. These votives are so cute and pretty easy to make. With a little nail punch and a lot of creativity, you'd be able to re-create them.
4. Tin Can Desk Organizer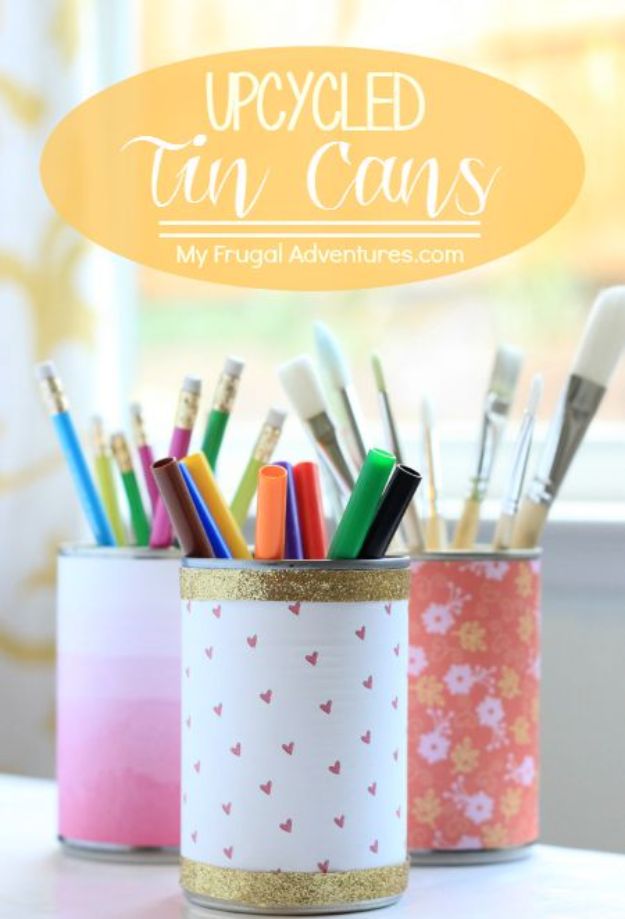 Want a simple yet chic way of organizing your desk? This up cycled tin can idea from My Frugal Adventure will surely fit the bill. Keep your craft supplies organized with this cute and simple DIY. All you need are some basic supplies that most probably already have in your craft room. Voila! You're basically done.
5. DIY Warhol Soup Cans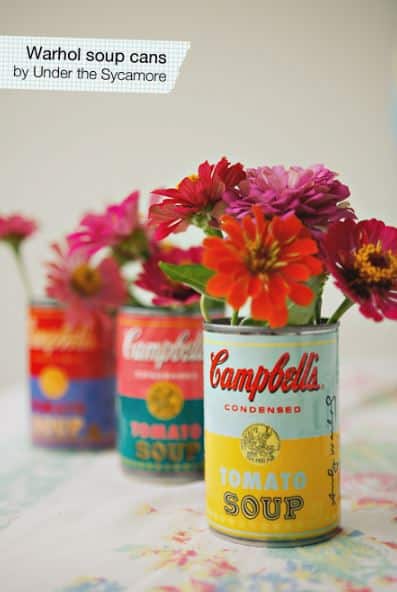 Don't kick the can, save it and up cycle with your own Andy Warhol inspired soup can labels. I just love simple projects like this because I am not that crafty. But this simple DIY does not take rocket science to figure out and turn out is super pretty!
6. Decoupage Tin Can Planters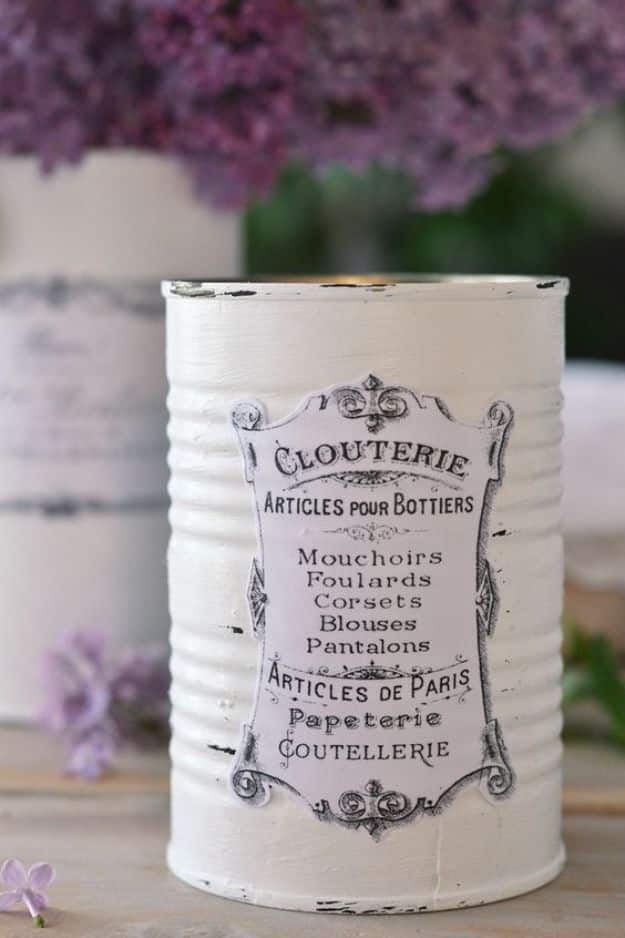 Spruce up your home & recycle with these easy DIY tin can planters. I am pretty sure you will love these Decoupage Tin Can Planters because there are basically no limits in how you can decorate with this pretty home decor. Head on over to DIY Projects to learn more.
7. Rustic Centerpiece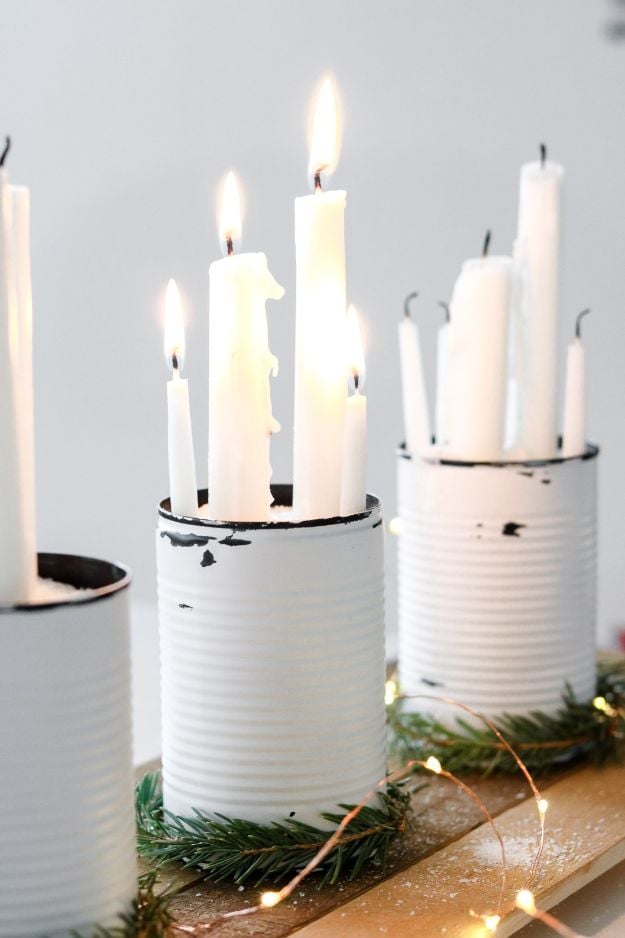 This Enamel-wire Inspired Tin Can Centerpiece sure puts the wow factor in your table setting. Would you the believe the entire cost of this project is just $7? Now, that's what I call value for your money right there.
8. Make Your Own Flower Pot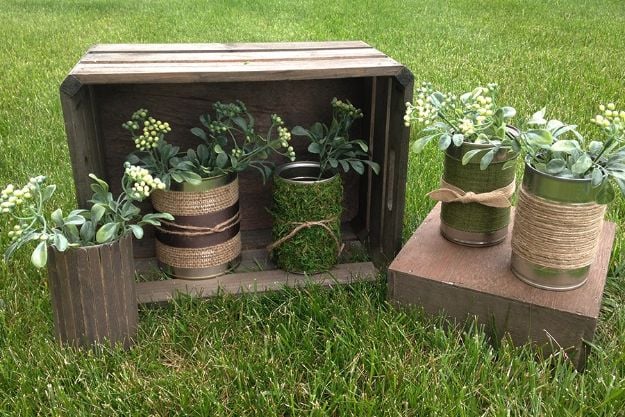 Regardless of skill level, your creativity can definitely play around with this simple DIY project. Up cycled tin cans are super fun and super easy, I would certainly give this a whirl. Visit More Like Grace to get more inspiration!
9. Tin Can Towel Holder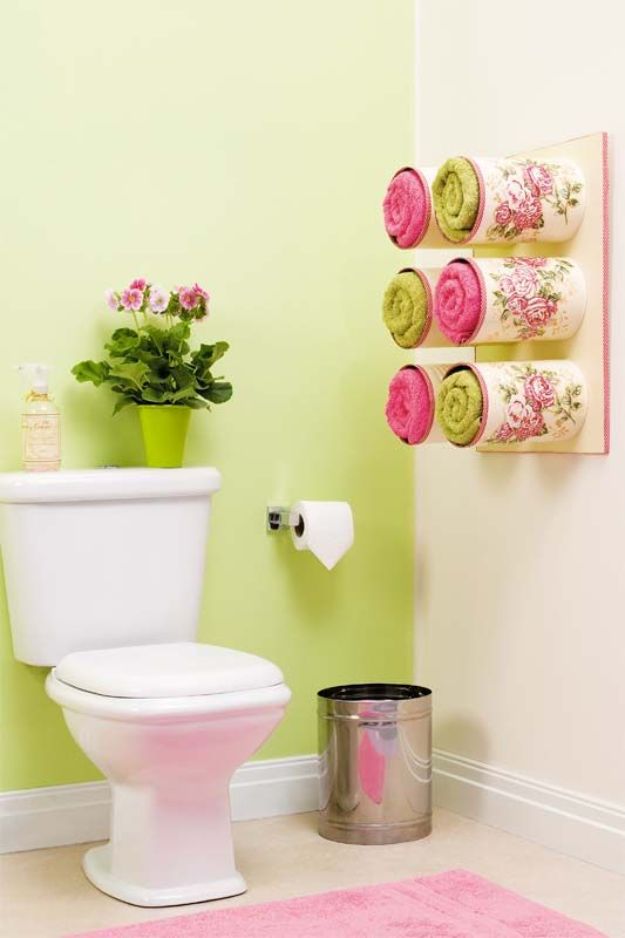 Wow, what an ingenious idea! I super love this simple DIY. It's pretty easy to make but look at how chic and classy it turned out. What a great way to organize towels in the bathroom.
10. Tin Can Garden Flower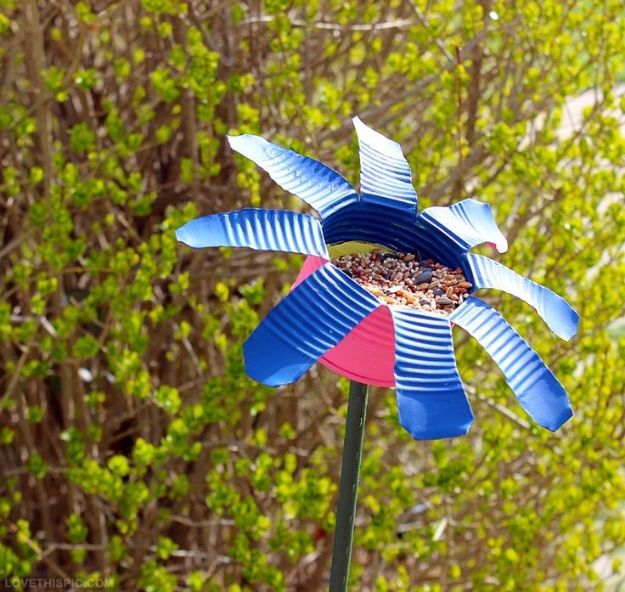 This DIY looks like loads of fun! Besides the fact that they are colorful and pretty garden decor, it's also super practical and functional since it's also a bird feeder. You can recruit the kids to help out making this super quick and easy project.
11. Colourful Tin Can Planters and Pallet Holder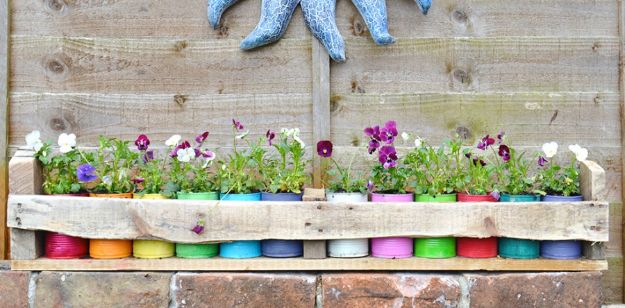 12. Make Your Own Recycled Luminaries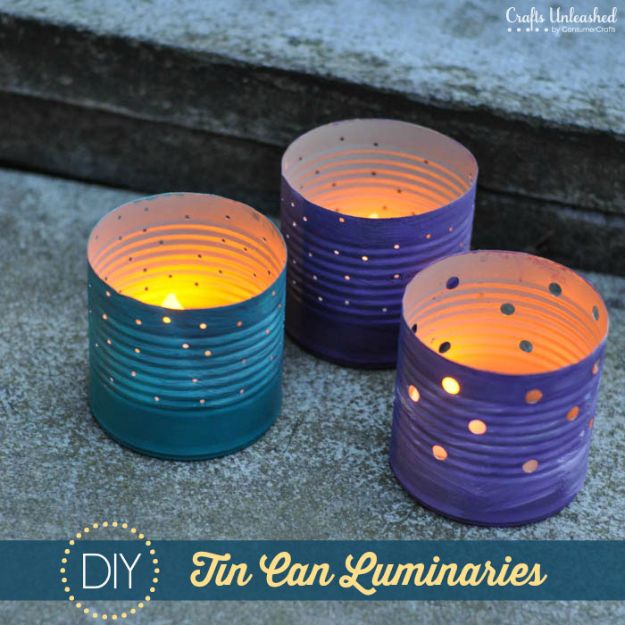 13. Outdoor Drink Holders From Tin Can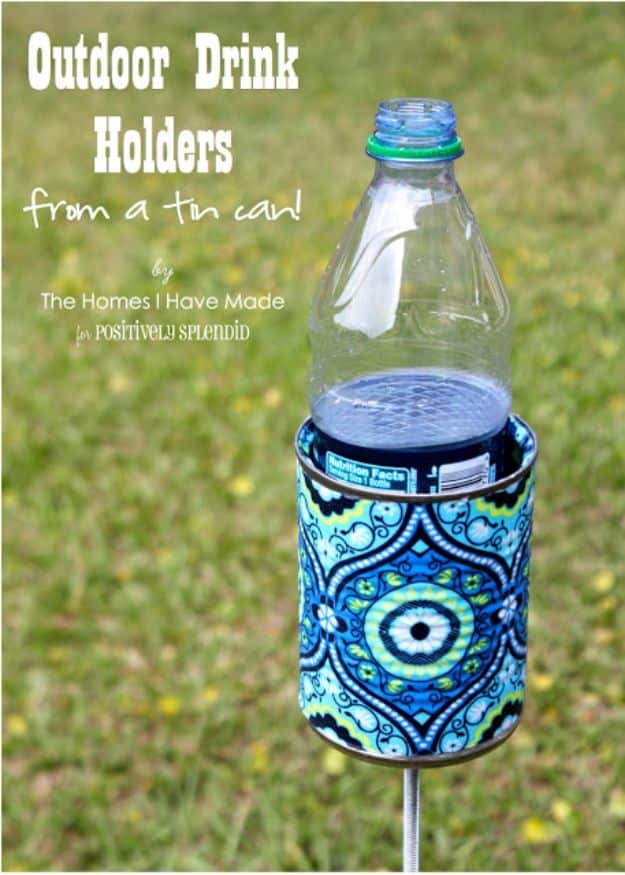 14. Tin Can Stilts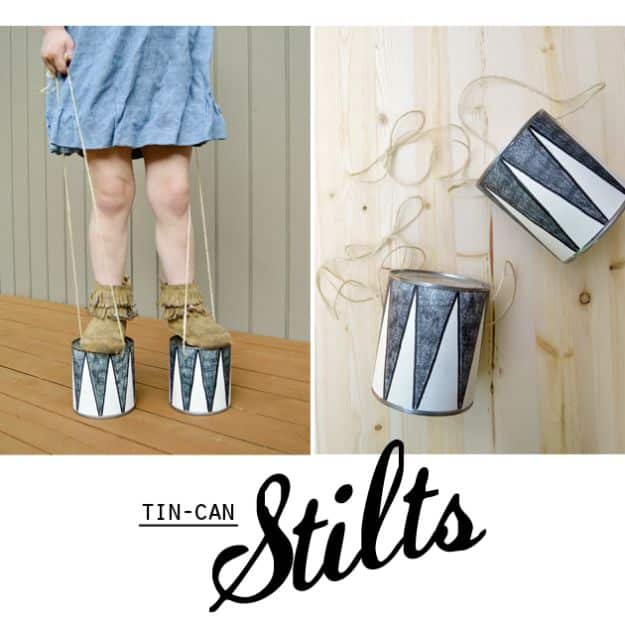 15. Tin Can Pincushion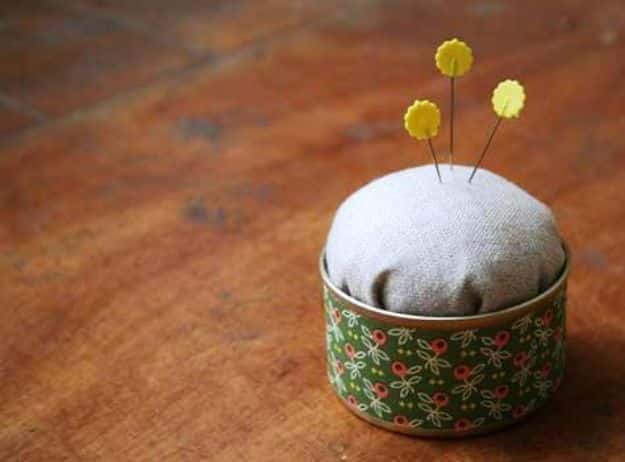 16. Cork Covered Pencil Cups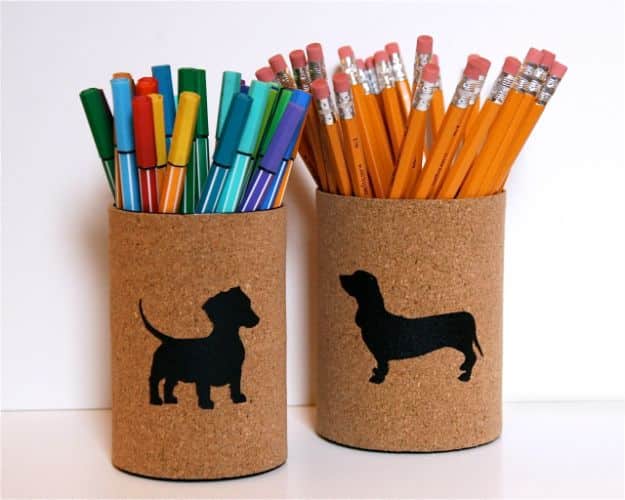 17. Painted Tin Cans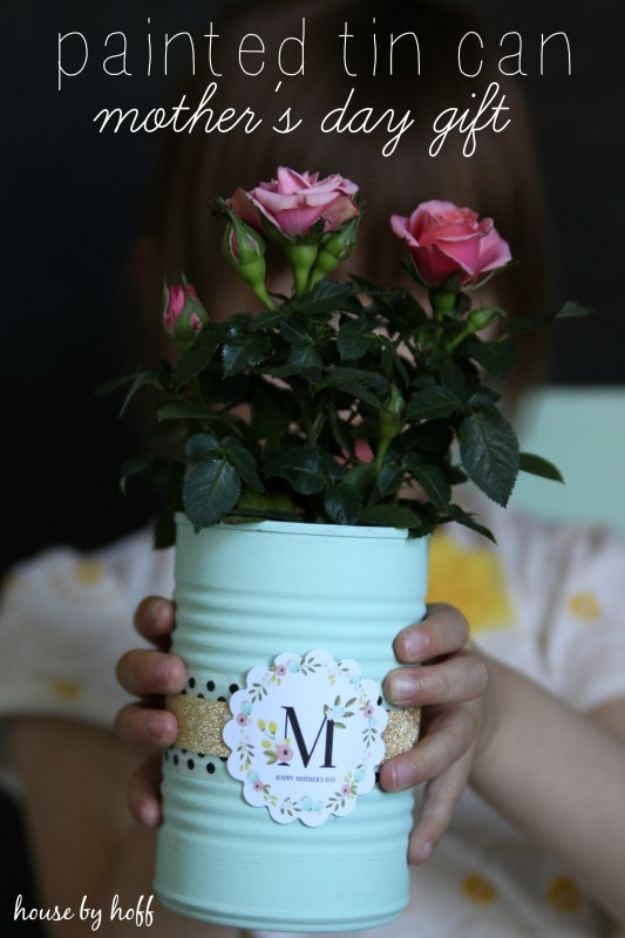 18. DIY Bird Feeders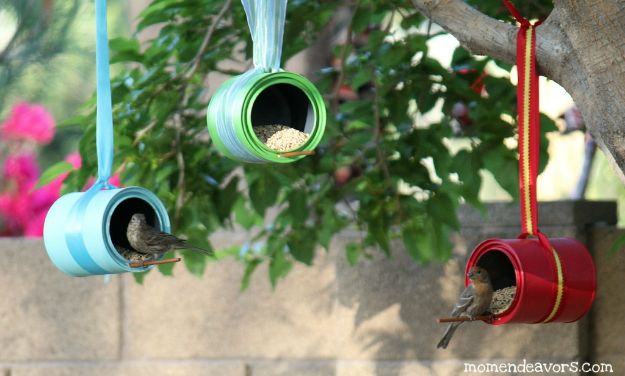 19. Make Fabric Wrapped Tin Cans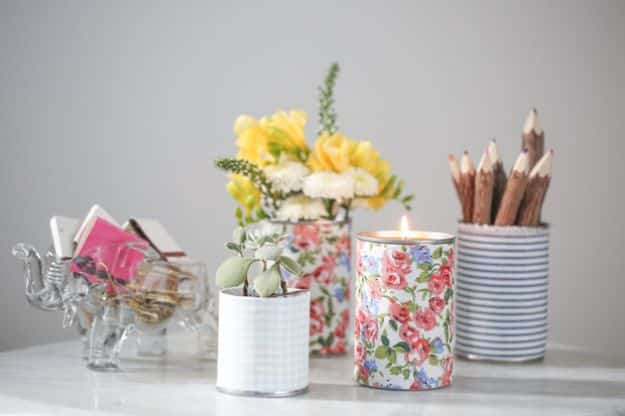 20. Tin Can Lamp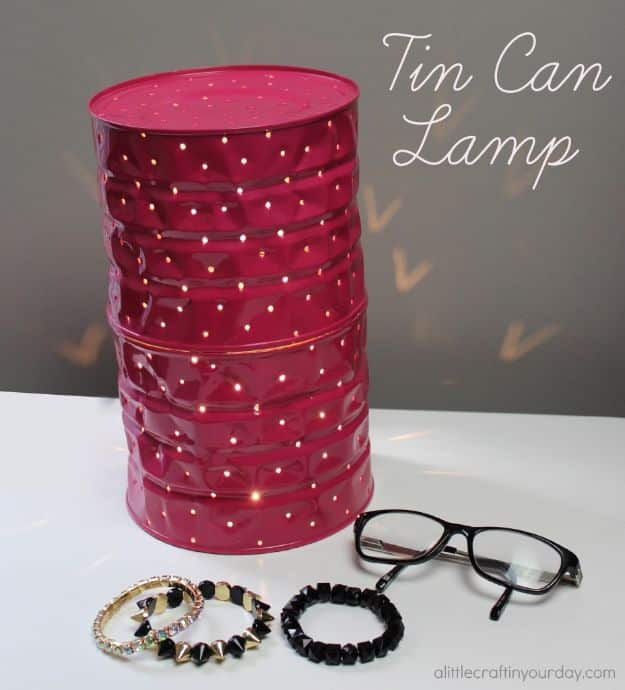 21. Fabric Covered Aluminum Can Organizers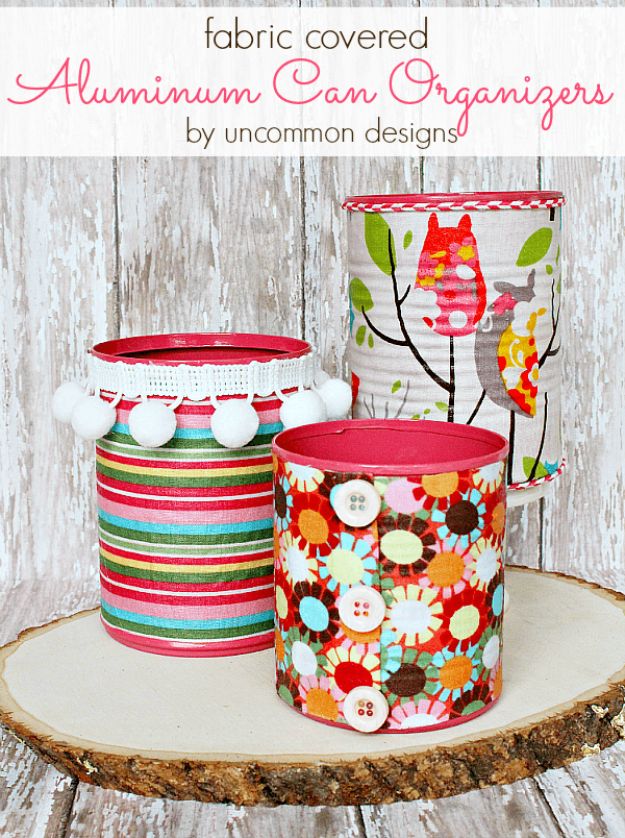 22. DIY Color Block Wine Rack Made From Coffee Cans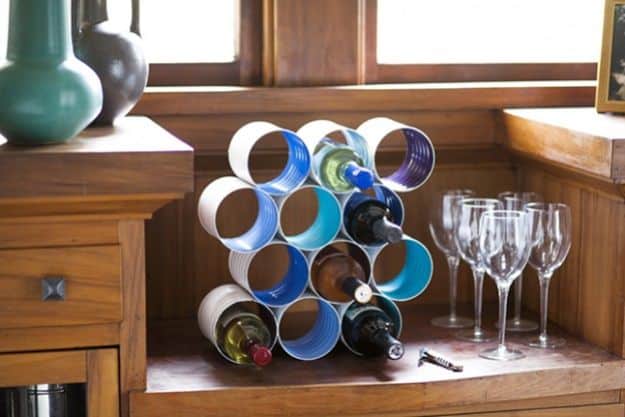 23. School Supply Caddy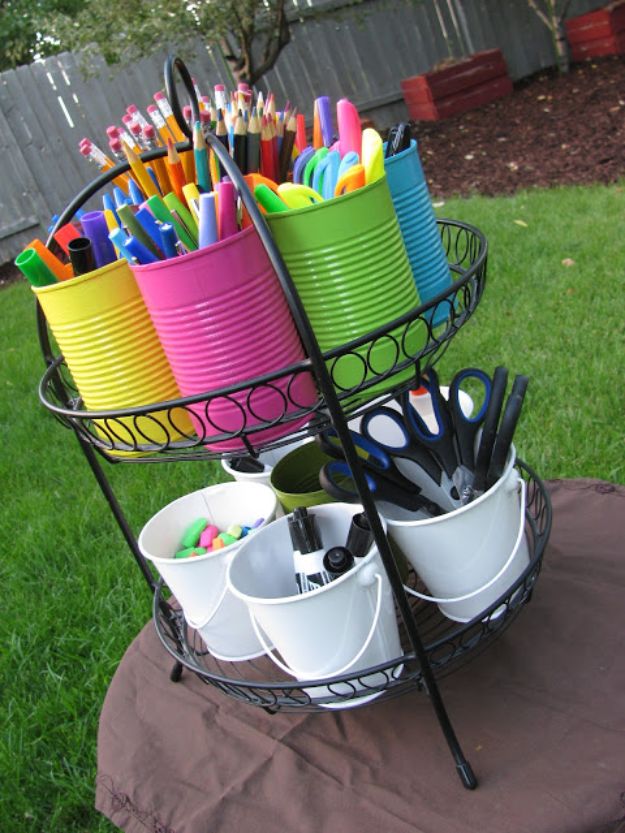 24. Tin Can Cutlery Holder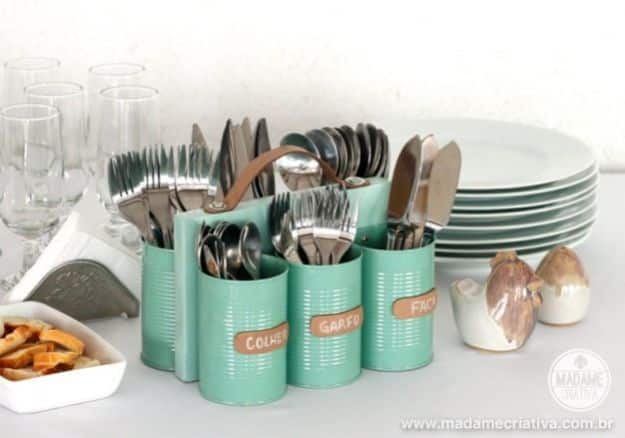 25. Tin Can Tinker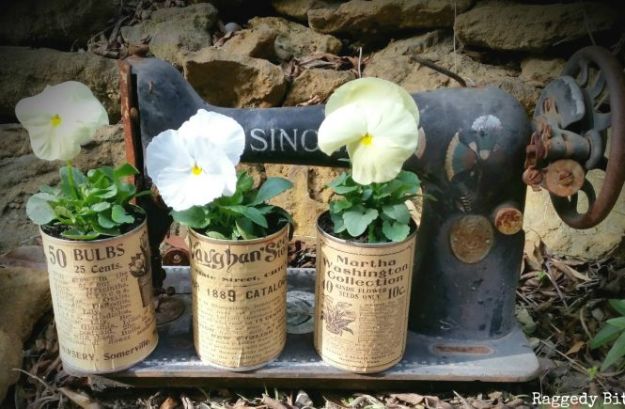 26. Upcycled Tin Can Organizer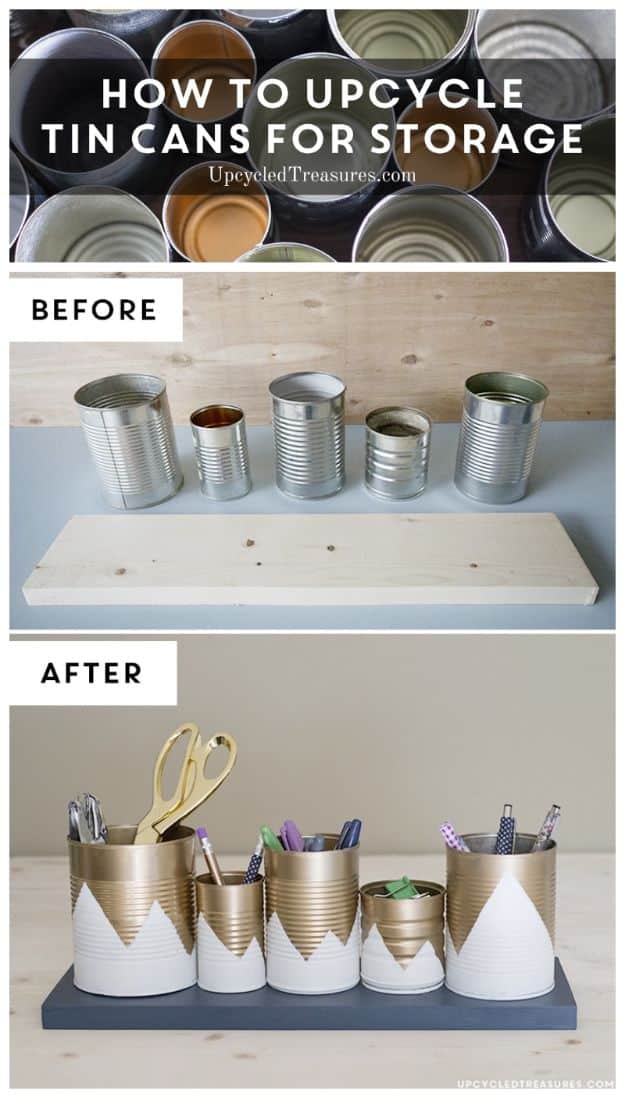 27. Tin Can Wind Chime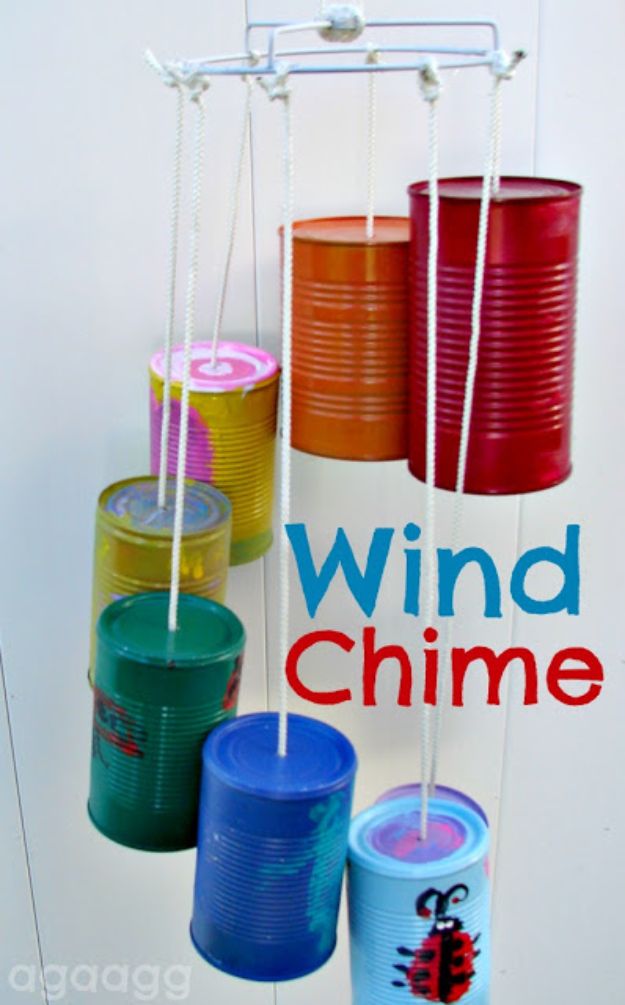 28. DIY Cookie Tin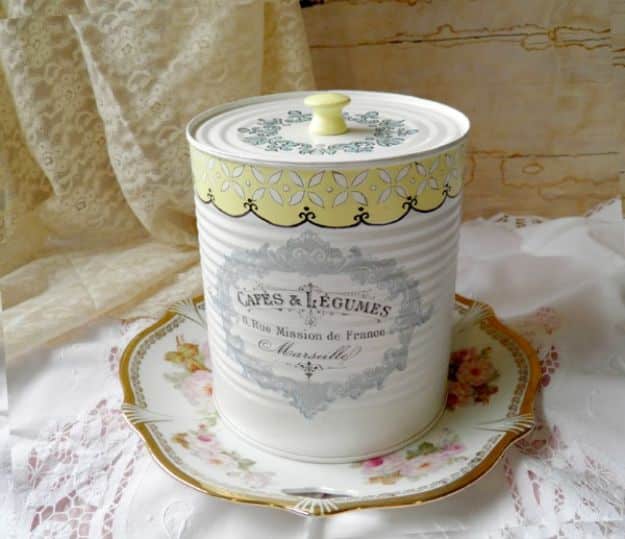 29. Hanging Hairbrush Storage from Tin Cans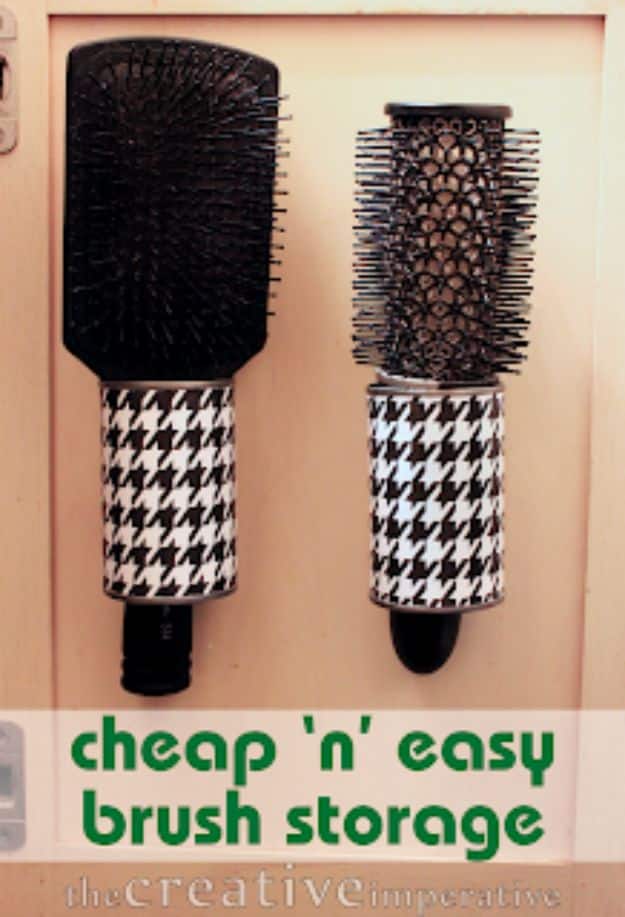 30. Tin Can Robot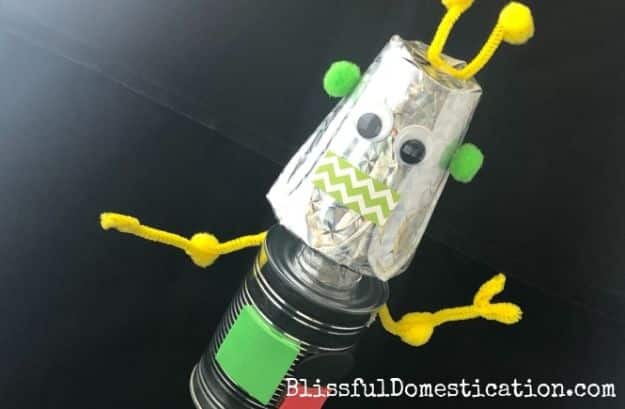 31. Tin Can Drums
32. Tin Can Windsock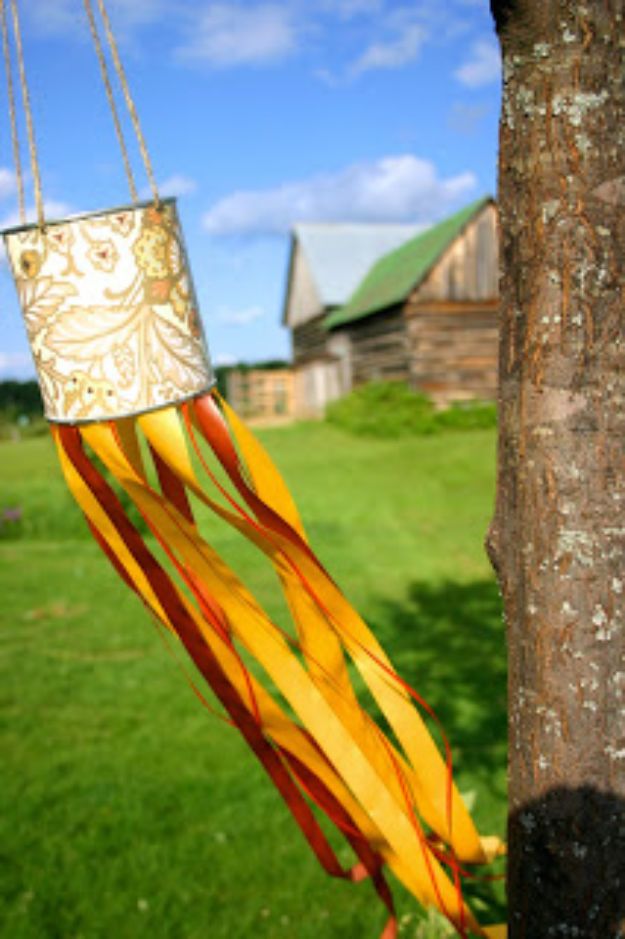 33. Easy DIY Tin Can Flower Pots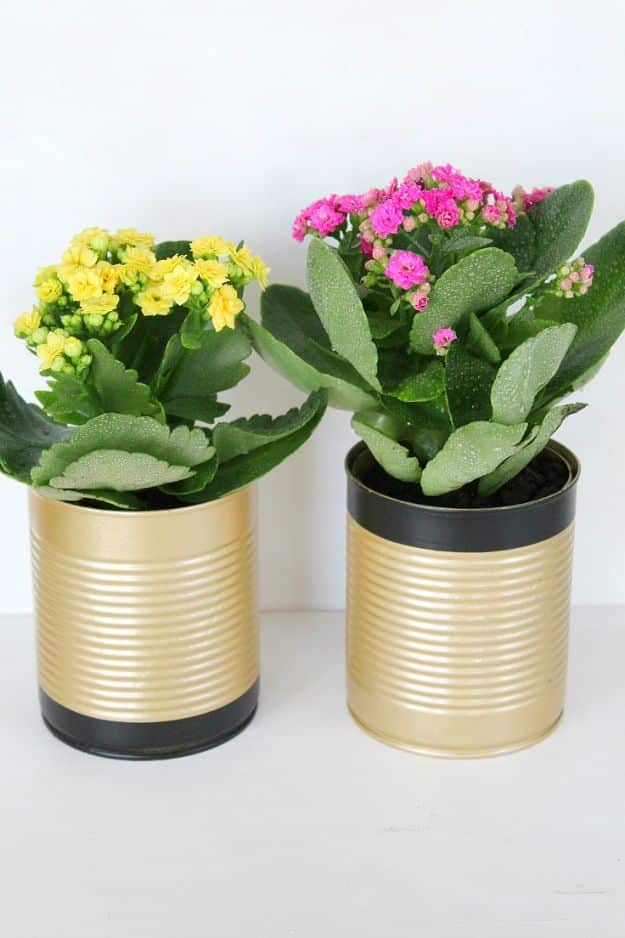 34. Fruit Can Centerpiece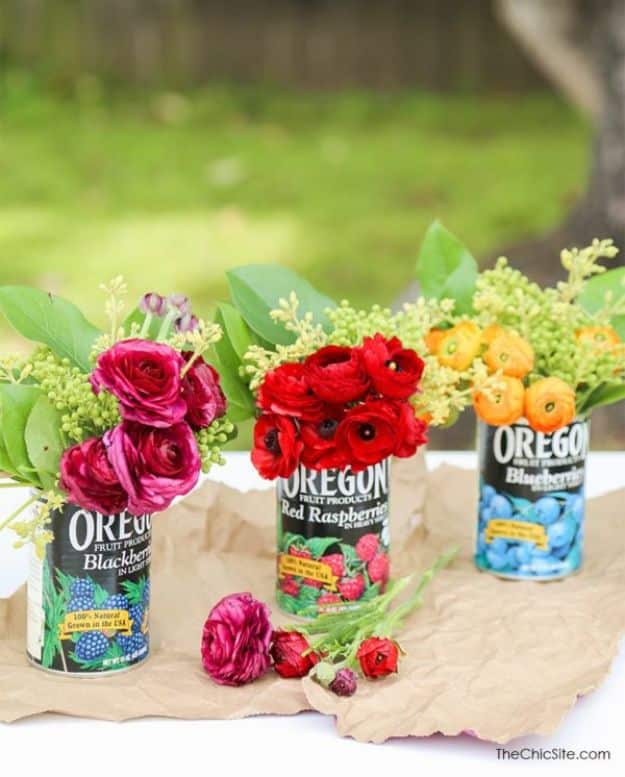 35. Paint-Can Cubbies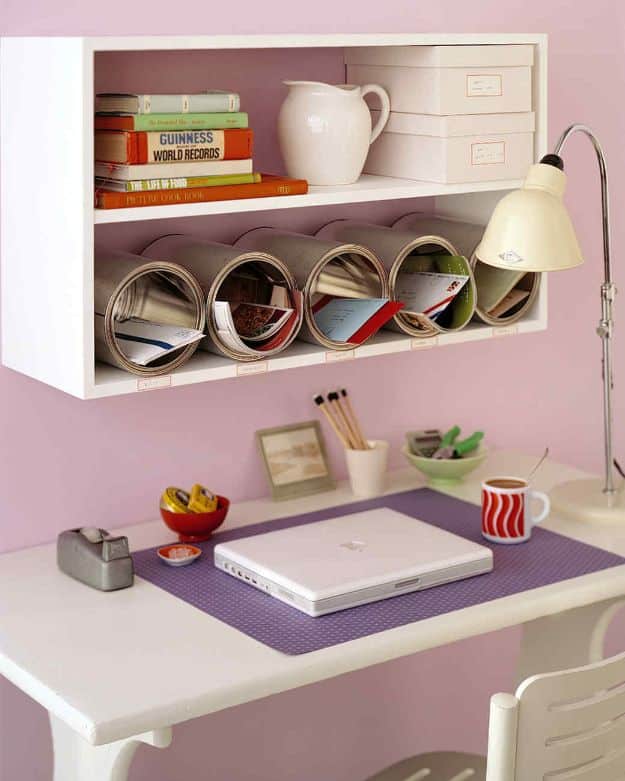 36. Rustic Twine Wrapped Vase