Wondering what to do now that the heat of summer has arrived? After going on a vacation and planning lots of fun summer activites, sometimes, we just run out of other awesome things to do on those regular days with kiddos running around. Fortunately, some of our favorite DIY bloggers have shared their best summer crafts for kids, and we compiled a cool list to share with you. From awesome outdoor fun to things you can make on a rainy (or hot) afternoon indoors, we have something super for everyone. Kids, moms and dads alike will love these summer DIY ideas. Enjoy!
Kids Summer Crafts
1. Bottle Cap Bugs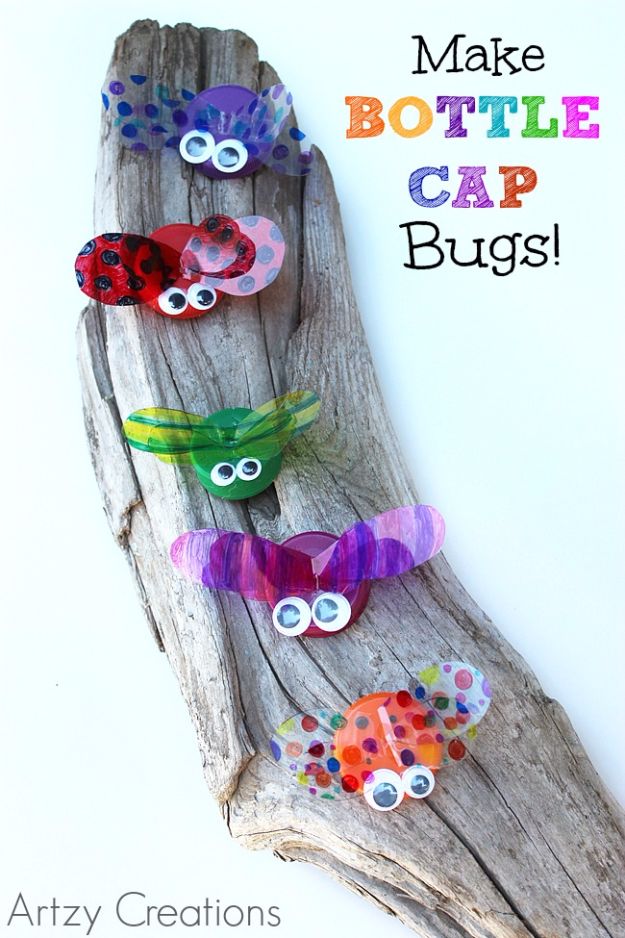 Seriously, how cute are these? Here's the perfect summer craft for you and your kids. Make Bottle Cap Bugs from recyclable materials such as bottle caps. They are great for kids of all ages since they can go simple or intricate as they can. Fight off the summer boredom with this simple and quick craft idea from This Grandma Is Fun.
2. Rainbow Paper Plate Tambourine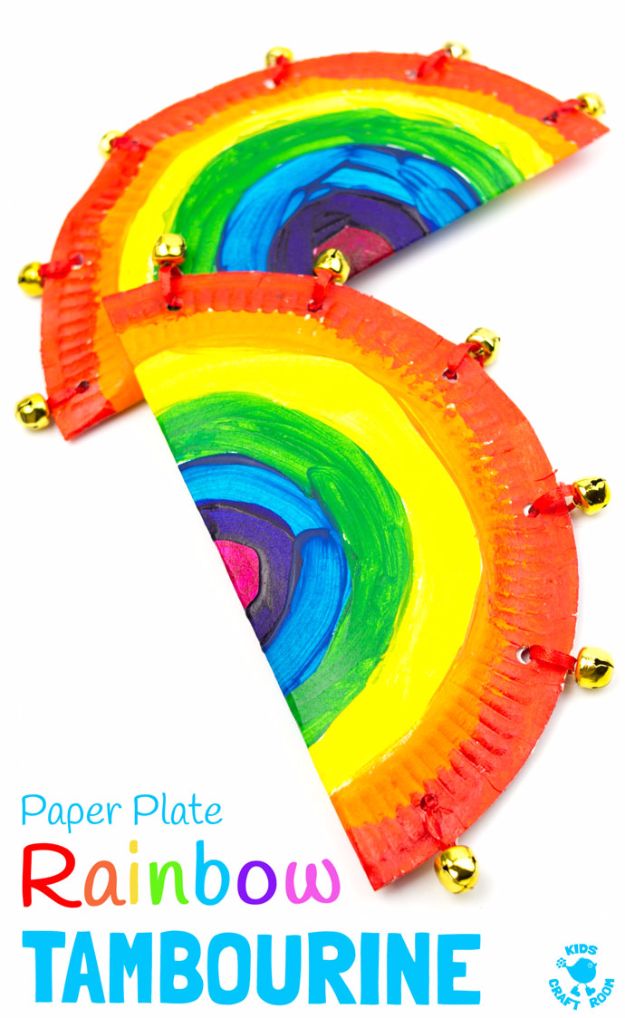 Try this quick arts and crafts activity that will produce a homemade paper plate tambourine! It's easy to make with supplies you probably already have on hand so you might want to give this a try. Get your kid to love singing and dancing with this fun and colorful paper plate rainbow tambourine. Homemade instruments are such fun and a fantastic way to inspire musical creativity and experimentation in your kids.
3. Popsicle Stick Tent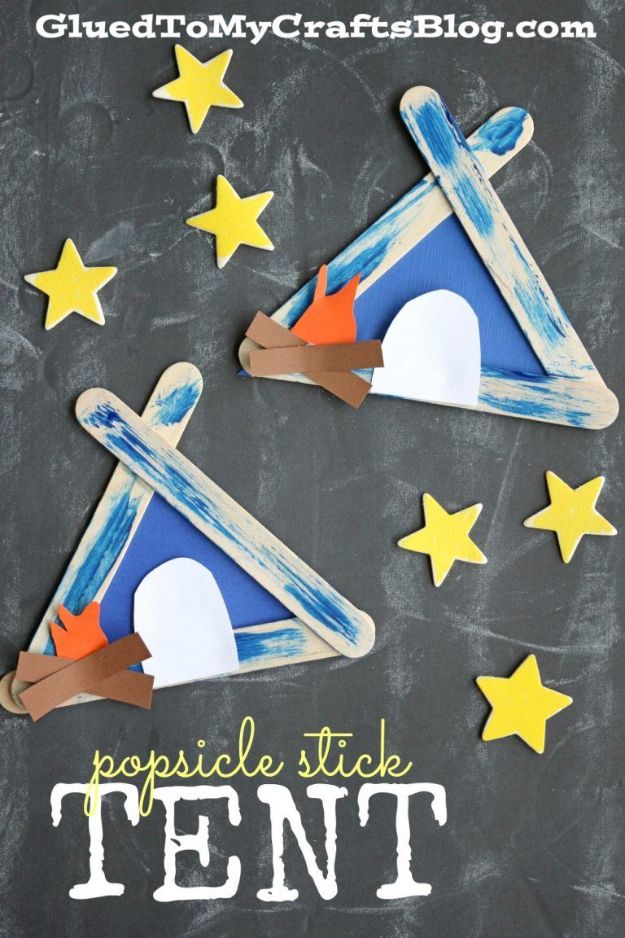 Whether you want to grab a group of kids together and do this craft throughout the rest of the summer or you just put it on for your kiddo when they claim afternoon boredom, this Popsicle Stick Tent craft is the perfect thing for you. Not only are they are cheap way to get creative, but they are versatile. There are so many different things you can do with them other than this craft idea.
4. DIY Birdhouses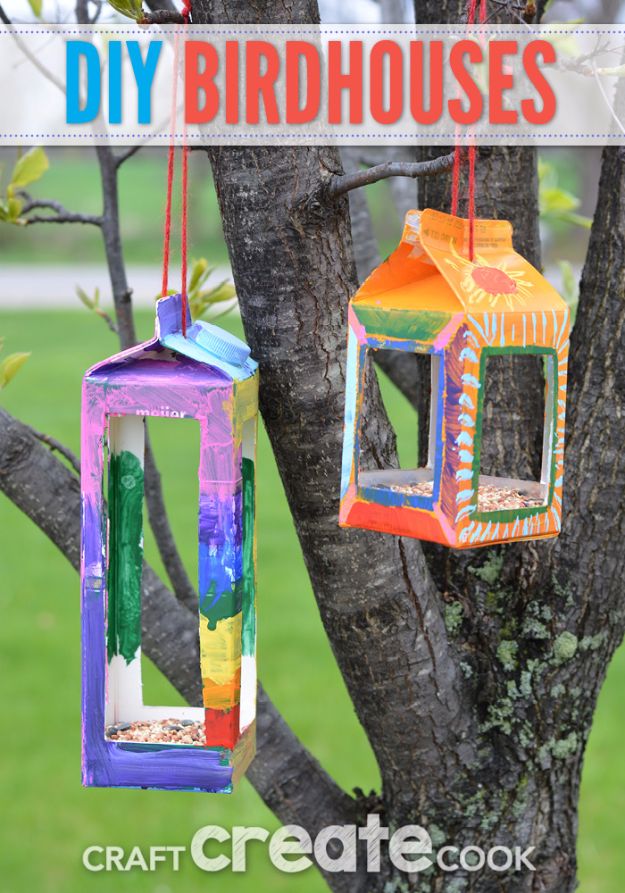 Add a bit of character in your backyard with these DIY Birdhouses that you can make with your kids. Children can let their creativity run wild and adults will love participating, too. All you have to do is grab several empty cartons, some pretty acrylic paint, and strings/yarn and get crafty. When dry, poke a hole in the top, add a string. Fill with bird seed and hang it, easy-peasy!
5. Pool Noodle Boats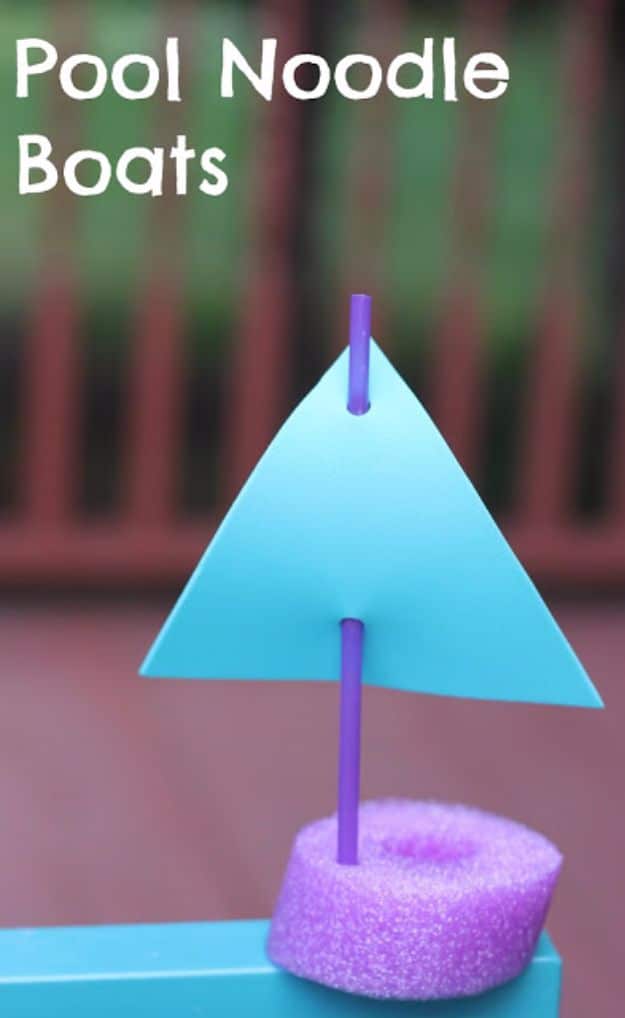 Now that summer is here, I was inspired by pool noodles at the local dollar store. There's so many cool uses for inexpensive pool noodles. These sweet sailboats are a quick craft that are fun to race in the bath or kiddie pool. With a few basic supplies, you can make this simple craft that will make a big splash with the kids.