Looking for some cool new accessories for your car? Why spend tons of money on them when you can make lots of the most amazing DIY things ever for your car. From car seat covers to iphone and tablet holders to decorative accents that are sure to impress, we have some of the most creative things you can create for your car. Need to deep clean your car? We found some of the best homemade products and even some cool and simple hacks to get that car or truck sparkling. Have kids? We especially love the back seat travel organizers and DIY car seat covers you can make to keep the mess contained, clean and organized.
1. DIY Rhinestone License Plate Frame

Want to add some bling to your car? Make sure everyone sees your license plate when you make this cool rhinestone studded DIY plate cover. Need a DIY gift idea for the girl who has everything? This fun craft is perfect.
2. Steering Wheel Cover DIY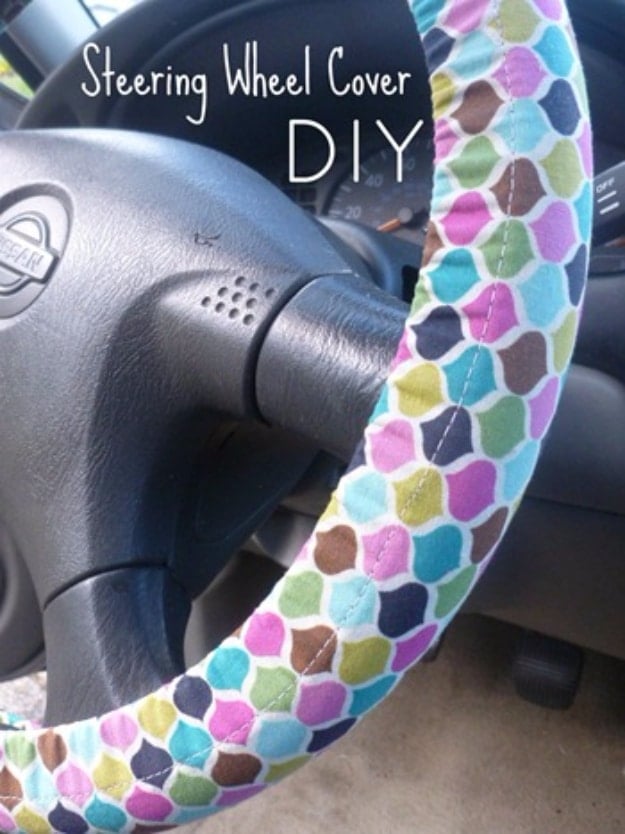 Check out how to make your own steering wheel cover by following along with the super simple tutorial from A Little Craft In Your Day. The idea to make my own steering wheel cover has been floating around in my head for quite some time. I don't like how covers you buy from the store always smell like an auto parts store and end up making the car also smell like an auto parts store. Plus, they are always black or gray or brown, which aren't exactly the cutest colors out there.
3. DIY Car Seat Protector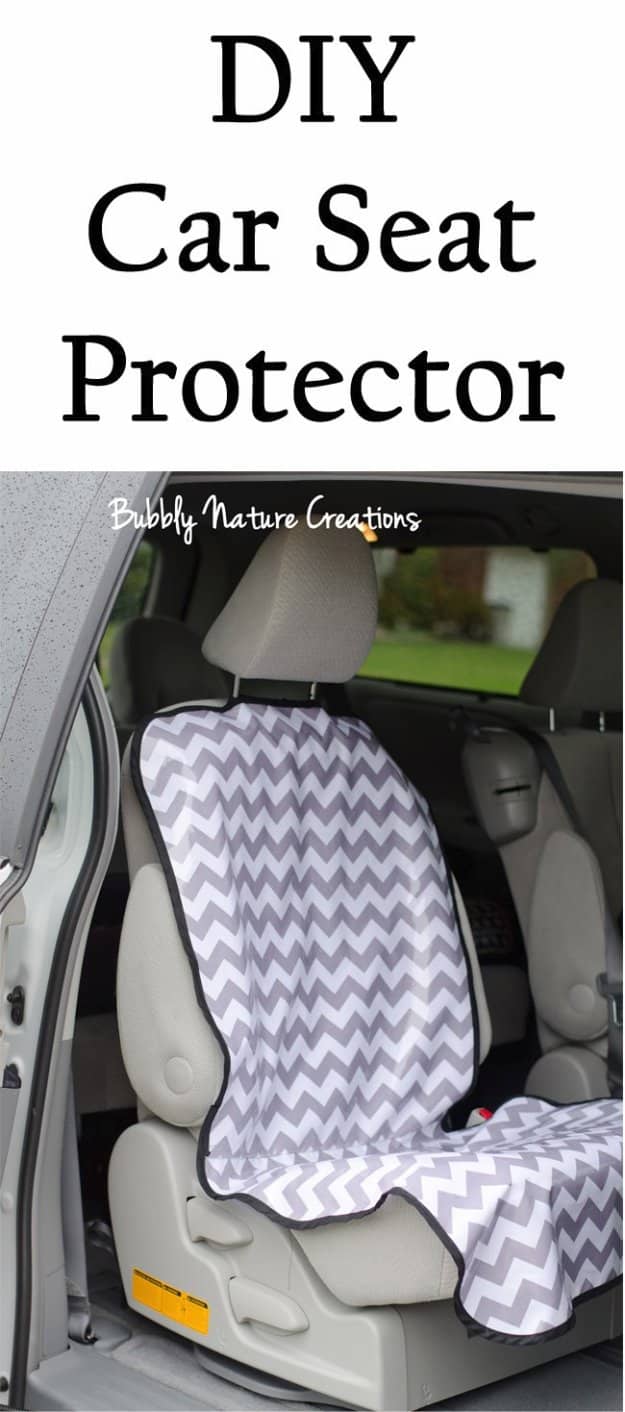 Have you ever taken out your child's car seat just to find old fruit snacks, crusty food and who-knows-what? Whether you need to cover stained upholstery or want to add some custom style to your vehicle, learning how to make car seat covers can save you a lot of money. Let Sprinkle Some Fun show you how with this easy tutorial.
4. DIY Car Air Freshener Using Essential Oils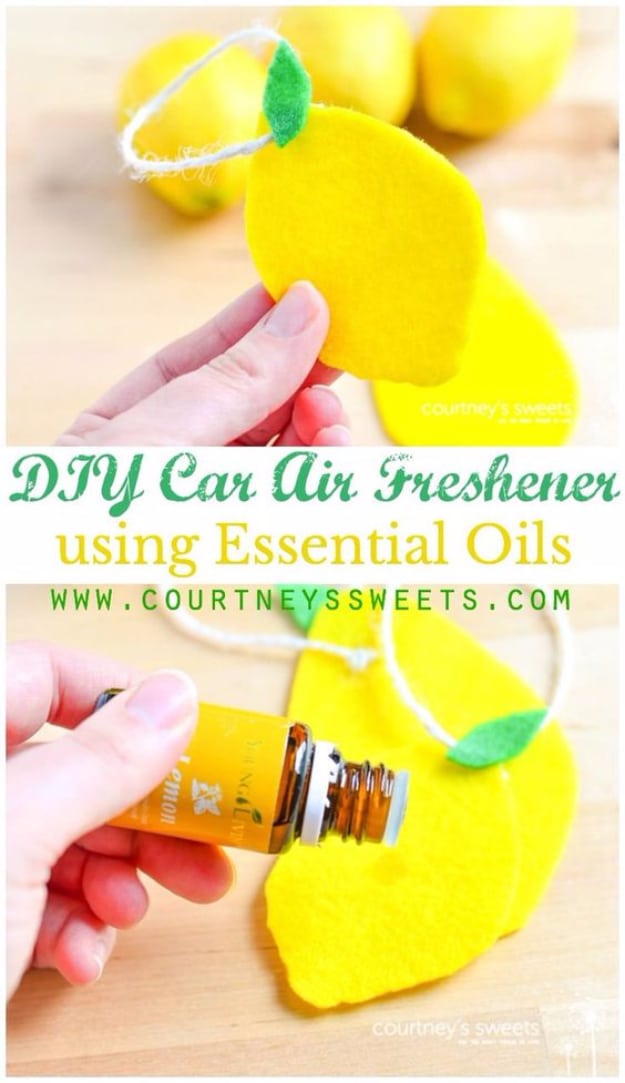 Keep your car smelling fresh with this easy, natural DIY car air freshener using the essential oils of your choice. It is an easy and fun craft that your kids can enjoy making with you making your car smell better! I just love this simple tutorial from Courtney's Sweets since it's an organic car air freshener and a natural car deodorizer.
5. Clean Your Car's Interior Like A Pro

Want to keep the inside of your car looking and feeling brand new? Learn the best way to clean your car interior including the fabric, vinyl and plastic with this simple tutorial from Housewife How To's. All you need is just a few hours on a lazy weekend and if you follow these steps in order, you'll feel you've got a brand-new ride.