Tired of winter and even spring, ready to welcome summer on? Summer reminds me of holidays and family, relaxing with friends, and a less busy time of year. What better way to make sure you change your mindset to summer than to add some summery touches to your home decor. Sunshine, watermelon, beachy sandy DIYs that remind you of the ocean. Those are just some of the fantastic ideas you can make to create a summertime look for your home, apartment, vacation home or beach house. Check out these crafty decor tutorials and try making a few this weekend!
Home Decor DIY Projects for Summer
1. Pottery Barn Inspired Shell Wreath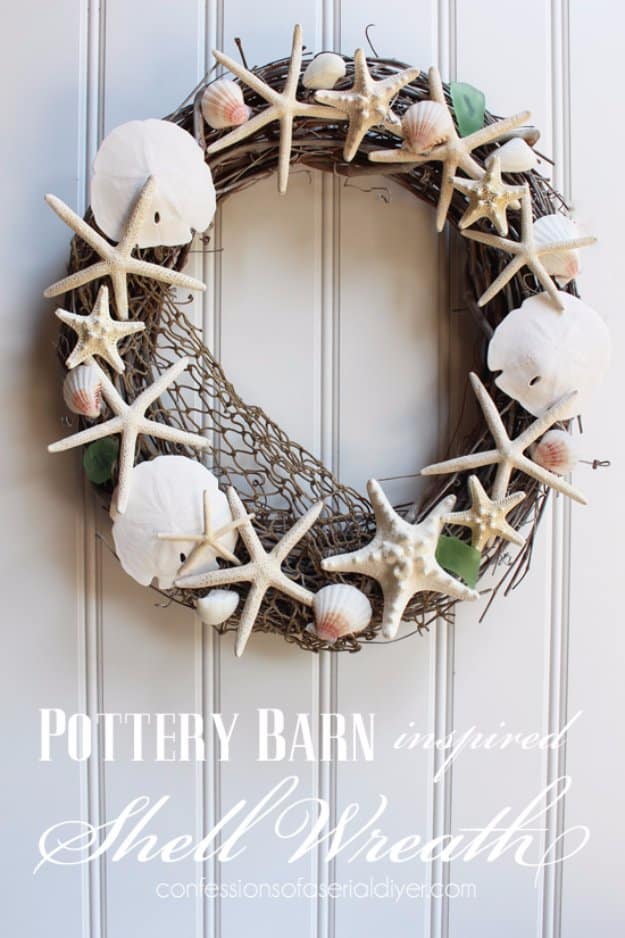 When the weather gets warm and the beach is calling me, I don't have to go visit the ocean to be reminded of it. This creative DIY wreath with shells is inspired by a pricey Pottery Barn item, and it allows for beachy themed coastal decor no matter where you are. Try this for the front door at home, the lake or beach house. Easy to make, too. Just follow the link to find a complete step by step tutorial.
2. DIY Slatted Summer Sign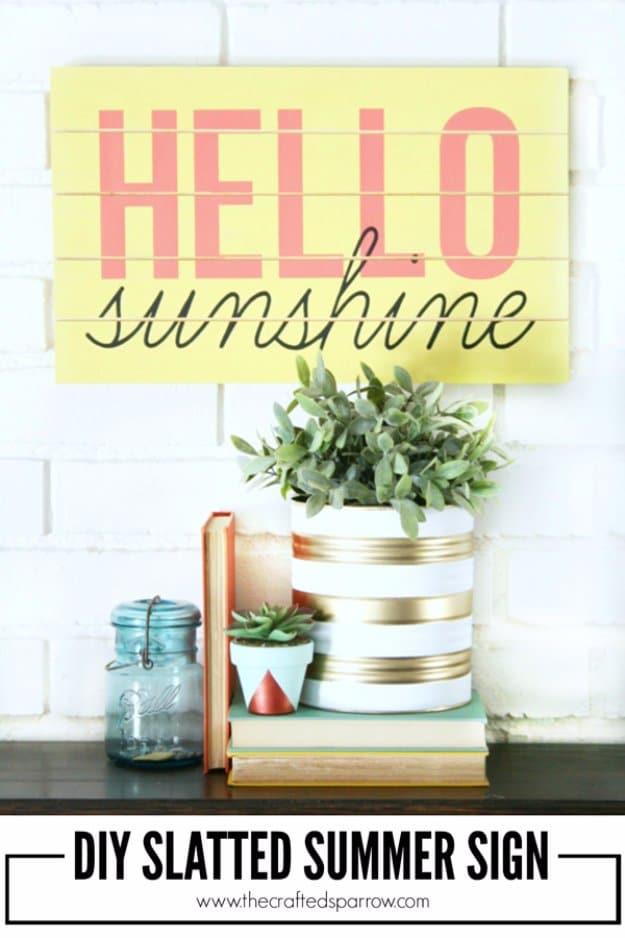 3. DIY Rustic Sailboat