DIY Lace Bowl Tutorial – Cool DIY Decor Idea!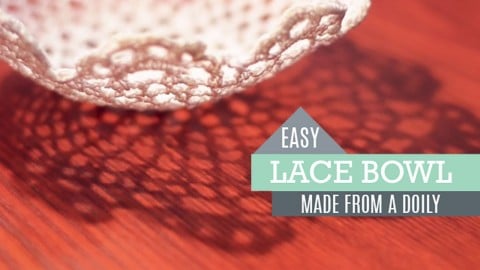 Who would have thought that a lovely bowl can be made from a lace doily? It's a very pretty decoration to adorn your room and can even hold your jewelry. The pattern it casts from its shadow is simply gorgeous and it's also very simple to create this cool DIY home decor. Just follow the simple steps below and let simpleDIYs show you how in their video.
DIY Lace Bowl Tutorial
What You Need:
Lace doily
Balloon
Push pin
Fabric stiffener
Step 1
Pour fabric stiffener in a bowl and immerse the lace doily. Soak it for a few minutes.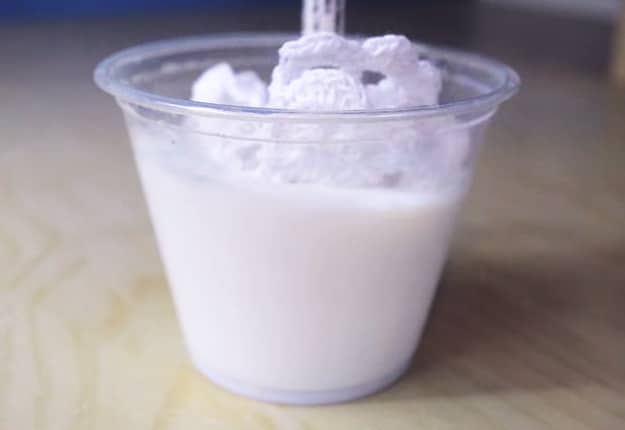 Step 2
Place the balloon in a container that will hold it steady. And all you need to do is drip the lace on top of
the balloon ensuring the wrinkles are pushed out and the edges are smooth.
Step 3
Leave it to dry overnight.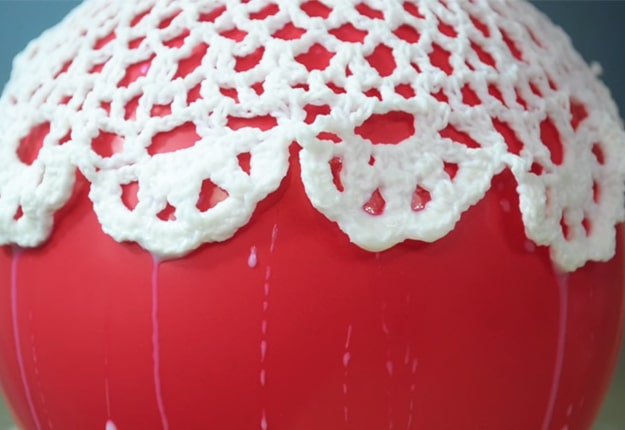 Step 4
Now for the fun and exciting part- it's time to pop the balloon with the push pin.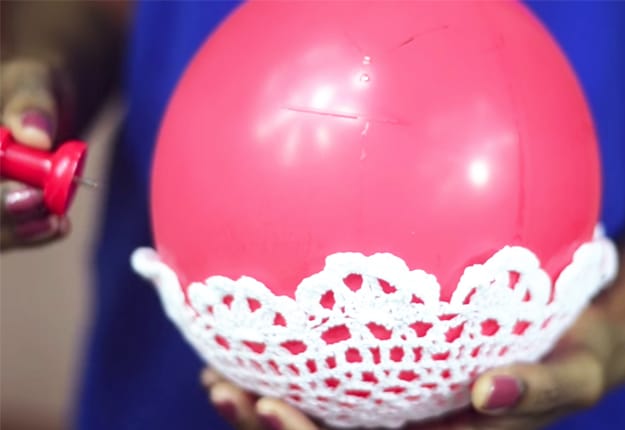 And you should be left with a bowl made out of lace. Isn't it lovely!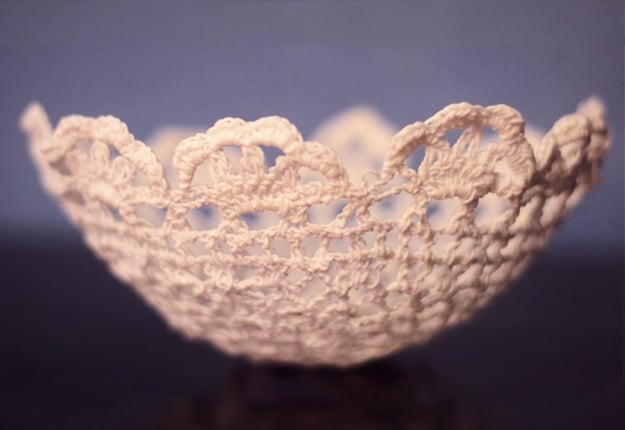 Don't Miss Out! Sign up for the Latest Updates