Is there something missing in your bedroom decor? When I looked at my bedroom and decided it needed an update, I realized one of the most high-impact changes was to add a new headboard to my bed. It used to be the bedding that I focused on, but now that I have a softer, more romantic neutral look going on with my duvet and shams, I realize that a statement piece works really well as a headboard. Was I ever surprised to see all the incredible DIY options there were available for the making. From rustic barn wood and pallet looks for vintage decor to sleek, modern pieces complete with cool textures and colors, these awesome DIY headboard tutorials will have you wanting to add another bed and bedroom just to be able to get to make more than one of these cool ideas.

Check out these do it yourself ideas for your bedroom decor and make something fabulous this weekend! Warning: Making DIY bedroom furniture is addictive, you won't be able to stop once you start!
DIY Headboard Ideas
1. DIY Upholstered Headboard With A High End Look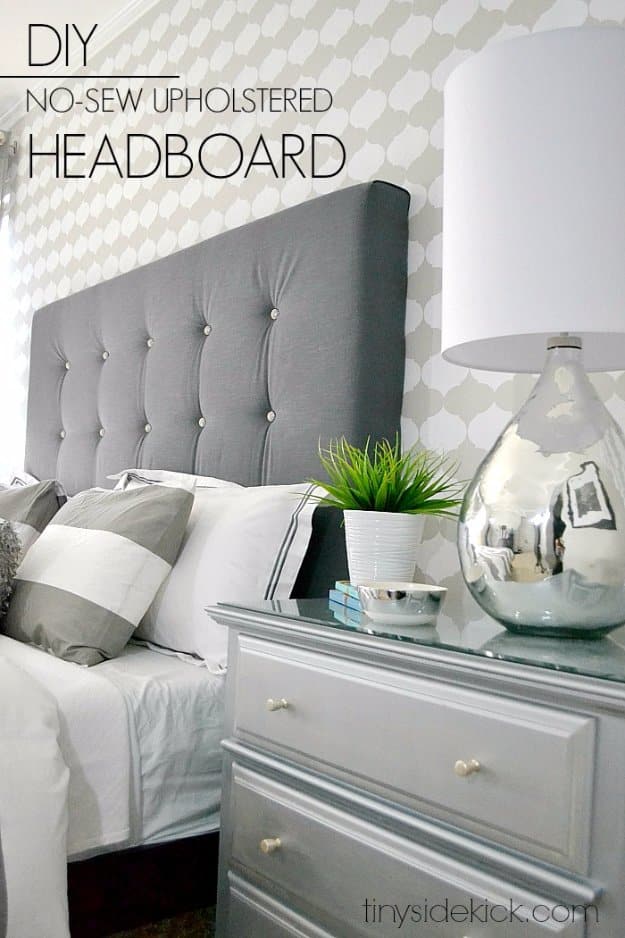 Love the look of a tufted headboard, but can't afford to buy one and don't know how to sew? Never fear, you can still have the bedroom furniture of your dreams, including that cool DIY tufted headboard. This easy DIY bedroom furniture can be made in a few hours and is much cheaper to make than you might think. Make yours in the color of your choice and decorate away. When it comes to cool but easy DIY headboard ideas, this no-sew upholstered DIY headboard tutorial is a winner.
2. DIY Distressed Headboard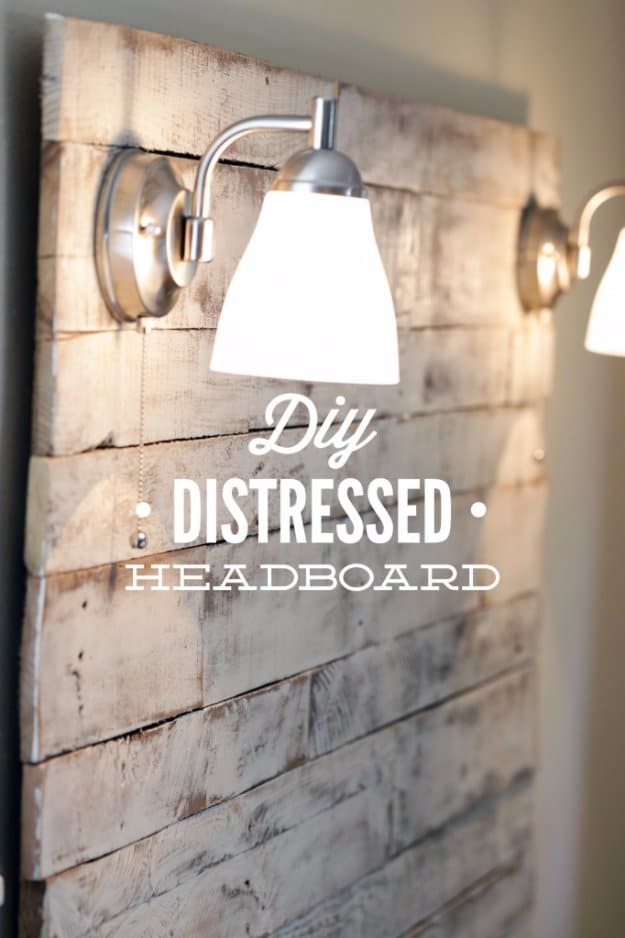 When I wanted a DIY wooden headboard, I started scouring Pinterest for my favorite. When I saw this easy DIY distressed headboard, I knew I'd found the perfect project for my DIY farmhouse bedroom decor. The wood is easy to distress and looks like it has been around forever. Learn how to make this awesome piece for your bedroom today. Follow the step by step tutorial from our friends at Livesimply to learn how. This DIY headboard idea is inexpensive and quick to make, a super choice if you are renting or on a budget.
3. DIY Vintage Door Headboard

Vintage doors can be upcycled into some of the coolest DIY furniture around, and turns out the bedroom is the perfect place to use a door. An old door is the perfect height for a do it yourself headboard and fits right in with the trendy rustic, farmhouse decor look made popular by Joanna Gaines. If you want the Magnolia farmhouse look on a budget, try making this cheap DIY project for your bedroom. This DIY vintage door headboard can be yours in a few hours.
4. DIY Headboard Made With Faux Shiplap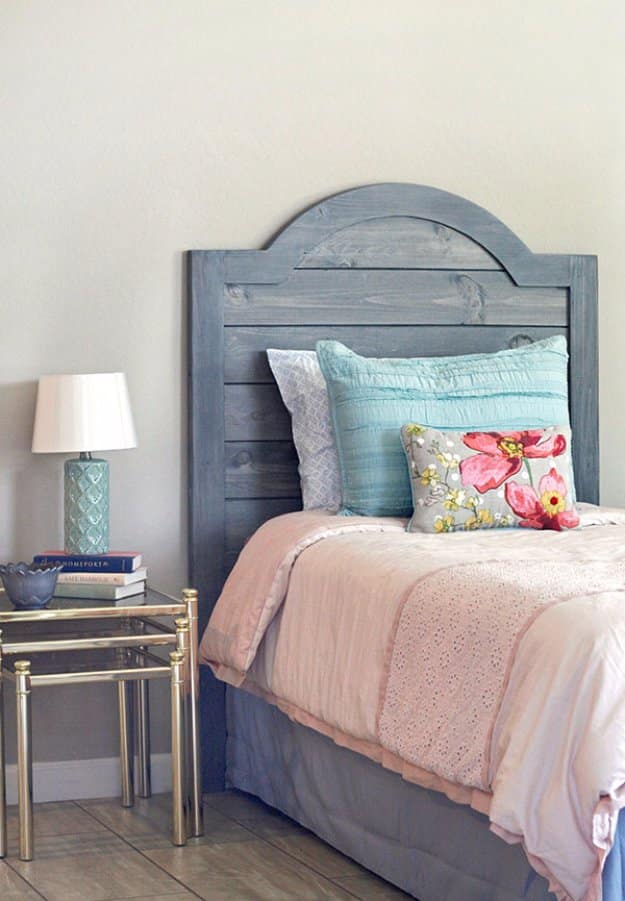 5. DIY Rustic Headboard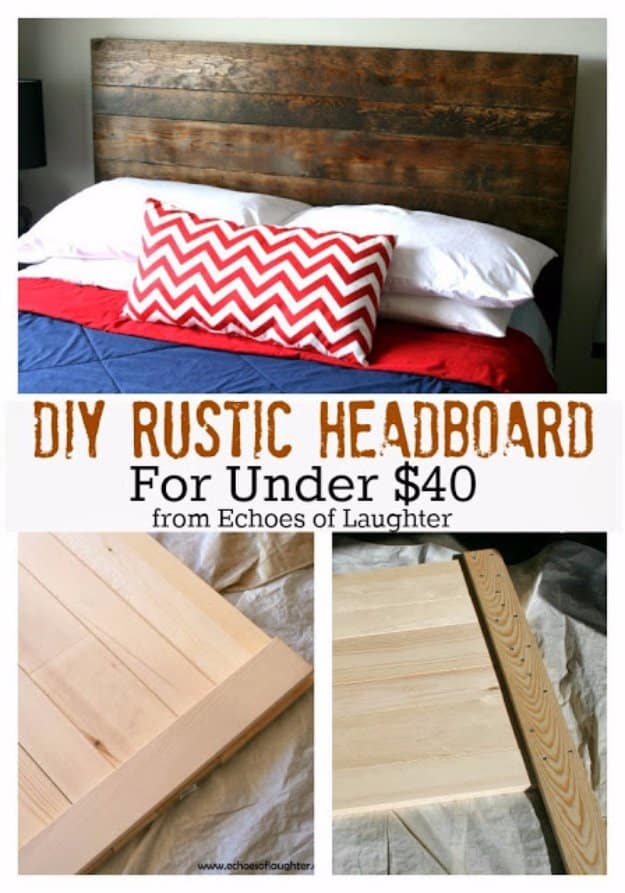 6. Tufted Headboard with Nailhead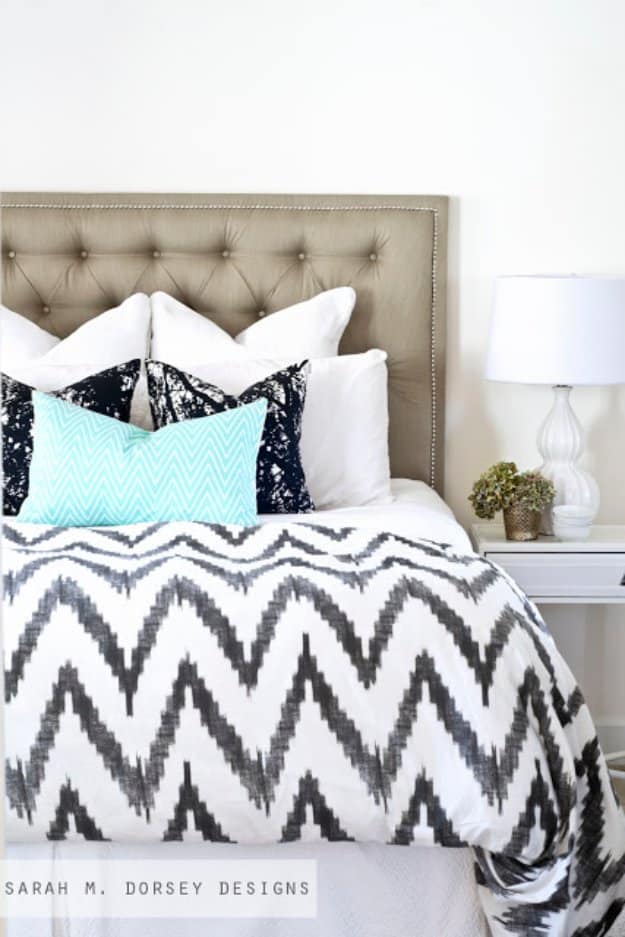 7. Pottery Barn Inspired Headboard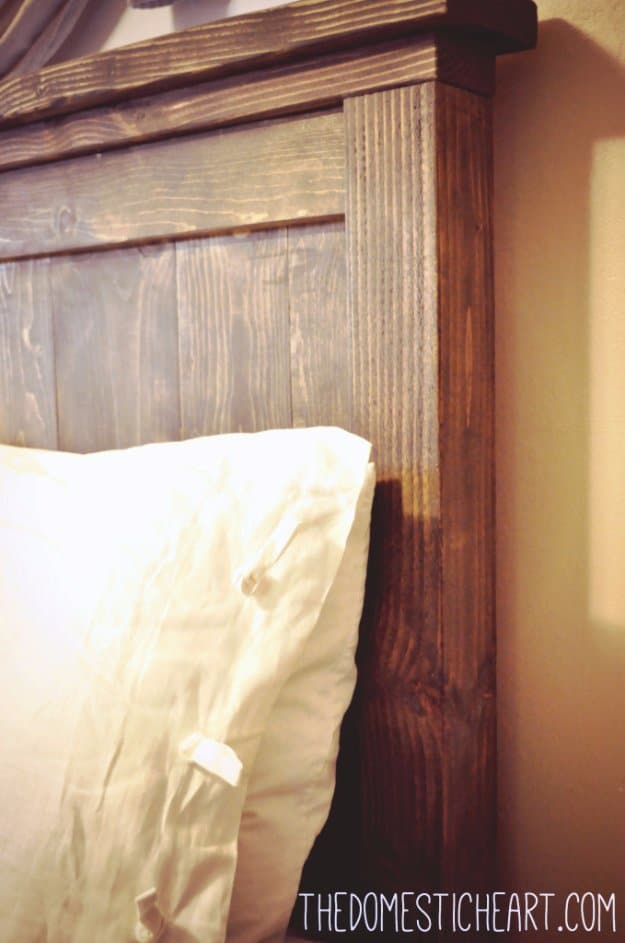 8. DIY Drop Cloth Headboard Tutorial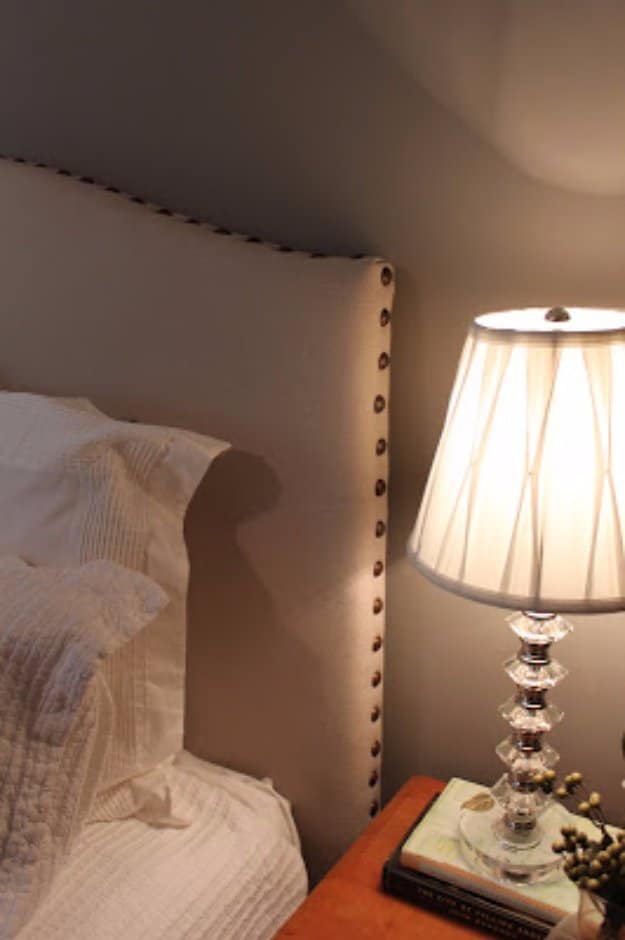 9. Farmhouse Wood Headboard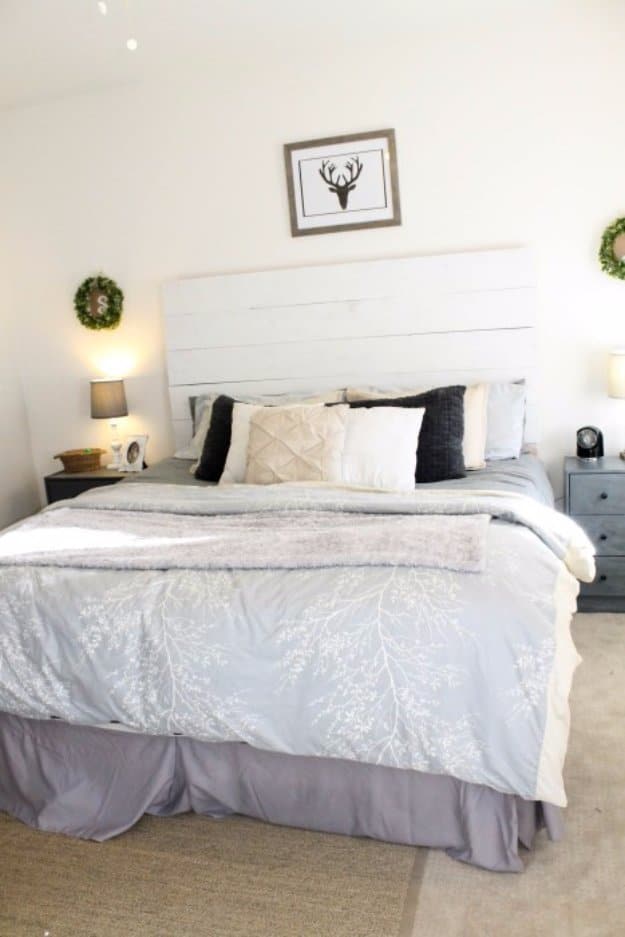 10. Rustic Headboard Made Out Of Pallets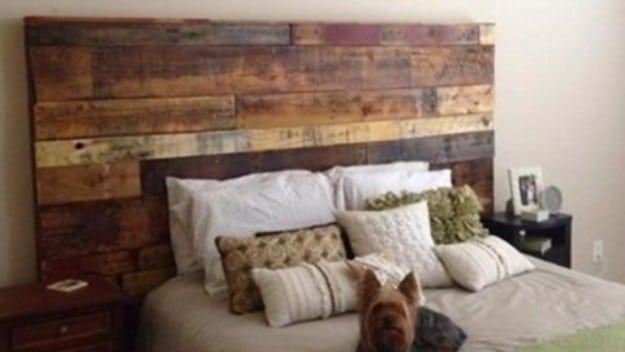 11. DIY Antique Window Headboard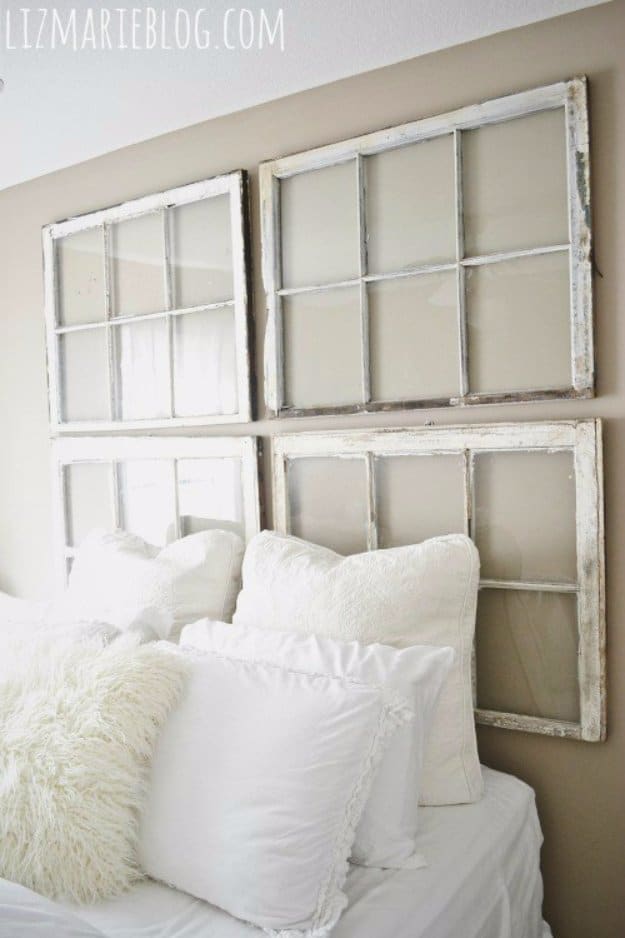 12. DIY Vintage Sheet Headboard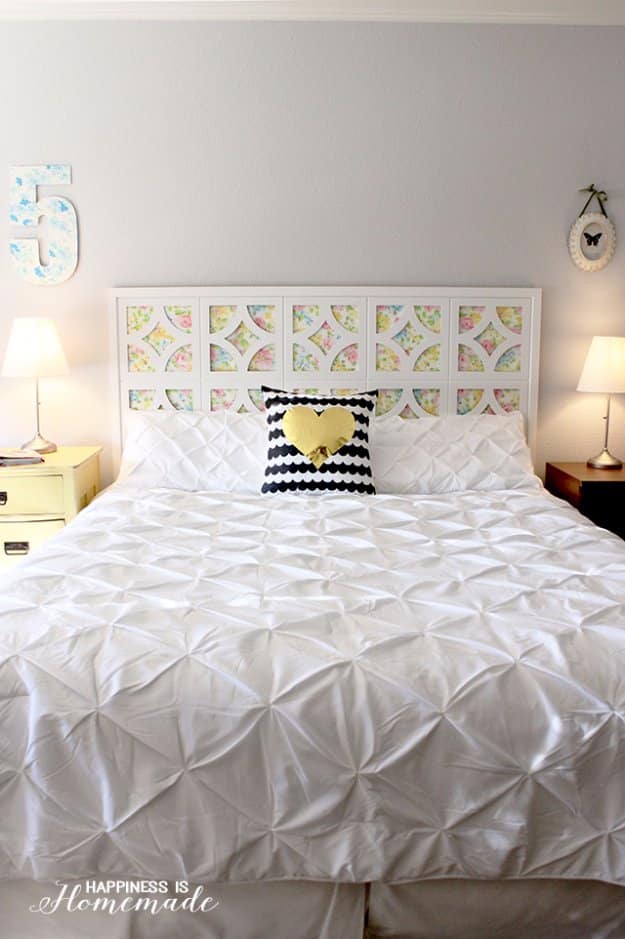 13. DIY Padded Headboard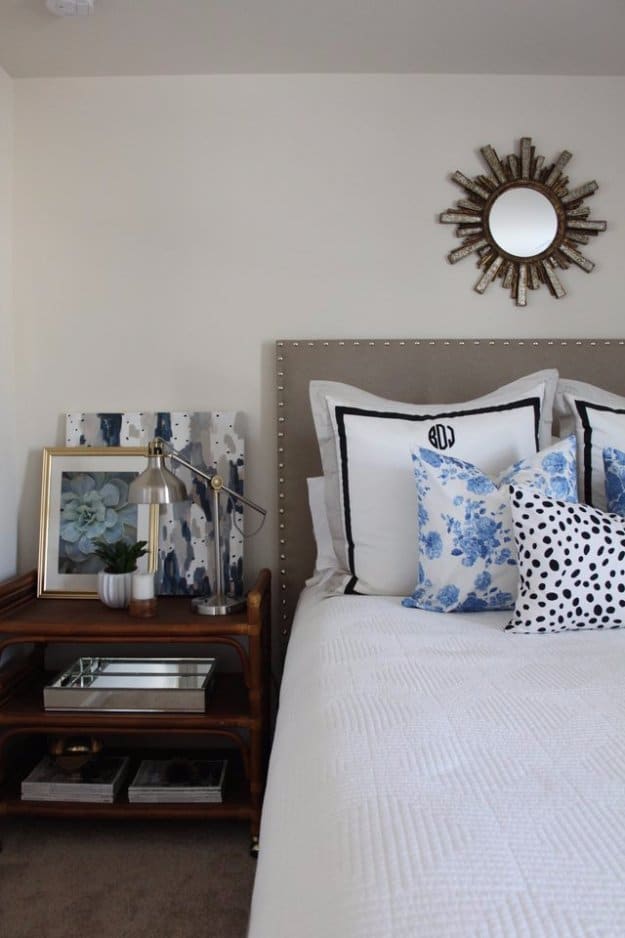 14. DIY Fabric Headboard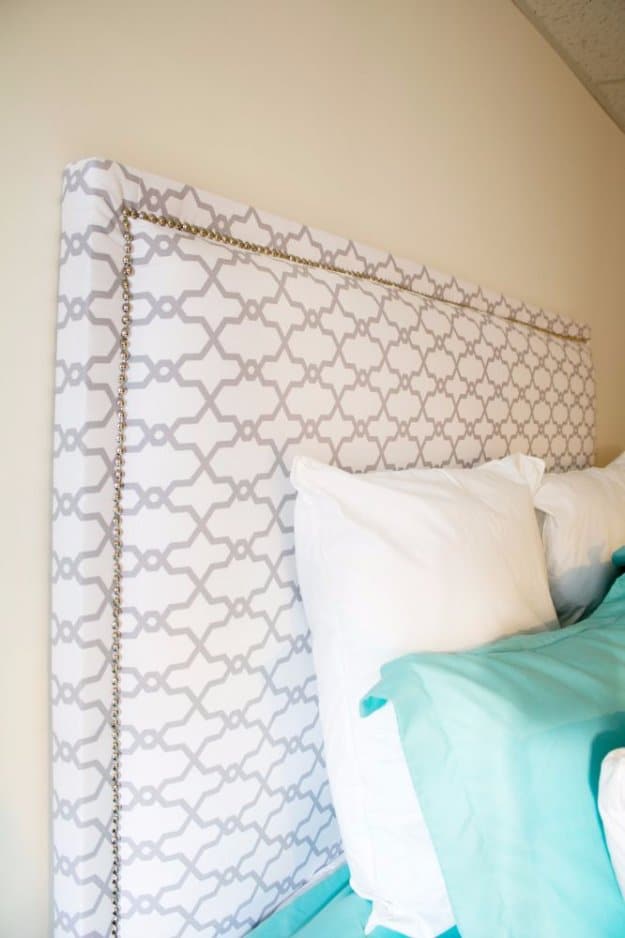 15. Faux Tiled Headboard

16. Reclaimed Wood Headboard Tutorial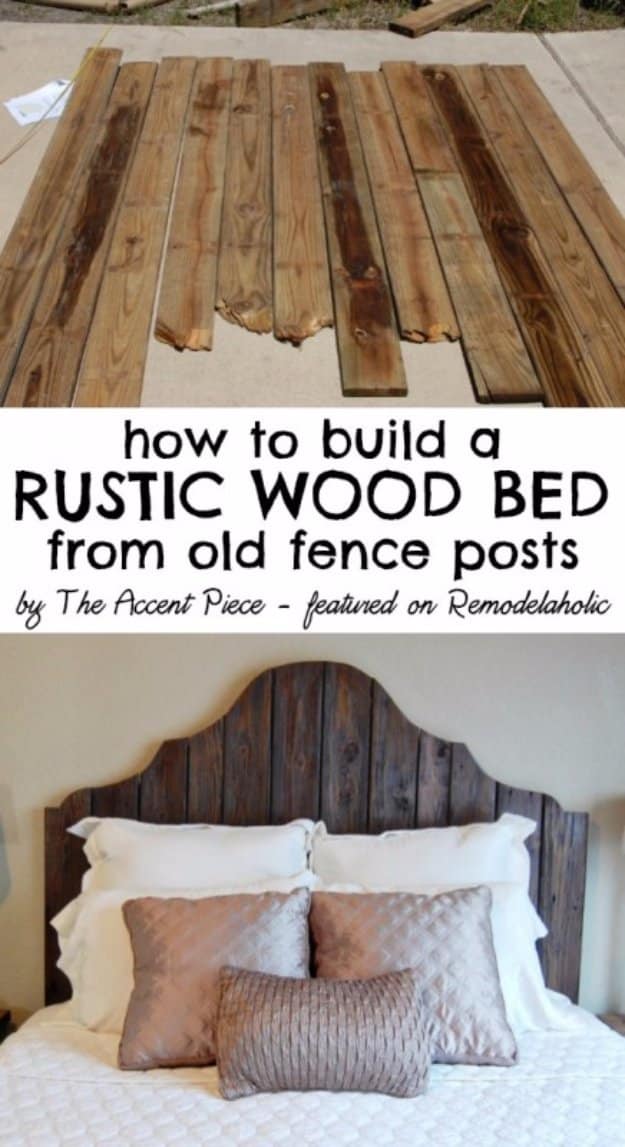 17. DIY Headboard Sconces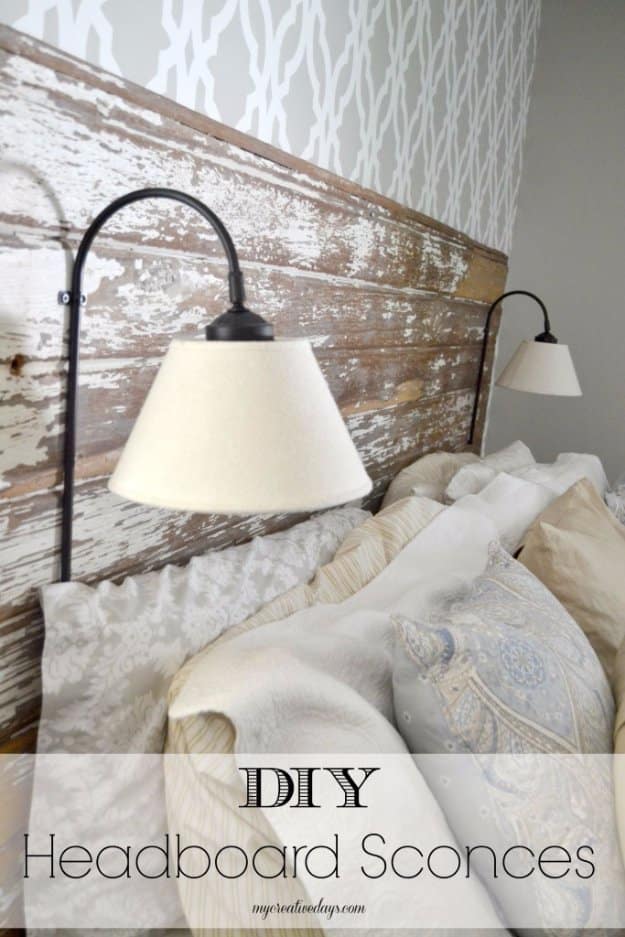 18. DIY Barn Door Headboard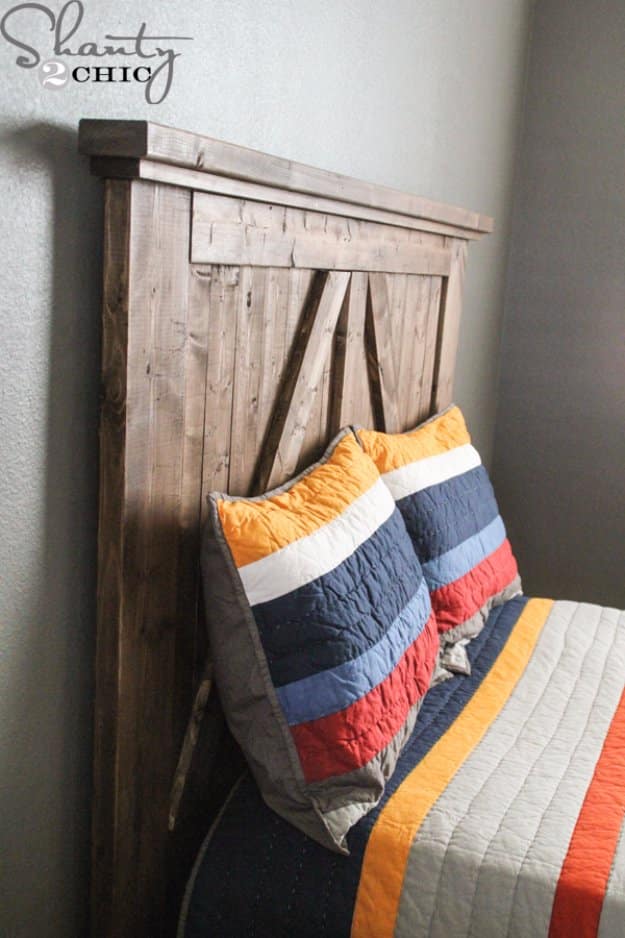 19. DIY Vintage Shutter Headboard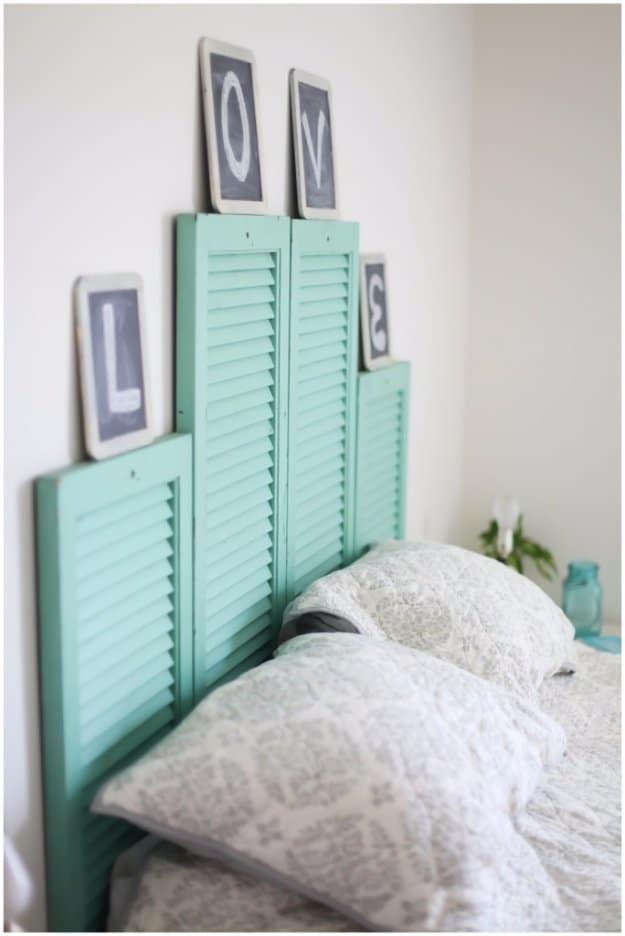 21. DIY Love Headboard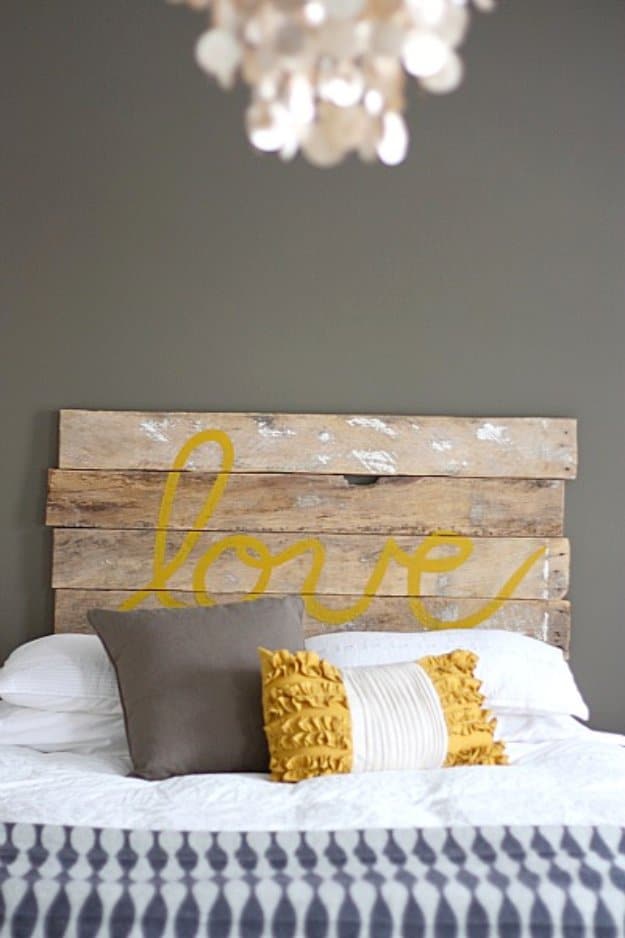 22. Simple Cottage Style Headboard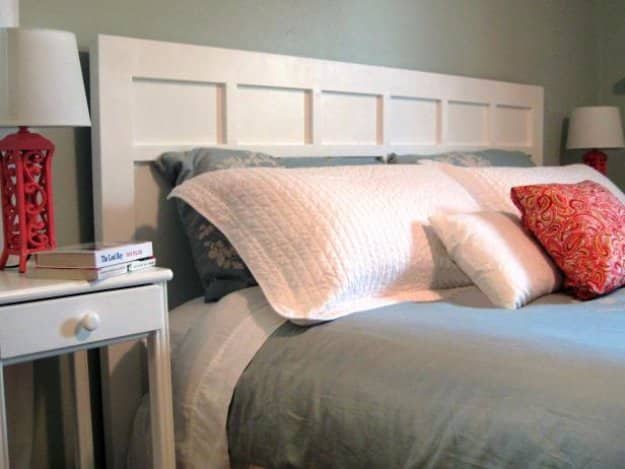 23. DIY Floating Headboard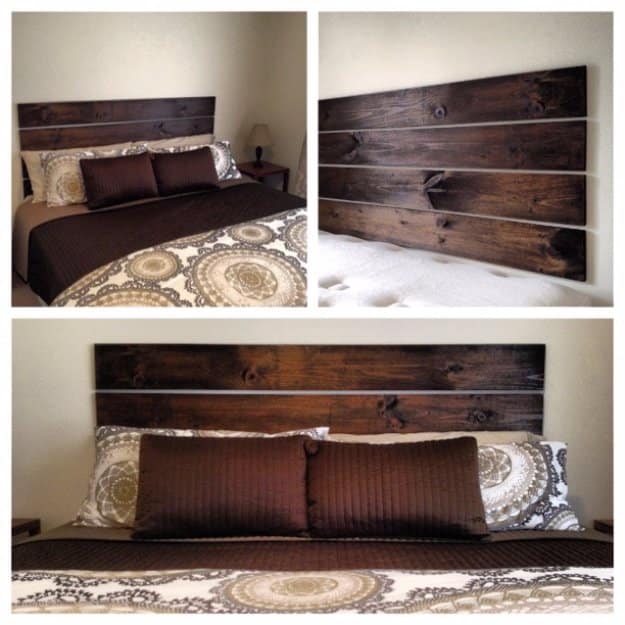 24. DIY West Elm Inspired Morocco Headboard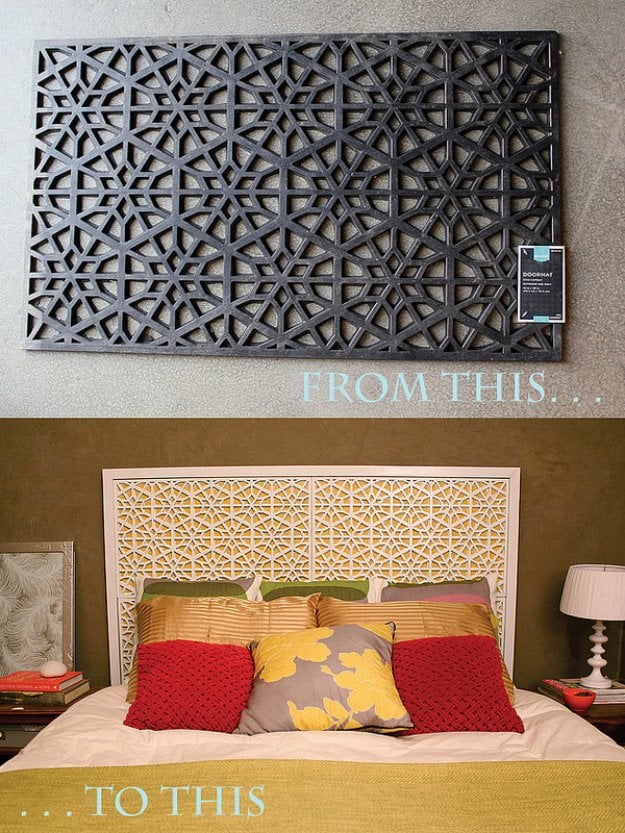 25. Diamond Tufted Headboard Tutorial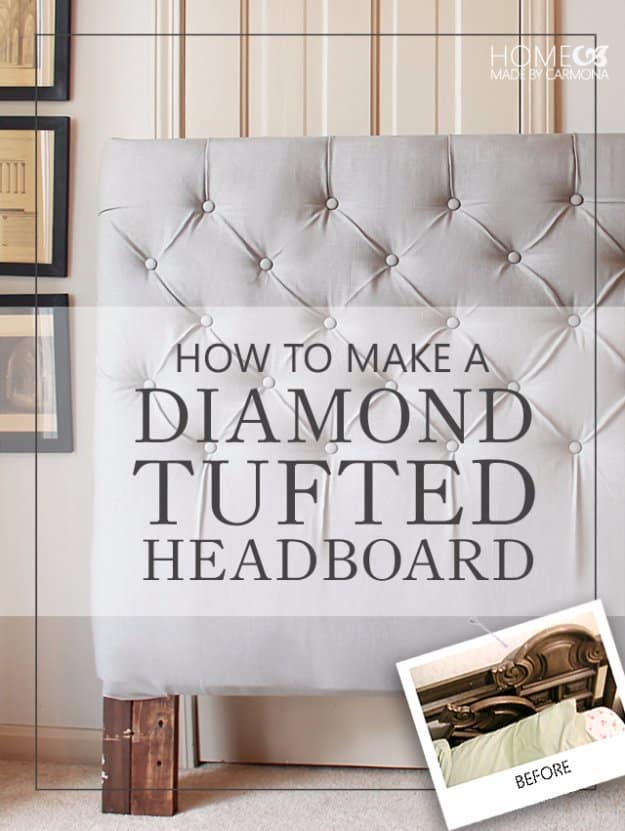 26. Converted Shelf Headboard DIY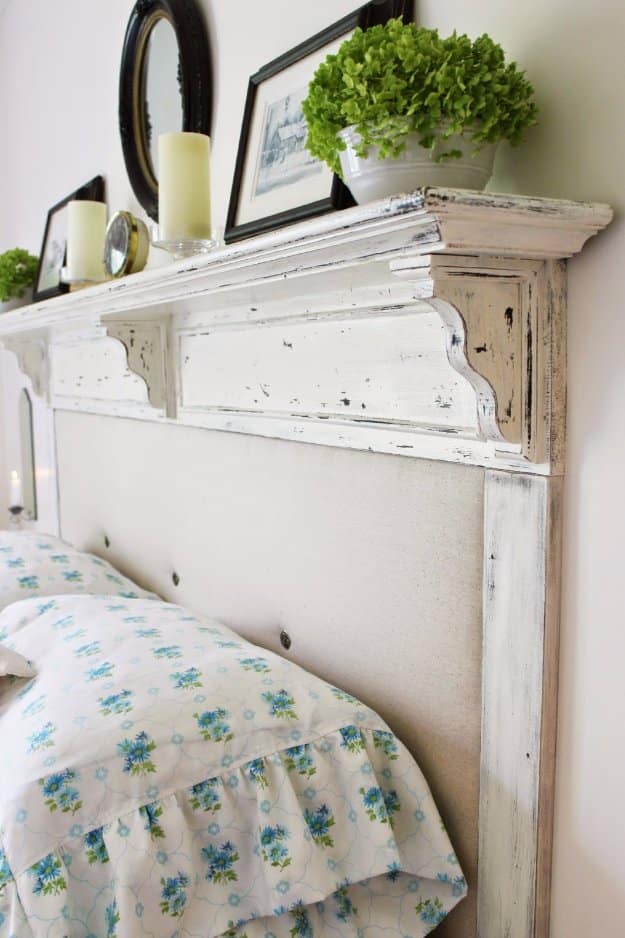 27. Easy Linen and Poplin Headboard Tutorial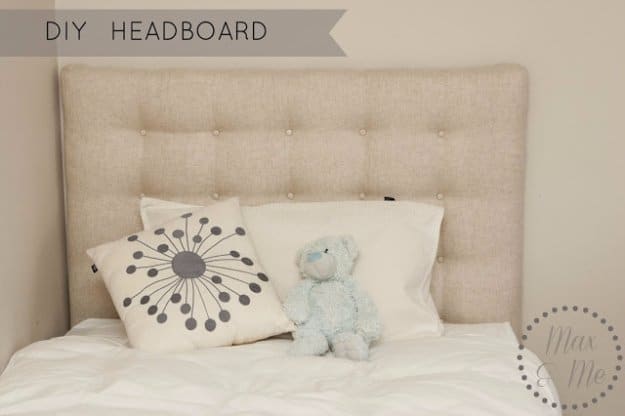 28. DIY Light Up Headboard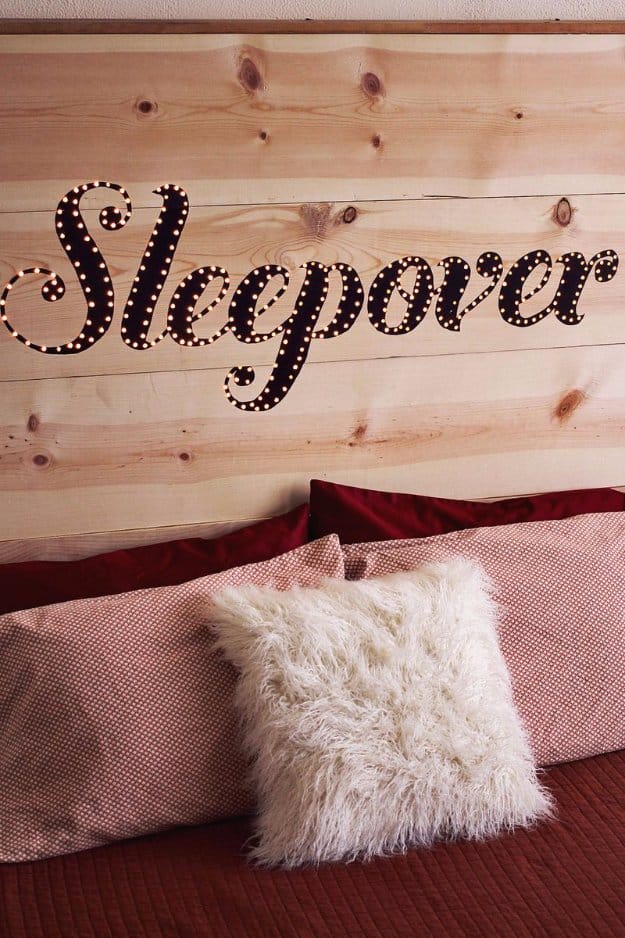 29. Rope Headboard Tutorial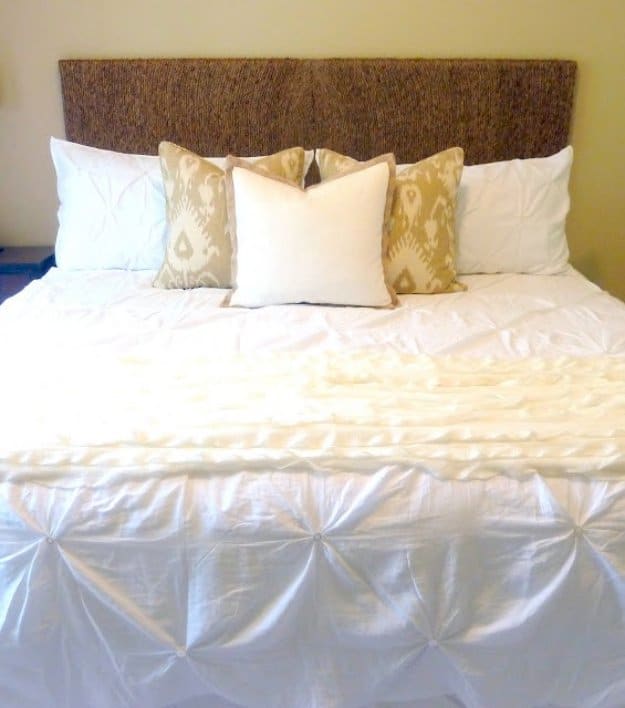 30. DIY Bed Canopy Headboard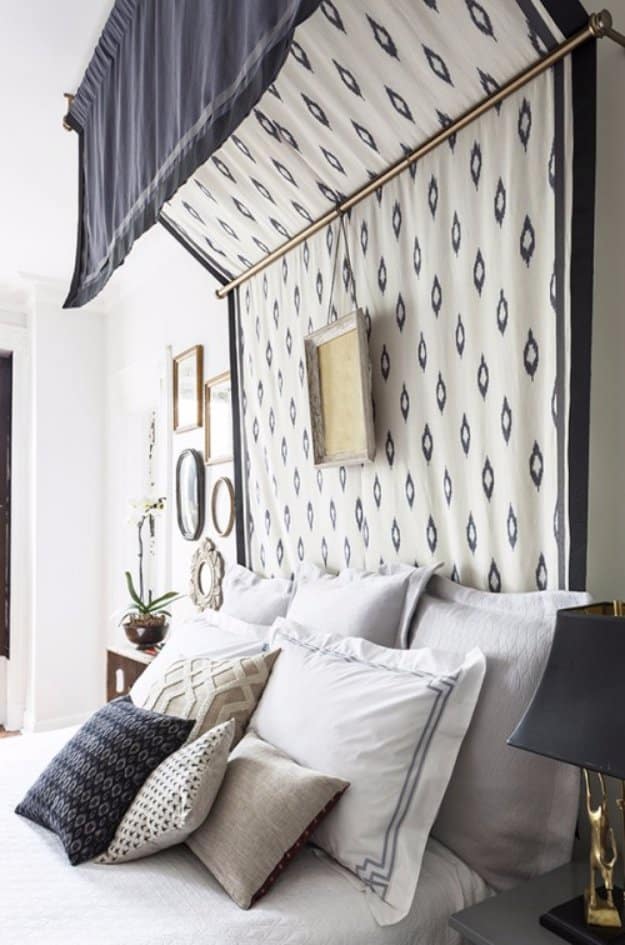 31. DIY Ikea Hack Stikwood Headboard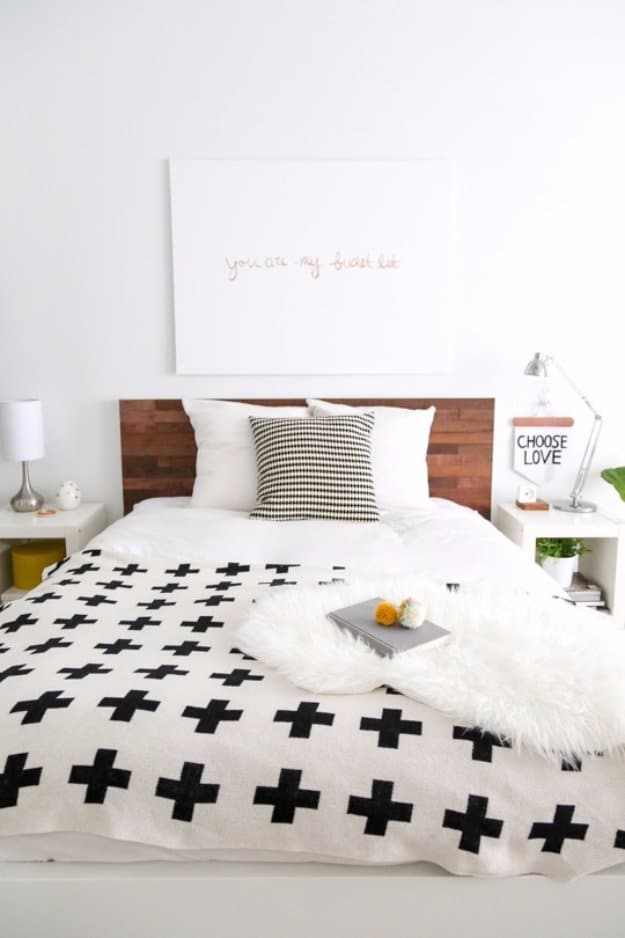 32. DIY Floral Headboard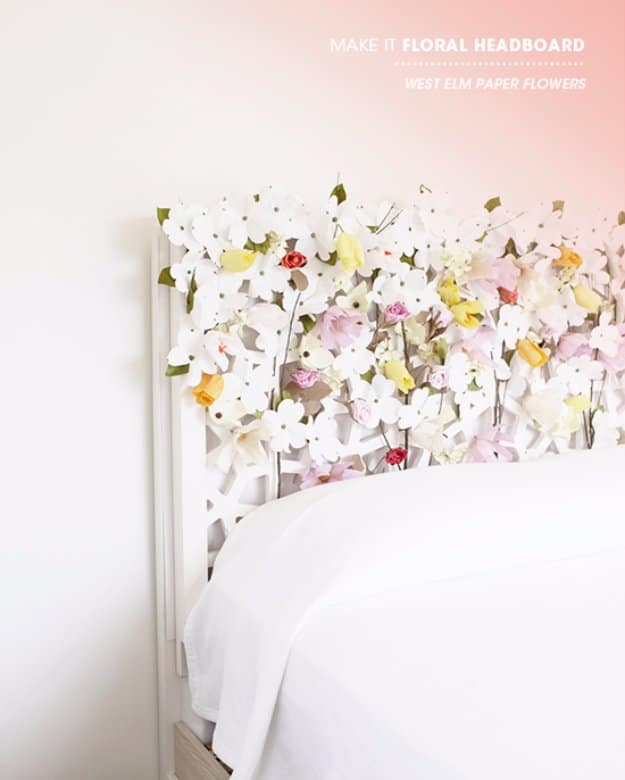 33. Vintage Sign Headboard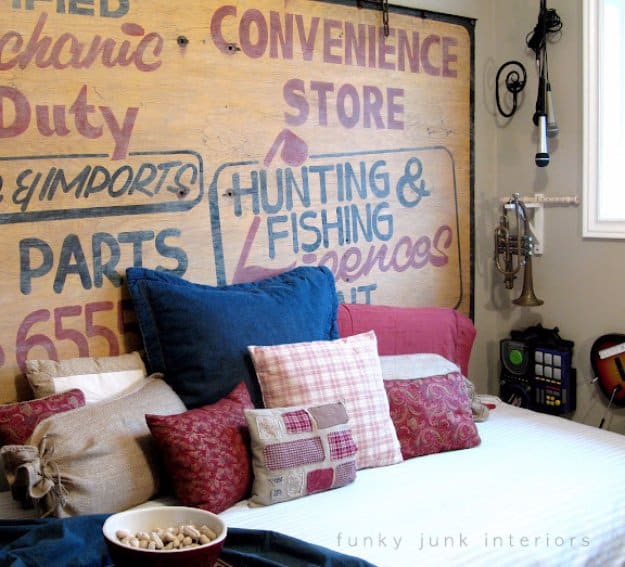 34. Framed Tufted Headboard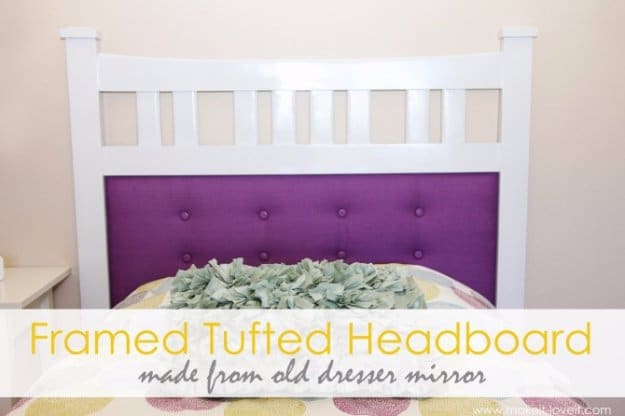 35. DIY Wood Headboard From Cedar Fence Pickets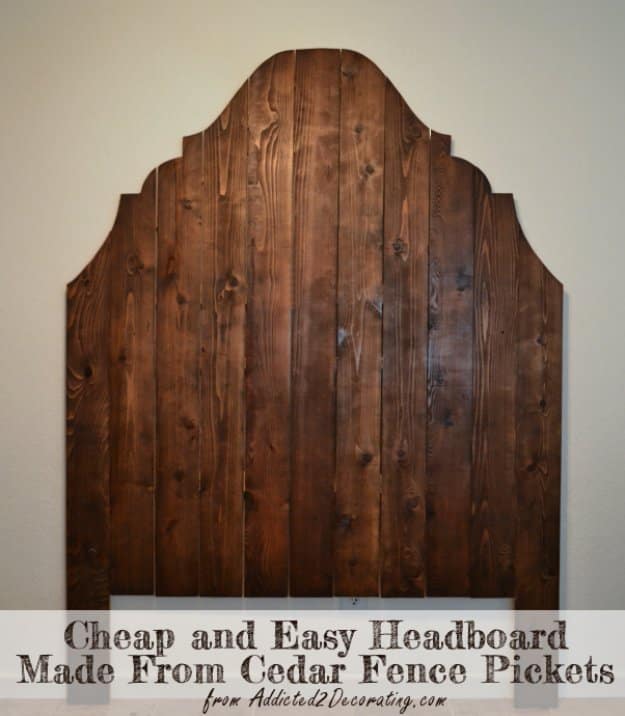 36. DIY Blue Tufted Headboard