New Year's Eve is my favorite time of year and I love making wonderful things for all my holiday guests, so when I saw this DIY New Year's Eve Glitter Champagne Bottle idea, I knew I had to make it. I started by getting my supplies together: Modpoge, glitter, a small brush, and a bottle of champagne or sparkling wine (whatever bottle you choose is fine).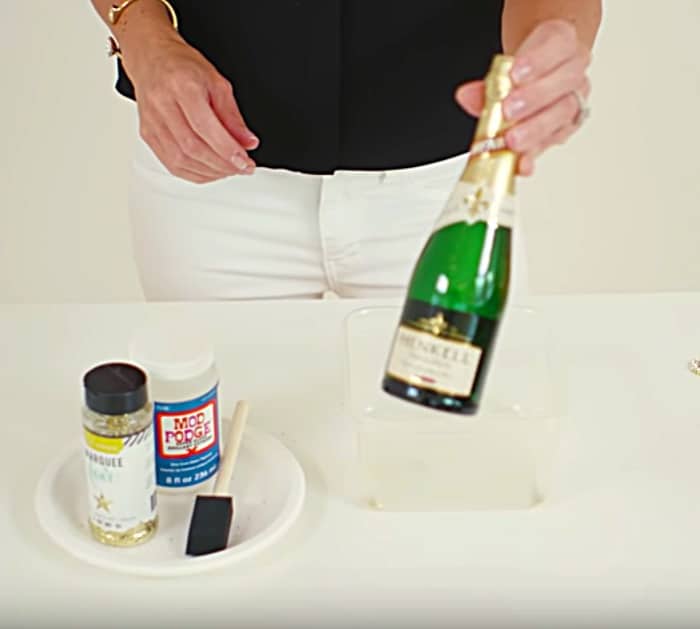 Then I painted the entire surface of my bottle with Modpodge,( except for the top label) and dusted with gold glitter over a little catch-all plastic tub.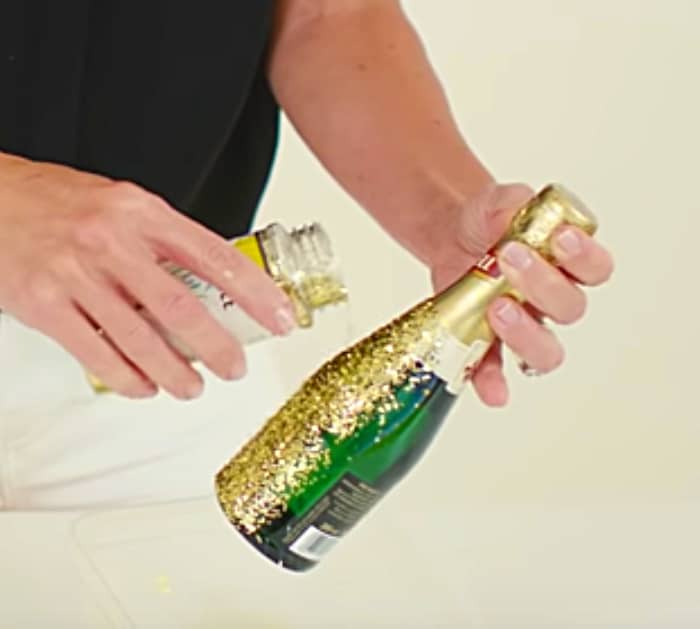 Then when you finish coating your bottle with glitter, you just add a top coat of Modpodge to minimize any extra falling glitter from occurring, then add any embellishments you want at this stage. You can add ribbon, a straw, or peel and stick rhinestones.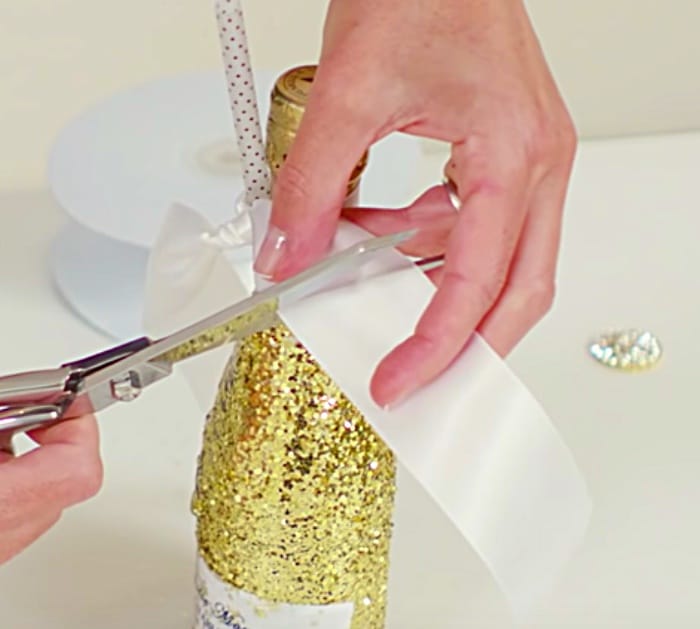 I made these for my New Year's Eve Party this year and they turned out so stunning. I had prepared a punch so I chose to glitter some individual champagne bottles for my guests, so they each had one serving of champagne that they all got to open at 12:00 midnight. We had so much fun, I also made a DIY Balloon Drop and everyone stood under the balloons with their individual champagne bottles and that made for some lovely photos. Everyone wanted to know how I made these individual New Year's Eve Glitter Bling Bottles and when I told them, they stood there in shock, no one could believe how easy I made them sound, but they really were the simplest DIY I have ever made.
DIY New Year's Eve Glitter Champagne Bottle