I don't know about you, but for me, DIY suncatchers are the best DIY to do during summer. So if you agree with me, I recommend you try making this DIY glass bead suncatcher from One Little Project on Youtube. This is my favorite way to make suncatchers and, by far, the most beautiful one with all those glass beads. I have made several of these suncatchers and given them to my friends and family as a gift. They all love it, and it didn't even cost me that much. You only need glass beads and super basic crafting materials for this project, and they're all easily available in Dollar Store. What are you waiting for? Kick off the summer season with these gorgeous glass bead suncatchers! Watch the video below to learn the step by step instructions.
Materials:
glass beads
clear glue
plastic lid
needle
fishing line
suction cup hooks
needle
scissors
Directions:
Step 1
To start, add a layer of clear glue onto your plastic lid, making sure the bottom is fully covered. (Don't fill the plastic lid out.) Now, start laying the glass beads onto the glue, flat side down, until there's no space left. Let it completely dry and set for a few days (about four to five days).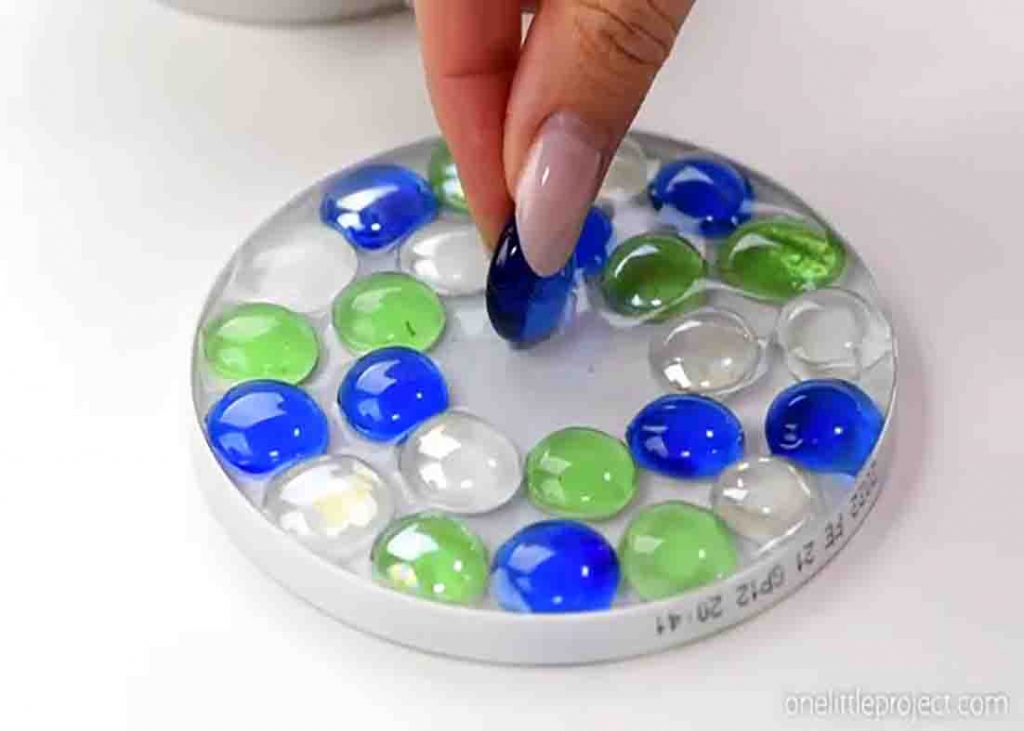 Step 2
Once it's fully set, remove it from the plastic lid. Next, poke a hole in a thinner part of the glue using a thick needle for the hang. After this, feed an 11″ fishing line (or depending on how long you want it to be), tie a knot, then attach it to the hook section of the suction cup hooks. Your DIY suncatcher is now finished! Put it anywhere you like!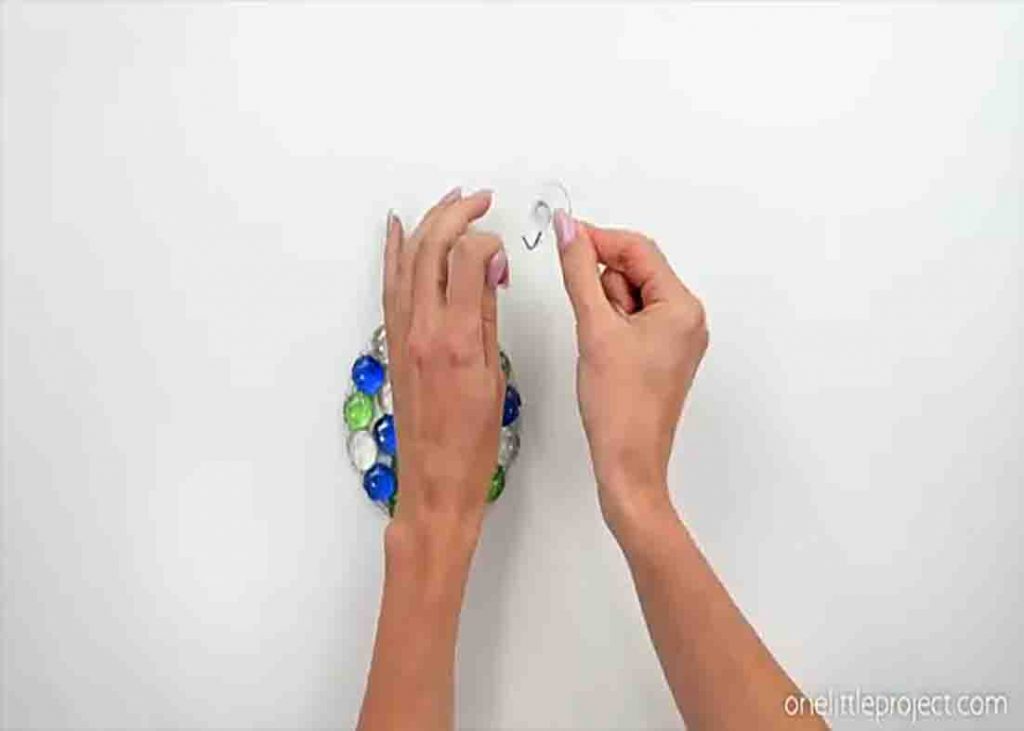 DIY Glass Bead Suncatcher Tutorial