The holidays will be here before you know it and we will all be in gift buying (and making) mode before you know it. I don't know about you, but one of the things that always gets me is the number of little gifts I need to have on hand for friends and neighbors, and I have lots of those people in my life. Problem is, I can not always even remember who I need to get a gift for, there are so many. Ever been caught on the doorstep before empty handed when a neighbor shows up with something awesome to give you for Christmas? Try making some of these easy, cheap and quick DIY ideas to have on hand this Christmas and never be left without a gift ready to give again!
DIY Gifts for Friends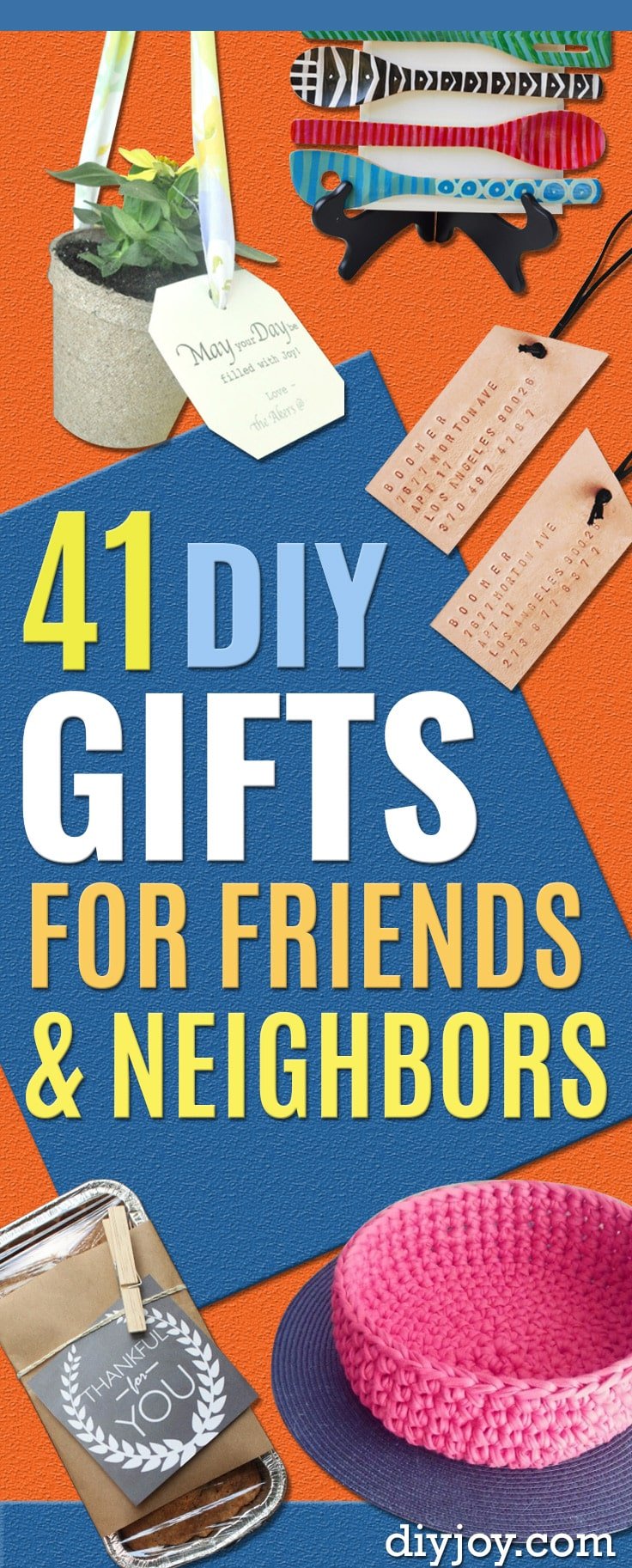 1. Golden Nugget Photo Holder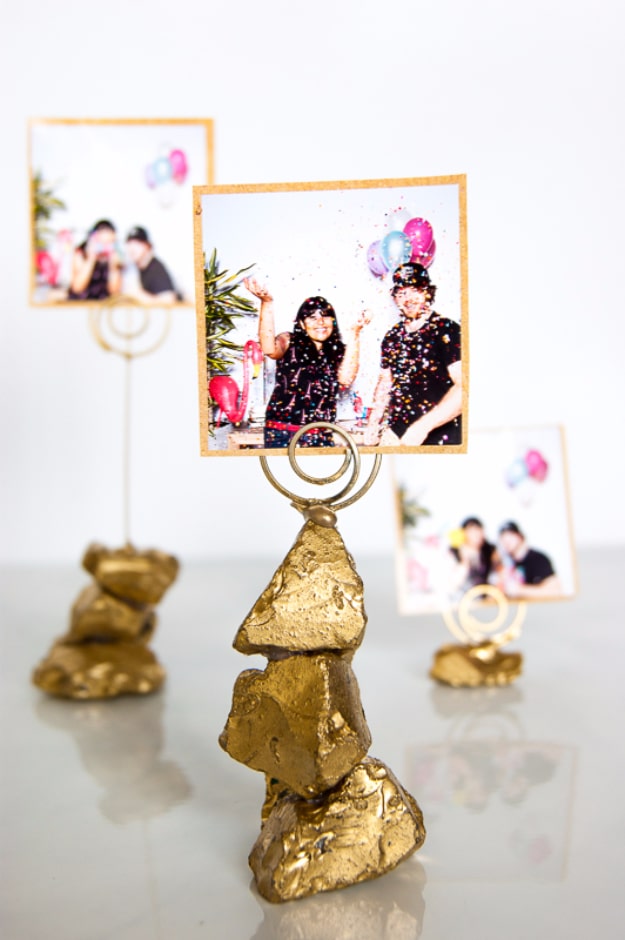 This is a simple DIY craft to decorate your Thanksgiving, Christmas, or any occasion holiday table. I had a small get together with the Ladies from my lodge, the Royal Order of Benevolent Elks and took polaroids of each friend by my Elk oil painting in the entryway. Then as a surprise at the wrap of our business, I put their photos in these clever little placeholders I had made the day before. My little Elk sisters kicking and bucking with joy.
2. Nacho Neighbor Gift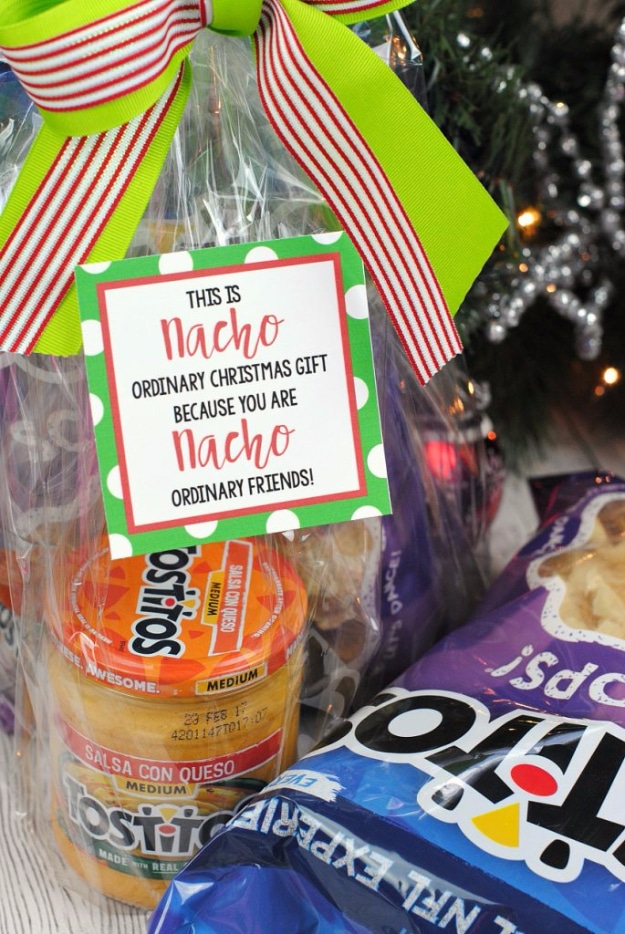 Our new neighbors just came to Texas from the East Coast and they did not know what nachos were, bless their hearts, they needed a Christmas christening gift for their new kitchen. and let me tell you, this is nacho ordinary Christmas gift! I love the idea of funny Christmas gift ideas to take to friends or neighbors and this one's just a little bit quirky and sure to make them smile! We ate the whole bag and my husband had to go to HEB and buy 5 more bags. These east Coasters went nacho crazy.
Easy DIY Gifts for Neighbors
3. DIY Ombre Necklace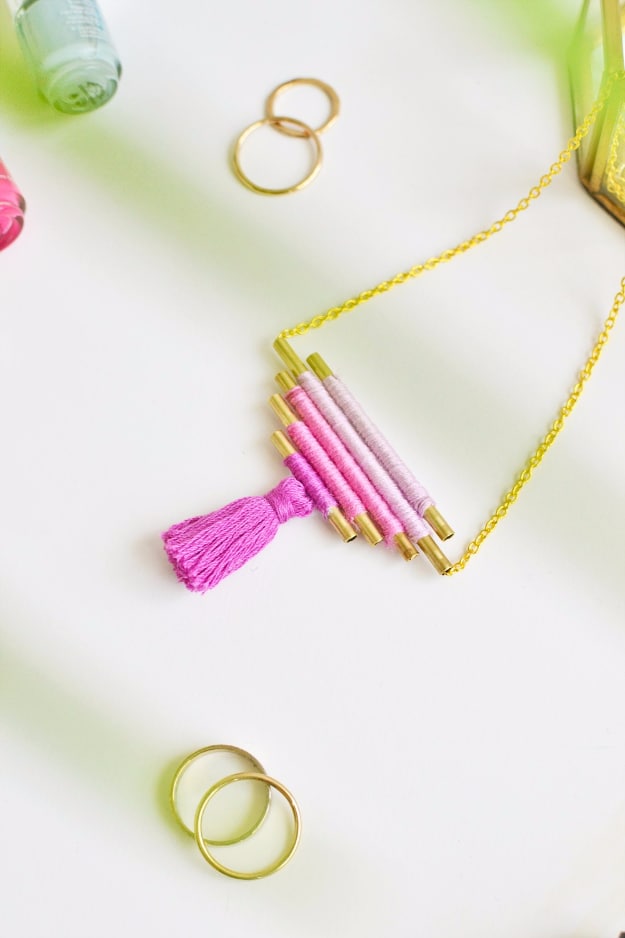 Let me introduce you to my ombre necklace, a really great holiday DIY gift idea. I hadn't tried ombre on anything as yet, shocking right? Now that Christmas is here, the occasion couldn't be any more perfect to make this tassel ombre necklace from my leftover brass tubes. Truth to be told I had been visualizing a brass necklace for a long time, and I really feel like I got a winning idea perfect to try and it made me very happy. The technique is very simple, I have my brass tube cut and embroidery thread wounded around. Then there is a little something that holds it all together. Insert your chain and finish it off with lobster clasp and a jump ring. All the lucky peeps on your Christmas list will be rocking this ombre necklace with holiday flair.
4. DIY Leather Luggage Tags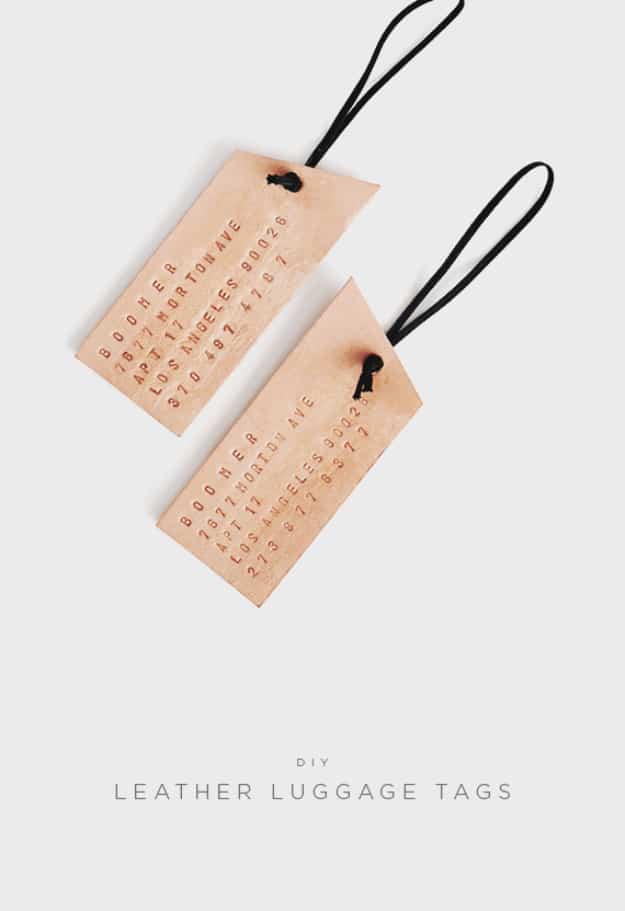 I saw months ago on Pinterest (they seem to not exist for sale anymore) and I've been wanting to create luggage tags in the same style forever. so I finally buckled down and made them! I decided to incorporate the names of a few people on my Christmas list onto the tags as well, so I stamped the letters into the leather with my new leather embossing tools I bought from Tandy.Leather. The tags make a very chic Christmas gift, and everyone on my list thought I paid a fortune.
Cheap DIY Gifts to Make for Friends
5. DIY Striped Corkboard Coasters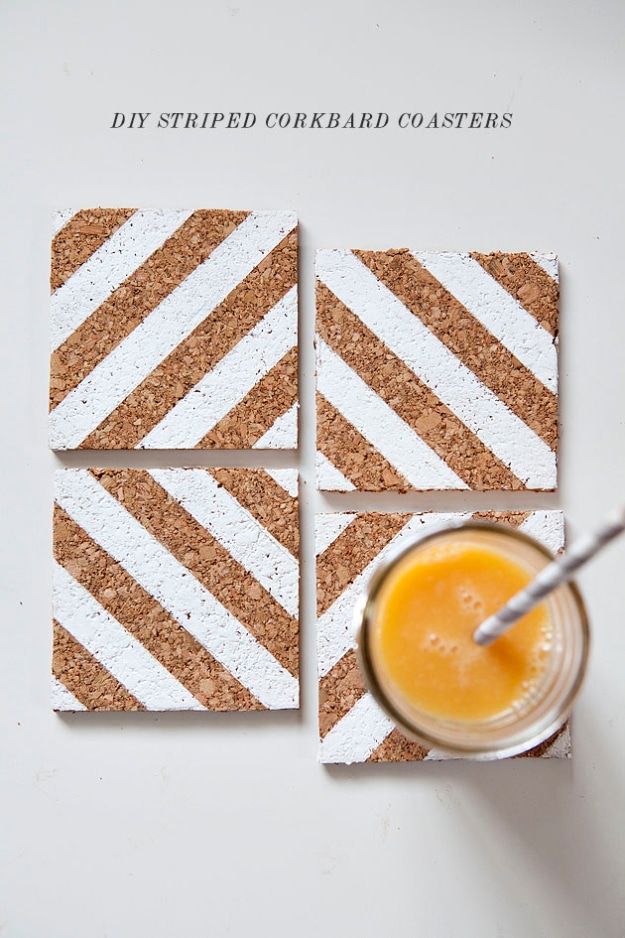 Cork coasters are the easiest DIY Christmas gift you will ever make. They are practical, extremely useful, cheap and effortless. Seriously, this is a DIY Christmas gift you could do in your sleep. I made a stack a mile high for everyone I knew this year. I'm going to take them to all my adorable tellers at my credit union and throw them around like frisbees. I will be dressed as Santa when I dit and they are going to laugh so much because I keep them so amused when I do my banking.
6. Decorative Wooden Spoon Display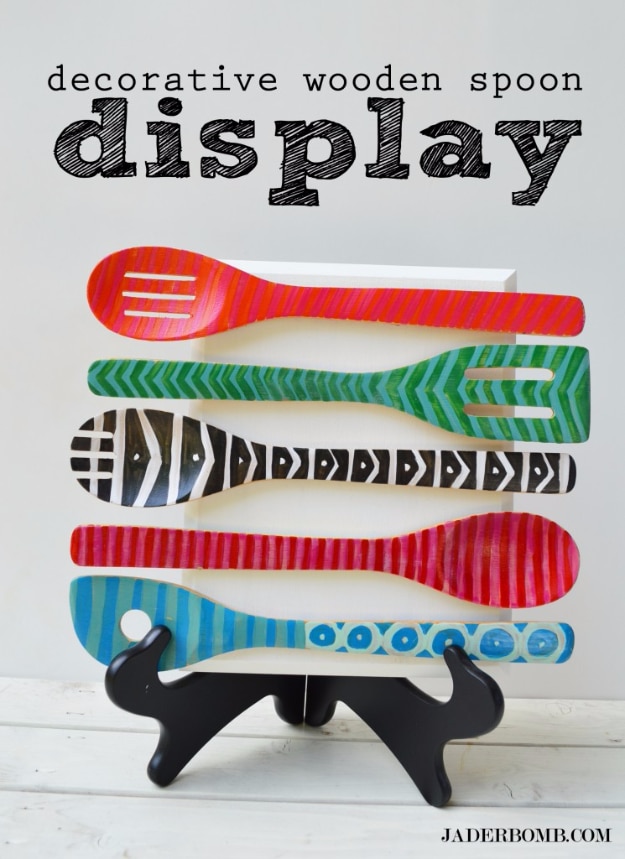 My best friend loves her new kitchen and I saw the cutest DIY craft gift for her on Pinterest. I painted a piece of wood white and let that dry overnight with the spoons. Once everything is dry you can then glue the spoons to the wood with the glue of your choice. Do not eat from these or cook with the spoons they are just for decoration.
Inexpensive Homemade Christmas Gifts
7. Soda-Lighted You're My Neighbor Gift Basket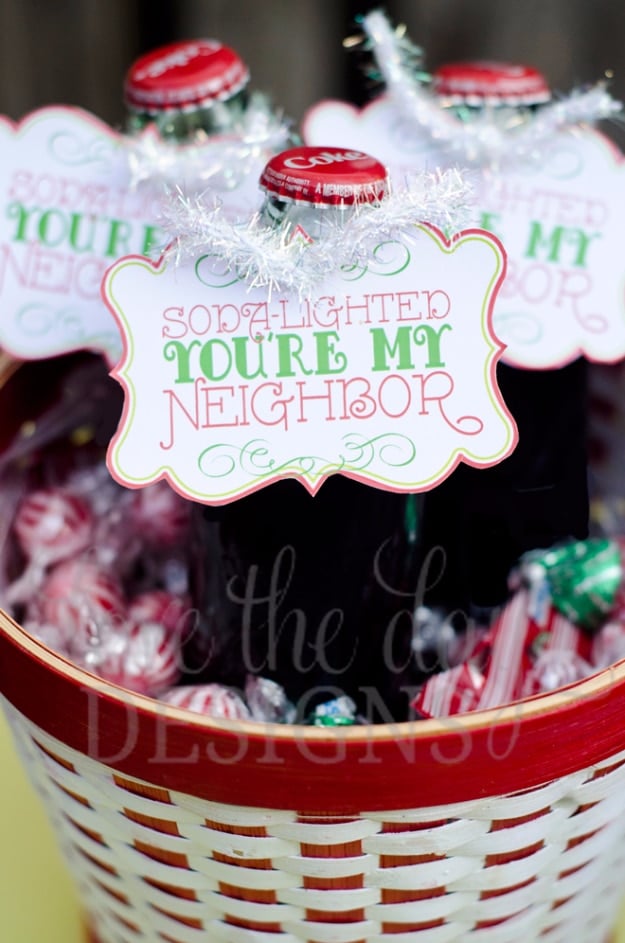 When I saw these darling old-school Coke bottles at HEB, I knew they MUST be incorporated into my Christmas Neighbor Gift ideas I designed a fun "soda-lighted you're my neighbor" gift tag (now available for only $5), tied on some sparkling Christmas twisty-ties, added some candy and poof…all done. So easy! One thing off the list. My neighbors already love me and I make sure the love keeps on coming! 😉
8. DIY Clipboard And Glitters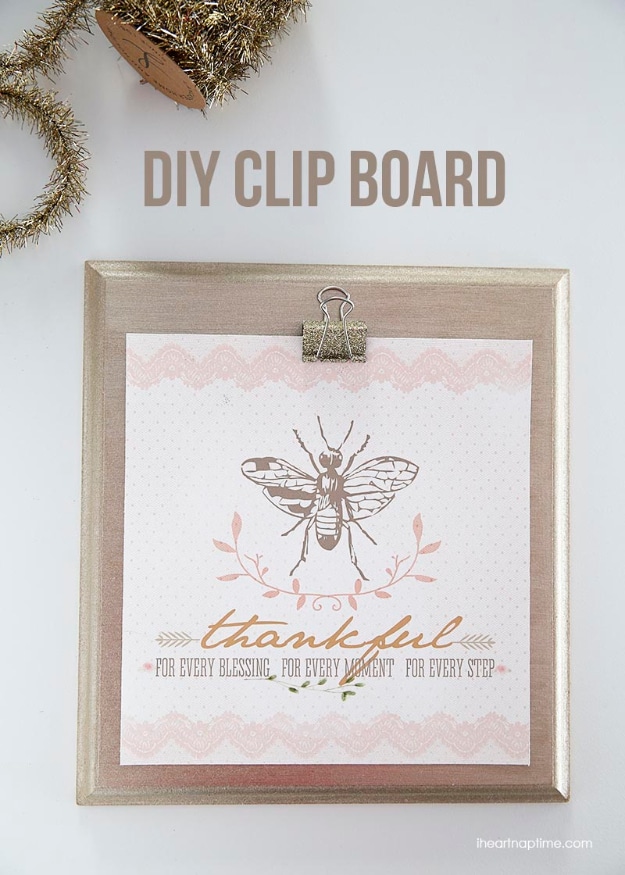 My sister just got an award for being the fastest cook her catering company had ever had, she can crack and separate eggs flawlessly in a matter of seconds, it's truly amazing. So this Christmas I wanted to make something unique to display her award. I saw this DIY clipboard idea on Pinterest and thought it was so much cooler than a traditional frame. All you need is a board, paint, glue, and a clip. She loved it and her award it safe and on public display.
9. DIY Leather Cuffs From Old Belts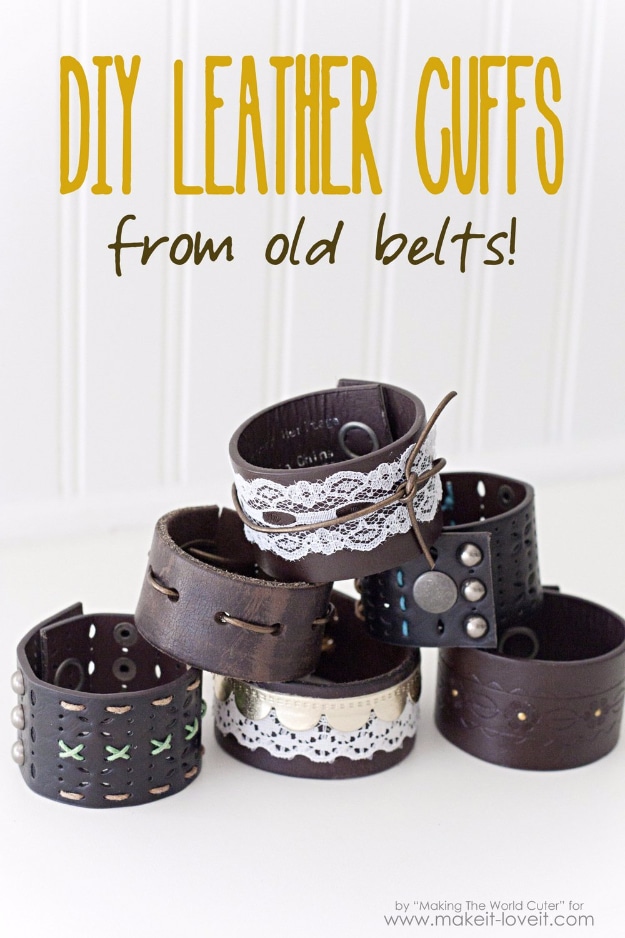 I have so many belts that don't fit so I had a brilliant idea to make cuff bracelets for all my schoolmates this Christmas. I used a snap setter I got from Tandy Leather to make the fastenings and I embellished them all differently, some with lace, some with lanyard lacing, and studs look really nice for the rockers in your class. This DIY craft is amazing, I was able to make 30 belts fo no cost whatsoever.
10. Custom Easel Phone Stand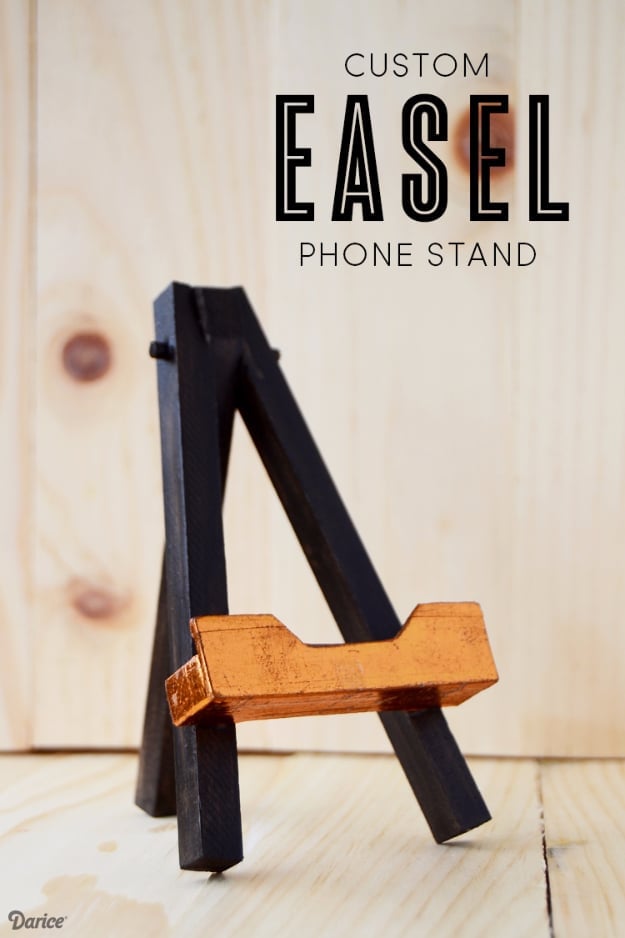 My sister is on her phone all the time then loses her phone and has a hissy fit when she can't find it. So this Christmas I decided to make her a phone stand. Phone stands are very handy, she can use for docking her device and to hold the phone upright while doing her Youtube cooking tutorials. The easel design is so artistic and makes her room look totally eclectic. She's over the Moon this Christmas, she's gotten so organized.